A jornada espiritual de Eric Draven, protagonista da história sinistra de O Corvo, do quadrinista James O'Barr, nos mostra como a incapacidade de vencer o luto pode transformar a vida em uma eterna jornada em busca de vingança. E foi a partir de uma tragédia pessoal que O'Barr desenvolveu uma história potente e marcante que foi adaptada para os cinemas em 1994, com direção de Alex Proyas e Brandon Lee no papel principal, que completa 25 anos de lançamento nesta segunda-feira.

No ano seguinte ao lançamento do filme e depois da morte de Lee, O Corvo foi indicado a diversos prêmios e seu ator principal, que morreu durante as filmagens, foi homenageado e é lembrado até os dias de hoje. O Corvo revela uma história macabra ao ressuscitar Draven para perseguir seus assassinos depois que eles interromperam sua vida de sonhos ao lado de sua noiva Shelly.

A obra aclamada de O'Barr começou a ser publicada de forma seriada e independente em 1984 e, desde então, se tornou clássico cult e sucesso entre os fãs de cinema e quadrinhos. Pela DarkSide Books, a graphic novel O Corvo chegou aos leitores brasileiros com sua potente história e revelou que a morte não é o fim para quem tem sede de vingança.
Confira sete curiosidades sinistras sobre a adaptação cinematográfica de O Corvo:
1 – A morte de Brandon Lee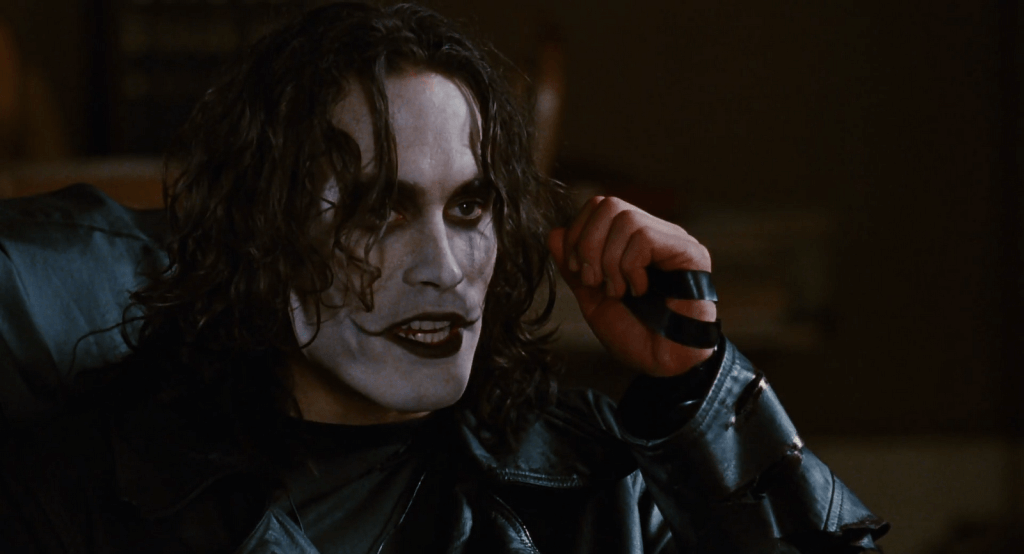 Clássico dos anos 1990, O Corvo marcou a indústria cinematográfica antes mesmo de estrear devido a uma tragédia. O ator Brandon Lee foi morto durante uma das últimas filmagens do longa, justamente na cena em que seu personagem é assassinado. Uma arma, usada na cena, estava carregada com munição de verdade quando deveria ser festim. A história chocou a indústria cinematográfica, marcou o nome de Brandon Lee para sempre na memória dos espectadores e cercou o filme de mistérios.
2 – A tragédia pessoal de James O'Barr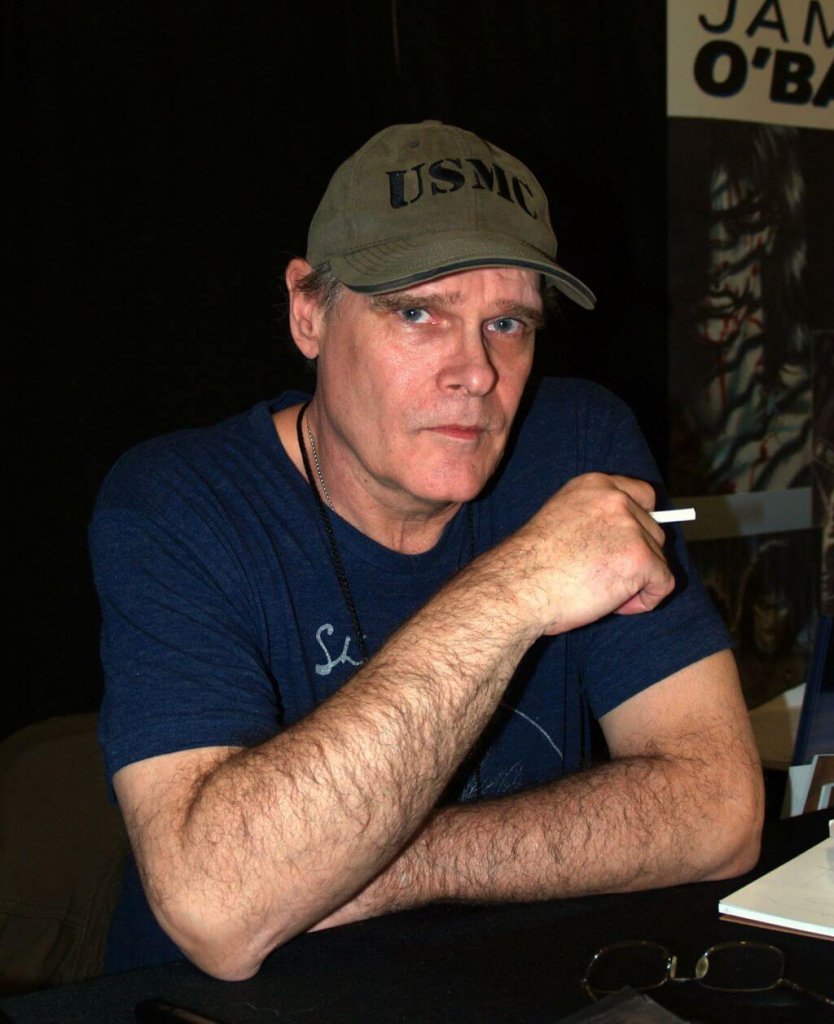 Em 1978, a então namorada do autor foi atropelada e morta por um motorista bêbado. O'Barr viu seu mundo cair e passou anos se sentindo culpado pela tragédia. Na ocasião, ele não havia pagado algumas multas de trânsito e, por isso, estava sem dirigir e não foi ao encontro da amada. A maneira que o autor encontrou para extravasar seus sentimentos mais obscuros e sombrios sobre o ocorrido veio na forma da HQ O Corvo, segundo o próprio O'Barr relata na introdução de sua obra

3 – Tony Todd também faz parte do elenco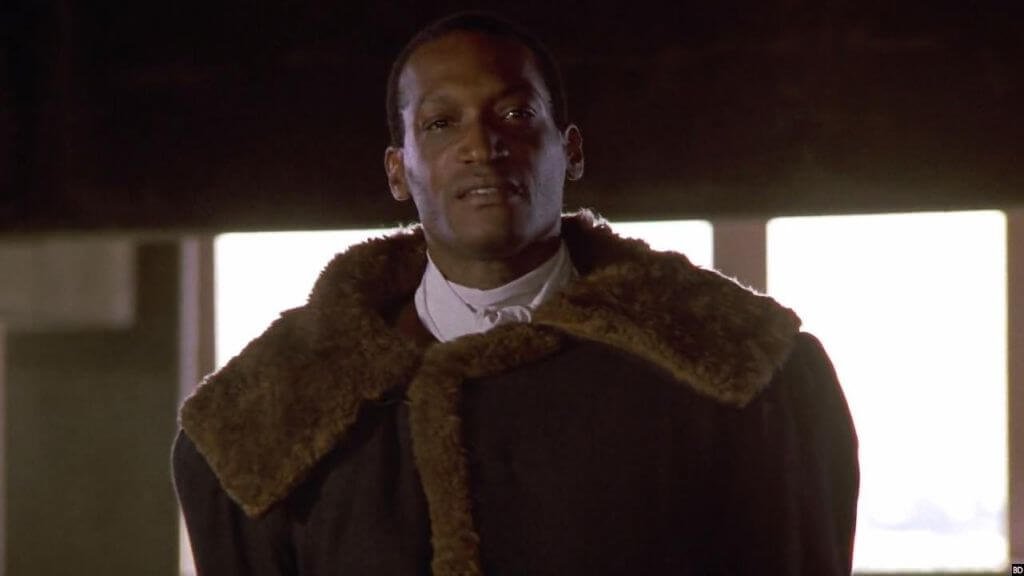 Mais conhecido por seu trabalho como o temido vilão da mão de gancho, em O Mistério de Candyman (1992), longa baseado na lenda urbana de Clive Barker, Tony Todd interpreta Grange em O Corvo (1994). Na época, o ator já era conhecido por participar do remake de A Noite dos Mortos Vivos, em 1990. Pela DarkSide Books, A Noite dos Mortos Vivos e Candyman ganharam edições à altura desses clássicos do cinema de terror.
4 – Trilha sonora impecável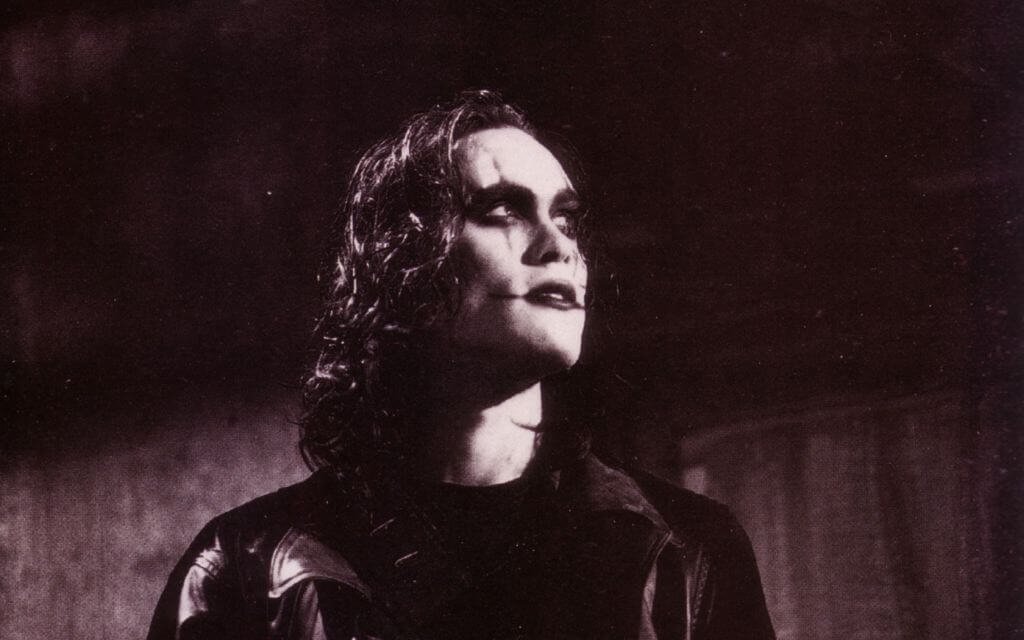 A trilha sonora da versão cinematográfica da história de O'Barr também é um espetáculo à parte. Explorando as melhores bandas de rock dos anos 1990, O Corvo conta com músicas das bandas Stone Temple Pilots, Nine Inch Nails, Rage Against The Machine, The Cure, entre outros.

5 – O papel fundamental do corvo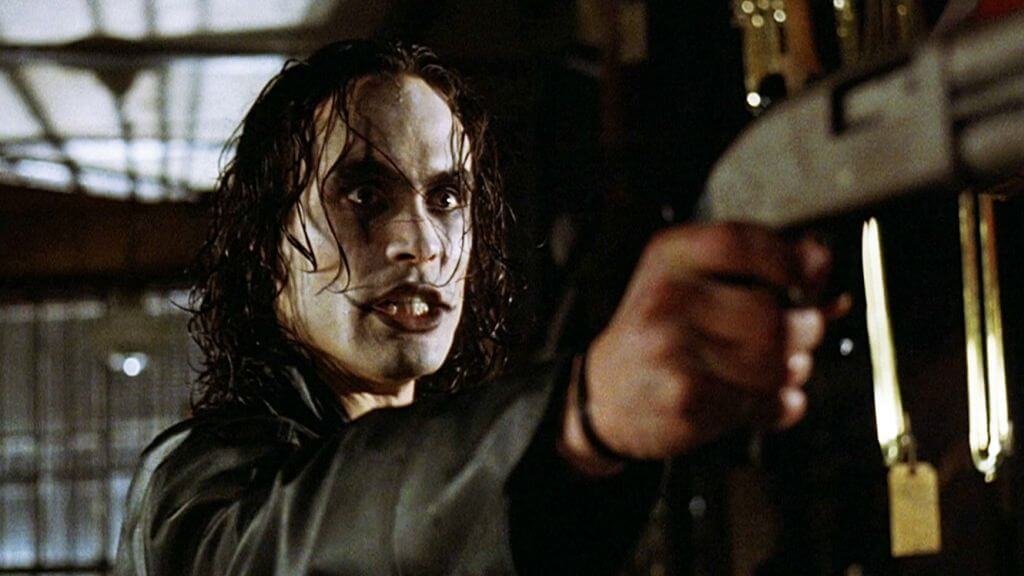 Na história adaptada para o cinema, Eric Draven e sua noiva Shelly são assassinados na noite do Halloween por quatro bandidos. Na mitologia criada por O'Barr quando uma pessoa morre, um corvo carrega sua alma para o mundo dos mortos, porém quando a morte acontece em meio a muita dor, a alma fica presa no mundo dos vivos e o corvo poderá trazer essa pessoa de volta para consertar o que ficou para trás.

6 – Quadrinho versus cinema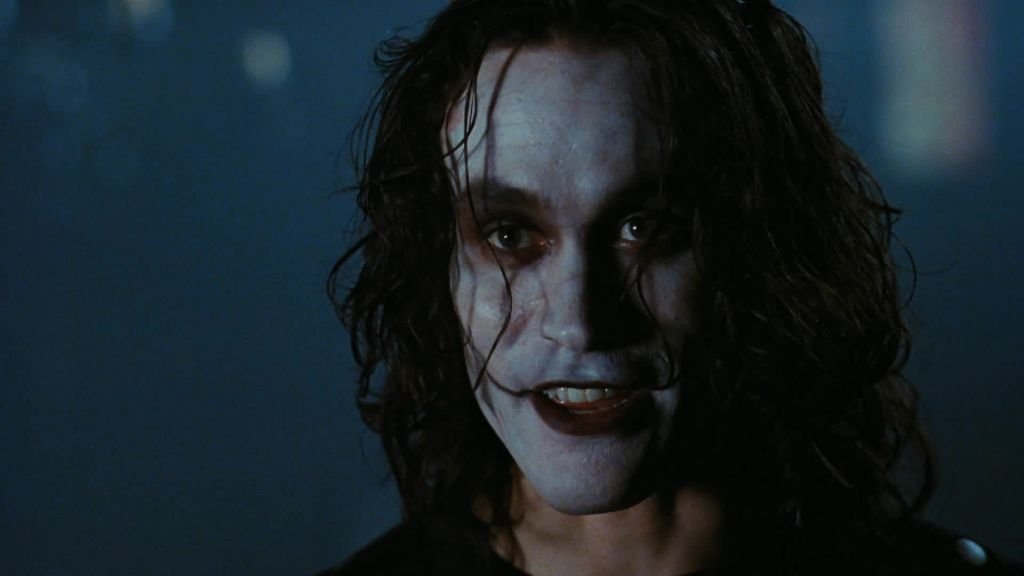 A HQ de 1984 é visceral. A arte de James O'Barr relata todo o desejo de vingança de Eric Draven e mostra cenas onde o personagem principal parece completamente maluco e vidrado na ideia de matar os homens que assassinaram sua amada. A versão cinematográfica dirigida por Alex Proyas mostra Draven mais sombrio e melancólico, mas ainda assim sedento por vingança e revela uma fotografia sinistra e dark ao longo do desenrolar da trama.

7 – Bruce e Brandon Lee: pai e filho com duas mortes suspeitas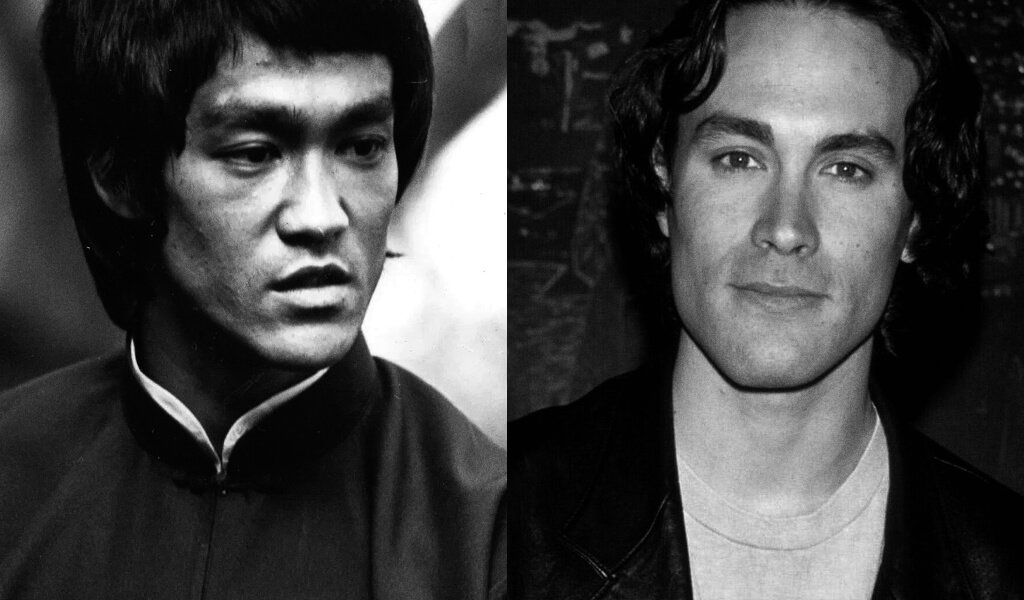 Brandon Lee é filho de ninguém menos que Bruce Lee, lenda do cinema e das artes marciais. A morte de seu pai, embora não tenha vínculo com o longa, também aconteceu enquanto ele trabalhava. Na ocasião, Bruce Lee tinha 32 anos e filmava O Jogo da Morte (1978) e, apesar de muitas controvérsias sobre a causa da morte do pai de Brandon, perícias concluíram que foi devido ao uso exacerbado de analgésicos. Na época do falecimento de Brandon, levantaram-se suspeitas até do envolvimento da máfia chinesa nos casos e até hoje não se sabe o motivo de haver munição real no set de filmagem de O Corvo. Brandon e Bruce morreram durante o quinto filme de suas carreiras.
Confira o trailer original de O Corvo (1994):