Considerado um dos mais talentosos sucessores de Stephen King, Andrew Pyper é definido pelo mestre do suspense como o novo nome do medo clássico. Com uma carreira relativamente recente e menos de dez livros publicados, o autor já conseguiu se estabelecer como um dos nomes mais proeminentes da literatura de terror da atualidade.
Nascido em Stratford em 29 de março de 1968, este escritor canadense é o mais novo de cinco filhos em uma família de imigrantes da Irlanda do Norte. A carreira de escritor surgiu com naturalidade para Pyper, que desde cedo gostava de devorar livros e aspirava escrever suas próprias obras algum dia.
Apesar de ter quatro irmãos, a infância de Andrew Pyper foi muito semelhante à de um filho único, segundo o próprio autor, já que a diferença de idade para o próximo irmão era de oito anos. "Como muitas crianças, eu acabei me interessando pela busca nerd de livros, da escrita e de… inventar coisas", define o próprio Pyper.
LEIA TAMBÉM: O ENCONTRO DE DRÁCULA E FRANKENSTEIN COM HANNIBAL EM 'A CRIATURA'
O gosto pelos livros o levou a cursar a faculdade de Literatura Inglesa na McGill University, em Montreal, onde se formou com honras. Depois disso ele ainda estudou Direito na Universidade de Toronto, chegando a se formar na área e a ganhar um prêmio. Apesar disso, ele nunca seguiu carreira como advogado.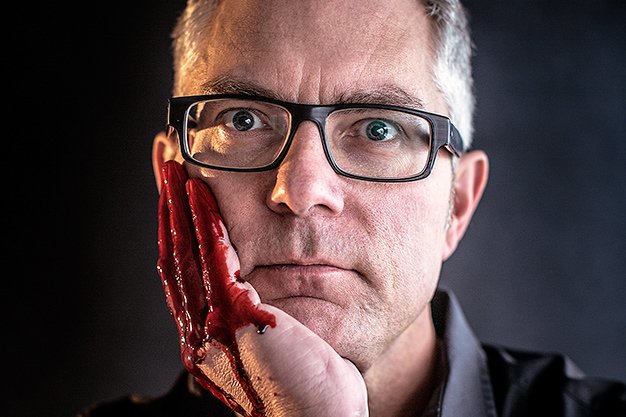 Um livro antes dos 30 anos
Enquanto cursava a Universidade de Toronto, ele teve vários contos publicados em revistas canadenses de literatura, incluindo as publicações Quarry e The New Quarry. Nesta época, a aspiração de Pyper era trabalhar meio período com Direito para poder bancar sua paixão de escritor. Felizmente ele mudou de ideia e decidiu seguir carreira como escritor de ficção.
Uma meta que Andrew Pyper tinha estabelecido para si era publicar um livro antes de chegar aos 30. Sem o conhecimento do autor, seu editor na Quarry, Steve Harrington, enviou vários contos de Pyper à editora The Porcupine's Quill. Para a alegria do autor, em outubro de 1996 ele teve seus contos publicados em um livro chamado Kiss Me, aos 28 anos de idade.
De lá pra cá ele emplacou um best seller atrás do outro, com títulos como Lost Girls, vencedor do Arthur Ellis Award e The Killing Circle, eleito o melhor romance policial do ano pelo New York Times. No Brasil, Andrew Pyper tem três livros publicados pela DarkSide® Books: O Demonologista, Os Condenados e A Criatura.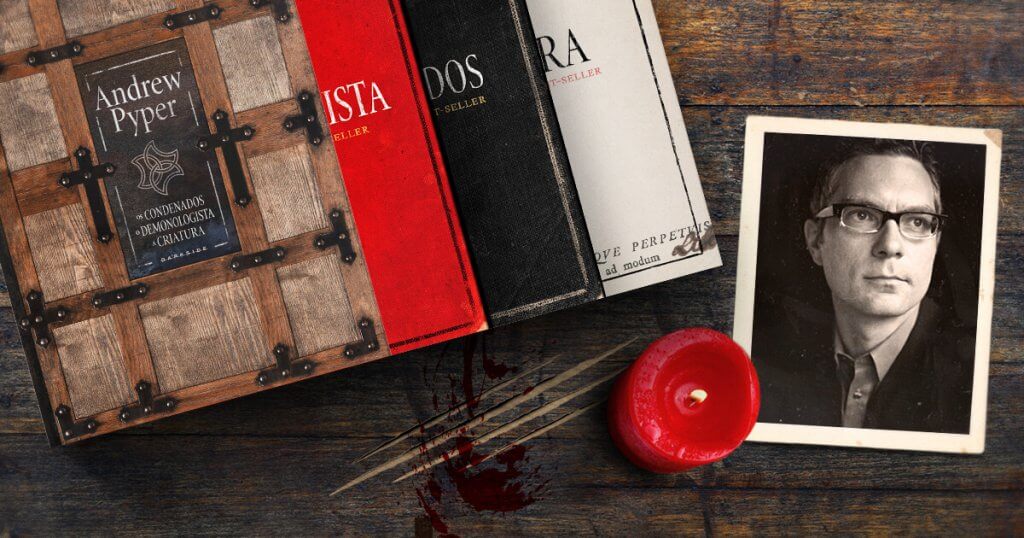 Conheça os livros de Andrew Pyper publicados pela DarkSide® Books
Uma investigação para derrotar o diabo, o fantasma de uma irmã que atormenta um escritor e a criatura que inspirou escritores a escreverem sobre os monstros mais famosos do imaginário popular. A versatilidade de temas é marca registrada de Andrew Pyper. O que não muda é a qualidade da narrativa em deixar o leitor aquele frio na espinha. Conheça a seguir um pouco dos três livros do escritor publicados no Brasil:
O Demonologista: David Ullman é um renomado professor da Universidade de Columbia, especializado na figura literária do diabo. Ele viaja a Veneza para testemunhar um suposto fenômeno sobrenatural e se vê em uma corrida contra o tempo para decifrar pistas, derrotar O Inominável e salvar sua filha do inferno.
Os Condenados: as conexões de amor e ódio entre irmãos gêmeos são explorados neste livro. Depois de conseguir enganar a morte, Danny Orchard não voltou do inferno sozinho. Sua irmã gêmea, Ashleigh, que morreu na ocasião, continua sendo uma garota vingativa e egoísta mesmo no além, minando todas as chances do irmão em tentar levar uma vida normal.
A Criatura: quando a psiquiatra forense Lily Dominick precisa avaliar a sanidade de um criminoso, ela se depara com algo mágico e sinistro, indicando que não se trata de um ser humano normal. Nesta história, Andrew Pyper presta uma homenagem aos autores de Frankenstein, O Médico e o Monstro e Drácula, investindo em uma dinâmica que muito lembra a de Hannibal Lecter e Clarice Starling em O Silêncio dos Inocentes. BAIXE AGORA O BOOK PREVIEW DO LIVRO.
Além das publicações separadas, os livros também contam com a edição especial Box Trindade, com todos os três títulos de Andrew Pyper, para os fãs mais trevosos terem na coleção.