A segunda temporada de Mindhunter, que estreou nesta sexta-feira na Netflix, conta a história de um serial killer cruel, que fez 10 vítimas até ser descoberto pelas autoridades. Dennis Rader era considerado um vizinho amigável, escoteiro, marido devoto e respeitado presidente da congregação de sua igreja, mas o que ninguém sabia é que, ao longo de três décadas, ele matou e torturou mulheres, homens e crianças sem que ninguém desconfiasse de sua identidade.

Ao longo de trinta anos, Rader cometeu seus crimes brutais e chocantes nas sombras, mas quando o caso veio à tona, chocando os moradores da pequena Wichita, no Kansas, sua máscara caiu. Literalmente. Na segunda temporada de Mindhunter, o serial killer que ficou conhecido com BTK, acrônimo infame para os termos em inglês bind, torture, kill, que era sua assinatura grotesca, é interpretado por Sonny Valicenti, e usa uma máscara de plástico sinistra. A série que tem nove episódios é produzida por David Fincher (House of Cards) e Charlize Theron (Monster). Pela DarkSide Books, o assassino acima de qualquer suspeita teve sua história contada em BTK Profile: Máscara da Maldade, escrito pelos jornalistas Roy Wenzl, Tim Potter, Hurst Laviana e Laura L. Kelly, que trabalharam no Wichita Eagle, parte fundamental no caso do serial killer.
LEIA MAIS: BTK PROFILE: A MÁSCARA DA MALDADE REVELA A INSANIDADE DE DENNIS RADER
Psicopata e provocador, dos anos 1974 até 1991, BTK zombou da polícia a cada assassinato, enviando cartas, mensagens e deixando pistas soltas. O jornal Wichita Eagle foi um dos primeiros a fazer a cobertura do assassino em série desde seu primeiro ataque, em janeiro de 1974. Desde então, o jornal, a polícia e o serial killer desenvolveram um intricado relacionamento. Foi por meio do Eagle que BTK enviou sua primeira mensagem, em 1974. Com um assassino em série à solta e a população desesperada, o chefe de polícia de Wichita chegou a pedir ajuda ao jornal para criar uma armadilha para o assassino e capturá-lo.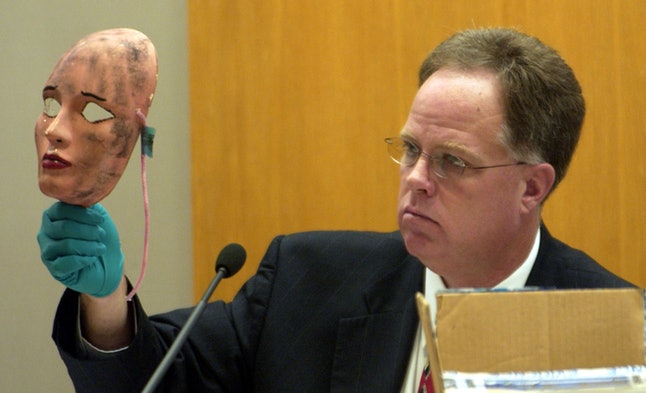 E foi em uma carta para o Eagle que BTK anunciou seu reaparecimento, em 2004. Mas no ano seguinte, com um anúncio nos classificados do jornal, o chefe da investigação levou BTK a cometer um erro que resultou em sua captura. Rader teve dois filhos enquanto seguia matando sem ser descoberto — um deles, a jovem Kerri Rawson, declarou à Newsweek como tem seguido a vida após as revelações sobre seu pai. "Eu tive minha família. Eu tive meu marido. Eu fiz terapia", explicou. "Mas você sempre está mais ou menos sozinho. É um clube muito solitário — o pior que você poderia imaginar pertencer, sendo filha de um serial killer."

Rader segue preso desde sua captura em 2005, condenado à 10 penas consecutivas de prisão perpétua. Ele teve a sua história contada no filme Hunt for the BTK Killer, de Stephen T. Kay, além de servir de inspiração para Stephen King no conto "Um Bom Casamento".

Incorporando o personagem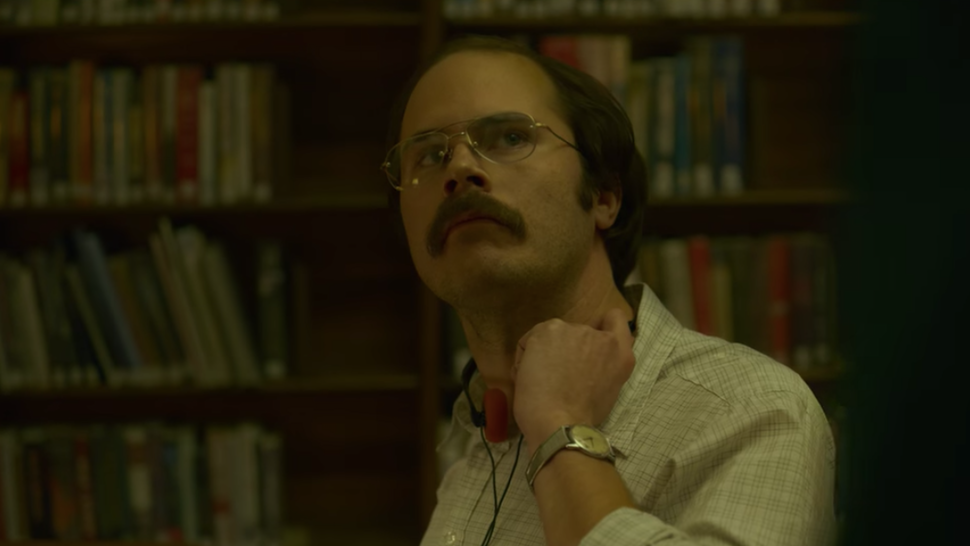 O monstro que aterrorizou os moradores de Wichita é interpretado pelo ator Sonny Valicenti, na segunda temporada de Mindhunter. Depois de passar em um misterioso teste de casting, Valicenti não sabia para qual personagem estava escalado. E quando recebeu suas falas foi informado de que as páginas que ele leu não eram, de fato, sua parte — prática comum entre cineastas preocupados com spoilers, em Hollywood.

"Estive diante das câmeras duas vezes sem saber qual era o personagem. Eu sabia que era sobre um serial killer, e era preciso inventar uma maneira de deixar esse tipo de comportamento acontecer, seja na voz ou nas expressões corporais", disse o ator em entrevista ao IndieWire.

Para preservar a identidade do personagem principal da segunda temporada de Mindhunter, o personagem de Valicenti era identificado apenas como "ADT Serviceman". E, para incorporar o personagem de BTK, o ator chegou a seguir seus vizinhos nas ruas, em uma espécie de laboratório sinistro. "Uma coisa que eu fiz durante algumas noites foi andar pelas ruas residenciais da minha vizinhança e escolher como um jovem casal para seguir para casa", disse. "O objetivo principal, obviamente, não era que eles soubessem que eu estava fazendo isso, mas achava importante sentir essa experiência. E eu realmente sentia meu coração disparar, começava a me sentir completamente sozinho mesmo a 5 metros de pessoas que eu não conheço. Só aguentava fazer isso por um ou dois minutos e conseguia pensar 'como seria se eu tivesse esse desejo' por apenas um segundo", contou ao IndieWire.

Confira o trailer da segunda temporada de Mindhunter, disponível na Netflix: