Chris Van Allsburg nasceu no estado de Michigan e cresceu nos arredores da cidade de Grand Rapids em meio a campos abertos, árvores suntuosas e estradas de terra. Ele costumava ir para a escola de bicicleta e ajudava o pai a manter uma pequena produção de queijos em casa. A infância pacata de Van Allsburg, no entanto, não limitou sua imaginação potente e, depois de cursar Artes na Universidade de Michigan e receber elogios dos professores por sua habilidade com esculturas, resolveu se aventurar nas ilustrações e criar histórias fantásticas para seus personagens dentro de contextos considerados comuns.

Van Allsburg revelou em entrevistas que se sentia intimidado pelos colegas de sala, que desenham extraordinariamente bem, enquanto ele tinha sérias dúvidas com relação ao próprio trabalho e, por isso, se dedicou mais às esculturas. Para treinar, resolveu transformar suas esculturas em desenhos 3D quando começou a cursar essa disciplina na faculdade.
LEIA TAMBÉM: CONTAÇÃO DE HISTÓRIAS: ENTRE NO MUNDO DE JUMANJI
Depois de sair da Universidade, Chris Van Allsburg continuou fazendo esculturas e vendeu algumas de suas peças em Nova York, até que um dia um curador do famoso Whitney Museum of American Art perguntou se ele desenhava. E ele resolveu enviar alguns desenhos de suas esculturas para o curador. "Eu disse: 'Você não vai gostar disso. Você, provavelmente, não vai gostar deles', mas dias depois ele me ligou e disse que queria colocá-los na programação do museu. Eu tinha 27 anos e pensei que poderia investir mais nos desenhos, nas histórias e um pouco menos nas esculturas.", disse em entrevista.

A história fantástica de Jumanji, escrita e ilustrada por Chris Van Allsburg nasce em 1981, e rapidamente se torna um sucesso dando ao autor a Medalha Caldecott, um dos prêmios mais importantes da literatura infantil, logo no ano seguinte. Van Allsburg ainda ganhou outra Medalha Caldecott, em 1986, por seu livro O Expresso Polar. Aclamado na literatura infantil, o autor viu sua obra se transformar em um clássico dos cinemas. A primeira adaptação de Jumanji para as telonas aconteceu em 1995 e teve Robin Williams no papel de Alan Parrish. O filme dirigido por Joe Johnston faturou mais de 260 milhões de bilheteria na época e se tornou um clássico da Sessão da Tarde, na TV aberta do Brasil.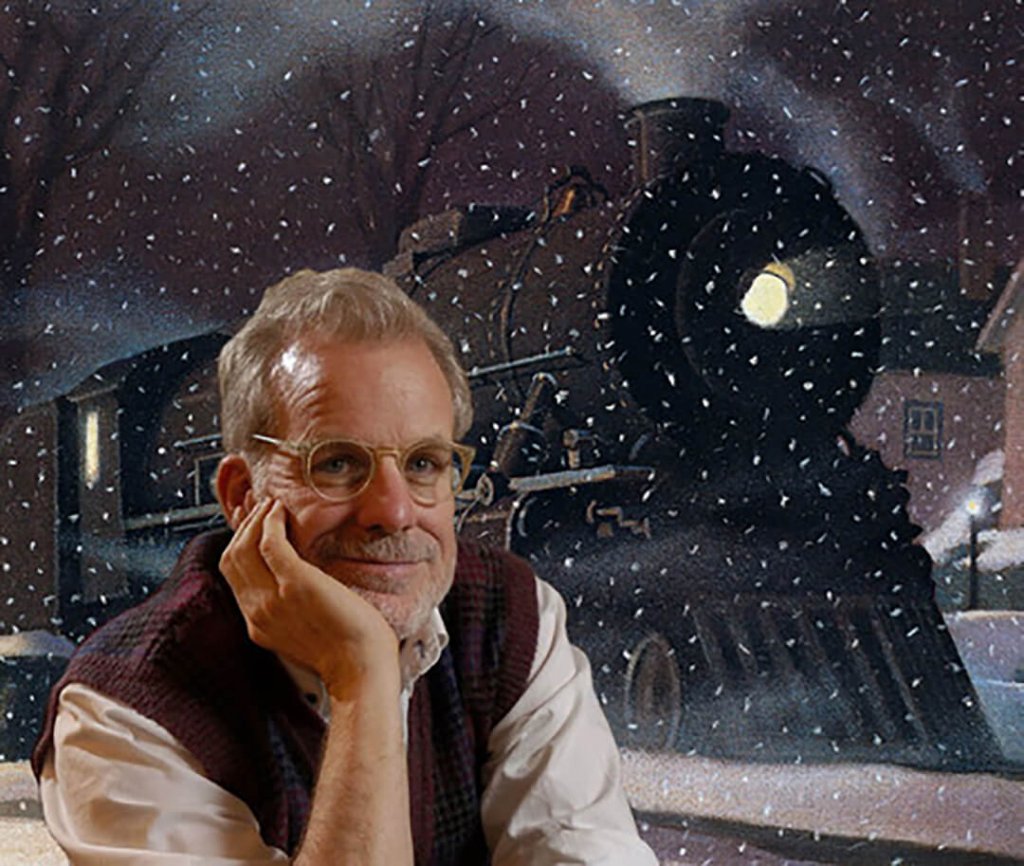 Jumanji conta a história de Peter e Judy, que encontraram um misterioso jogo de tabuleiro cujas instruções avisam: a partida deve ir até o final ou durará para sempre. Nem nos sonhos mais desvairados eles imaginavam que um jogo aparentemente simples viraria realidade, nem que levaria à aventura mais espantosa de suas vidas. Van Allsburg é conhecido por trazer aspectos sombrios às suas obras infantis – temas que são do universo dos pequenos leitores ganham novos contornos e traços marcantes na mão do autor.

No livro The Sweestest Fig (O Figo Mais Doce, em tradução livre), de 1993, a história fala sobre um homem muito egoísta que, de repente, tem o poder de transformar seus desejos mais selvagens em realidade – a ganância e o egoísmo do personagem principal acabam causando seu próprio fim – um ensinamento pouco comum para livros infantis, mas que Van Allsburg consegue captar a essência fantástica da história transformando tudo em uma viagem alucinante.

"A ideia do acontecimento extraordinário no contexto do que é considerado comum é fascinante para mim." Chris Van Allsburg
Em entrevista, o autor contou que sempre foi fascinado por tudo que rompesse com a realidade comum. "A ideia do acontecimento extraordinário no contexto do comum é fascinante para mim. Alfred Hitchcock sempre explorou isso em suas obras. Eu acho que a fantasia é mais provocativa quando acontece no contexto comum ou de coisas que você reconhece. É por isso que as fantasias do espaço sideral, fantasias da Idade Média, duendes, anões, gigantes – nada disso é especialmente atraente para mim como escritor. Eu prefiro elementos surreais dentro de uma paisagem realista.", afirmou.

Na última página de Jumanji, vemos Danny Budwing correndo para casa com a caixa de um jogo embaixo do braço. Agora, vinte anos depois, Van Allsburg pode revelar o que acontece quando Danny e seu irmão jogam os dados. Desta vez, o nome do jogo é Zathura, e Walter e Danny, que estão sempre brigando, precisam trabalhar em equipe para concluir a partida. Em 2004, Zathura foi lançado nos cinemas com direção de Jon Favreau (que atualmente é mais conhecido por interpretar o personagem Happy Hogan, motorista particular de Tony Stark, em filmes do Marvel Cinematic Universe) e Kristen Stewart no elenco.
Ao longo dos 25 anos escrevendo e ilustrando livros infantis, Chris Van Allsburg passou a receber milhares de cartas de leitores de todas as idades falando sobre seu trabalho e, com isso, muitos questionamentos surgiram. "Eu me senti feliz de fato ao ouvir esses leitores e saber como eles foram inspirados e entretidos por meus livros. Naturalmente, eles também me fizeram muitas perguntas, tais como: 'Por que você coloca aquele cachorrinho branco em todos os seus livros?' 'Você já esteve no Pólo Norte?' 'Qual vem primeiro: as histórias ou os desenhos?'", revelou em seu site.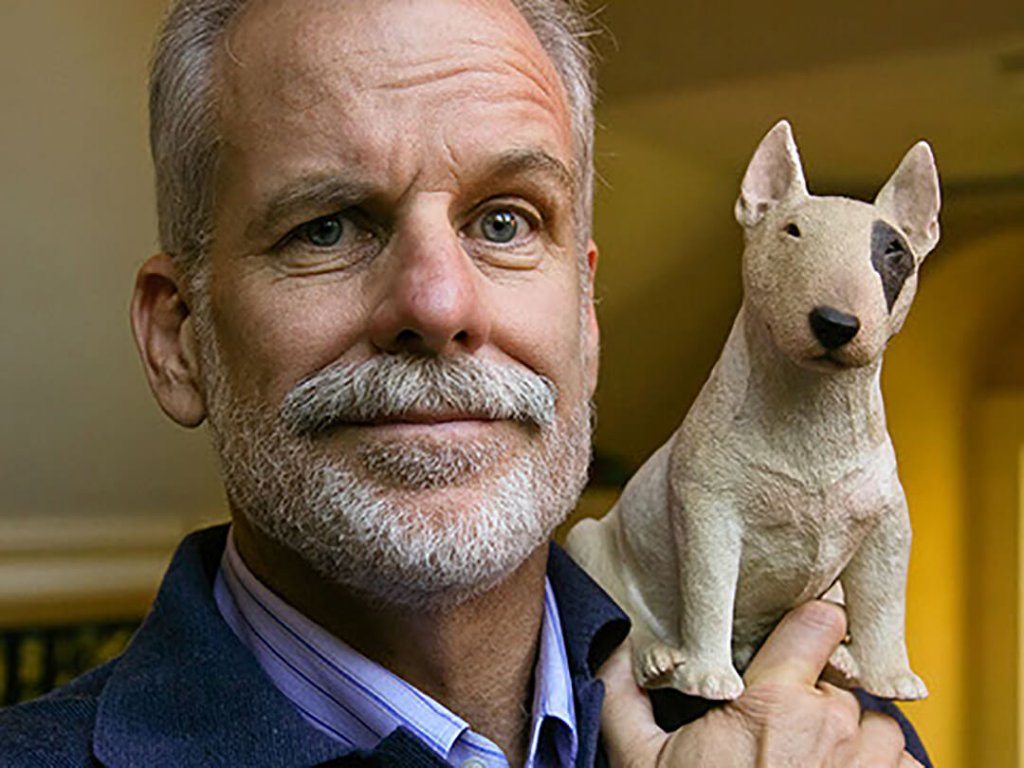 O cachorrinho que surge em suas obras é Fritz. Ele aparece em quase todos os livros do autor e é um bull terrier que fez parte da família de Van Allsburg quando ele começou a escrever seu primeiro livro, The Garden of Abdul Gasazi (O Jardim de Abdul Gasaz, em tradução livre), publicado em 1979. Fritz, na verdade, se chamava Winston e, após a morte do cachorro, o autor decidiu incluí-lo de alguma forma em todas as suas obras, como forma de homenagear o cãozinho. Em O Expresso Polar, publicado em 2004 nos Estados Unidos, Fritz aparece como uma marionete. Atualmente, aos 69 anos, Chris Van Allsburg vive com a esposa Lisa e as duas filhas em Providence, Rhode Island.