Que leitor sobrenatural já não teve que espiar por cima de um livro ao ouvir um estranho barulho no cômodo? Ou então preferiu dormir com a luz acesa após uma leitura trevosa? O calafrio que corre pela espinha e os sustos com ruídos aleatórios são sensações comuns aos darksiders.
Para os leitores que adoram histórias paranormais, que buscam sempre se manter conectados com o Outro Lado e aprender a lidar com espíritos malignos, a Caveira indica um combo dark especial com 3 dicas de filmes, livros e músicas:
3 LIVROS SOBRENATURAIS PARA APRENDER MAIS SOBRE O OUTRO LADO
ED E LORRAINE: DEMONOLOGISTAS
O mais completo dossiê sobre os exorcistas/caçadores de fantasmas mais famosos do mundo. Em Ed & Lorraine Warren: Demonologistas, Gerald Brittle desvenda alguns dos principais casos reais vividos pelos Warren, com relatos extraordinários de poltergeists, casas mal-assombradas e possessões demoníacas.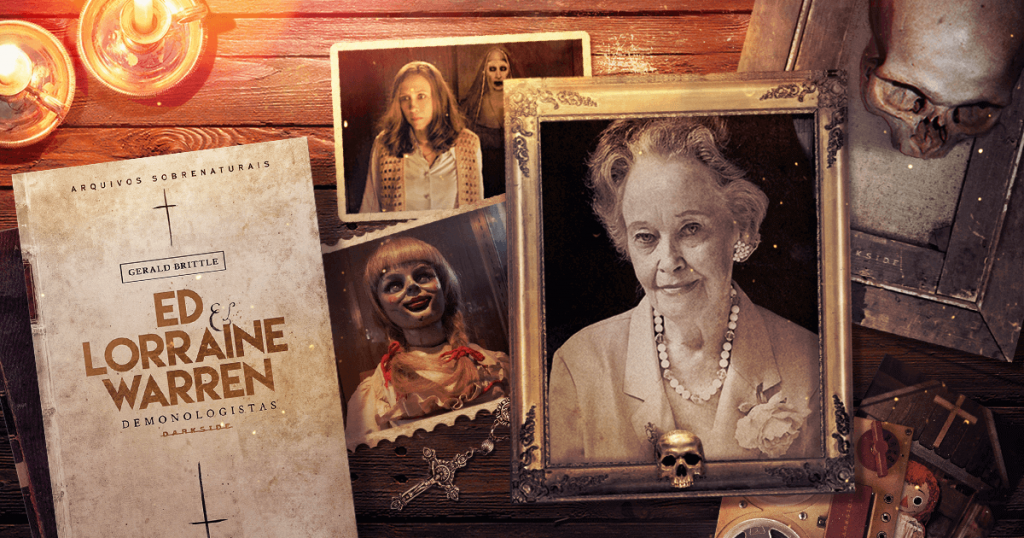 ED E LORRAINE: LUGAR SOMBRIO
Conheça em Ed & Lorraine Warren: Lugar Sombrio o relato meticuloso dos fenômenos que infernizaram a vida de um casal norte-americano após sua mudança para uma antiga casa em que havia funcionado uma funerária anos antes.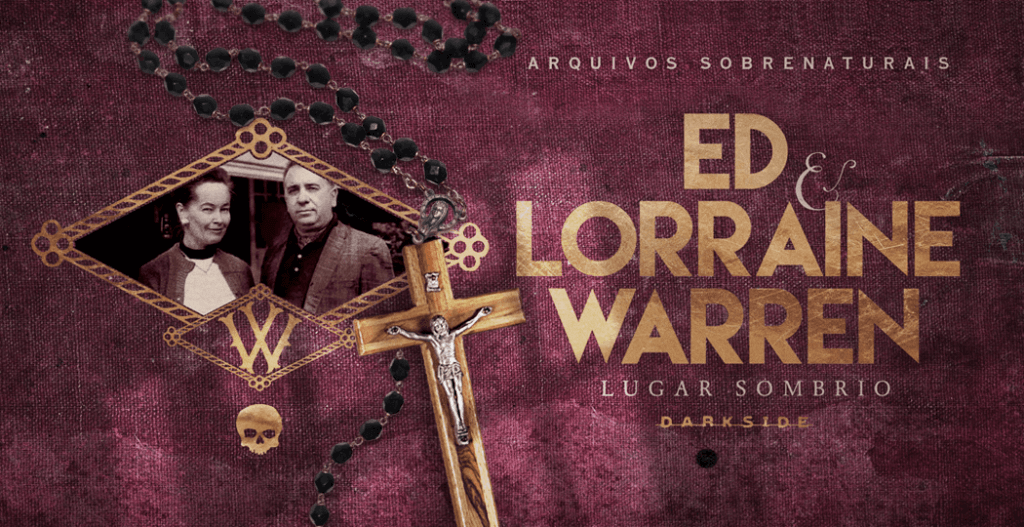 LEIA TAMBÉM: TERROR AO VIVO: LIVE MOSTRARÁ CASA DE 'INVOCAÇÃO DO MAL'
ED E LORRAINE: VIDAS ETERNAS
As manifestações tenebrosas, vultos perturbadores, marcas inexplicáveis e torturas excruciantes que fizeram parte do dia a dia de uma família provocada pelo demônio. Em Ed & Lorraine Warren: Vidas Eternas, conheça os os detalhes do caso de assombração da família Smurl, da Pensilvânia.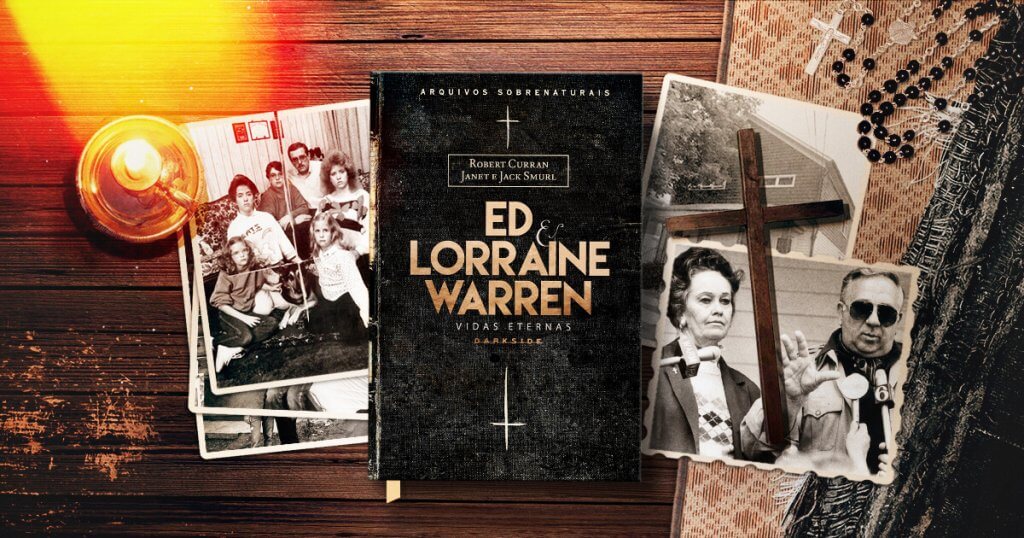 E aqui vai mais uma dica arrepiante: o Combo Dark 'Invocação do Mal'. Até o dia 10/05/2020, conecte-se com o Outro Lado na promo de 3 dias, 3 livros com 30% de desconto + FRETE GRÁTIS. Oferta válida para a compra dos livros Ed & Lorraine Warren: Demonologistas, Lugar Sombrio e Vidas Eternas (no mesmo pedido).
3 FILMES SOBRENATURAIS PARA DORMIR DE LUZ ACESA
INVOCAÇÃO DO MAL 2
Os leitores mais fiéis da linha sobrenatural da DarkSide® Books vão assistir incansavelmente ao segundo filme da franquia Invocação do Mal. O filme aborda o conhecido caso de Enfield, que marcou a memória de uma cidade para sempre. Ed e Lorraine Warren seguem para o subúrbio de Londres, em 1977, a fim de investigar as manifestações perturbadoras que assolam uma família devastada pelo medo. O caso foi completamente documentado com fotos, registros em áudio e vídeo e depoimentos que até hoje intrigam a comunidade internacional. Poucas vezes, o sobrenatural se mostrou tão real como aqui.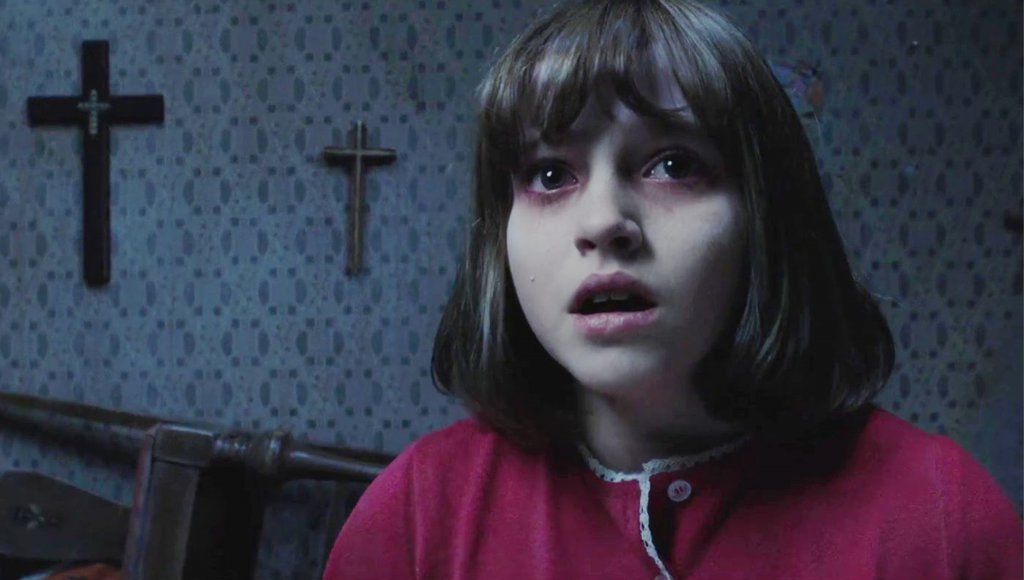 A FREIRA
Aqueles que professam a palavra de Deus na terra têm uma conexão especial com o Outro Lado. A Freira conta a história de um padre e uma noviça que arriscam suas almas e fé ao investigarem o estranho suicídio de uma freira da Romênia. A missão comandada pelo Vaticano os faz confrontar a força do mal que toma a forma de uma freira demoníaca e transforma o convento num campo de batalha. A inspiração da freira na franquia tem origem em uma história pessoal de Ed Warren, contada na biografia Ed e Lorraine Warren: Demonologistas.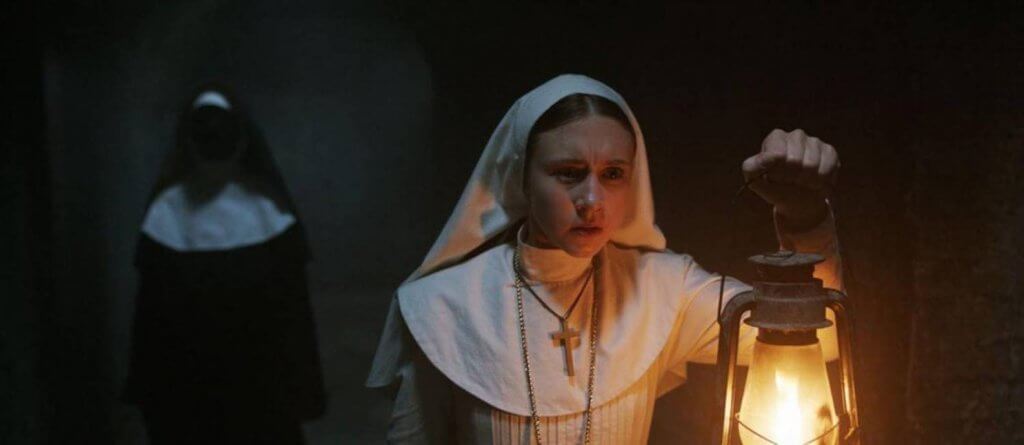 ANNABELLE 2: A CRIAÇÃO DO MAL
A boneca mais assustadora do cinema ganhou uma narrativa à parte para entrar no universo de Invocação do Mal e arrepiar os espectadores. O segundo filme da franquia mostra a origem da adorável boneca Annabelle, figura conhecida e temida entre os fãs dos Warren e nos apresenta a um talentoso artesão que, após a trágica morte de sua filha, decide acolher em sua casa uma freira e dezenas de meninas desalojadas de um orfanato. Atormentado pelos traumas ele e a esposa ainda precisam lidar com um amedrontador demônio do passado: Annabelle, criação do artesão.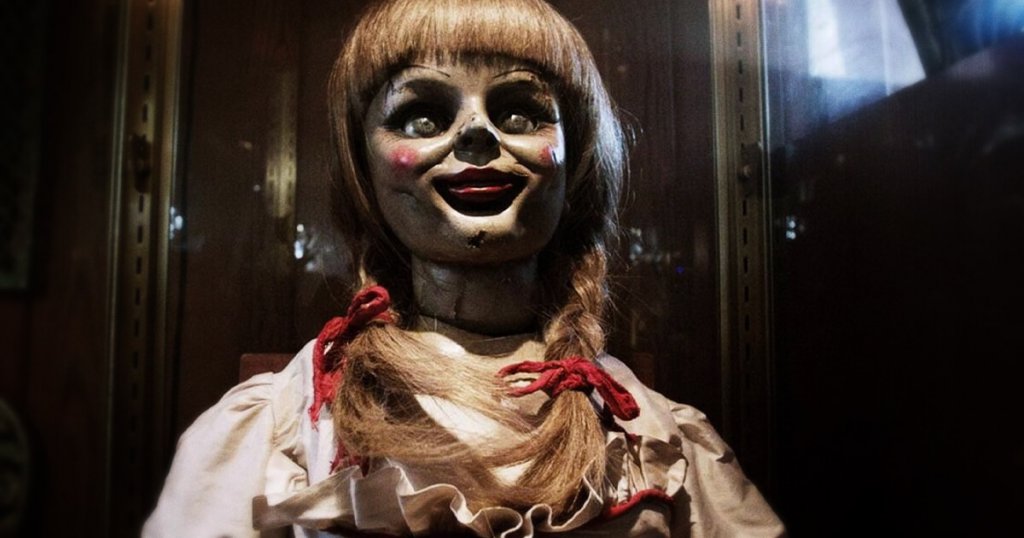 3 MÚSICAS PARA SE CONECTAR AO SOBRENATURAL
IRON MAIDEN: NUMBER OF THE BEAST
The Number of the Beast faz parte do segundo do álbum homônimo da banda de heavy metal Iron Maiden. A música foi escrita inspirada em um pesadelo do fundador da banda, Steve Harris após ver o filme A Profecia II.
"Porque no meus sonhos, está sempre lá / A face do demônio que bagunça minha cabeça e me leva ao desespero / A noite era escura, não adiantava impedir / Pois eu só tinha de ver, alguém estava me observando / Na neblina figuras escuras se moviam e rodopiavam / Seria tudo isso de verdade ou algum tipo de inferno? / 666 o número da besta / Inferno e fogo foram gerados para serem liberados"
AC/DC: EVIL WALKS
"Uma sombra escura paira sobre seu ombro / Uma marca escura em seu nome / (…) O mal caminha atrás de você / O mal dorme ao seu lado / O mal fala para te acordar"
ROBERT JOHNSON: CROSS ROAD BLUES
"Eu fui até a encruzilhada e caí de joelhos / Perguntei ao Senhor: "Tenha misericórdia agora / Salve Bob pobres se você quiser" / Parado na encruzilhada / Tentei fazer um passeio"