Marlon prometeu. Ele não se meteria em problemas. Não como seu irmão, Andre, líder de uma gangue que pagou um preço alto pelo caminho que escolheu. Sempre foi mais fácil ficar na dele, no quarto, ouvindo os antigos discos do Earth, Wind & Fire de seu pai e assistindo a filmes de ficção científica.
Até que ele conhece Sonya. Uma garota linda da escola que, contra todas as probabilidades, lhe dá uma chance. Mas o primeiro encontro dos dois termina em tragédia e, de uma hora para outra, Marlon se torna suspeito e não entende o porquê. Com seu pai morto e o irmão incapaz de ajudá-lo, ele não tem escolha a não ser entrar no mundo de Andre — um mundo violento, cruel e desumano — para descobrir a verdade e proteger as pessoas que ama.
The love you give
Might help somebody live
So give yourself
If we all stand together
We'll all stand tall, tall, tall
— "Help Somebody", Earth, Wind & Fire
O livro que você está prestes a conhecer é uma leitura poderosa e emocionante — e extremamente necessária nos dias atuais. Cores Vivas, o mais novo lançamento da DarkSide Books, aborda com muita honestidade como escolhas erradas, mesmo feitas com a mais nobre das intenções, podem levar uma pessoa a um caminho tortuoso e, muitas vezes, sem volta.
Patrice Lawrence, autora premiada com o Waterstones Children's Book Award e o The Bookseller YA Book Prize em 2017, nos apresenta a uma Londres que vai muito além dos pontos turísticos: aqui, conhecemos o cotidiano de uma família que não vive na área nobre da cidade, mas em proximidade com um submundo em que a violência é constante, e o medo é apenas uma consequência.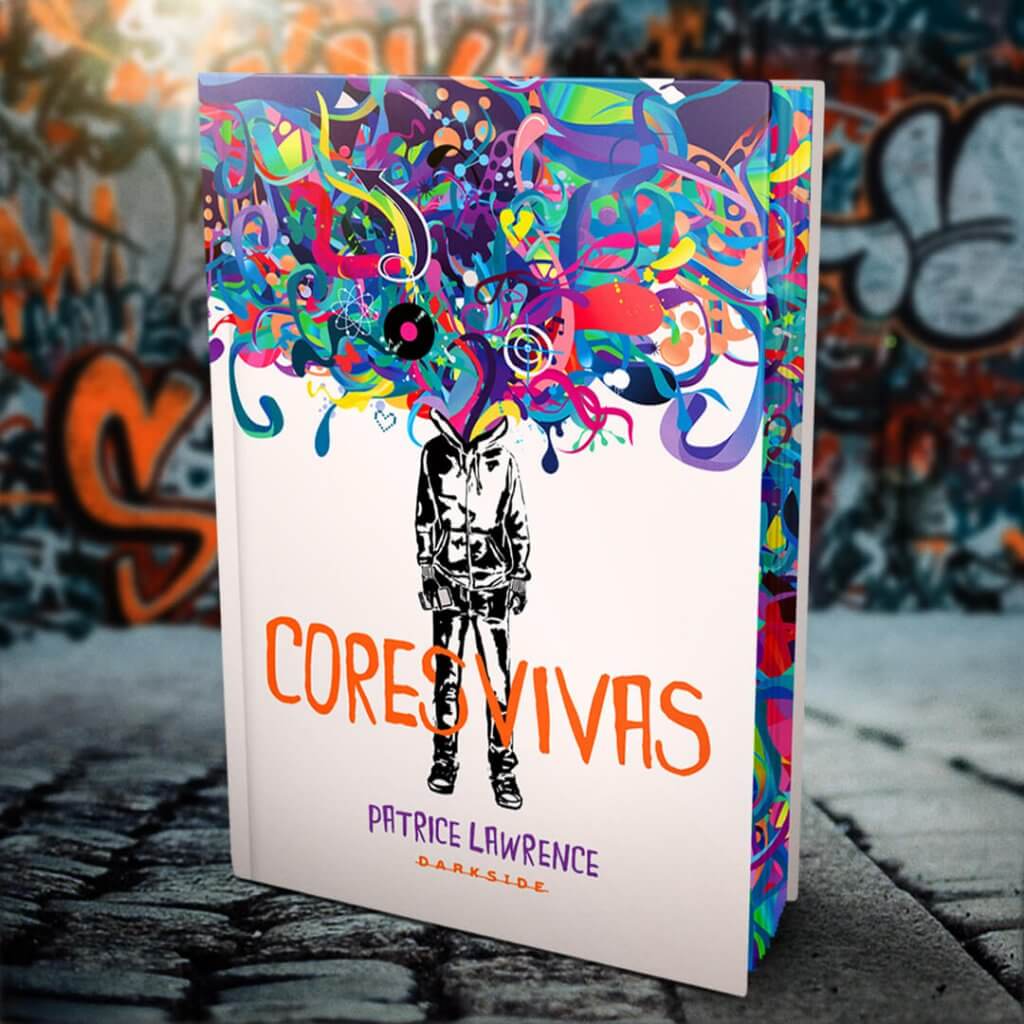 Cores Vivas é uma história poderosa sobre compreensão, amor e sobrevivência. A sensibilidade e o cuidado narrativo de Patrice Lawrence encontram casa na linha DarkLove, dedicada a revelar novas vozes femininas da literatura contemporânea. O coming of age urbano e repleto de camadas mostra que, às vezes, você pode fazer tudo certo, e mesmo assim as coisas dão errado. Mas respeito e compaixão são questões básicas para mantermos todas as nossas cores vivas.
Com mestrado em escrita para cinema e TV, Patrice Lawrence nasceu em Brighton, Sussex, e teve a ideia para Cores Vivas quando participou de um curso de escrita forense da Arvon Foundation. O livro venceu o YA Book Prize e o Waterstones Children's Book Prize for Older Children em 2017, e foi finalista do Costa Children's Book Award em 2016. Lawrence escreve em seu blog, The Lawrence Line, a respeito de suas experiências com escrita.
Malorie Blackman, autora de Black & White:
"Verdadeiramente brilhante."
Malorie Blackman, autora de Black & White:
"Cores Vivas, assim como O Ódio que Você Semeia, são leituras obrigatórias."
Ben Bailey Smith (Doc Brown)
"Incrível. Obrigado, Patrice Lawrence, por uma obra tão nova e fascinante."
The Guardian:
"Um thriller com ritmo. Leitura única, realista e verdadeira."
The Sun:
"Esta poderosa história urbana desafia os preconceitos e derrete o coração mais duro."
The Bookseller:
"Um thriller urbano contemporâneo com um poderoso drama familiar em sua essência."Ficha Técnica
Ficha Técnica
Título | Cores Vivas
Autora | Patrice Lawrence
Tradutora | Cecília Floresta
Editora | DarkSide®
Edição | 1a
Idioma | Português
Especificações | 304 páginas, capa dura (Limited Edition)
Dimensões | 16 x 23 cm
ISBN | 978-85-9454-178-9