Há 35 anos, viajávamos no tempo pela primeira vez com Marty McFly a bordo de um DeLorean. Foi em 3 de julho de 1985, que um dos maiores marcos da cultura pop e referência da ficção científica estreava nos cinemas. De Volta Para o Futuro conquista gerações de fãs até os dias de hoje e ninguém imaginava que a produção, na realidade, nasceu a partir de conversa informal do diretor Robert Zemeckis com o roteirista Bob Gale.
No livro lançado pela DarkSide® há inúmeras curiosidades sobre a trilogia e os bastidores das gravações, e hoje a Caveira traz algumas delas como forma de relembrar esse clássico tão amado por todos nós, darksiders:
A MÁQUINA DO TEMPO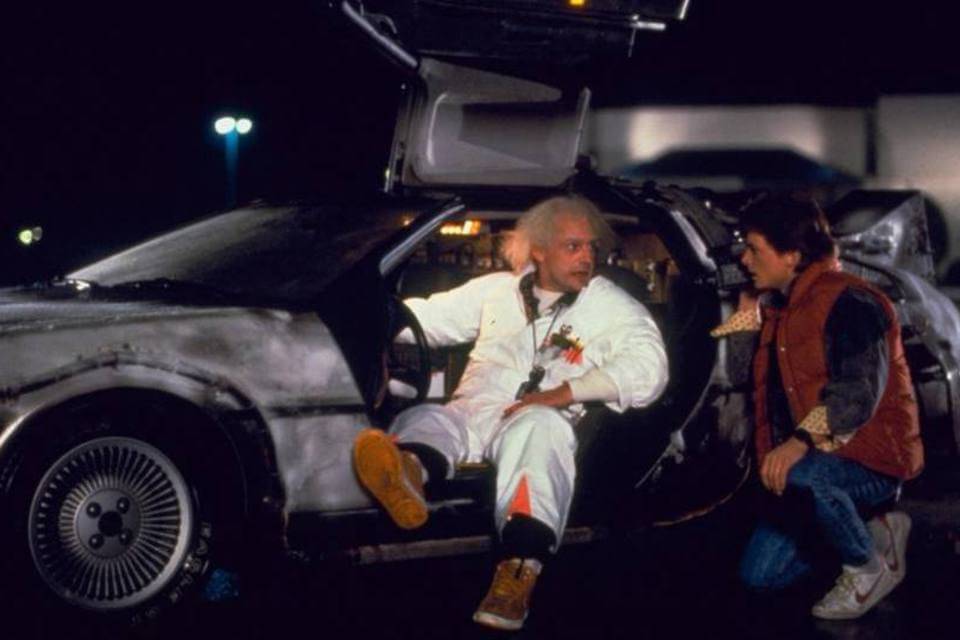 Não foi de primeira que o DeLorean foi escolhido como o veículo para as viagens no tempo. Os produtores chegaram a cogitar até mesmo uma geladeira, mas acabaram descartando a ideia com medo que crianças ficassem trancadas dentro do eletrônico doméstico. O veículo escolhido, um DeLorean DMC-12, é de uma fabricante irlandesa e teve apenas 9 mil unidades produzidas, mas recentemente a empresa anunciou a produção de novas 300 unidades.
ESCALAÇÃO DOS ATORES
No início das gravações, o ator Eric Stoltz é quem interpretava o papel de Marty McFly. Tudo durou aproximadamente um mês, até que ele acabou demitido por divergências e o longa ficou sem um ator para o papel principal. Chegou-se a cogitar Ralph Macchio, o intérprete do Karate Kid, mas que acabou recusando o papel. Até então, finalmente, nosso querido Michael J. Fox assumir o personagem. O ator é apenas dez dias mais novo que Lea Thompson, sua mãe no filme, e três anos mais velho que Crispin Glover, seu pai no longa!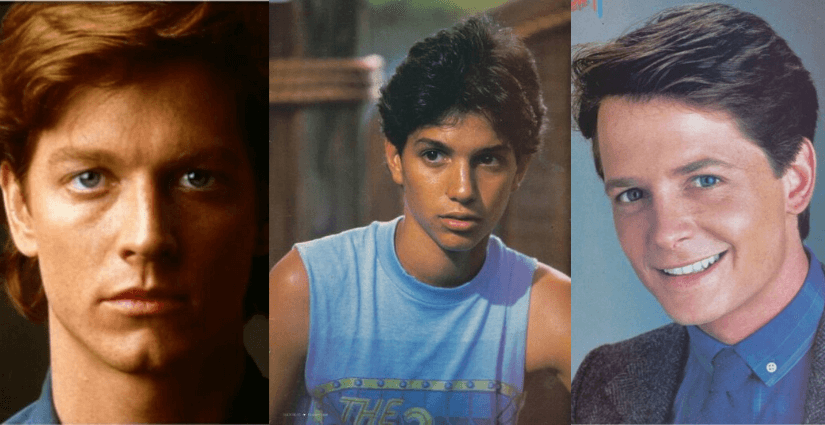 No caso do papel de Doc Brown, John Litgow também recusou interpretar o personagem pois tinha outros compromissos, e o papel do lunático inventor foi parar nas mãos de Christopher Lloyd.
HOMENAGENS A CLÁSSICOS DA FICÇÃO CIENTÍFICA
Durante uma cena de 1955, aparece um cinema que está exibindo os filmes "A Boy's Life" e "Watch the Skies", títulos iniciais de filmes de Steven Spielberg, que é um dos produtores da obra: "E.T. – O Extraterrestre" e "Contatos Imediatos de Terceiro Grau".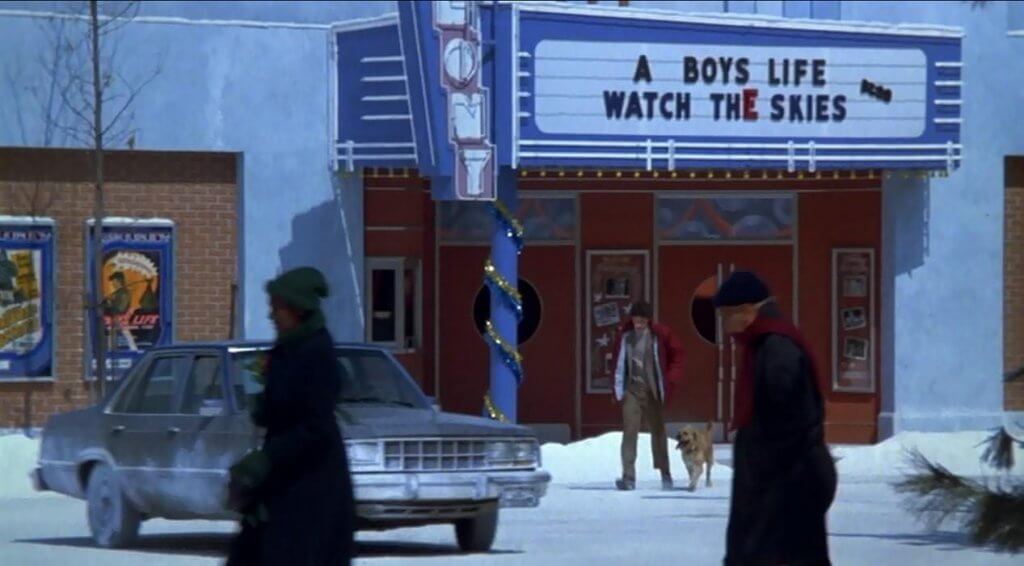 E apesar de haver uma certa rivalidade entre os fãs de "Star Wars" e "Star Trek", a homenagem às duas sagas é uma unanimidade. Em 1955, Marty McFly se apresenta como Darth Vader ao seu pai para convencê-lo a ir ao baile e, de quebra, faz a saudação vulcana.
GRAVAÇÕES
Você sabia que a rua principal da cidade que aparece no filme é a mesma rua utilizada como cenário em "Gremlins", de 1984? Isso porque os dois cenários foram compartilhados na época das gravações.
E enquanto filmavam a continuação de De Volta Para o Futuro, que se passaria em 1885, os produtores acharam que tinham material suficiente para dois filmes. Assim, a primeira ideia de continuação virou a terceira parte da trilogia, e o segundo filme se passa no futuro de 2015.
UMA GRANDE ESTREIA
De Volta Para o Futuro custou apenas US$ 19 milhões de dólares para ser produzido, e logo no primeiro final de semana de exibição nos EUA arrecadou um total de US$ 11 milhões. Em todo o mundo, o filme completou US$ 380 milhões arrecadados e venceu o Oscar na categoria de melhores efeitos sonoros, mas também foi indicado a melhor roteiro original, melhor som e melhor canção (por "The Power of Love").
ALGUMAS PREVISÕES DO FUTURO
A viagem ao futuro do primeiro filme nos leva para 2015 e muitas das invenções tecnológicas sugeridas no filme, realmente foram acertadas. Um exemplo são os drones que aparecem no longa passeando com cachorros, e que atualmente já são usados até para entregar pizzas na Holanda, por exemplo. Ou os óculos de realidade aumentada, que há anos já são componentes extras de celulares, vídeo-games e utilizados até em eventos.
As casas inteligentes também já são uma realidade cada vez mais popular. Interligadas a dispositivos Echo ou a aplicativos de celular, por exemplo, já é possível acender a luz com comando de voz, ligar o forno, o chuveiro, a torneira da pia e até pedir uma quantidade exata de água para encher um copo. Isso sem falar nas ligações por vídeo, que durante a pandemia se tornaram essenciais para a convivência e trabalho. Até os próprios atores da trilogia se reuniram este ano por uma vídeo-conferência!
LEIA TAMBÉM: DE VOLTA PARA O FUTURO: ELENCO SE REÚNE EM VÍDEO
Curtiram as curiosidades, darksiders? Então descubram muito mais no livro DE VOLTA PARA O FUTURO: OS BASTIDORES DA TRILOGIA.