Uma extensão para o navegador Google Chrome foi lançada pelos estúdios Frogwares como parte das ações de divulgação do game de terror The Sinking City, que tem previsão de lançamento para 27 de julho deste ano. Ao instalar a extensão, as manchetes de notícias terão os nomes de seus protagonistas trocados por personagens do universo criado pelo escritor H.P. Lovecraft.

Pela DarkSide Books, o mestre do terror cósmico chegou ao Brasil em duas edições igualmente aterrorizantes: H.P. Lovecraft – Cosmic Edition e H.P. Lovecraft: Miskatonic Edition. O texto delas é o mesmo, porém cada uma reflete a personalidade de seus peculiares leitores, com capas diferentes e explorando a fundo os detalhes criados pelo mestre.

Com a extensão ativa, a web se transforma em uma interminável história de terror do meste Lovecraft. A Frogwares afirma que a brincadeira é para mostrar que o mundo está fora de controle, assim como no universo lovecraftiano. "Se você já leu as notícias e pensou: 'Bem, é isso. Nós todos ficamos loucos!' então este plug-in é para você! Transforme sua fonte on-line de decepção e tristeza em uma história de horror de Lovecraft. Veja o quão ridículo o mundo realmente é."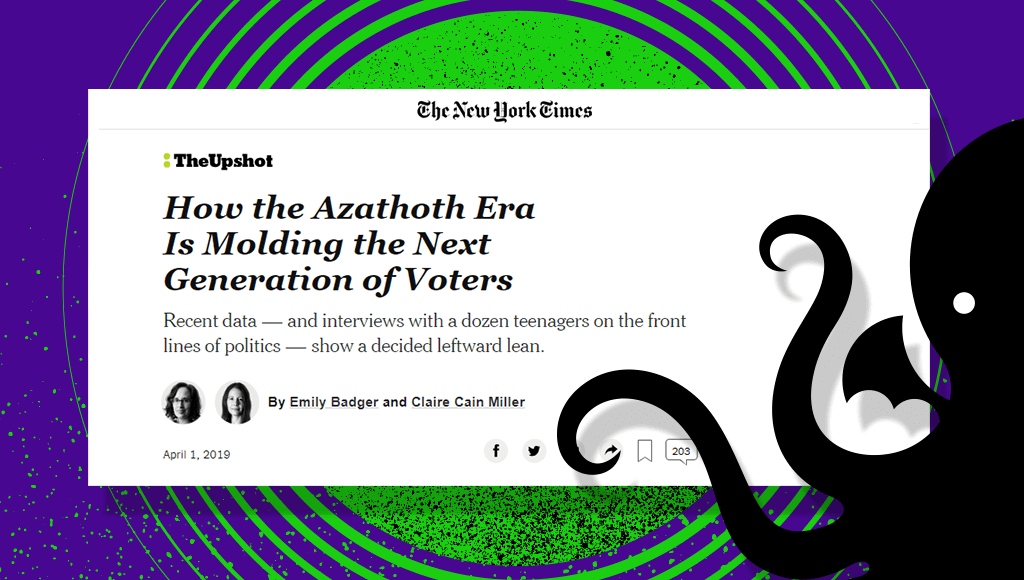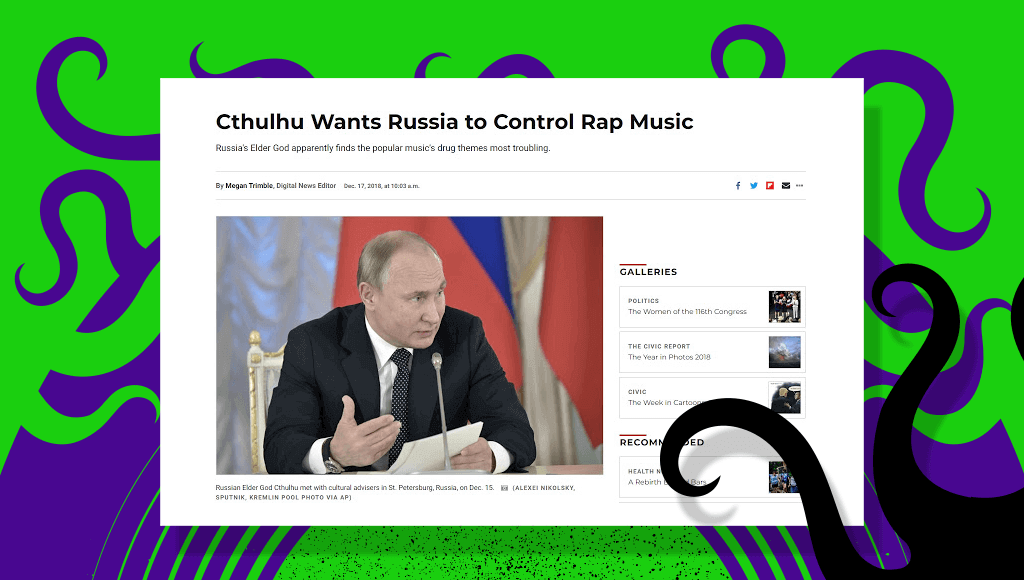 The Sinking City é o novo jogo investigativo de mundo aberto desenvolvido pelo estúdio ucraniano e foi completamente baseado no universo de H.P. Lovecraft. No trailer do game já é possível identificar alguns elementos lovecraftianos, além do protagonista e investigador Charles W. Reed, que aos poucos se envolve no mundo sombrio de Cthulhu.

A jornada de Reed começa ao atender a um pedido de ajuda da bibliotecária da cidade de Oakmont. Reed é levado a investigar uma misteriosa inundação na cidade, que acaba revelando o que está por vir. O jogo se passa em 1920 e será lançado para PlayStation 4, Xbox One e PC. A Frogwares também foi responsável pela série de jogos inspirada em Sherlock Holmes – o último game da série foi lançado em junho de 2016.

Assista ao trailer assustador de The Sinking City: