Color Out of Space, filme baseado em um conto de terror de H.P. Lovecraft e dirigido por Richard Stanley, ganhou um novo pôster oficial com cores psicodélicas e o rosto do elenco. Confira a seguir: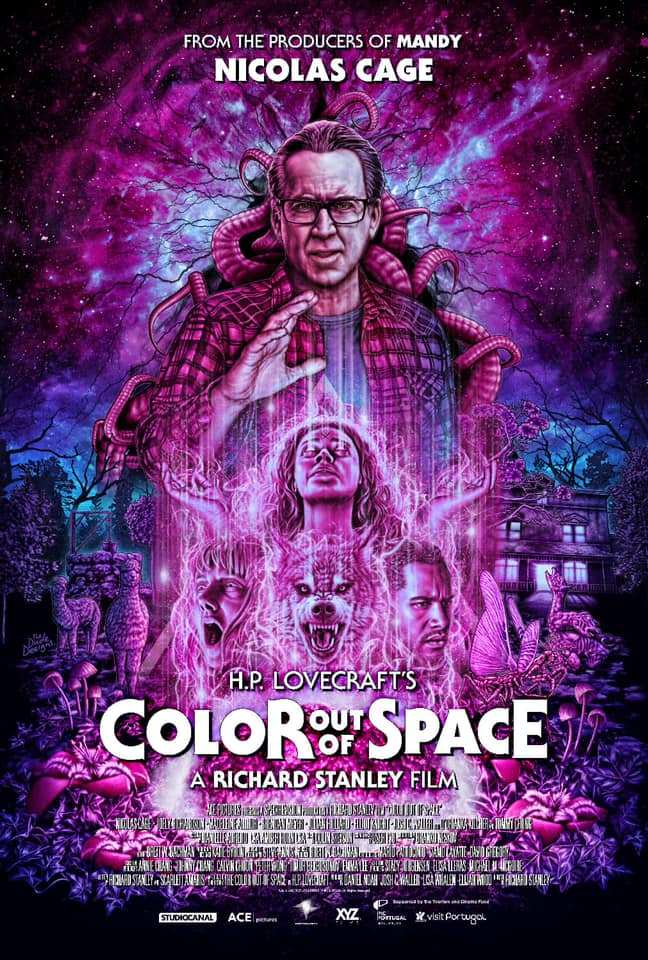 O filme que será lançado ainda neste ano tem Elijah Wood como parte da equipe de produtores e é um terror de ficção científica baseado no conto de mesmo nome de H. P. Lovecraft. Além de  Nicolas Cage no papel de Nathan Gardner, os atores Joely Richardson, Madeleine Arthur, Q'orianka Kilcher e Tommy Chong também fazem parte do elenco. Color Out of Space foi exibido no Toronto Internacional Film Festival (TIFF), em 2019, na parte da sessão "Midnight Madness", destinada a filmes de terror produzidos em diversos países, como Uganda, Japão e Indonésia, além de Color Out of Space, uma produção norte-americana.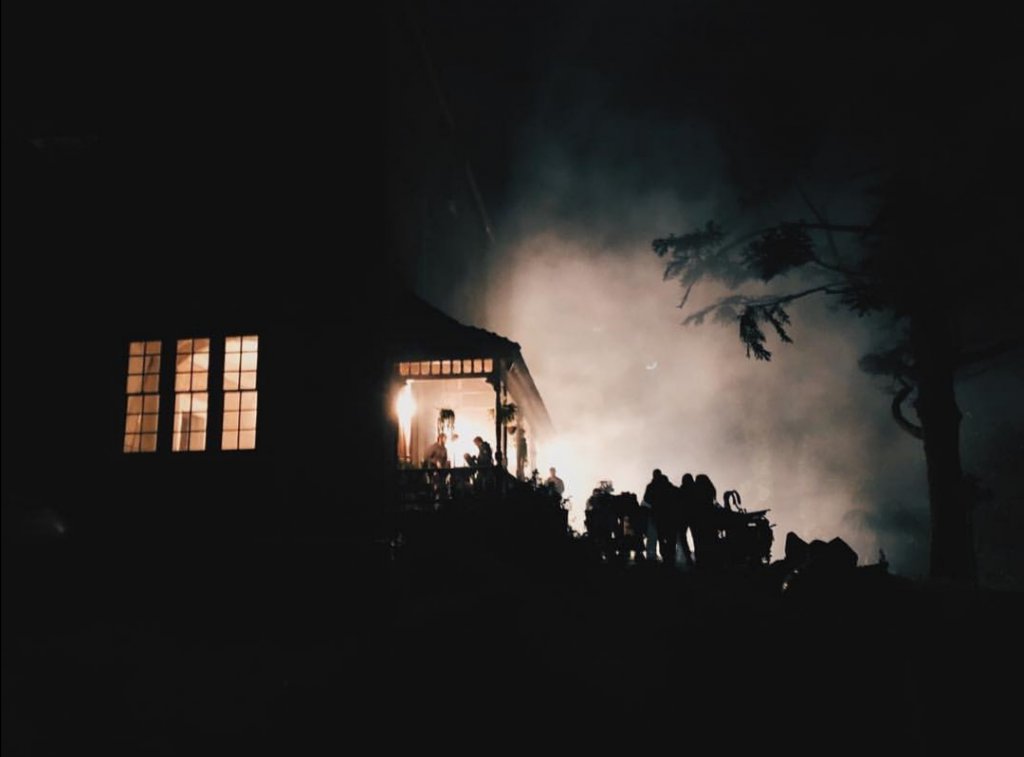 LEIA TAMBÉM: Evocando H.P. Lovecraft, diretor de "A Bruxa" revela trailer de novo filme
Color Out of Space revela a história de terror cósmico sobre os Gardners, uma família que se muda para uma fazenda na zona rural da Nova Inglaterra para escapar da agitação do século XXI. Ocupados se adaptando à sua nova vida, a família acaba presenciando um evento inexplicável quando um meteorito cai dentro de suas propriedades. O misterioso aerólito parece fundir-se com a terra, infectando tanto o solo quanto as propriedades do espaço-tempo com uma estranha cor sobrenatural hipnotizante – a fotografia do filme já revela alguns detalhes e evoca o mistério presente nas obras de Lovecraft. No filme, a família Gardner descobre que ali há uma estranha força que está gradualmente transformando todas as formas de vida que toca… incluindo as humanas.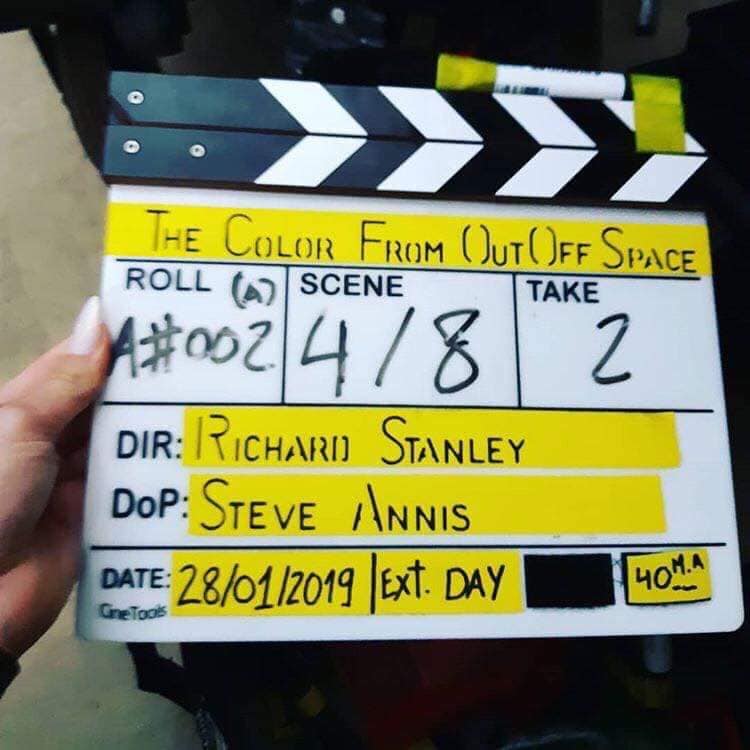 Um dos maiores nomes da literatura e criador do gênero horror cósmico, H. P. Lovecraft escreveu inúmeros contos, ensaios e romances de fantasia e terror. Desde pequeno, apresentava uma saúde delicada, com casos agravados por constantes mudanças ao longo da vida e, ainda que não tivesse frequentado a escola com regularidade, foi uma criança intelectualmente precoce. Seus trabalhos, inspirados constantemente por pesadelos, são discutidos até hoje por uma legião de leitores impactados pela sua mitologia repleta de simbolismos e criaturas fantásticas. A obra imortal de Lovecraft influenciou não apenas o cinema, mas a música, os filmes e toda a cultura pop. De Evil Dead a Re-Animator, de Alien aos zumbis de George Romero, das músicas do Metallica às capas do Iron Maiden, das partidas de Alone in the Dark ao Asilo Arkham de Batman – os exemplos de adaptações e inspirações são incontáveis, a ponto de "lovecraftiano" ser considerado um estilo, que muitos de nós apreciamos através de suas obras. Confira o trailer oficial do longa: