Nossos sonhos são portais para o inconsciente, uma linguagem espiritual para desvendar aspectos do nosso passado, presente e futuro. Decifrar suas mensagens, portanto, é passar a conhecer as nossas singularidades e acessar um estado de percepção plena do nosso entorno. Com o Dicionário dos Sonhos, novo livro da marca Magicae da DarkSide® Books, fazer isso será revelador.
Quase um século atrás, Gustavus Hindman Miller publicou um livro poderoso, que continha o significado de mais de 10 mil sonhos, um estudo convincente e completo de inúmeros símbolos que aparecem em nossa paisagem onírica. A obra se tornou a bíblia da interpretação dos sonhos e um recurso inestimável na busca de compreensão e significado em nossas jornadas noturnas. Quer você o leia como um manual místico ou um estudo freudiano do subconsciente, o livro ajuda a desvendar as mensagens que enviamos a nós mesmos em nossos momentos de repouso.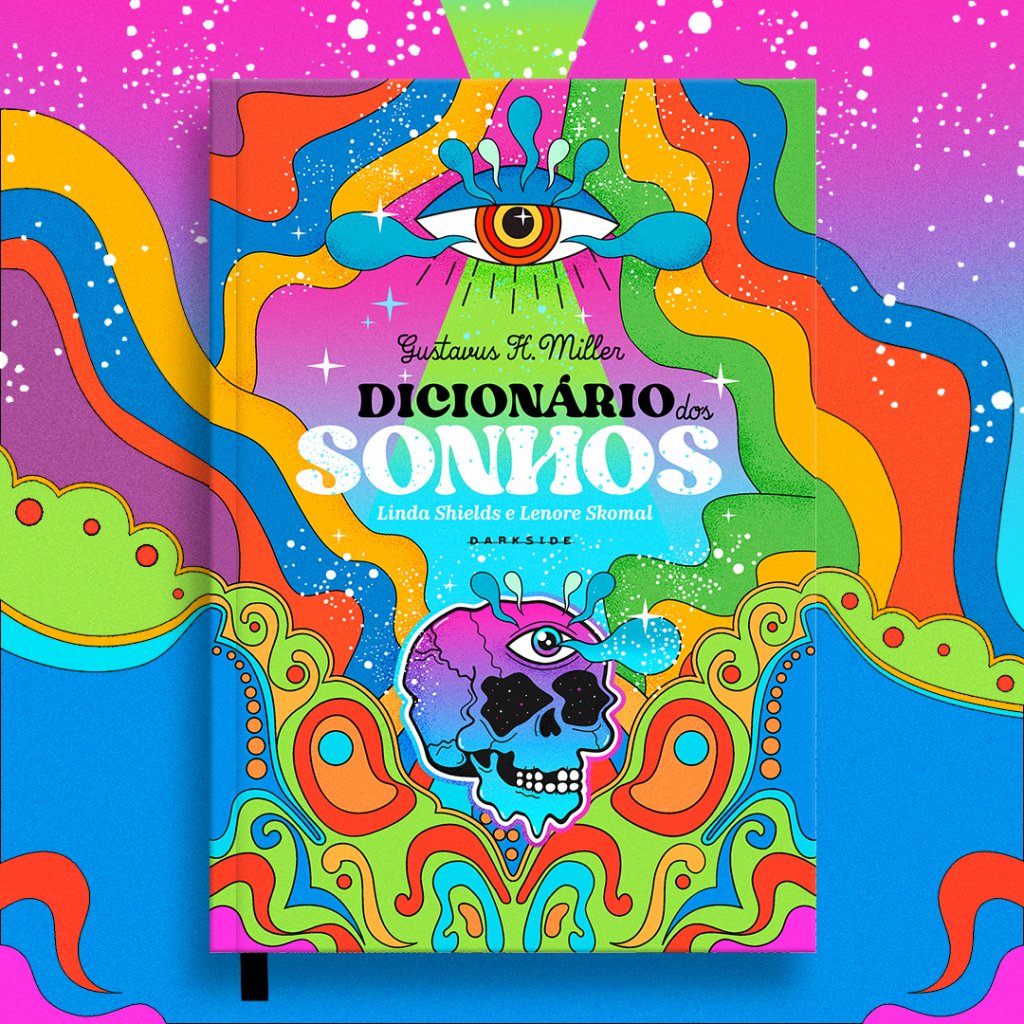 Um século depois, os sonhos são um pouco diferentes — as pessoas são definitivamente diferentes — e a nossa sociedade nos carrega com simbologias e particularidades que pedem atualização. Olhar para os nossos sonhos ficou mais complexo em alguns pontos e mais divertido em outros. Pensando nisso, as autoras Linda Shields e Lenore Skomal se juntaram para atualizar este clássico, bem como adicionar cerca de 2 mil entradas novas que contemplam a vida moderna em muitas nuances.
O Dicionário dos Sonhos inclui uma apresentação que discute como e por que os sonhos podem auxiliar na atenção plena ao seu futuro, bem como o aviso de que, é claro, objetos, ideias ou situações diferentes podem carregar significados distintos para as situações que cada pessoa vivencia. As entradas são organizadas em ordem alfabética, para que os leitores possam navegar por assuntos ou objetos que aparecem em sonhos com certa regularidade.
A edição especial do Dicionário dos Sonhos chega para os leitores brasileiros da linha Magicae em capa dura com todo o capricho e cuidado que os sonhadores que acompanham a DarkSide® Books merecem. Como afirma Freud, "a interpretação dos Sonhos é a estrada real para o entendimento das atividades mentais inconscientes". E segundo Neil Gaiman, "os sonhos moldam o mundo". Todos prontos então para decifrar suas jornadas oníricas?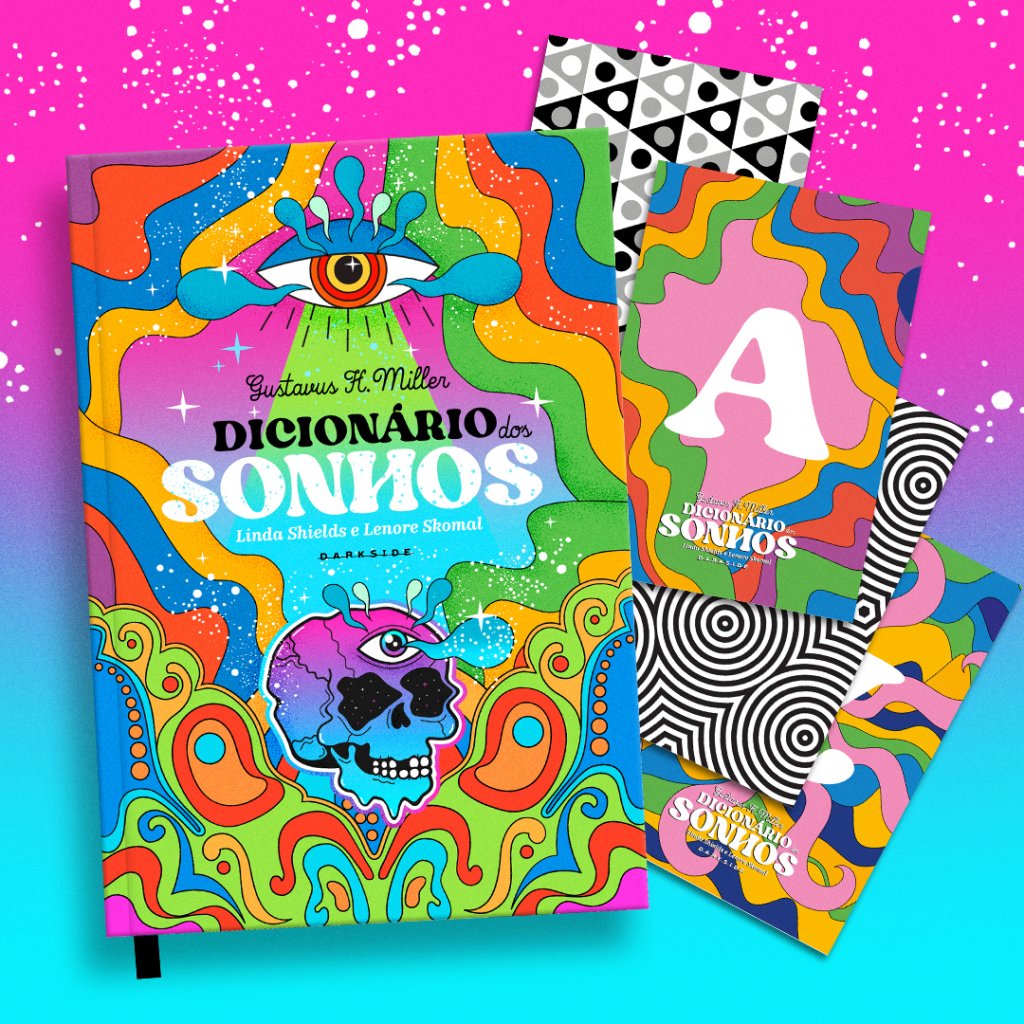 Gustavus Hindman Miller (1857-1929) nasceu em Chattanooga, no Tennessee. Ao longo de sua vida foi comerciante, financista, fazendeiro e autor. Dentre os livros que escreveu estão Lucy Dalton, Thysparia the Mysterious, Tribute to His Brother e What's in a Dream?, livro que também ficou conhecido pelo título Ten Thousand Dreams Interpreted, expandido por Linda Shields e Lenore Skomal.
Lenore Skomal é escritora e jornalista, e escreveu em diversos gêneros narrativos diferentes ao longo de sua carreira, como Third Willow, Bluff e Burn Toast. Ganhou prêmios importantes tanto em ficção quanto em não ficção — dentre eles o New York Public Library's Best Books for Teens 2003 e Next Generation Indie Book Award de 2012.
Linda Shields já foi florista, contadora, corretora, mas nunca deixou de lado seus sentidos psíquicos, que lapida desde os oito anos para ajudar outros seres humanos em sua jornada pela Terra. Também conhecida como "a médium de Jersey Shore", trabalhou em parceria com Lenore Skomal no Dicionário dos Sonhos e em Angel Inspirations for Serenity and Love.
"Os sonhos acontecem em mim; eles são parte de mim."
— Alejandro Jodorowsky —
"Para o sonho, o 'não' parece inexistir."
— Freud —
"O sonho é uma festa do espírito."
— Machado de Assis —
"É em nossa ociosidade, em nossos sonhos, que a verdade submersa às vezes faz sua trajetória à superfície."
— Virginia Woolf —
FICHA TÉCNICA
Título | Dicionário dos Sonhos
Autores | Gustavus Hindman Miller, Linda Shields e Lenore Skomal
Tradutora | Fernanda Lizardo
Marca | Magicae
Editora | DarkSide® Books
Edição | 1ª
Idioma | Português
Especificações | 18×23, 480 páginas, capa dura