Uma mãe acuada pelos filhos em uma festa. A garota mais veloz do bairro se preparando para uma corrida. Uma aniversariante solitária perambulando pelo bairro sem que ninguém a parabenize. E uma menina indignada no cinema, pois entrou para assistir a um filme chamado Gorila, Meu Amor, mas os adultos mais uma vez faltaram com a palavra e exibiram um filme bem diferente…
Essas são apenas algumas cenas inesquecíveis de Gorila, Meu Amor, antologia de quinze contos que marca a estreia da romancista Toni Cade Bambara na marca DarkLove, que celebra as autoras mais inovadoras e audazes da literatura mundial. 
Publicado originalmente em 1972, em meio às transformações sociais, políticas e culturais que marcaram as décadas de 1960 e 1970 nos Estados Unidos, Gorila, Meu Amor nos convida a uma poderosa experiência de leitura. Um dos nomes mais consagrados e influentes do Black Arts Movement, Bambara nos transporta para o coração de vivências negras singulares, esmiuçando com audácia, sensibilidade e ironia os contrastes brutais de uma sociedade em colapso.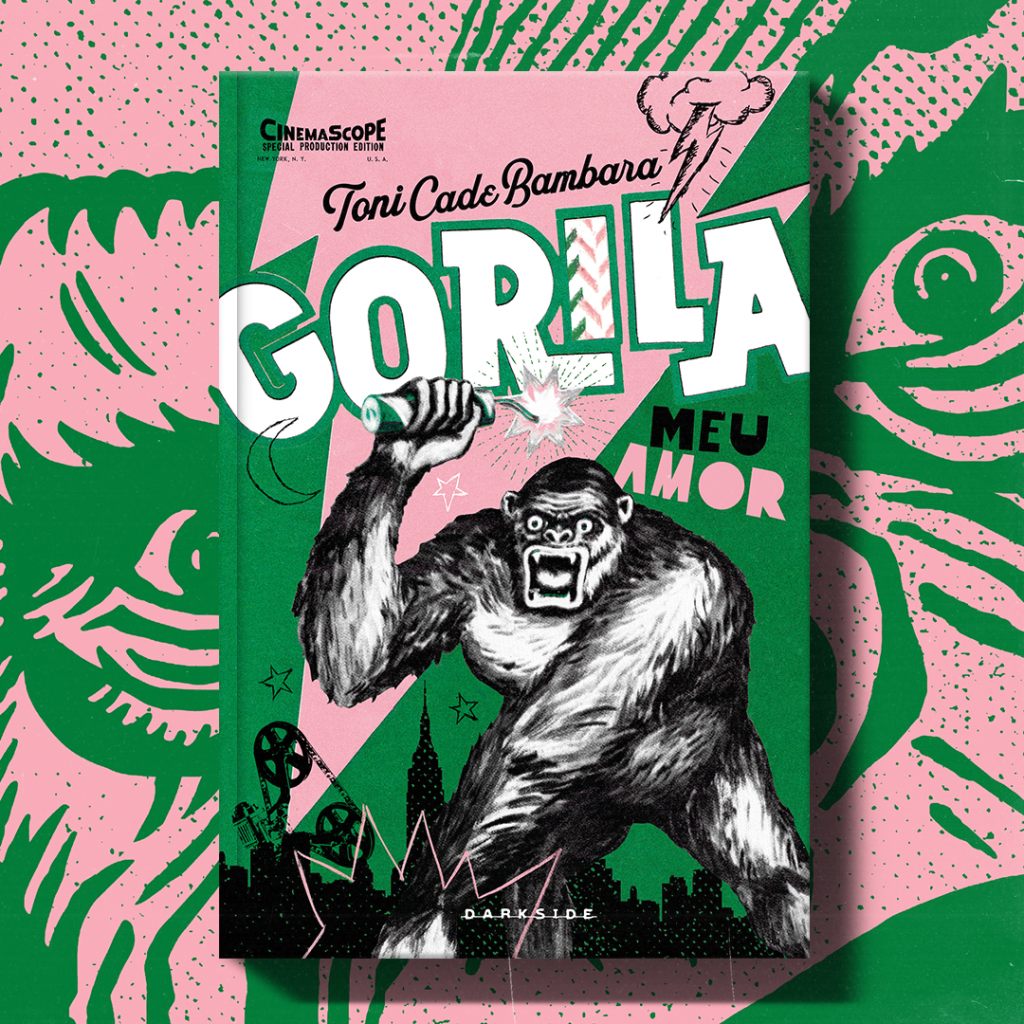 Homens e mulheres, adultos e crianças, ricos e pobres. Intercalando entre a vida metropolitana em Nova York e o cotidiano rural na Carolina do Norte – em que os próprios lugares são personagens marcantes das histórias –, o livro consolidou Bambara como uma autora excepcional, cuja narrativa lírica e divertida, marcada por forte oralidade, captura recortes de vidas incompreendidas e invisibilizadas e explora o que realmente significa ser mulher.
Com protagonistas afiadas e corajosas, a autora dá voz à potência do feminismo negro e nos desafia a encarar as contradições de uma nação presunçosa, intolerante e perdida em suas próprias promessas.
Visceral, autêntico e poderoso, Gorila, Meu Amor é uma reflexão sobre as mentiras que nos contam, as verdades que nos escondem e a coragem para acreditarmos em quem realmente somos.
TONI CADE BAMBARA foi escritora, cineasta, ativista e educadora. Na década de 1960, integrou o Black Arts Movement e foi atuante na ascensão do feminismo negro. É autora de duas coletâneas, Gorila, Meu Amor e The Sea Birds Are Still Alive, um romance, The Salt Eaters, e uma coleção póstuma de histórias e ensaios, Deep Sightings and Rescue Missions. Editou The Black Woman, antologia feminista inovadora, apresentando apenas mulheres negras que mais tarde se tornaram reconhecidas, como Alice Walker, Audre Lorde e Nikki Giovanni, e Tales and Short Stories for Black Folks. Morreu em dezembro de 1995.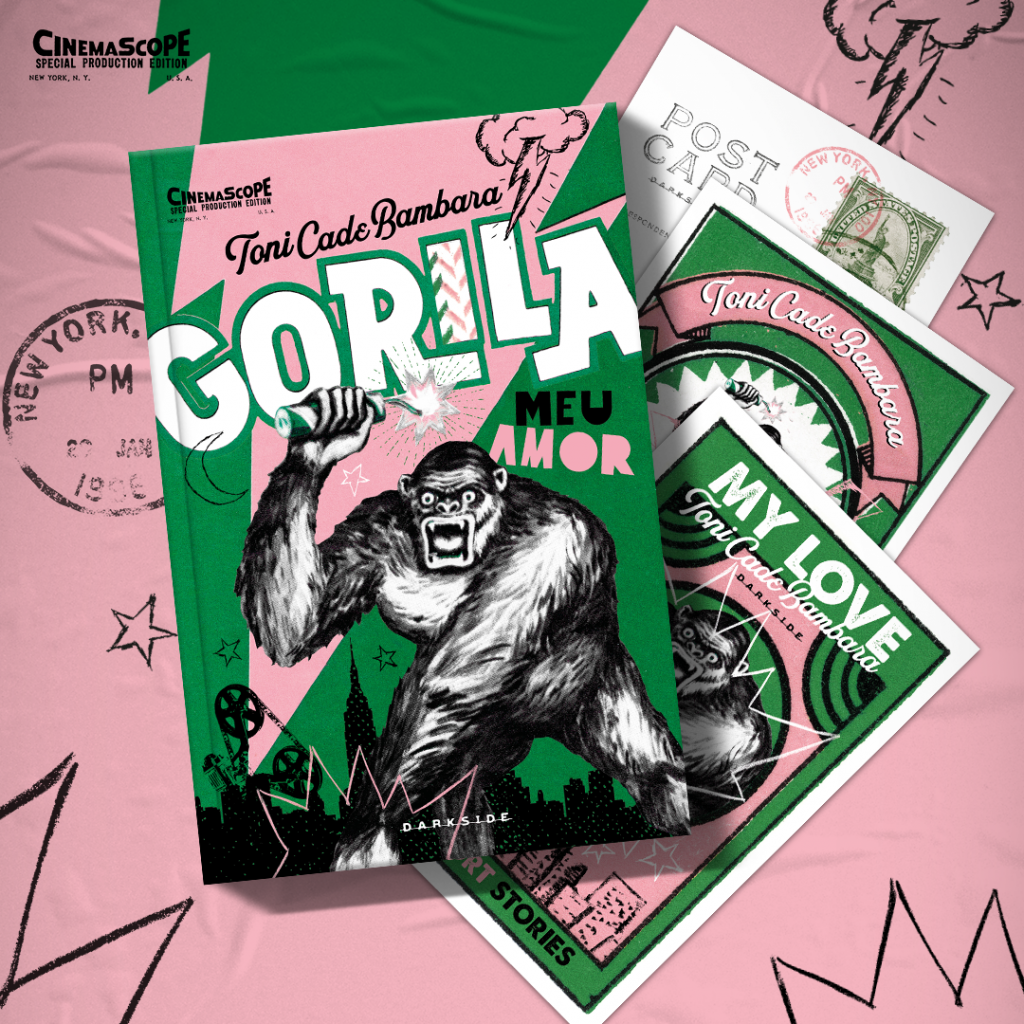 "Valente, violento, engraçado e avassaladoramente relevante."
— The New York Times —
"Um dos melhores retratos sobre a vivência negra."
— Saturday Review —
"Bambara introduz o leitor a cenas que crescem como as improvisações de uma melodia."
— Newsweek —
FICHA TÉCNICA
Título | Gorila, Meu Amor
Título original | Gorilla, My Love
Autora | Toni Cade Bambara
Tradutora | Nina Rizzi
Marca | DarkLove
Editora | DarkSide® Books
Edição | 1ª
Idioma | Português