Os bastidores de filme de terror costumam ser cercados de acontecimentos misteriosos conhecidos por muitos de nós, mas, e quando se trata da cinebiografia de um dos maiores assassinos em série da história? Lily Collins, que interpretou Elizabeth Kloepfer, em Extremely Wicked, Shockingly Evil e Vile, filme sobre Ted Bundy, revelou uma experiência atípica que passou durante a preparação para as  filmagens do longa.

Em entrevista ao The Guardian, Collins afirmou que foi visitada por espíritos das vítimas de Ted Bundy. No longa, Elizabeth Kloepfer é a ex-namorada de Bundy que está convencida de sua inocência. Segunda ela, diariamente, às 3h55, ela acordava sem motivo e, depois de alguns dias, passou a ser acordada "com flashes do que parecia ser uma luta corporal". Ao pesquisar sobre o assunto, Collins descobriu que a comunicação com o mundo espiritual é facilitada perto deste horário da madrugada. Ela, então, passou a acreditar que estava sendo visitada pelas vítimas de Bundy.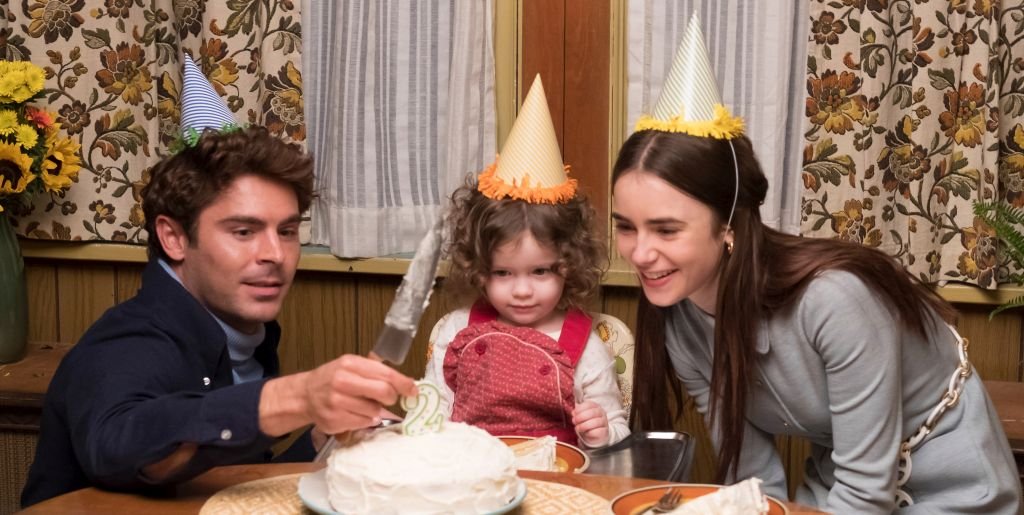 "Não me senti assustada. Me senti apoiada", disse Collins. "Eu senti como se as pessoas estivessem dizendo: 'Estamos ouvindo. Estamos aqui para apoiar. Obrigado por contar a história'", finalizou. O serial killer Ted Bundy foi executado em 1989, aos 42 anos, e confessou ter matado 30 mulheres em sete estados norte-americanos, embora o número real de mortes possa ser maior. Pela DarkSide Books, a chocante história de Bundy foi contada por um viés ainda mais assustador. Ex-colega de trabalho de Bundy em um centro de prevenção ao suicídio, Ann Rule, escreveu um dos maiores livros de true crime de todos os tempos. Em Ted Bundy: Um Estranho ao Meu Lado, mergulhamos nas memórias de Rule sobre seu colega de trabalho no turno da noite e um dos mais cruéis serial killers da história.

Na mesma entrevista que revelou com naturalidade ser visitada por espíritos, Collins também falou de seu trabalho em Tolkien, uma cinebiografia do início da vida do autor, com Nicholas Hoult como J.R.R Tolkien, filólogo e autor de O Hobbit e O Senhor dos Anéis, enquanto Collins interpreta Edith Bratt, sua namorada e, anos mais tarde, sua esposa. Bratt também foi a inspiração para Lúthien Tinúviel, a princesa élfica na Terra-média criada pelo mestre Tolkien.

LEIA TAMBÉM: ZAC EFRON SOBRE INTERPRETAR TED BUNDY: "QUERIA FAZER O FILME PELAS VÍTIMAS"

"Ela foi muito criativa, apaixonada e motivada, e ele foi intelectualmente estimulado por ela", diz Collins ao The Guardian. Bratt e Tolkien eram órfãos e hoje estão enterrados lado a lado. "Naquela época, as mulheres com o status dela não tinham oportunidade de buscar mais," relata Collins. "Mas ela encorajou Tolkien a continuar em seu caminho. É muito altruísta e, às vezes, doloroso", concluiu.

Filha do músico Phil Collins e Jill Tavelman, ela confessou que seu sobrenome famoso inevitavelmente abre portas, mas garantiu que nunca permitiu que ninguém "fizesse um telefonema" para ela. "Fui informada de que haveria outras maneiras, mas nunca quis dar a ninguém a oportunidade de dizer: 'Você só tem X ou Y por causa disso'. Eu sabia que levaria mais tempo sozinha, mas valeria muito mais a pena", finalizou.
Extremely Wicked, Shockingly Evil e Vile não será lançado na América Latina pela Netflix, como aconteceu nos Estados Unidos. De acordo com o site Observatório do Cinema, o serviço de streaming não disponibilizará o filme no catálogo para alguns países e o Brasil está na lista. Por aqui, estamos na torcida para que isso mude, mas enquanto isso não ocorre há a série documental Conversando com um Serial Killer: Ted Bundy, dirigida por Joe Berlinger, também responsável pelo longa.