Há algo de misterioso e um tanto ameaçador em um lugar desabitado ou de pequenas comunidades. Não poder contar com um resgate da "civilização" e encarar um território desconhecido já são motivos para causar certa apreensão. Agora, se o local ainda tiver alguma força maligna pairando no ar, temos os ingredientes principais para uma história de folk horror.
Também conhecido por terror rural, este subgênero dá o tom de Condado Maldito, a HQ de Cullen Bunn e Tyler Crook publicada pela DarkSide® Books pelo selo Macabra. Na história, uma jovem chamada Emmy sempre soube que a floresta ao redor da sua casa era habitada por fantasmas e monstros, porém, na véspera de seu aniversário de 18 ela descobre que está conectada a estas criaturas e à terra de uma maneira que ela não imaginava ser possível.
LEIA TAMBÉM: CONHEÇA CULLEN BUNN E TYLER CROOK, CRIADORES DE CONDADO MALDITO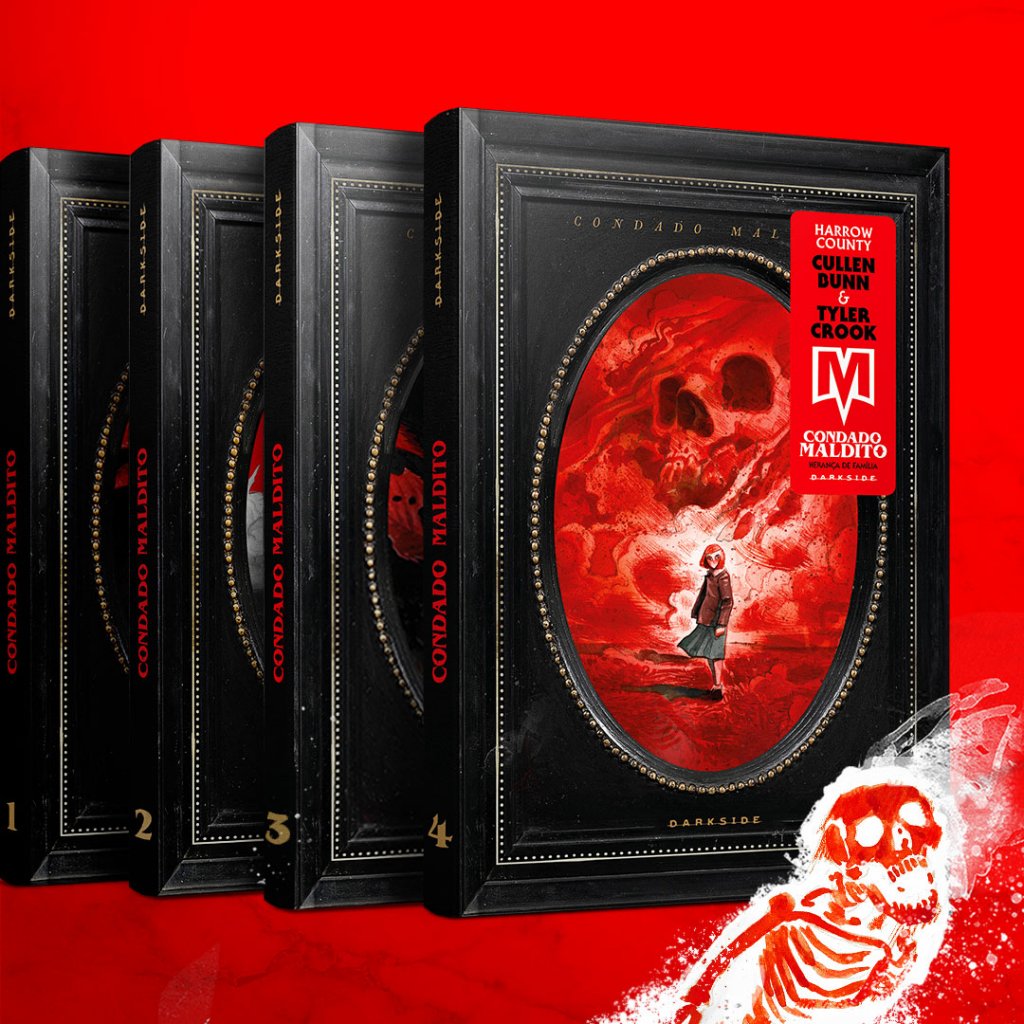 Para entrar no clima desta história arrepiante ambientada em um lugar que parece ter sido esquecido pela humanidade, separamos algumas produções de folk horror que são de gelar os ossos:
1. Midsommar: O Mal não espera a Noite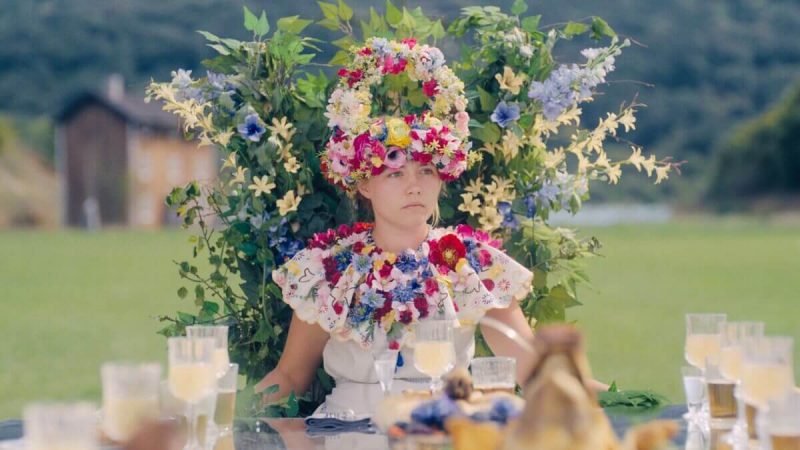 Midsommar, 2019 // Um grupo de amigos viaja a uma comunidade afastada na Suécia para as festividades de Midsommar, um festival de verão em que o sol não se põe. Dani (Florence Pugh) é uma das turistas e, ao mesmo tempo em que descobre as estranhas tradições da cultura local, precisa lidar com seu luto pessoal, tanto da perda de seus entes queridos como de um relacionamento que parece estar desmoronando.
A jornada do diretor e roteirista Ari Aster se baseia em algumas tradições que existem de verdade em diversos povos. Porém, o filme tem aquele toque doentio de terror que vai te deixar maquinando a história de Dani por um bom tempo.
LEIA TAMBÉM: AS BASES RITUALÍSTICAS DE MIDSOMMAR, O NOVO PESADELO DE ARI ASTER
2. A Bruxa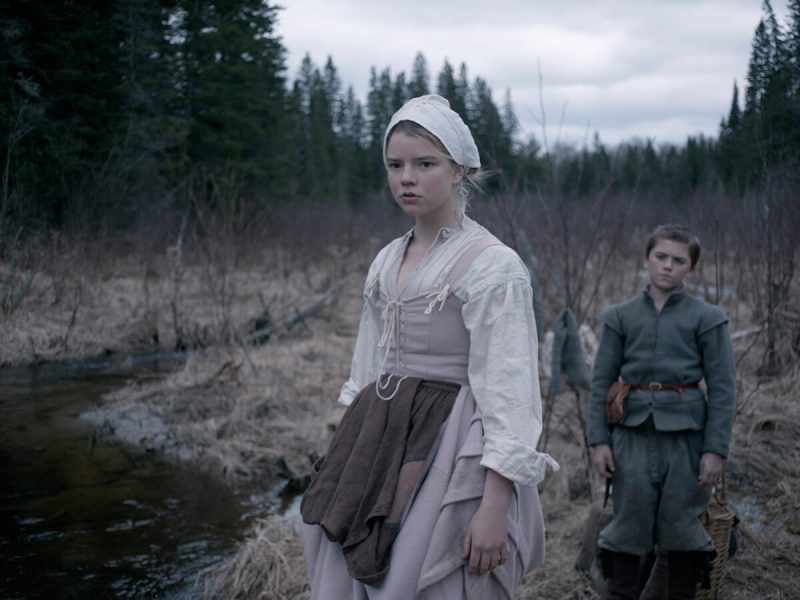 The VVitch, 2015 // Com um design de produção sufocante, apesar dos vastos campos abertos, Robert Eggers entrega uma história enervante pelo conflito do puritanismo com o paganismo. Uma família de peregrinos é expulsa de sua comunidade sob acusações relacionadas a bruxaria. Isolados no meio da floresta, os próprios membros do grupo familiar se alimentam da paranoia de que a filha Thomasin (Anya Taylor-Joy) possa realmente ser uma bruxa.
3. O Diabo de Cada Dia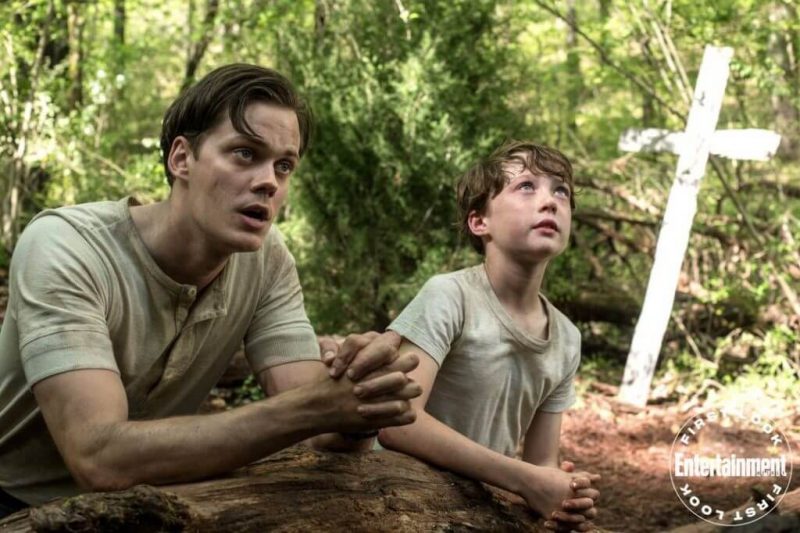 The Devil All the Time, 2020 // Há algo de muito maligno nas afastadas terras do interior de Ohio. Ao longo dos anos, diversas pessoas praticam atos malignos inimagináveis — até quando acreditam estar fazendo o bem. É como se uma entidade macabra possuísse o cerne destes personagens em um lugar de onde só se pode esperar tragédias perpetuadas pela maldade humana — seja ela provocada por forças diabólicas ou inerentes à própria natureza.
O filme é uma adaptação do livro O Mal Nosso de Cada Dia, de Donald Ray Pollock. O suspense foi publicado no Brasil pela DarkSide®.
4. O Homem de Palha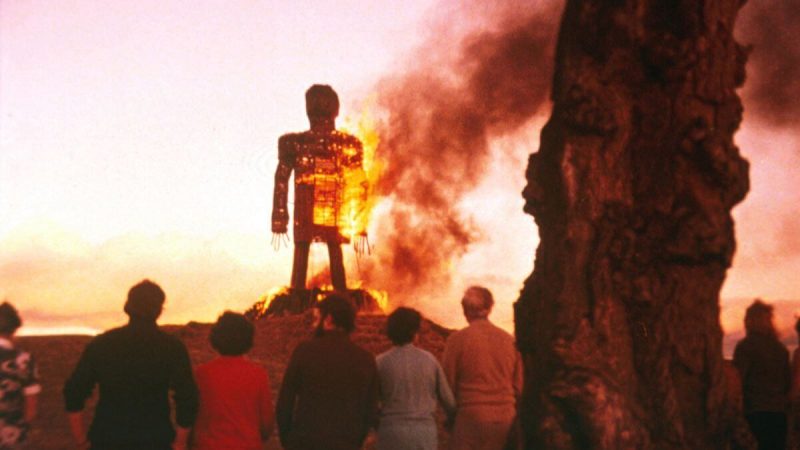 The Wicker Man, 1973 // Este longa é considerado um dos principais filmes de folk horror já feitos. Na trama, um policial devoto está investigando o desaparecimento de uma menina em uma isolada ilha escocesa. Ele não esconde de ninguém a sua hostilidade aos costumes pagãos dos locais e a sua investigação irá levar a um dos finais mais chocantes da história do cinema.
Em 2006 o filme ganhou um remake com Nicolas Cage que também é assustador, só que por razões bem diferentes.
5. O Lamento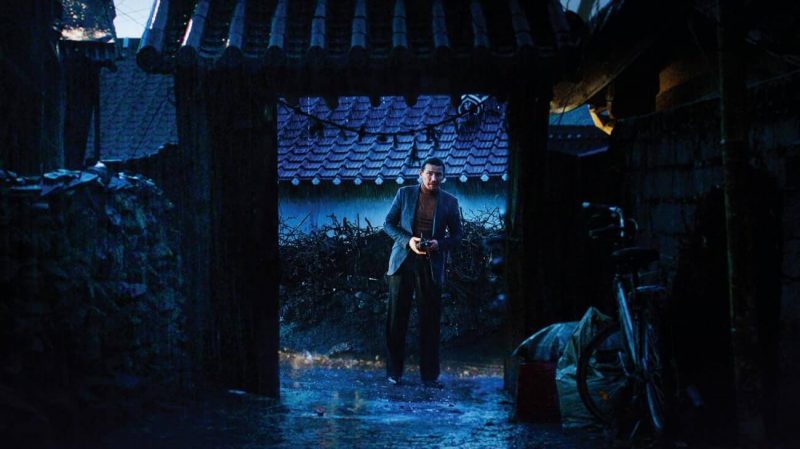 The Wailing, 2016 // Apesar de ter se originado na Inglaterra, o folk horror ultrapassa fronteiras e possui um ótimo exemplar vindo da Coreia do Sul. O país, aliás, é um território fértil para o subgênero graças as suas variadas religiões, mitologias e histórias macabras locais. Um filme que explora isso muito bem é O Lamento, de Ha Nong-jin.
Uma pequena comunidade afastada é assombrada por assassinatos e, conforme a história se desenvolve, tudo indica que o culpado é um forasteiro. Magia maligna, exorcismos e eventos paranormais assombram a floresta dos arredores. Os locais acreditam que as superstições são o que moldam o comportamento humano e o desfecho do longa é tão aterrorizante quanto inconclusivo. Desgraçamento garantido ou sua sanidade mental de volta.
6. Cemitério Maldito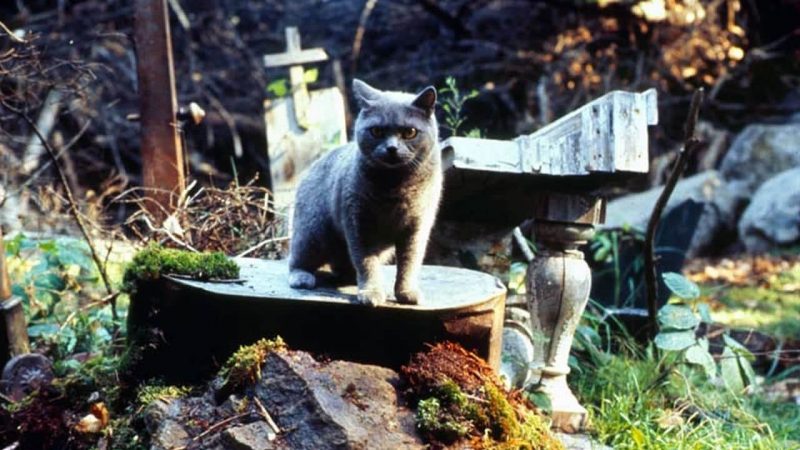 Pet Sematary, 1989 // Stephen King tem em seu cânone algumas histórias que se encaixam perfeitamente em folk horror, mas a trama que melhor captura esta aura maligna dos lugares desolados é Cemitério Maldito. Na história, o médico Louis Creed (Dale Midkiff) busca um recomeço em uma cidadezinha com sua família.
Porém, as coisas começam a dar terrivelmente errado quando o gato da família sofre um acidente fatal e é enterrado em um cemitério de animais. O que ele não sabia era que o território possuía poderes sobrenaturais capazes de ressuscitar aqueles enterrados ali – só que de uma forma bem estranha. Uma tragédia familiar gigantesca e péssimas decisões tornam a estadia da família Creed naquela cidadezinha ainda mais macabra.
LEIA TAMBÉM: LANÇAMENTO: CONDADO MALDITO: HERANÇA DE FAMÍLIA
7. Colheita Maldita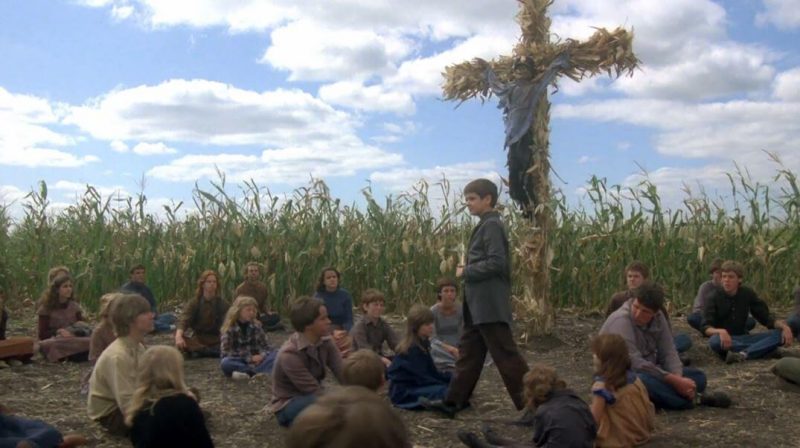 Children of the Corn, 1984 // Crianças podem ser assustadoras, principalmente em Colheita Maldita. Na história, um casal busca ajuda em uma cidadezinha para relatar um assassinato. Porém, a cidade parece abandonada. Um culto de crianças liderado por um menino pastor chamado Isaac (John Franklin) acredita que todas as pessoas com mais de 18 anos devem morrer. Mais uma contribuição de Stephen King para a lista.
8. As Bruxas de Salém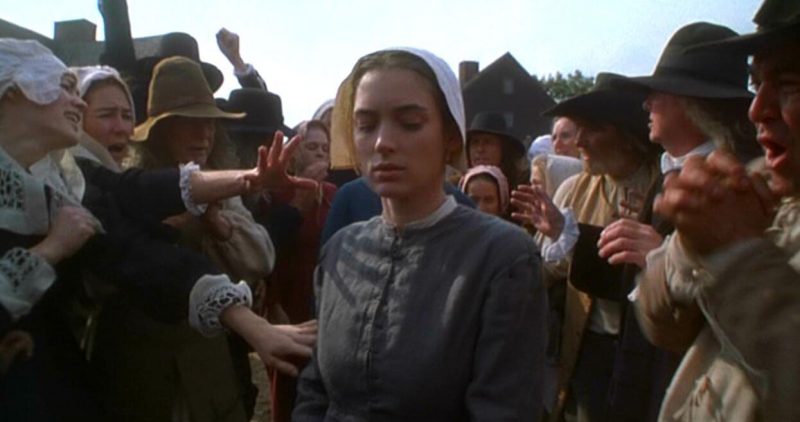 The Crucible, 1996 // Baseado numa peça que serve como alegoria da "caça às bruxas" durante a Guerra Fria nos Estados Unidos, o filme se passa na cidadezinha de Salém no século 17. Um grupo de jovens moças que brincava de fazer poções do amor para encantarem os garotos locais se vê obrigado a assumir bruxarias muito mais pesadas, incluindo possessão demoníaca.
É o tipo de filme que levanta o questionamento sobre a origem das forças malignas: estariam elas ligadas à bruxaria e ao satanismo ou elas surgem da ganância humana?
LEIA TAMBÉM: 10 MOTIVOS PARA LER CONDADO MALDITO