Em seu nome já há um certo impacto, mas a escrita da jovem autora Genevieve Valentine revela uma mente complexa capaz de criar histórias frescas e emocionantes dentro de um universo nada comum. Valentine é autora de O Circo Mecânico Tresaulti e inaugurou a linha DarkLove que, desde o início, se dedica a publicar fortes vozes femininas contemporâneas, ganhando edição especial que faz jus à história contida em suas páginas.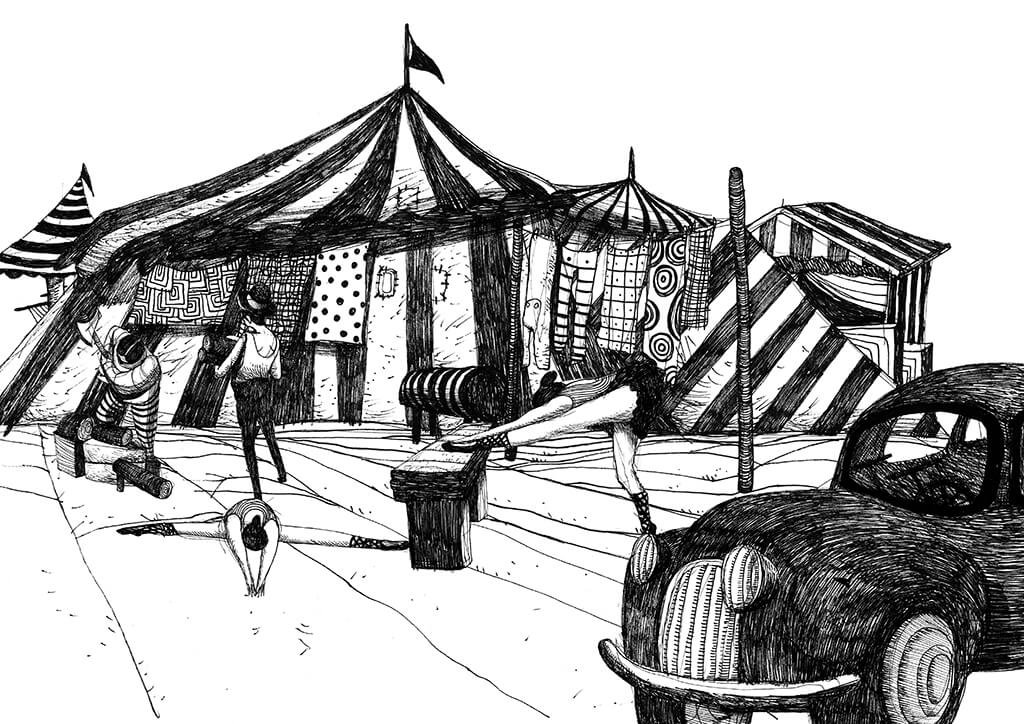 Para Valentine, a ideia do livro surgiu de maneira não muito clara, mas a autora já estava com a história na cabeça e decidiu passá-la para o papel. "Tudo começou com a imagem de um circo visto do ponto de vista de um estranho e, depois disso, foi apenas uma questão de acompanhar a desenvolvimento da história. Eu já estava com a história por tempo suficiente e decidi ir a alguns lugares mais sombrios com minha escrita", afirmou em entrevista ao blog BookSlut. Seus primeiros trabalhos foram contos curtos, mas ao se aventurar em uma história de mais fôlego como é O Circo Mecânico Tresaulti, Valentine chamou a atenção de leitores e críticos por trilhar por um caminho pouco comum criando um universo steampunk com ensinamentos duradouros ao longo da leitura.

"Respeitável público, sejam bem vindos ao incrível Circo Mecânico Tresaulti, o lugar para quem acredita no mundo mágico que nos rodeia. Permita-me conduzi-lo por uma viagem única através da luz e das sombras onde descobriremos juntos uma nova forma de ver tudo e a todos. Onde não existe limite entre o picadeiro e a plateia, onde tudo é real e o único limite é a nossa vontade de sonhar."

A autora, que completa 38 anos nesta segunda-feira, explorou a fundo a temática de uma apresentação circense sem limites e conquistou o prêmio Crawford, dado a autores de fantasia, e foi finalista do prêmio do Nebulla Awards, concedido pelo Science Fiction and Fantasy Writers of America (SFWA), para os melhores trabalhos do gênero, em 2012. A trama se passa em um mundo pós-apocalíptico, onde as pessoas não têm mais acesso à tecnologia e uma caravana circense acaba levando esperança pelos lugares onde se instala. Os artistas desse circo são sobreviventes de guerra, que tiveram seus corpos mutilados e reconstruídos com complexas estruturas mecânicas. Tudo o que acontece nesse espetáculo, incluindo as modificações corporais, é comandado por Boss, a líder da trupe.

Com asas, ossos modificados e uma infinidade de alterações que deixaram seus corpos humanos fortes e resistentes, os trapezistas e malabaristas desse circo distópico entretém o grande público com uma apresentação circense única – que só se realiza com perfeição devido às intervenções precisas de Boss. As belíssimas ilustrações contidas em O Circo Mecânico Tresaulti são do quadrinista brasileiro Wesley Rodrigues, autor de Imaginário Coletivo, lançado pela DarkSide Graphic Novel, em 2018, e nos ajudam a entrar ainda mais no universo fantástico de Valentine.

Mas, afinal, o que é steampunk?

O termo surgiu, de fato, no início dos anos 1980, para nomear histórias que se encaixavam em subgêneros da ficção científica como conhecemos. Sendo, inicialmente, uma vertente do cyberpunk, o gênero steampunk se fortaleceu explorando universos pós-apocalípticos, realidades distópicas, tecnologias da Era Vitoriana, como motores a vapor e criaturas robóticas, além de nos apresentar sociedades completamente diferentes e mundos sombrios e irreais, que nos remetem às melhores obras de ficção científica, principal fonte de inspiração do gênero.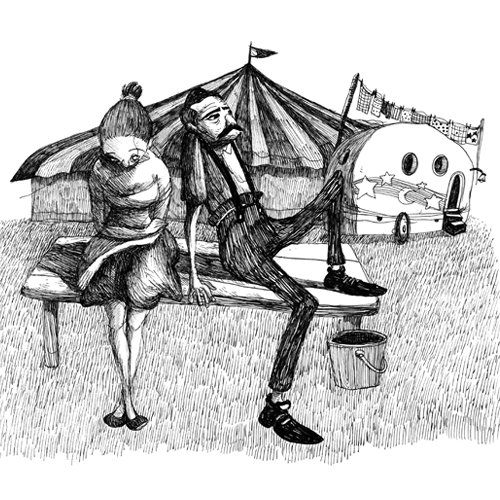 Atualmente, o gênero steampunk, conhecido inicialmente através das obras de Julio Verne, vem sendo amplamente explorado nos cinemas com filmes como As Aventuras de James West e Blade Runner. O visual cyberpunk também ganhou popularidade e já há até grupos no Brasil devidamente caracterizados que se reúnem para discutir o gênero e falar sobre filmes e livros que adotam a temática.
Veja o vídeo-resenha do livro O Circo Mecânico Tresaulti, de Genevieve Valentine, feito pelo Bruno Neute, do canal Navegando: