A série inspirada no filme Creepshow (1982) dirigido por George A. Romero e com roteiro de Stephen King vem sendo muito aguardada desde o anúncio feito pela Shudder (plataforma de streaming de filmes de terror) em meados do ano passado. De acordo com o site Deadline, o serviço, que pertence ao canal de TV AMC, já iniciou as filmagens da série em Atlanta e roteiristas especiais foram chamados para dirigir os seis episódios que vão compor a temporada.
A intenção dos produtores é que cada episódio traga roteiristas e diretores diferentes. Entre os nomes divulgados estão o do mestre Stephen King, que terá uma história adaptada para a série, e seu filho Joe Hill. O autor de Bird Box, Josh Malerman, John Esposito, de The Walking Dead, Joe Lansdale, Christopher Buehlman – autor de Bem-Vindo à Casa dos Espíritos, lançado em 2018 pela DarkSide, Bruce Jones e Rob Schrab também estão entre os escolhidos.
No Brasil, Creepshow chegou em uma HQ lançada pela DarkSide para exaltar os clássicos do terror e foi a primeira escrita por Stephen King. Para isso acontecer, King juntou forças com outro gênio das sombras, o diretor George A. Romero (A Noite dos Mortos-Vivos), para realizarem um filme inspirado em quadrinhos clássicos dos anos 1950, como Contos da Cripta, da EC Comics.
LEIA TAMBÉM: NICOLAS CAGE VAI ESTRELAR FILME INSPIRADO EM H.P. LOVECRAFT
Para Greg Nicotero, diretor e produtor executivo de The Walking Dead, e escolhido para dirigir essa nova versão de Creepshow, refilmar a obra ao lado de grandes nomes do terror tem sido uma honra. "Ter a oportunidade de adaptar Creepshow e expandir o que George e Steve criaram foi, sem dúvida, um sonho realizado", disse. "Cresci em Pittsburgh e Creepshow é especial para mim. Tive a sorte de visitar o set quando era adolescente. Pude ver tudo por trás das câmeras e isso me marcou para sempre. Tenho a honra de continuar contando as histórias do mundo dos quadrinhos, trazendo-as para a vida e para a TV, de uma forma que os fãs são apaixonados. Neste outono, estaremos 'abrindo o caixão' e lançando ao mundo nossas histórias medonhas, elaboradas pelos melhores roteiristas."
Nicotero começou sua carreira em 1985 como maquiador de efeitos especiais no filme Day of the Dead, do mesmo George Romero, sob a tutela de ninguém menos que Tom Savini. Isso já deixaria o DNA original de Creepshow mais evidente nesta nova versão, mas o retorno de Stephen King e John Harrison aumentam ainda mais esse sentimento. A presença do filho de King, Joe Hill, é outro fator importante, já que foi ele quem interpretou o jovem Billy, no filme de 1982.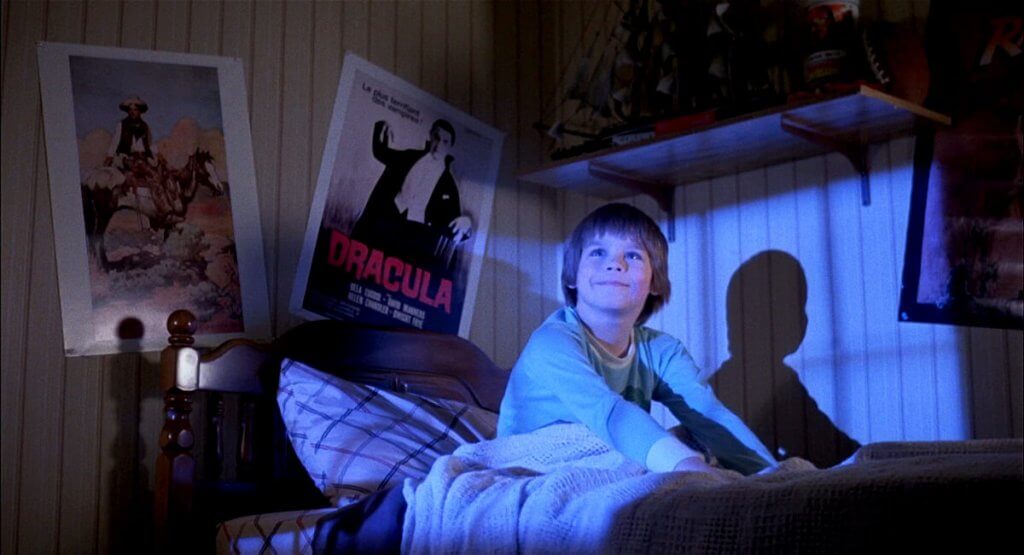 Alguns episódios serão dirigidos por David Bruckner, diretor do filme de terror The Ritual; Roxanne Benjamin e Rob Schrab, de Ghosted e Community também fazer parte do projeto; John Harrison, que foi o primeiro diretor assistente de George A. Romero no Creepshow original e que também compôs o tema do filme, vai dirigir uma história escrita por ele em parceria com Nicotero. Joe Hill, filho de Stephen King, escreverá o episódio By Silvery Waters of Lake Champlain.

"Estamos entusiasmados por ter Greg Nicotero a bordo para transformar Creepshow em uma série, apresentando histórias de gigantes no campo de terror como Stephen King e Joe Hill, bem como uma fantástica formação de escritores, diretores e magos de efeitos especiais", disse Craig Engler, da Shudder. Segundo o Deadline, o elenco deve ser revelado ainda este ano.
Veja o trailer de Creepshow, de 1982: