Se tem uma história que todo fã de terror já ouviu é como Carrie, a Estranha — livro de estreia de Stephen King, que deu um novo fôlego à literatura de suspense ao ser publicado, em 1974 — foi recuperado de uma lata de lixo. O que talvez nem todos saibam é que a pessoa responsável por salvar o livro de seu destino cruel foi Tabitha King, a mais nova Dama do Terror da DarkSide Books.
Ela encontrou algumas páginas amassadas, leu tudo e pediu para que ele continuasse. Não restam dúvidas: Tabitha King tem olho para boas histórias. E chegou a vez dos darksiders conhecerem os universos que habitam a mente desta grande escritora.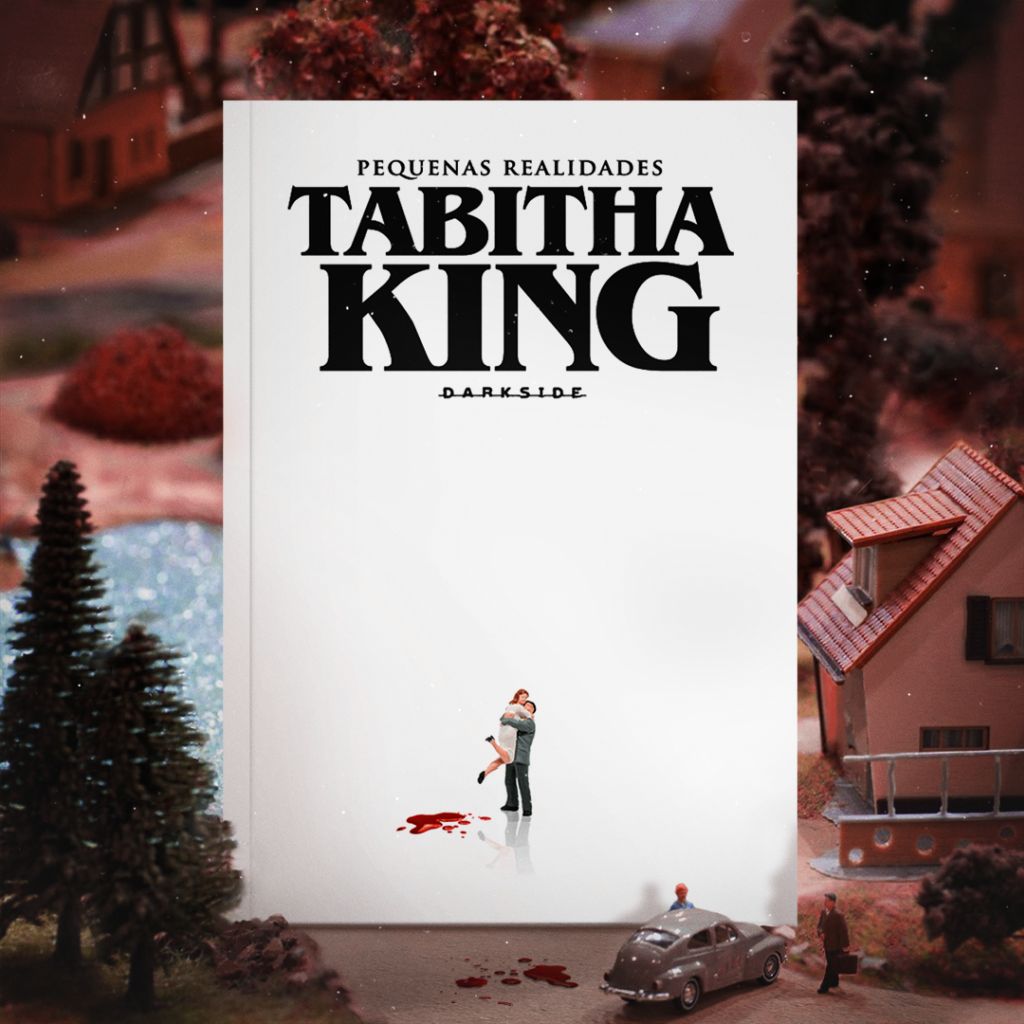 Preparar uma edição à altura da dama Tabitha King está nos planos da Caveira desde os primórdios do nosso império do terror. Mas cada acontecimento especial tem sua hora para chegar. E este sonho virou realidade. Publicado no Brasil na década de 1980 em uma coleção de terror e fantasia, Pequenas Realidades viveu mais de trinta anos em sebos e prateleiras empoeiradas. Carregado de sutilezas, bizarrices e ferocidade, o livro carrega em seu cerne uma fascinação que fez parte da infância de muita gente: miniaturas. Casas, móveis… e, por que não?, pessoas. E, finalmente, os leitores brasileiros poderão se aventurar neste primeiro livro de uma série de títulos que serão publicados no Brasil pela DarkSide Books.
Neste livro, conhecemos a socialite Dorothy Hardesty Douglas, filha de um antigo presidente norte-americano, que vive na redoma de seu legado de sucesso. Entusiasta de miniaturas, ela possui uma réplica da Casa Branca, perfeita em seus mínimos detalhes. Ao conhecer um homem chamado Roger Tinker, que trabalhou para o governo em um projeto secreto, ela descobre uma maneira fantástica — e um tanto perturbadora — de decorar sua casinha.
Em uma trama que envolve relações familiares problemáticas e o mundo estranho e obsessivo das miniaturas, Tabitha King conduz o leitor por uma história grotesca e disfuncional. Não sabemos para onde os personagens vão nos levar com seus atos extremos, e a sensação fascina e aterroriza na mesma medida.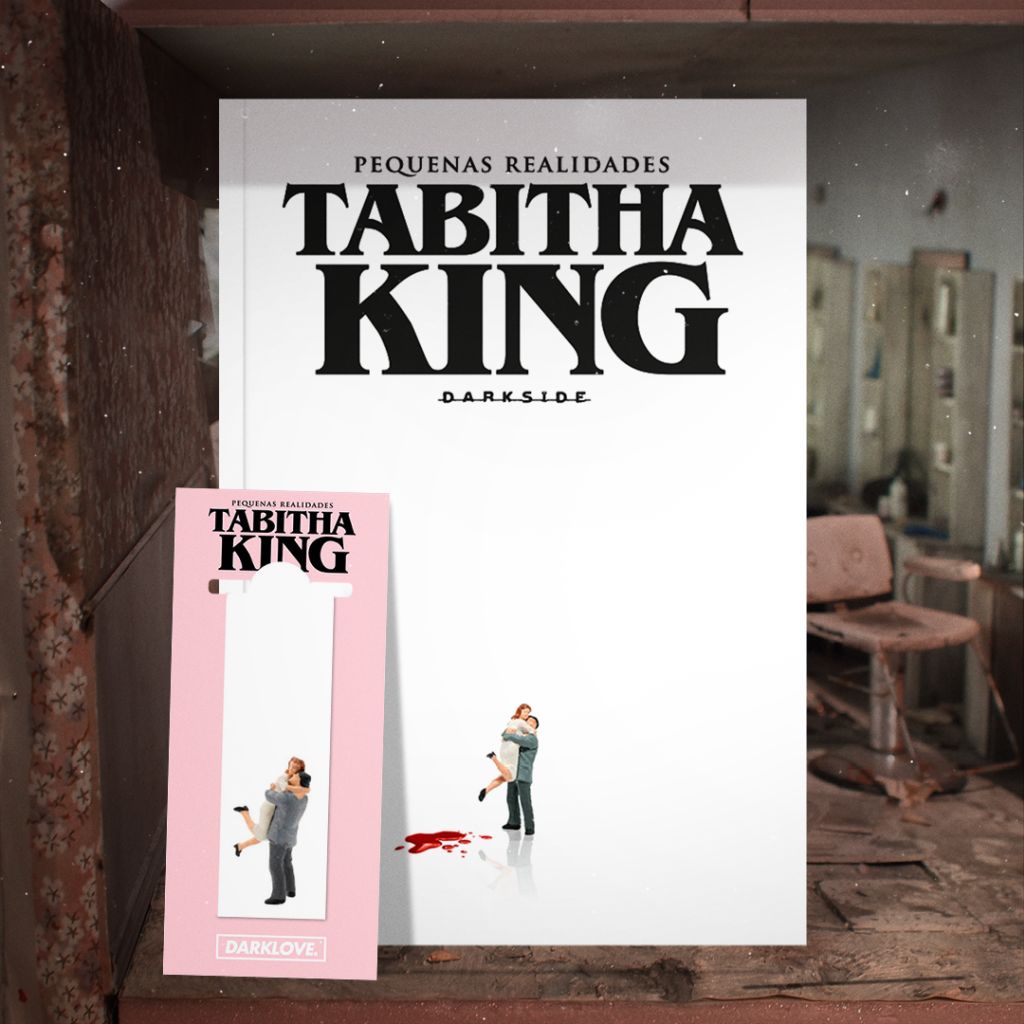 Tabitha King é uma autora interessada no psicológico de seus personagens — e mostra os contornos mais sombrios que podem habitar a mente de todos nós. Ela nasceu em Old Town, no Maine, em março de 1949. Estudou na St. Mary's Grammar, onde se formou, em 1963, e fez Faculdade de História na Universidade do Maine. No mês em que completa setenta anos, a voz cativante e original de Tabitha King chega para fortalecer ainda mais a marca DarkLove, que publica autoras poderosas e cheias de atitude.
Depois de devorar Pequenas Realidades, originalmente lançado em 1981, você nunca mais vai olhar para casinhas de boneca do mesmo jeito. Autora prolífica nas décadas de 1980 e 1990, Tabitha King escreveu nove livros, peças de não ficção e também participou de duas antologias, Shadows 4 e The Best of the Best. Personagens cheios de camadas, descrições vivazes e histórias que discorrem sobre a natureza humana, seja ela qual for, são sua marca registrada. Tabitha King atua em diversos conselhos e comitês no estado do Maine e é uma das responsáveis pela administração de duas fundações filantrópicas da família King.
PETER STRAUB, AUTOR DE GHOST STORY
"Um suspense tão afiado que poderia cortar sua pele."
FRIGHT LIKE A GIRL
"Finalmente Tabitha King encontra sua casa no Brasil."
THE WASHINGTON POST
"Imaginativo, convincente, eficaz e arrepiante."

Ficha Técnica
Título | Pequenas Realidades
Autora | Tabitha King
Tradutora | Regiane Winarski
Editora | DarkSide®
Edição | 1a
Idioma | Português
Especificações | 320 páginas, capa dura (Limited Edition)
Dimensões | 16 x 23 cm
ISBN | 978-85-9454-156-7