George Lucas pode se orgulhar de um dos maiores feitos de sua carreira. A saga Star Wars marcou a história do cinema e a vida de milhões de pessoas que viram toda a genialidade e sensibilidade por trás de mais uma história de ficção científica. A jornada criada por Lucas se tornou atemporal, consagrou atores, transcendeu décadas conquistando fãs e se tornou um marco rentável e imortal para a cultura pop.

Apaixonado por carros desde a adolescência, Lucas nasceu na pequena Modesto, no Estado da Califórnia e entrou para Escola de Artes Cinematográficas da Universidade do Sul da Califórnia, onde estudou cinema e se arriscou em suas primeiras produções cinematográficas. E, nessa mesma época, fez alguns amigos ilustres como Francis Ford Coppola e Steven Spielberg, que ainda não haviam se consagrado na indústria, mas se tornaram grandes parceiros e amigos pessoais de Lucas.

A vida e obra do cineasta transcendem as galáxias de Star Wars e fazem de Lucas um dos maiores nomes do cinema mundial. O diretor também é envolvido com instituições de caridade, mantém suas próprias fundações, investe em cultura e educação e, claro, não abandona o cinema — mesmo com a venda da Lucasfilm para a Disney, em 2012. Atualmente, ele tem se dedicado à produções menores e presta consultoria para os filmes da saga. Pela DarkSide Books, a trilogia Star Wars ganhou uma edição digna da admiração da Ordem Jedi, com marcadores exclusivos dos personagens. Star Wars: Dark Edition integra a marca Cinebook Club e é a novelização dos episódios IV, V e VI que todo fã precisa ter na estante.

Confira algumas curiosidades sobre a vida e obra do mestre de todos os Jedi:
1 – George Lucas e a família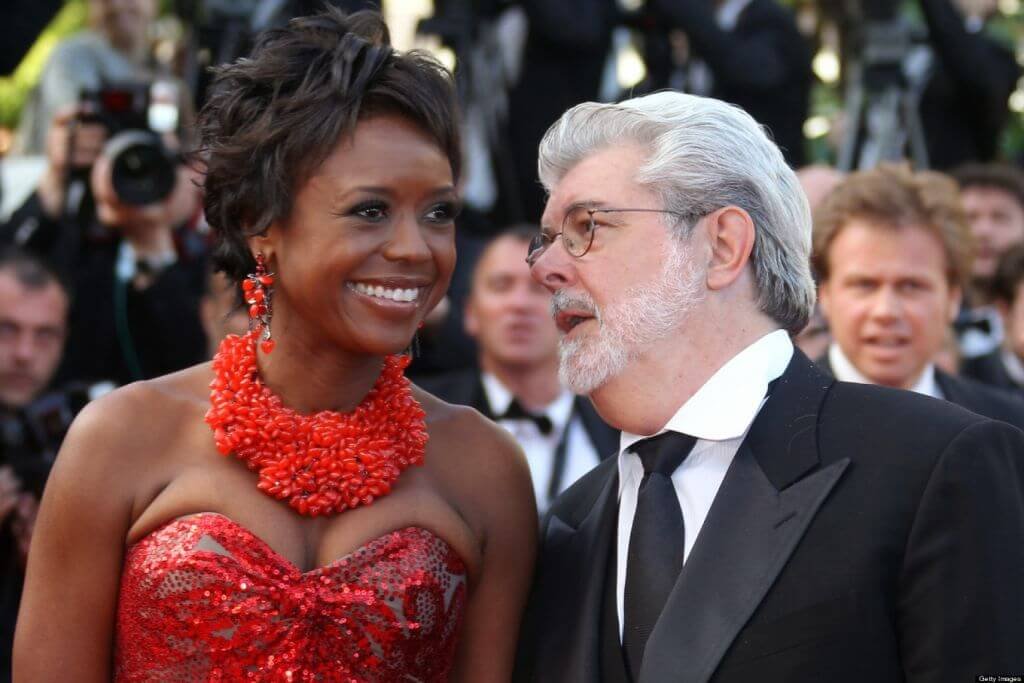 Casado com Mellody Hobson desde 2012, George Lucas tem três filhos adotivos: Amanda, Kate e Jett Lucas. E uma filha gerada com auxílio de barriga de aluguel. Everest Hobson Lucas nasceu em 2013, um ano após o casamento com Mellody no conhecido Rancho Skywalker. De 1969 a 1983, Lucas foi casado com a editora Marcia Lou Lucas, época em que adotaram os três filhos que, atualmente, tem entre 20 e 32 anos. Amanda Lucas, a filha mais velha do casal, é lutadora de MMA.

2 – Acidente de carro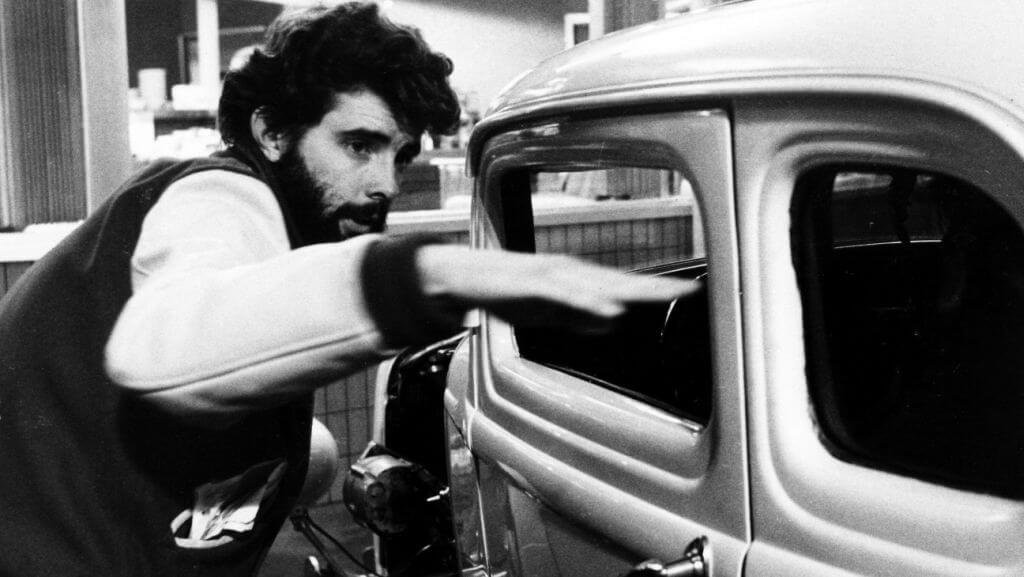 George Lucas sempre foi apaixonado por carros de corrida e chegou a pilotá-los depois de se formar no ensino médio. Lucas estava decidido a se tornar um profissional no ramo, mas um grave acidente de carro em 1962 o fez mudar os planos e seguir carreira na indústria cinematográfica. Seu primeiro longa se chama THX 1138, lançado em 1970. Ele dirigiu e escreveu o roteiro do filme que retrata uma sociedade distópica controlada e vigiada por andróides, onde toda forma de emoção é proibida. O longa é baseado no curta metragem Electronic Labyrinth: THX 1138 4EB, idealizado por Lucas ainda nos tempos de faculdade.
3 – Bolsa na Warner Bros.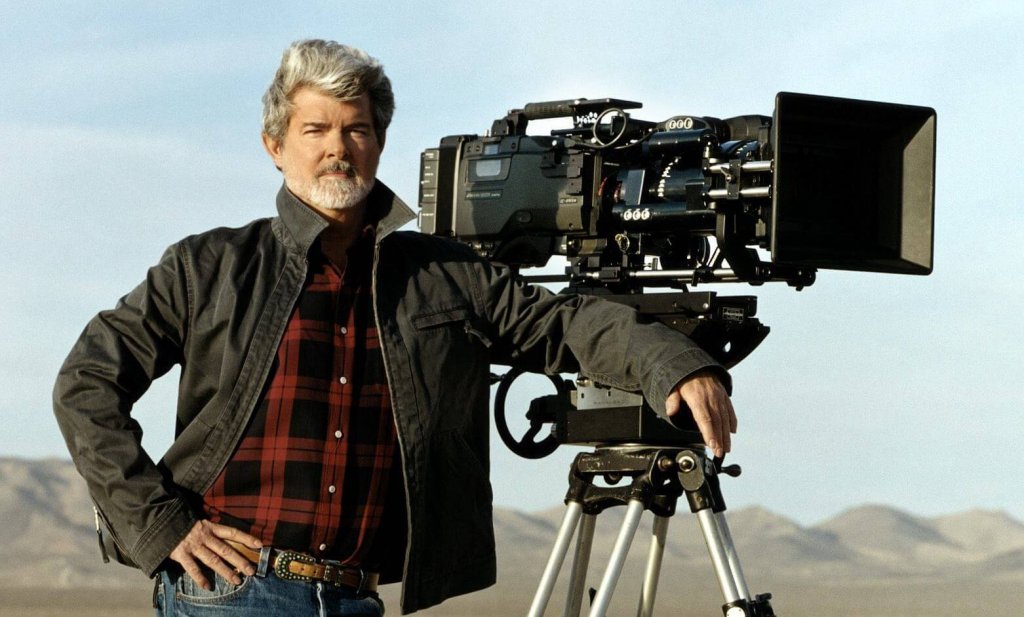 Lucas recebeu um incentivo e tanto para permanecer na indústria cinematográfica e estimular ainda mais sua mente criativa. Em 1967, ele ganhou uma bolsa de estudos da Warner Bros. e pôde acompanhar as filmagens do filme O Caminho do Arco-Íris (1968), drama dirigido por Francis Ford Coppola, que se tornaria seu amigo a partir de então.

4 – Do próprio bolso

O cineasta já chegou a declarar inúmeras vezes que se sente honrado em ver Star Wars passar de geração em geração, mas o que poucos sabem é que há alguns anos atrás, ele teve que investir seu próprio dinheiro na saga. Os filmes Star Wars: O Império Contra-Ataca (1980), Star Wars: O Retorno do Jedi (1983) e Star Wars – Episódio I: A Ameaça Fantasma (1999) foram custeados pelo próprio diretor.

5 – O cachorro de Lucas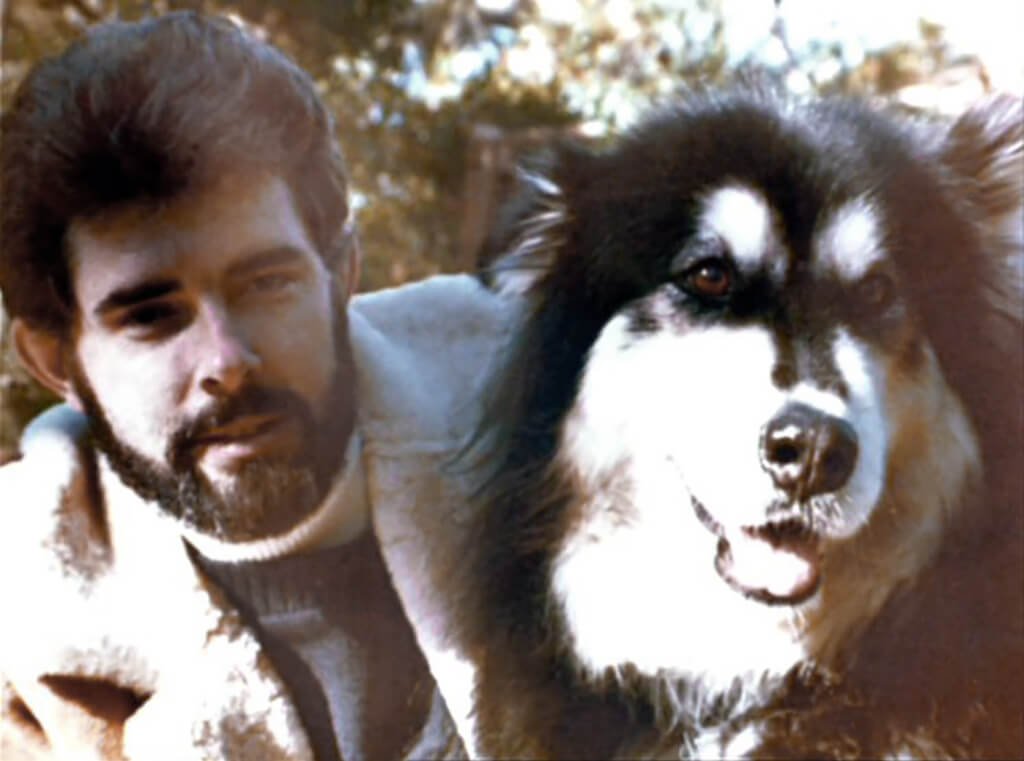 O cachorro de George Lucas, da raça Malamute do Alasca, foi inspiração para a criação do lendário personagem Chewbacca, o wookie de 200 anos interpretado por Peter Mayhew, que morreu neste mês, causando comoção entre os fãs e colegas da série. Antes mesmo de lançar Star Wars, Lucas também se inspirou em seu cachorro para outra franquia de sucesso: Indiana Jones. E como ele se inspirou dessa vez? Aproveitando o nome do cachorro para o personagem principal da história The Adventures of Indiana Smith, que com a ajuda do roteirista Philip Kaufman se tornaria Indiana Jones: Os Caçadores da Arca Perdida (1981), primeiro filme da franquia, com direção de seu amigo Steven Spielberg.
6 – O documentário dos Rolling Stones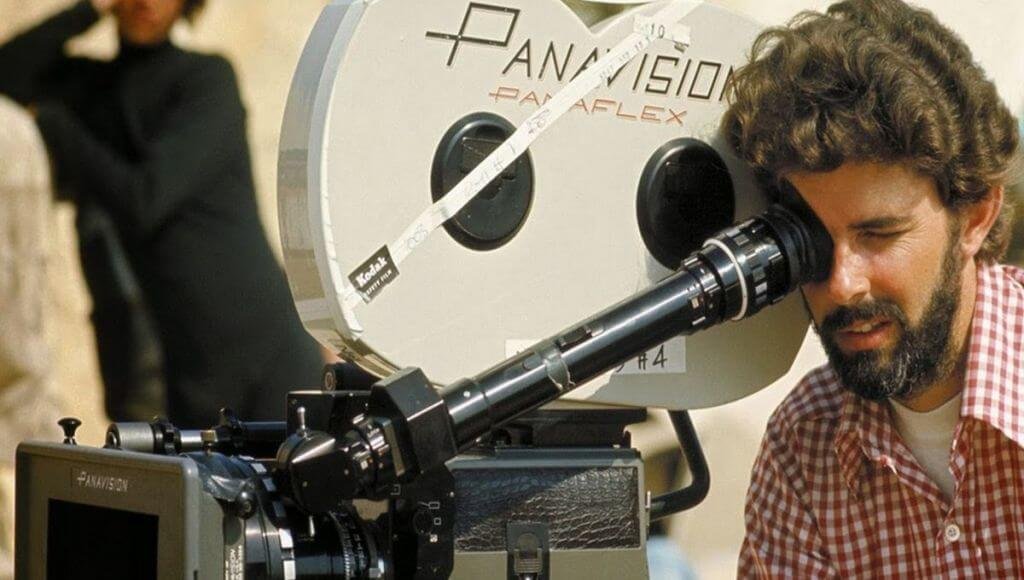 E, como todo mundo, George Lucas não começou por cima. O cineasta brilhante responsável pelo complexo do universo Star Wars já trabalhou como câmera-man. Em 1970, o lendário show dos Rolling Stones no autódromo de Altamont, na Califórnia, recebeu milhares de pessoas e chegou a ser chamado de Woodstock do Oeste, mas o evento que era gratuito acabou se transformando em uma confusão generalizada que resultou em três mortes. Lucas fazia parte da produção do documentário e filmou durante horas seguidas, mas segundo o documentarista Albert Maysles, a câmera de Lucas emperrou em um determinado momento das filmagens e todo o seu material foi recusado na versão final do documentário.