Quem nunca pensou em largar tudo e viver sozinho no meio da mata silvestre? Para o escritor Henry David Thoreau isso virou uma filosofia. Isolado da sociedade, ele adotou um estilo de vida minimalista e de contato direto com a natureza, extraindo somente o necessário para sua sobrevivência.
LEIA TAMBÉM: HENRY DAVID THOREAU: "FUI PARA O BOSQUE PORQUE QUERIA VIVER DELIBERADAMENTE"
Este pensamento é uma forte inspiração da graphic novel Silvestre, de Wagner Willian, publicada pela DarkSide® Books. Nela, o autor explora a jornada de um velho caçador que atravessa e dialoga com lendas sobre divindades extintas, mergulhando na relação entre o homem e a natureza, e o respeito sobre o que a terra pode nos dar e o que somos capazes de oferecer.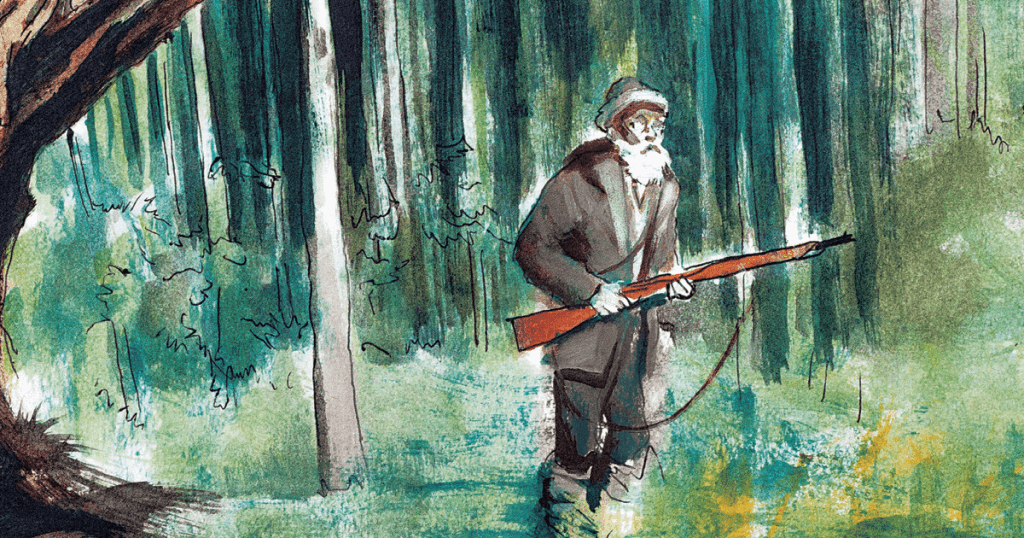 A mesma relação também é abordada em vários filmes. Seja por escolha própria ou por um infeliz acaso, os protagonistas das produções que mostramos a seguir precisaram despertar o seu instinto de sobrevivência e repensar a sua relação com a natureza.
1. Na Natureza Selvagem (2007)
Inspirado em Henry David Thoreau, o jovem Christopher McCandless decide doar todas as suas economias após a formatura e viajar solo para o Alasca. O objetivo? Viver em meio à natureza.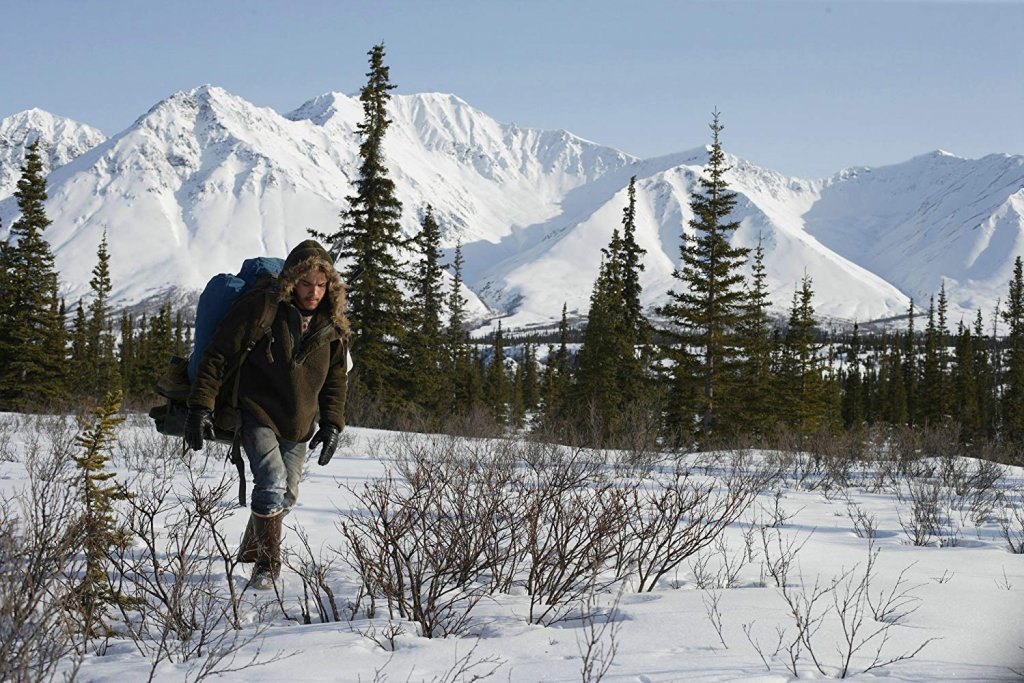 No caminho ele se renomeia Alex Supertramp e conhece diversas pessoas que o ajudarão a ver o mundo de outra forma. O filme é adaptado de um livro baseado numa história real. O autor, Jon Krakauer, apurou os passos de McCandless para recontar sua jornada rumo ao mundo selvagem.
2. Capitão Fantástico (2016)
Imagine criar uma família inteira no meio de floresta. E mais: uma família com seis filhos. É isso o que Ben e Leslie Cash decidem fazer, vivendo em uma cabana no meio da floresta no noroeste dos Estados Unidos. Além disso, eles transmitem seus ideais socialistas e de sobrevivência aos jovens.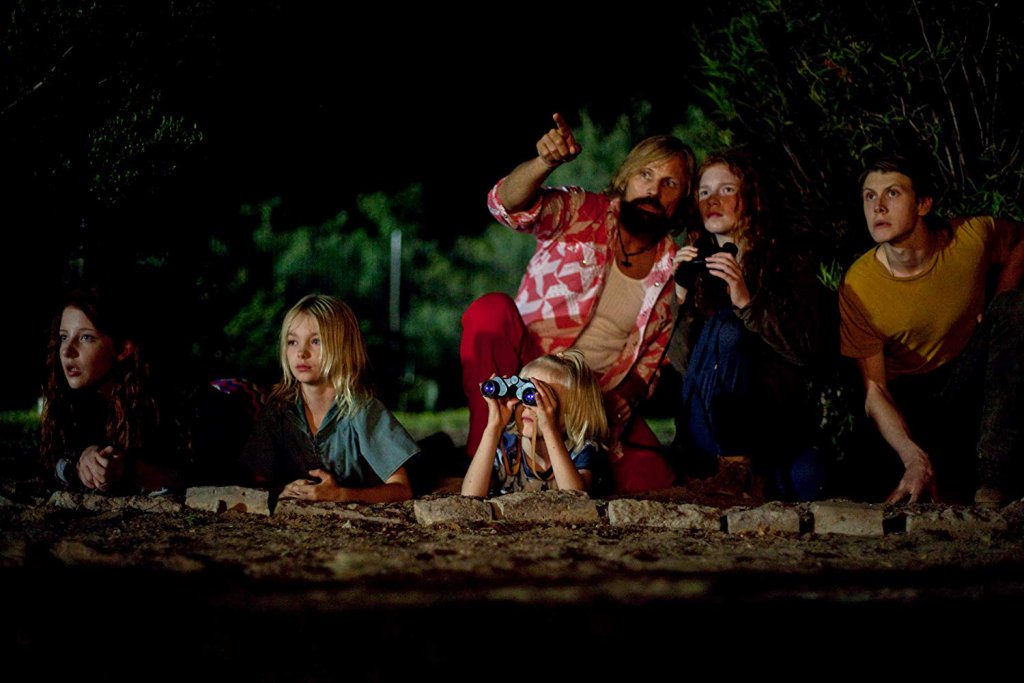 Ben considera que a maioria da sociedade ocidental é fascista, principalmente o mundo corporativo norte-americano. Ele também acredita que você deve ser autossuficiente e submete os filhos a vigorosos treinos físicos em meio à natureza selvagem. Nenhuma das crianças foi registrada e a educação se dá somente de forma familiar — e com a própria natureza, é claro.
3. Livre (2014)
O contato intenso com a natureza e com a solidão foi uma verdadeira mudança de vida para Cheryl Strayed. Após o fim de seu casamento e a morte da mãe, ela perdeu toda a esperança e entrou numa espiral de comportamento destrutivo. O ciclo foi quebrado com uma ousada decisão: percorrer sozinha quase 2 mil quilômetros da Pacific Crest Trail, uma trilha que se estende por toda a costa oeste dos Estados Unidos — do México ao Canadá.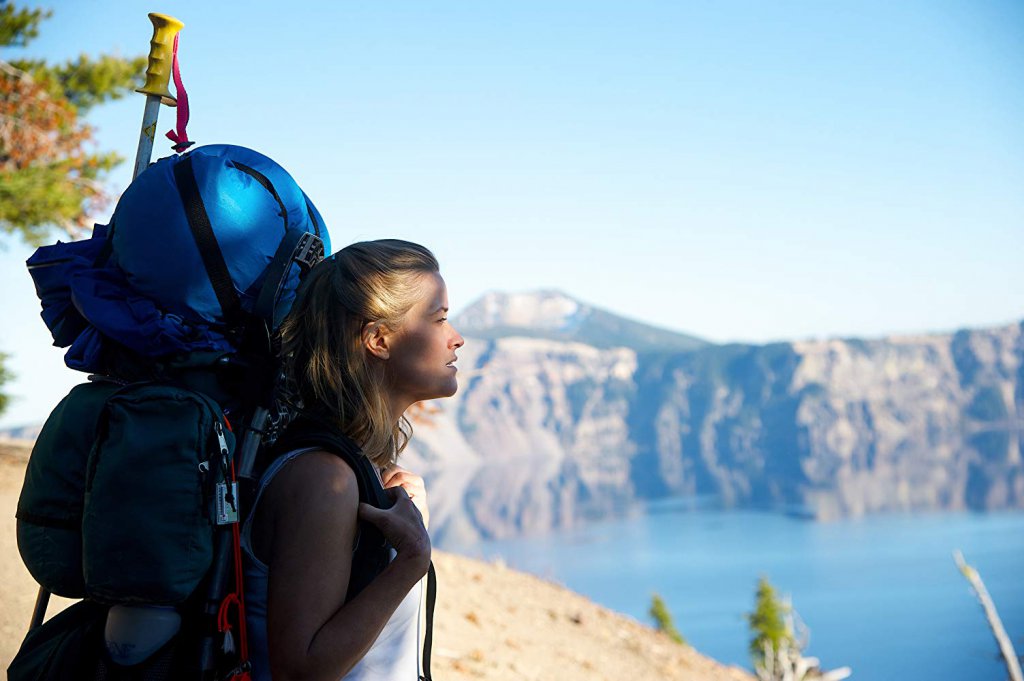 Mesmo sem muito preparo físico e nenhuma experiência em trilhas, ela encara o desafio como uma provação pessoal. O filme captura os terrores e prazeres de se encarar uma jornada deste tipo sem ninguém com quem contar a não ser você mesmo.
Assim como em Na Natureza Selvagem, a história é baseada em acontecimentos reais. O livro do qual o filme foi adaptado foi escrito pela própria Cheryl.
4. O Regresso (2015)
Nem todos os protagonistas escolheram ter de enfrentar a natureza. É o caso de Hugh Glass, um guarda de fronteira. Enquanto liderava um grupo por uma área inexplorada em 1823, ele foi atacado por um urso. Abandonado por seus colegas que o consideraram morto, ele teve que utilizar suas habilidades de sobrevivência para voltar para casa.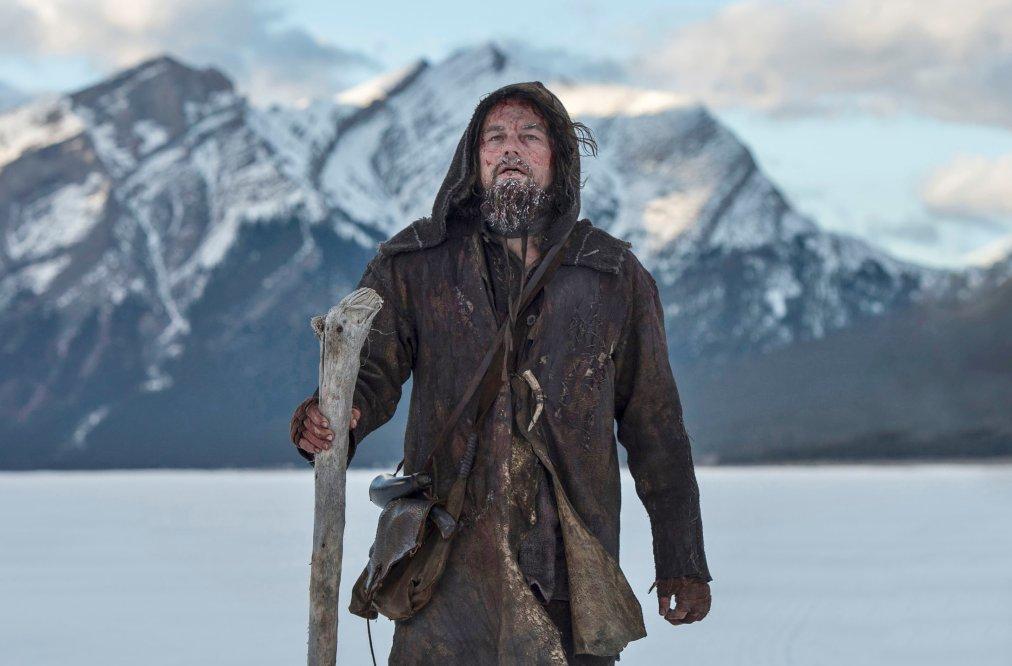 Tomado por um espírito de luto e vingança, ele encara o gélido território para encontrar John Fitzgerald, o homem que o traiu e o abandonou no meio do nada. O filme ganhou três Oscars, incluindo o de Melhor Ator para Leonardo DiCaprio e de Melhor Direção para Alejandro González Iñárritu.
5. Náufrago (2000)
Assim como Hugh Glass, Chuck Noland também não escolheu seu destino selvagem. Após sofrer um acidente de avião, este executivo da empresa de logística FedEx se vê sozinho em uma ilha no meio do nada.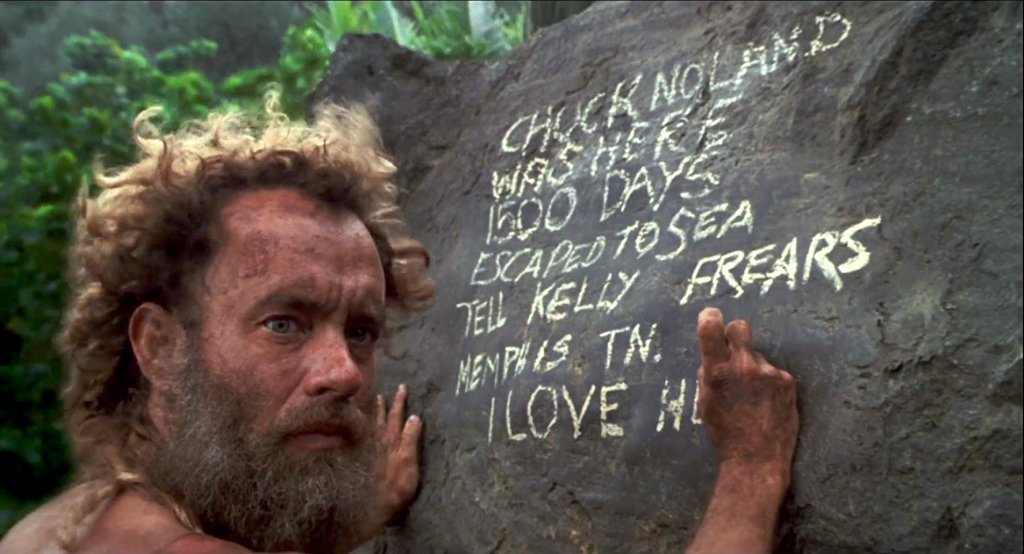 Com poucos acessórios à mão, ele precisa vencer inúmeros desafios físicos e mentais para sobreviver sozinho na ilha — ou melhor, na companhia da bola de vôlei Wilson. A solidão é palpável em um filme dominado quase que completamente por Tom Hanks, que interpretou o personagem.
6. Walden: Life in the Woods (2017)
Nem sempre largar tudo e ir viver no meio da floresta é uma opção, mas o que vale é a intenção. Este filme deu uma repaginada radical no clássico Walden, de Henry David Thoreau, adaptando-o à vida urbana do século 21 e suas muitas armadilhas.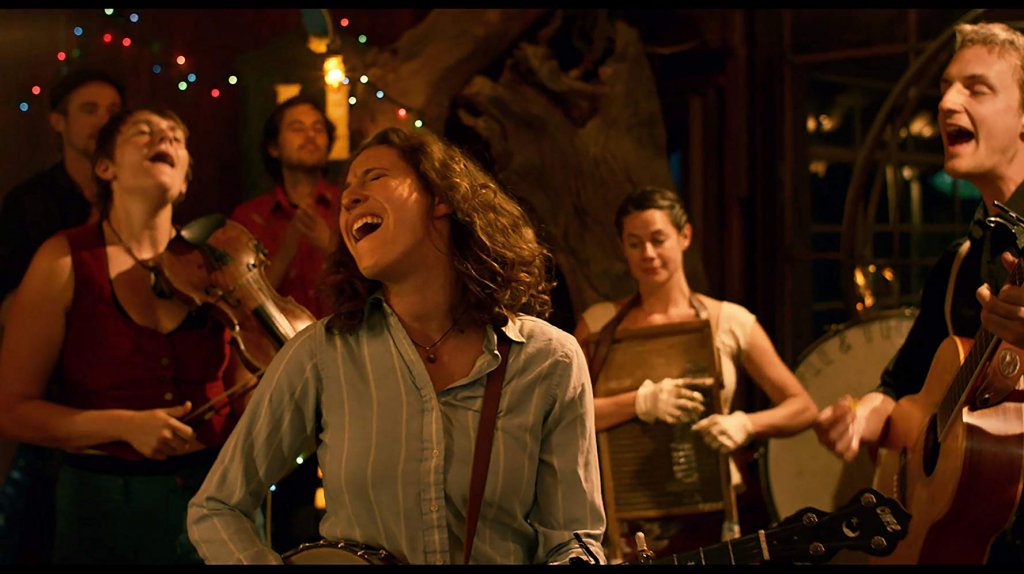 O longa intercala três histórias sobre estas enrascadas da vida — às vezes tão cruéis quanto as da natureza. Mas nem por isso estes personagens deixam de sonhar com uma vida mais livre e silvestre.
LEIA TAMBÉM: WAGNER WILLIAN: "SILVESTRE CLAMAVA POR SANGUE"
7. Alone in the Wilderness (2004)
Nada mais visceral do que um documentário feito por quem decidiu viver isolado em meio à natureza. Foi isso que fez Dick Proenneke, que no final dos anos 1960 construiu sua própria cabana na Península Aleutian, que hoje virou um parque nacional no Alasca e ainda só é acessível de avião ou barco.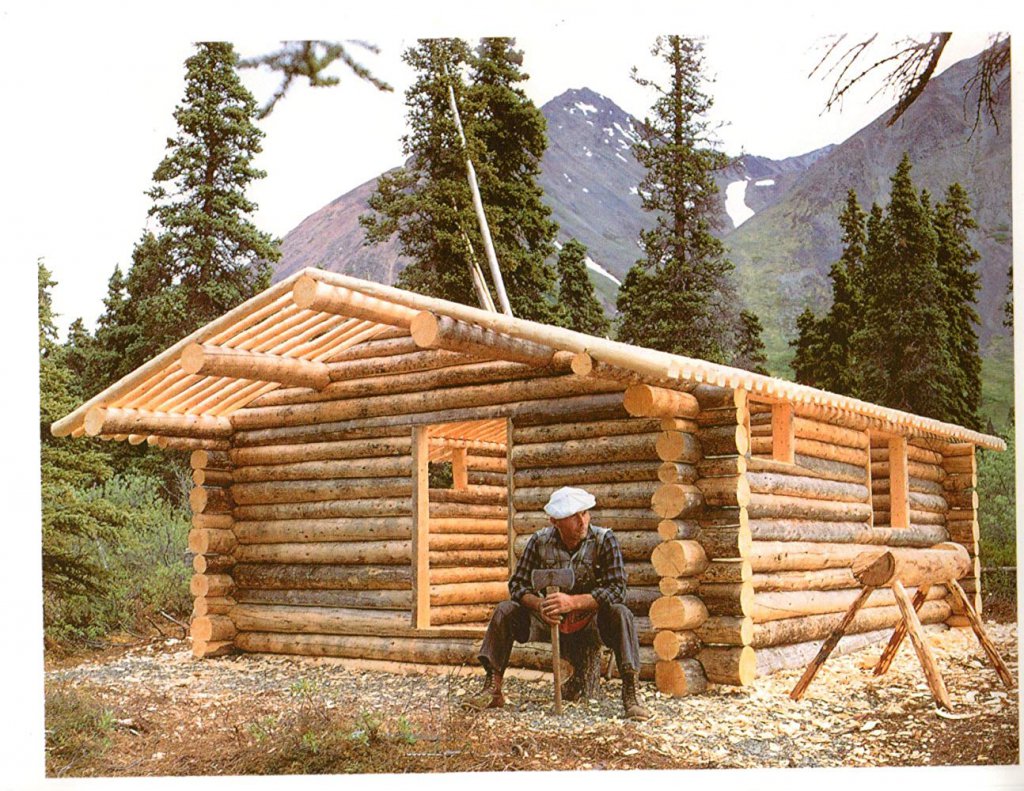 No filme ele explica como chegou a esta área remota, escolheu um lugar para se fixar e como construiu sua cabana sozinho. O documentário mostra as atividades diárias do primeiro ano de isolamento de Proenneke. O material rendeu duas sequências, em que ele dá mais detalhes sobre sua vida no Alasca.
Conheça por dentro da edição da graphic novel Silvestre no vídeo a seguir: