José Luiz Benício da Fonseca, ou apenas Benício, um dos maiores ilustradores que este país já teve, nos deixou aos 84 anos. Sua atuação no mercado editorial se iniciou na década de 50 e seus traços ajudaram a moldar a estética do cinema brasileiro, driblando até mesmo os períodos mais conturbados da ditadura.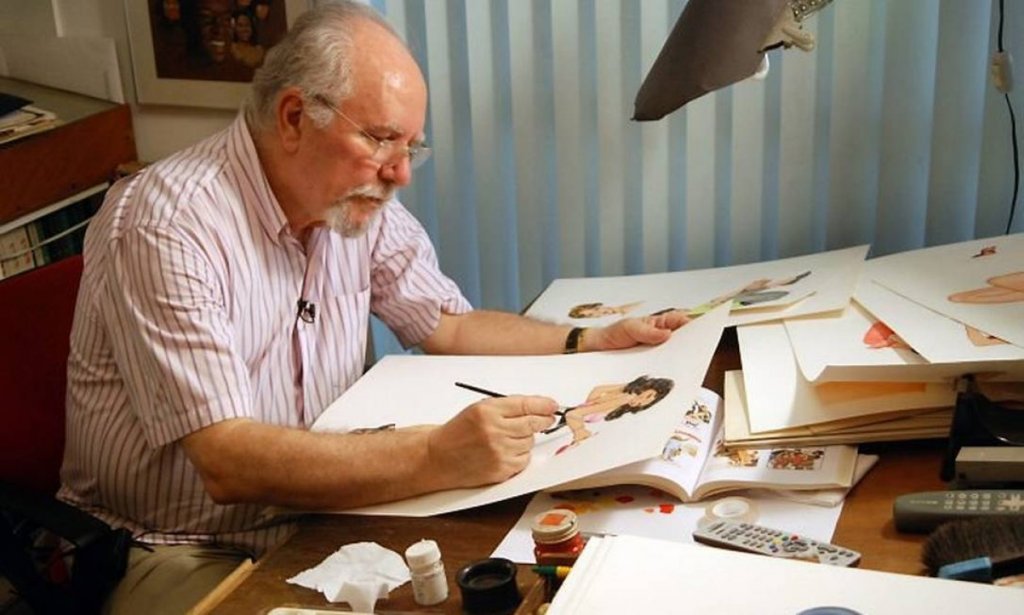 Benício começou cedo no mundo das artes: com 15 anos arranjou seu primeiro emprego em uma agência de publicidade e também trabalhou em uma rádio como pianista – carreira que logo abandonou para se dedicar exclusivamente às ilustrações. Na publicidade, passou por algumas das maiores agências do Brasil, como McCann Erickson, Denison e Artplan, atuando como ilustrador em campanhas da Coca-Cola, Esso, Banco do Brasil e Rock'n Rio.
Livros
Ele também emprestou seu talento para outros formatos, assinando cerca de três mil capas de livros de bolso durante 4 décadas. A maior parte dessas capas trazia mulheres voluptuosas, o que o fez ganhar o título de "mestre das pin-ups brasileiro".
Pôsteres de cinema
Na década de 70, Benício foi o mais requisitado ilustrador de pôsteres do cinema nacional, criando obras conhecidas até hoje, como as ilustrações dos filmes do Zé do Caixão.
LEIA TAMBÉM: 8 FATOS POUCO CONHECIDOS SOBRE ZÉ DO CAIXÃO
Durante duas décadas ele foi responsável por mais de 300 produções e muitas vezes precisou driblar a censura da ditadura militar para ter seus projetos aprovados. Entre suas obras mais conhecidas estão o pôster para o filme "Elke Maravilha contra o Homem Atômico" e todos os 30 pôsteres para os filmes d'Os Trapalhões.
Reconhecimento
Ao longo de décadas de trabalho, Benício recebeu diversos prêmios nacionais e internacionais, como o Grand-Prix de ilustração no Prêmio Colunistas (1986), o prêmio de ilustração arquitetônica do Instituto dos Arquitetos do Brasil (1990) e o Prêmio Cláudio Seto – recebido durante a Bienal de Quadrinhos de Curitiba (2018).
Sua obra foi reunida em 4 livros: "Sex&Crime: The Book Cover Art of Benicio" (volumes 1 e 2), "E Benício criou a Mulher" e também "Benício – um Perfil do Mestre das Pin-Ups e dos Cartazes de Cinema", sendo os dois últimos do jornalista Gonçalo Júnior.
Em 2021 sua obra foi anexada ao acervo da Funarte, reconhecendo a contribuição do artista para as artes gráficas brasileiras.
Suas cores e seus traços são inconfundíveis. Benício deixou um legado imenso para as artes brasileiras, seja em suas capas de livros, pôsteres de cinema ou em suas ilustrações de pin-ups.