Uma história comovente de ficção que se assemelha àquelas de milhares de pessoas ao redor do mundo que deixaram suas casas e sua comunidade em busca de paz. O Diário de Nisha (DarkSide Books), de Veera Hiranandani, aborda um conflito político-religioso que apresenta seus reflexos até os dias de hoje. Em 1947 aconteceu a Partição da Índia e, com isso, a morte de cerca de 14 milhões de pessoas inocentes.

A obra escrita por Hiranandani remonta esse complexo período da História e coloca a pequena Nisha no epicentro do conflito que criou dois estados independentes do governo britânico: a Índia, de maioria hindu, e o Paquistão, de maioria muçulmana. Nisha é parte hindu e parte muçulmana. As tensões políticas e identitárias na região fronteiriça da Caxemira (que separa Índia, Paquistão e China) se estendem até os dias de hoje — mais de 70 anos após a Partição, que se deu em 1947. A história da família de Hiranandani a inspirou a escrever sobre esse conflito pouco abordado pela imprensa ou até mesmo em sala de aula.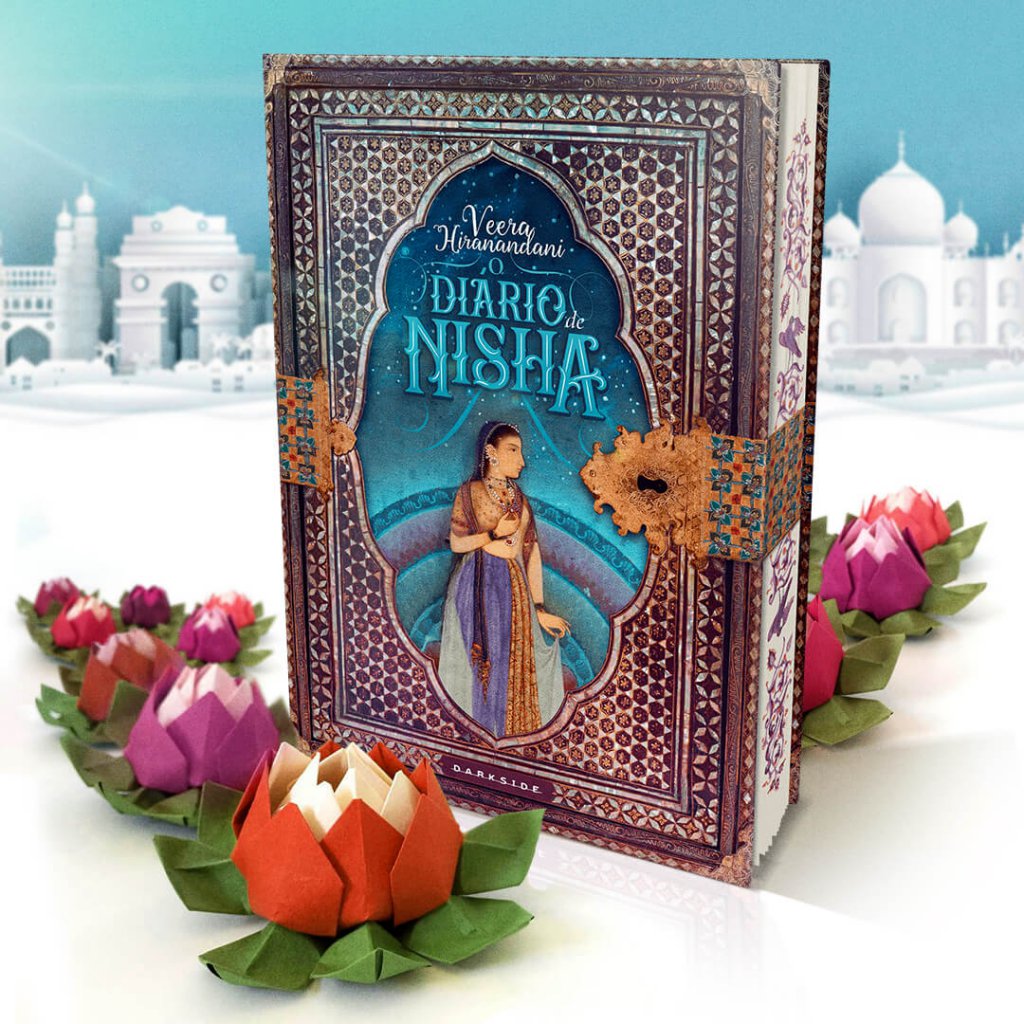 No momento em que vivemos o maior deslocamento involuntário de pessoas desde a Segunda Guerra Mundial, debates acerca do tema e do drama vivido por essas pessoas sempre têm muito a nos ensinar. A autora de O Diário de Nisha, premiado com Malka Penn Award para Direitos Humanos em Literatura Infantil em 2018, conversou com o DarkBlog e contou detalhes da história pessoal de sua família que inspirou a jornada comovente e esperançosa de Nisha.

Confira abaixo a entrevista com a autora Veera Hiranandani:
DarkBlog: A Partição da Índia tem uma conexão com a história de sua família, certo? Você pode nos contar mais sobre isso? Quando você ouviu falar sobre a Partição pela primeira vez e o que te motivou a escrever um livro sobre isso?

Veera Hiranandani: Meu pai e sua família tiveram que deixar sua casa em Mirpur Khas durante a Partição da Índia. Ouvi meu pai, minhas tias e tios contando essa história enquanto crescia – várias semanas depois da Independência, meu pai, seus quatro irmãos e irmãs e sua mãe decidiram deixar o Paquistão e passaram pela nova fronteira de trem. Meu avô teve que ficar para trás. Ele era médico no hospital da cidade de Mirpur Khas e eles não queriam que ele fosse embora até encontrarem um substituto, mas algumas semanas depois, ele decidiu ir embora porque estava preocupado com a família.

Eles perderam a casa e a comunidade onde viveram, mas conseguiram chegar em segurança do outro lado. Muitas pessoas não conseguiram. Quando fiquei mais velha, tive curiosidade, fiz pesquisas e me perguntei por que nunca aprendi sobre a Partição na escola, nos EUA, um evento tão significativo em nossa história global. Quando me tornei escritora, sabia que queria moldar uma história por volta dessa época, mas demorei um pouco até me sentir confiante o suficiente para tentar. Eu acho que é natural escrevê-la para os jovens, já que as memórias que ouvi do meu pai eram de quando ele era jovem.
DarkBlog: Como você fez a sua pesquisa para escrever sobre esse complexo e histórico conflito? Você começou ouvindo sua família?

Veera Hiranandani: Sim, comecei exatamente por aí. Meu pai foi muito útil nessa parte, mas além de conversar com meu pai e outros parentes, li muitos livros sobre a Partição, tanto de livros de não-ficção quanto de ficção. Alguns dos livros que me ajudaram foram The Great Partition, de Yasmin Khan, Train to Pakistan, de Khushwant Singh, The Other Side of Silence, de Urvashi Butalia, e Cracking India, de Bapsi Sidhwa. Também assisti vários filmes e documentários e tudo o que pude encontrar em pesquisas on-line, especificamente relatos pessoais de pessoas deslocadas em ambas as direções. Um recurso útil foi o website, www.1947partitionarchive.org. Eu queria ter certeza de que estava explorando o máximo possível de perspectivas.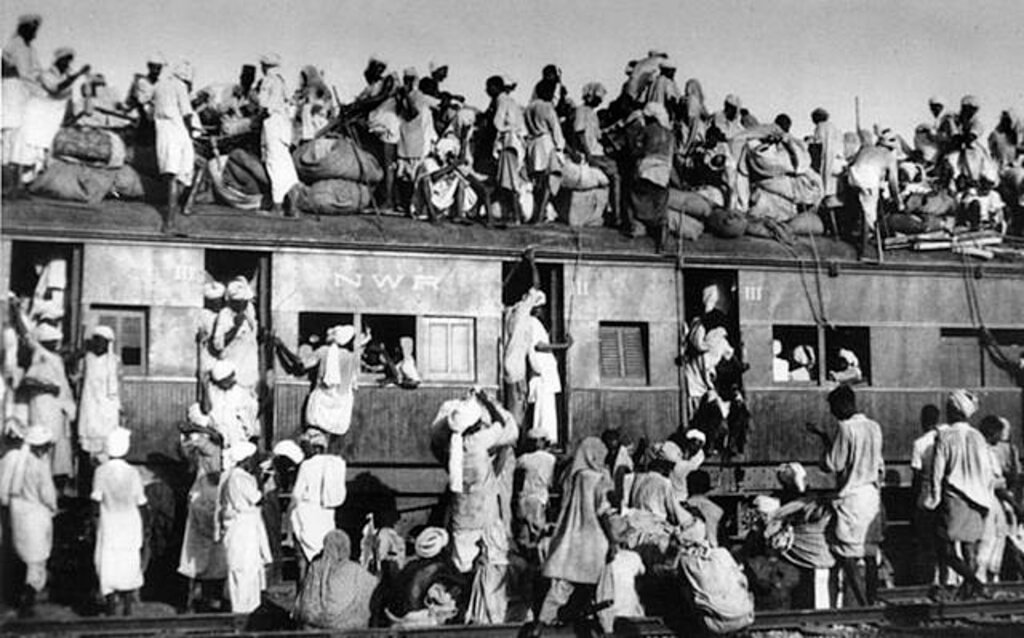 DarkBlog: Nisha é uma personagem muito interessante, quieta, calma e curiosa. Ela tem tantas dúvidas quanto ao momento histórico que ela e sua família tem de encarar. É mais fácil falar sobre esses temas usando a curiosidade de Nisha — especialmente neste momento onde o drama de milhões de refugiados é mostrado diariamente?

Veera Hiranandani: Obrigada. Eu acho mais fácil fazer perguntas mais diretas, honestas e inocentes por meio dos olhos de uma criança, mas também podem ser mais difícil, de algumas maneiras. Eu tive que pensar sobre o que Nisha seria capaz de processar e o que seria apropriado para os leitores mais jovens. Meu pai também era um refugiado, mas é claro que para mim, ele é simplesmente meu pai, um ser humano com muitas experiências, sendo uma delas a de refugiado. Isto é verdade para todos os refugiados e para Nisha e sua família também. Eu tentei criar uma experiência humana específica no livro, então talvez quando as pessoas ouvem certos termos, como "refugiado", eles não terão apenas respeito e empatia pelo que esse termo representa, mas também lembram que cada "refugiado" é uma pessoa com uma história única.
DarkBlog: Na sua opinião, qual é a lição mais importante que podemos aprender com a jornada da Nisha?

Veera Hiranandani: É difícil para mim falar em uma lição mais importante. Eu quero que o leitor decida o que mais o toca, mas acho que humanizar essa história e torná-la mais conhecida foi importante para mim. Há temas de aceitação, superação de seus próprios preconceitos, ajudar os outros a superarem os deles e como o medo, o caos e a ansiedade podem inflamar o preconceito, a violência e a xenofobia rapidamente. Eu acho que quanto mais consciência podemos ter dessas tendências humanas, melhor para todos.
DarkBlog: É incrivelmente tocante a maneira como você fala sobre o irmão de Nisha, suas dificuldades de aprendizado e também a maneira como ele lida com o pai. Como você acredita que isso possa ajudar leitores ao redor do mundo?
Veera Hiranandani: Eu acredito que essas lutas são universais. Há crianças com diferenças de aprendizado em todos os lugares, e sempre houve. Para mim, navegar por múltiplas identidades raciais e religiosas e entender as diferenças de aprendizagem são assuntos muito pessoais. Estou sempre tentando escrever sobre esses problemas da maneira mais específica possível, para que mais crianças possam se ver em meus livros e, consequentemente, se sintam menos sozinhas e mais conectadas ao mundo.