Para Serge Baeken, o mundo das artes não se limita apenas ao universo dos quadrinhos. O quadrinista belga estudou desenho, escultura, artes plásticas, música, violão, latim e cultura antiga, artes e impressão. Das técnicas mais tradicionais ao mundo digital, ele domina todas as áreas. Baeken entra para a família DarkSide® com a graphic novel Vida de Gato.
Desde cedo o sonho de Serge Baeken era se tornar quadrinista. Muito de sua inspiração vem do irmão mais novo, Vitalski, que vivia desenhando quadrinhos quando os dois eram criança. Serge começou a dar seus primeiros rabiscos redesenhando o que o irmão havia feito. Os irmãos Baeken tinham estilos muito diferentes de trabalho: enquanto Serge gostava de se dedicar aos detalhes dos desenhos individuais, o caçula era mais focado em concluir suas histórias.
LEIA TAMBÉM: VIDA DE GATO: UM QUADRINHO EMOCIONANTE E DIVERTIDO
A Bélgica é um país que tem uma relação muito especial com as histórias em quadrinhos. Personagens famosos mundialmente como Tintin e os Smurfs surgiram lá. Neste contexto, Serge e seu irmão eram ávidos leitores de HQs, o que lhes abriu os horizontes para trabalhar com esta paixão.
O hobby de garoto foi levado a sério na vida adulta, quando Baeken estudou artes nas cidades de Kempen e Antuérpia. Enquanto ainda era um estudante, ele e alguns amigos publicaram um zine amador de quadrinhos chamado Embryo, em 1984.
Ao longo de sua carreira, Serge Baeken produziu ilustrações para diversas revistas e clientes, como Penhouse Comix, VPRO, Marc Didden, BBL, TRIX, King-Kong, Mekanik e Het Nieuwsbald/DeGentenaar. Além disso, ele também trabalhou viajou à China como repórter gráfico para a NRC e a Knack. Seus trabalhos frequentemente aparecem nas publicações dos jornais De Tijd e De Morgen.
A primeira HQ que Serge Baeken escreveu do início ao fim foi também sua publicação de estreia. Intitulada The No Stories, a obra é uma coleção de histórias curtas sobre o dia a dia na Antuérpia e foi lançada em 2005.
Vida de Gato e a produção inusitada de Serge Baeken
A graphic novel Vida de Gato, publicada pela DarkSide® Books, possui tons autobiográficos. Serge Baeken sempre adorou estes animais e traduziu isso para as para as páginas da HQ. A história é inspirada por Mascavo, o gatinho que acompanhou o autor por respeitosos 18 anos.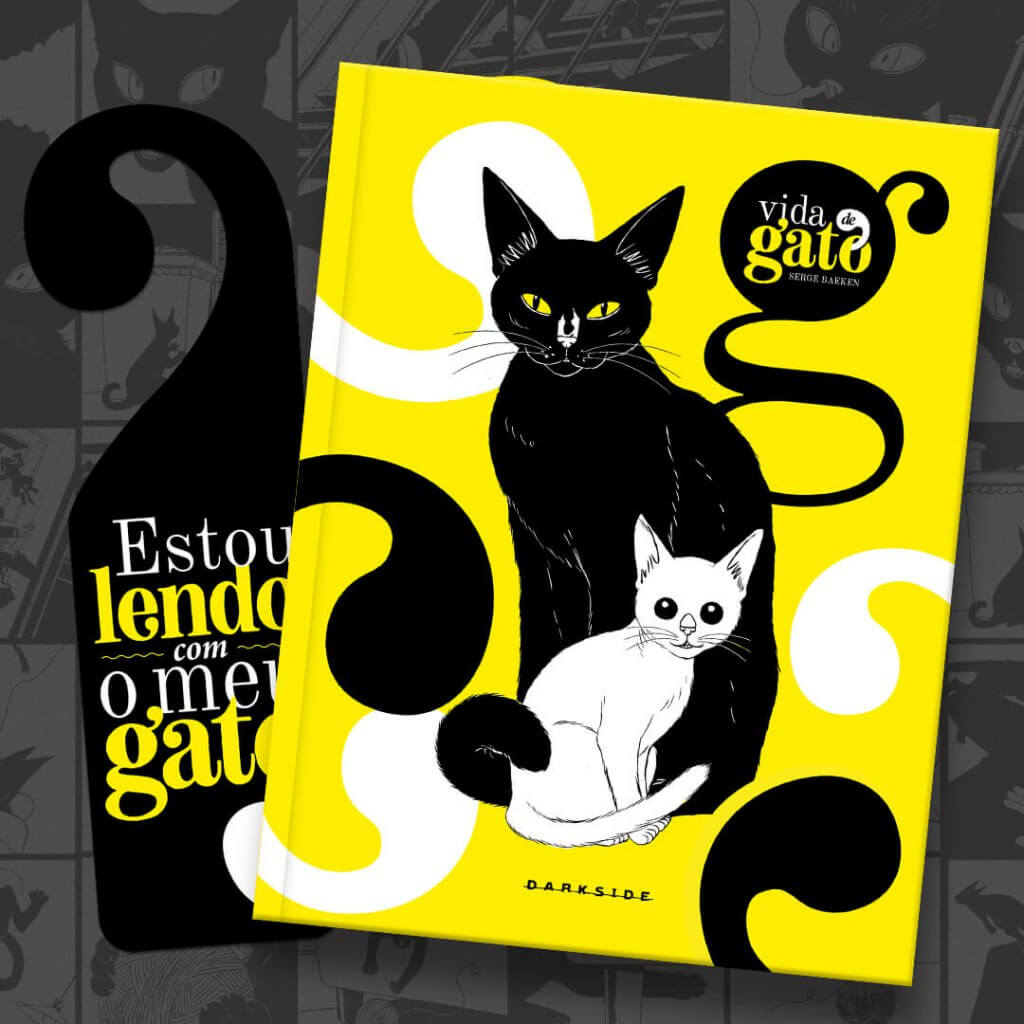 LEIA TAMBÉM: DIA MUNDIAL DO GATO: A MITOLOGIA E OS ESTIGMAS SOBRE ESTES ANIMAIS
Em suas páginas, ele convida o leitor a conhecer o mundo pela perspectiva do gato, em suas diferentes fases da vida. É possível acompanhar a evolução do filhote que só tinha amigos humanos, passando por todas as mudanças de sua vida, até a fase idosa, quando ele se guiava com os bigodes pela casa. Um relato tão íntimo que os gateiros de plantão poderão se identificar e perceber as semelhanças com os companheiros felinos.
O processo de criação de Baeken é um tanto fora do convencional. Assim como na criação de The No Stories, ele escreveu e desenhou Vida de Gato na vitrine de uma loja. Ao contrário do que muitos podem pensar, ele não se incomodou com o fato de ter pessoas passando o tempo inteiro e observando enquanto ele trabalhava.
Segundo Serge Baeken, a estratégia o ajudou a se manter produtivo e a criar em um ritmo constante. Em casa ele se distraía com muita facilidade, portanto, a ideia de se fechar em uma vitrine o obrigou a se manter concentrado. Vida de Gato foi finalizado em apenas dois meses.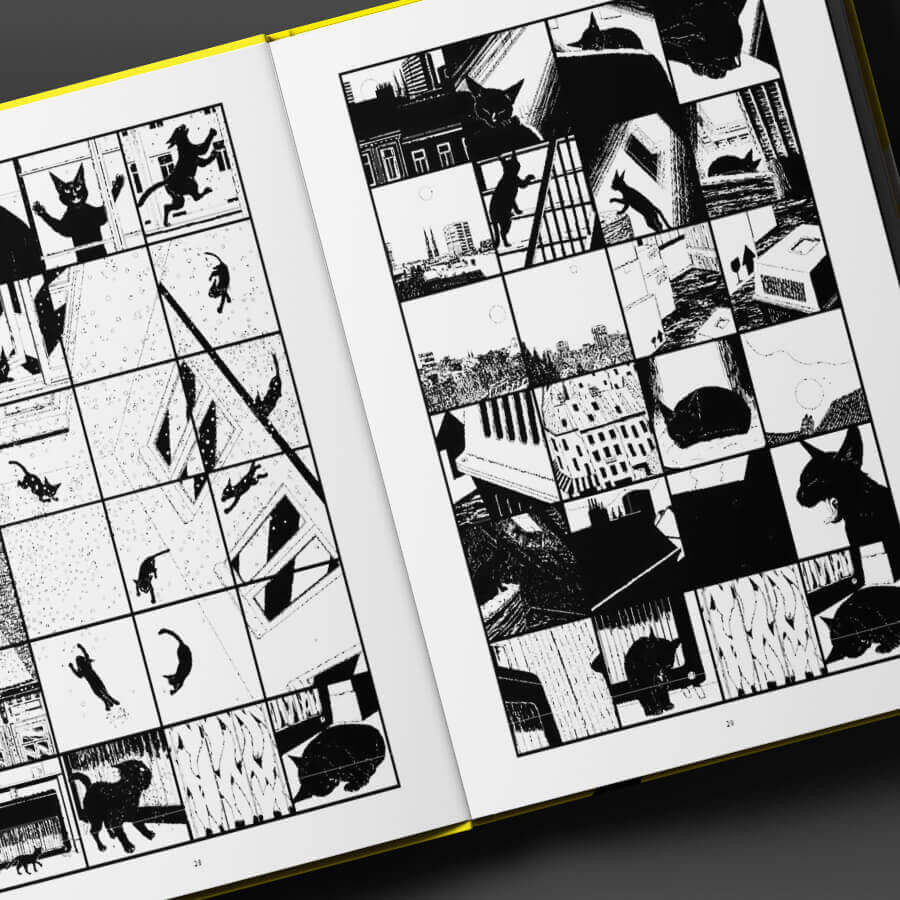 Quem já tentou produzir em casa, com gatos passando e convidando para brincar o tempo inteiro, é obrigado a concordar que a estratégia de Baeken pode ser muito eficaz.