É de conhecimento geral que as crianças fazem desenhos muito especiais. A arte criada na infância mostra uma visão de mundo inusitada, criativa e algumas vezes, bastante bizarra. E qual criança não sonharia em ver seus desenhos saindo do papel e se tornarem realidade? Esse é o objetivo do projeto 'Things I Have Drawn' (Coisas que eu Desenhei, em tradução livre), que já conta com quase 700 mil seguidores no Instagram.
Dom é um menino de 6 anos como muitos outros, que tem como uma de suas atividades preferidas desenhar. Mas para seu pai, Tom, suas criações pareciam interessantes demais para permanecerem apenas na imaginação do anjinho endiabrado, então ele decidiu usar sua habilidade com ferramentas de criação e de design para torná-las reais. O resultado é um projeto que extrapola qualquer linha com a realidade que conhecemos, e une a imaginação das crianças com o nosso mundo.
LEIA TAMBÉM: COMO CRIAR PEQUENOS LEITORES
Toda a produção é compartilhada na conta do Instagram Things I Have Drawn (@thingsihavedrawn), com as mesmas cores, texturas e dimensões que foram desenhadas por Dom, só que em ambientes e contextos reais. Confira algumas dessas peças incríveis: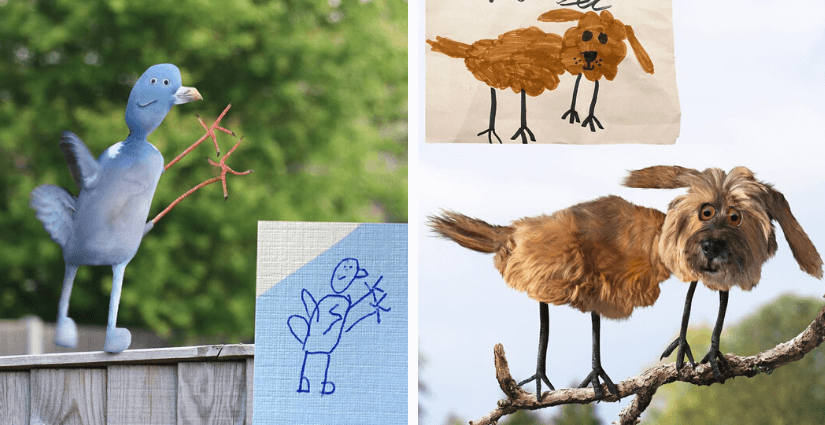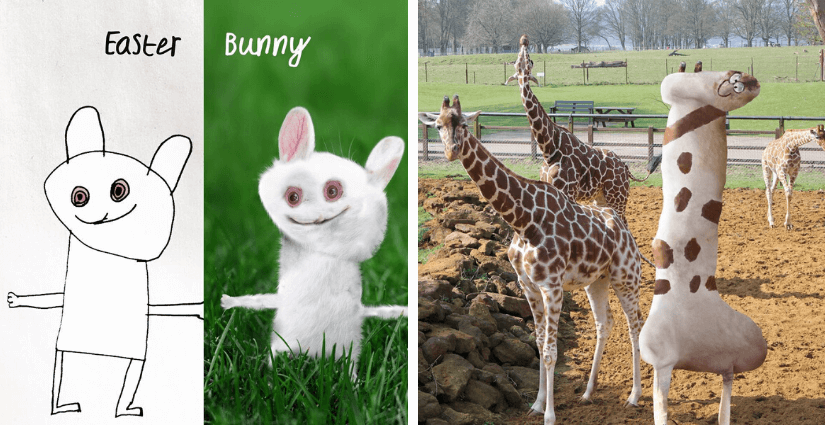 No Brasil, existem alguns projetos similares, mas que transformam a arte infantil em bichinhos de pelúcia divertidos e esquisitos. É o caso do ateliê Bololofos que usa os desenhos das crianças como matéria-prima para seus bonecos, deixando-os cheios de personalidade.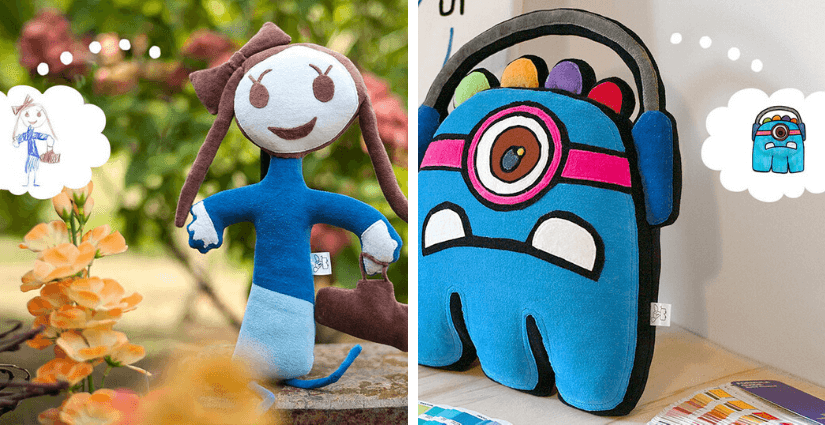 LEIA TAMBÉM: ATIVIDADES INFANTIS DA CAVEIRINHA PARA OS ANJINHOS ENDIABRADOS
A Caveirinha tem verdadeira admiração por iniciativas que promovem e dão espaço para a criatividade infantil se desenvolver. Você conhece algum projeto nesse estilo? Comente aqui.