Ted Bundy vai muito além do serial killer de olhos azuis, carismático, que figurou o noticiário norte-americano na década de 70. A série documental sobre a vida e as atrocidades cometidas pelo lendário assassino está prestes a estrear no Brasil — são entrevistas inéditas, gravadas com o próprio Ted detalhando seus crimes ao longo dos anos.
Inspirado no livro de mesmo nome escrito pelos jornalistas Stephen G. Michaud e Hugh Aynesworth, a série tem mais de 100 horas de entrevistas em áudio que os dois jornalistas conduziram com Bundy no corredor da morte em 1980 — abrindo espaço para o notório serial killer falar sobre sua vida e sua vontade desenfreada de matar mulheres.
Um prato cheio para os aficionados por documentários e séries do gênero True Crime, Conversations With a Killer: The Ted Bundy Tapes (Conversando com um Serial Killer: Ted Bundy) estreia dia 24, nesta quinta-feira, na Netflix, dirigido por Joe Berlinger. Ainda em janeiro, a história de Ted Bundy estreia nos cinemas com Zac Efron no papel do temido serial killer. Com première marcada para o dia 26/01 no Sundance Festival, Extremely Wicked, Shockingly Evil and Vile, também dirigido por Berlinger, narra a história de Bundy a partir da perspectiva de Elizabeth Kloepfer (Lily Collins), namorada do psicopata. O filme ainda não tem data de estreia no Brasil. Além de Zac Efron e Lily Collins, o elenco tem a participação Haley Joel Osment e James Hetfield, vocalista do Metallica, interpretando Bob Hayward, o policial rodoviário que prendeu Bundy.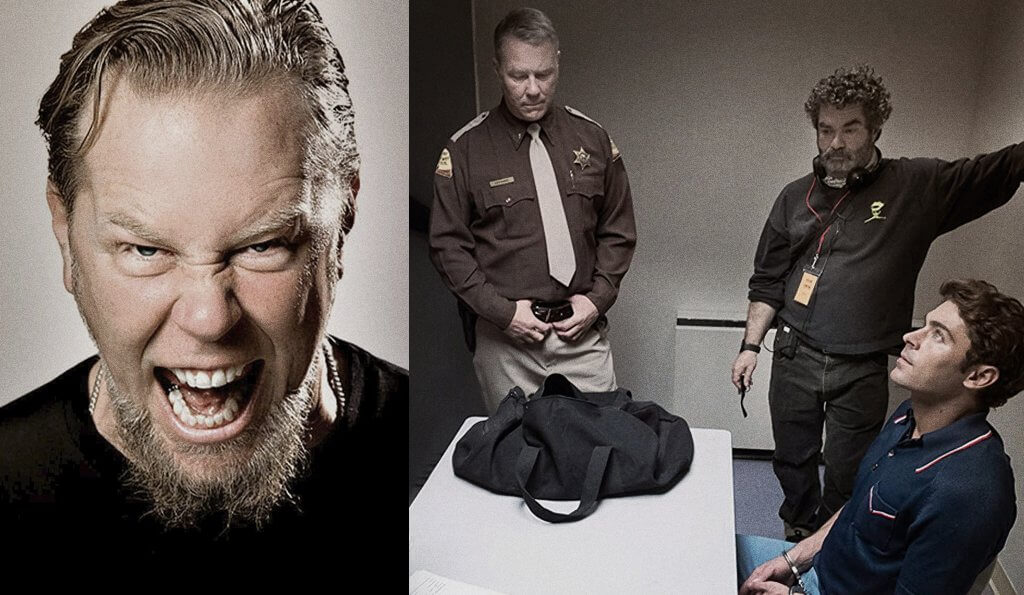 Em sintonia com os lançamentos internacionais, a DarkSide Books traz ao Brasil a história de Ted Bundy em uma edição inédita contada por ninguém menos que a notória autora de True Crime Ann Rule, ex-colega de trabalho de Bundy. Ted Bundy: Um Estranho ao Meu Lado conta a história de um dos mais conhecidos serial killers americanos por um viés inusitado e ainda mais assustador, afinal só conseguimos ver aquilo que o outro decide nos mostrar.
A Cosmopolitan preparou uma lista para você conhecer mais sobre a vida e a personalidade de Ted Bundy, abordados na série, no livro e no filme sobre o notório serial killer.
Ao ser gravado na prisão, Ted acreditava que provaria sua inocência
Ted concordou com a gravação das entrevistas em fitas em uma tentativa de provar a sua inocência perante a Justiça, mas em vez de usar as entrevistas para explicar por que era inocente, o assassino se recusou a falar sobre qualquer coisa além de si mesmo.
"O que ele realmente tinha em mente era uma biografia de celebridades", disse Stephen Michaud, jornalista que entrevistou Ted.
Ted nem sempre foi encantador e carismático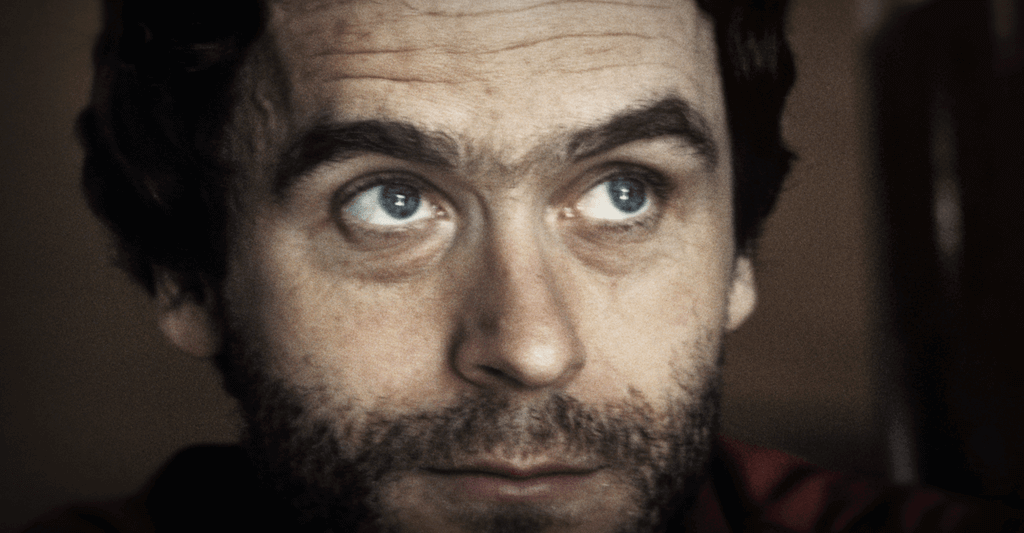 O caso de Ted Bundy se torna ainda mais fascinante porque basicamente todas as pessoas que o conheciam pessoalmente diziam que Ted jamais mataria alguém. Ele matou e estuprou mais de 30 mulheres, antes de finalmente ser descoberto.
Através de entrevistas com pessoas que o conheciam no ensino médio, o documentário que estreia na Netflix neste dia 24 revela que, na verdade, ele era considerado estranho durante sua adolescência. Bundy não tinha ideia de como interagir com as garotas e mostrava ser mais reservado.
Ele se gabava de sua inteligência, mas não era tudo isso
A maioria das pessoas tinham dificuldade em acreditar que Ted Bundy era um serial killer, porque ele era um homem educado e gentil. Na época, Ted estudava Direito na esperança de se tornar político, mas isso não significava que ele era bom no que fazia. Sua nota no LSAT (Law School Admission Test), uma espécie de vestibular muito concorrido para o curso de Direito nos Estados Unidos, acabou sendo baixa e ele não foi aceito nas escolas que realmente queria.
LEIA TAMBÉM: 5 SERIAL KILLERS BRASILEIROS SANGUINÁRIOS
A história de Ted nos mostra que devemos ouvir mais as mulheres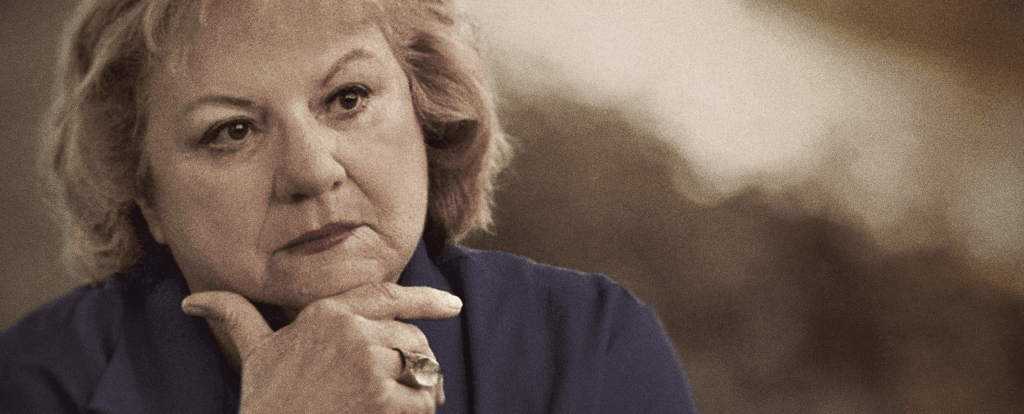 Talvez a parte mais revoltante de toda a história de Ted Bundy seja que ninguém escutou ou acreditou nas mulheres durante todo o processo de investigação. Quando as vítimas começaram a desaparecer e as investigações foram iniciadas, a namorada de Ted, Elizabeth Kloepfer, ligou para a polícia para sugerir que ele poderia ser o homem procurado.
Segundo Elizabeth, havia indícios no seu relacionamento que a levaria a acreditar que Ted seria capaz de matar. A desconfiança começou após ela perceber que ele nunca estava em casa quando as mulheres desapareciam e parecia se encaixar no perfil descrito (um cara chamado Ted com um Fusca bege). Infelizmente não havia provas suficientes para ligá-lo ao caso, e quando a foto de Ted foi exibida para testemunhas dos desaparecimentos, elas disseram que poderia não ser ele.
Depois de sua própria namorada o denunciar, Carol DaRonch, sobrevivente de uma de suas tentativas de ataque, foi confrontada com ceticismo quando ela o identificou. Os oficiais ao seu redor questionaram se ele tinha certeza de que havia identificado o homem certo.
O julgamento de Ted Bundy foi bizarro
Durante o julgamento, as mulheres compareceram ao tribunal porque ficaram fascinadas com Ted. Nas imagens, é possível observar elas sendo entrevistadas pela imprensa americana e explicando que estão "aterrorizadas" com os acontecimentos, mas ainda interessadas. Algumas até traziam cartas para tentar passar ao serial killer dentro no tribunal. Isso te lembra algo? O Maníaco do Parque, serial killer brasileiro que assassinou 11 mulheres e estuprou outras 9 em meados em 1997, recebeu inúmeras cartas de mulheres mesmo dentro da prisão — casando-se com uma das remetentes em 2002.
Ted fez sua própria defesa nos tribunais
A vaidade e a autoestima de Ted o fizeram ser seu próprio advogado nos tribunais americanos. E, claro, ele também estudava Direito, embora não tenha sido aprovado nos principais exames.
As cenas de Ted Bundy carregando calhamaços de processos, se defendendo diante do juiz e a manifestação das mulheres renderam momentos inéditos para a corte e para a imprensa americana na época.
Confira o trailer de Conversando com um Serial Killer: Ted Bundy: