O clássico que encanta gerações até os dias de hoje encontra novo lar muito além da toca do coelho. Alice nos País das Maravilhas chegou na DarkSide® Books inaugurando a marca Fábulas Dark com duas edições para os apaixonados pelo imaginário de Lewis Carroll e outra edição exclusiva para os pequenos na marca Caveirinha. Uma dessas três versões é a Classic Edition, que traz o texto Carroll e as ilustrações originais de John Tenniel – criadas para a primeira edição de 1865 -, além de um projeto gráfico realizado com apreço e que remete à época de lançamento da obra.
Poucas pessoas sabem, talvez, mas antes de John Tenniel ser o famoso ilustrador de Alice, ele foi na verdade um pirata. Parece que Tenniel reuniu uma bagagem recheada de aventuras e perigos no seu currículo antes de mergulhar na criação das páginas ilustradas dos livros Alice nos País das Maravilhas, Alice Através do Espelho e O Que Alice Encontrou por Lá, de Lewis Carroll.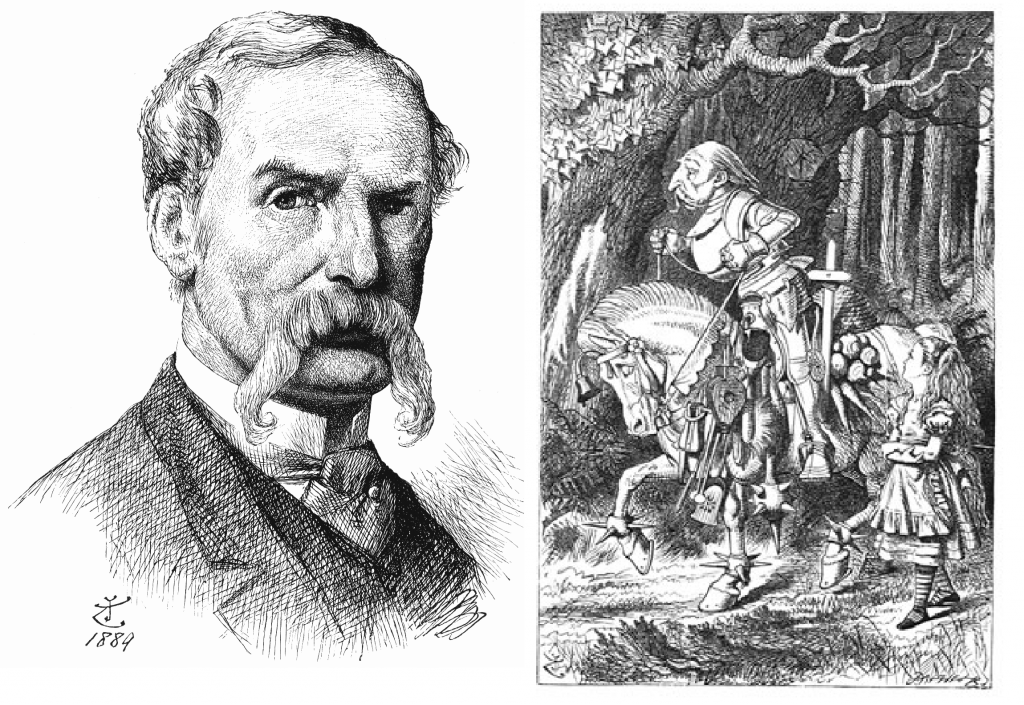 Nascido em Londres no dia 28 de fevereiro de 1820, John Baptist Tenniel perdeu a visão de um olho acidentalmente enquanto praticava esgrima com o pai (que era mestre neste esporte), o que não foi um impedimento para o aprimoramento de sua memória fotográfica invejável – que o possibilitava desenhar sem a utilização de modelos – mas lhe garantiu o apelido de "John caolho".
LEIA TAMBÉM: CINCO REFLEXÕES PRESENTES EM ALICE NO PAÍS DAS MARAVILHAS
Antes de realizar um dos trabalhos mais importantes de sua carreira para Carroll, John Tenniel é lembrado por ter sido o principal cartunista político da revista Punch há mais de 50 anos. O ilustrador também colaborou produzindo mais de duas mil ilustrações e caricaturas para revistas, além de ilustrar vários livros na época, incluindo uma edição das fábulas de Esopo, de 1848.
Dotado de uma personalidade quieta e introvertida desde a infância até durante a fase adulta, Tenniel entrou para a Royal Academy of Arts em 1842, na qual foi admitido por ter sido capaz de realizar diversas cópias de esculturas clássicas, algo exigido na admissão. Mas, embora Tenniel tenha desenvolvido parte do seu talento na academia, o ilustrador discordava dos métodos de ensino do local e preferiu estudar à sua maneira, sem chegar a concluir sua graduação.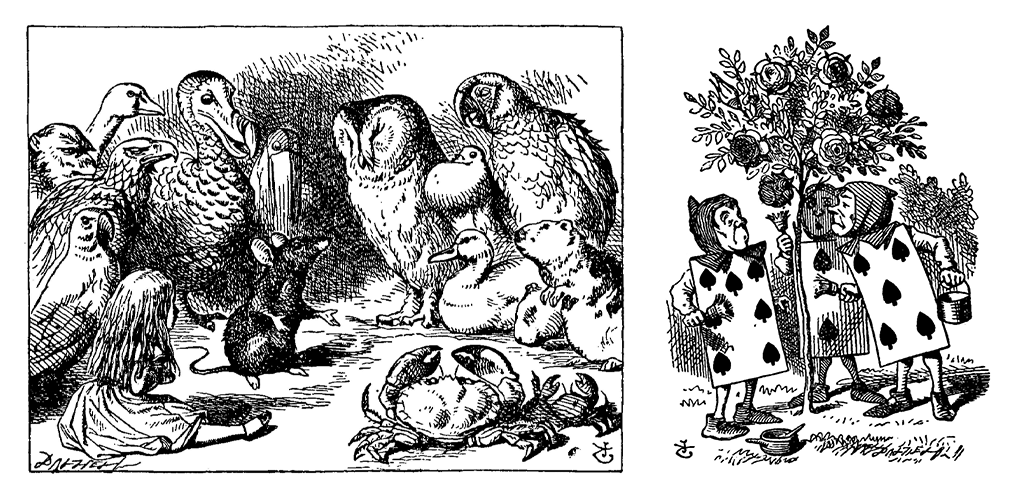 Autodidata e apaixonado por detalhes
Por sua conta e risco, ele começou a estudar estátuas clássicas, recriar ilustrações de livros, produzir desenhos de animais em zoológicos e pessoas conhecidas na sociedade artística. Foi a partir deste aperfeiçoamento e amor aos detalhes que Tenniel pode adentrar em sua imaginação e finalmente criar o seu próprio traço.
A primeira ilustração publicada de John Tenniel foi para o livro "The Book of British Ballads", de Samuel Carter Hall, em 1842. Mas foi por meio do seu trabalho para a revista Punch que o ilustrador chamou atenção do público, ilustrando imagens satíricas e radicais sobre as mudanças abrangentes no momento da reforma política e social de seu país. A revista espelhava o humor do público vitoriano por mudanças sociais liberais e os desenhos de Tenniel, seguindo as escolhas dos editores, refletiam as tensões acaloradas na época.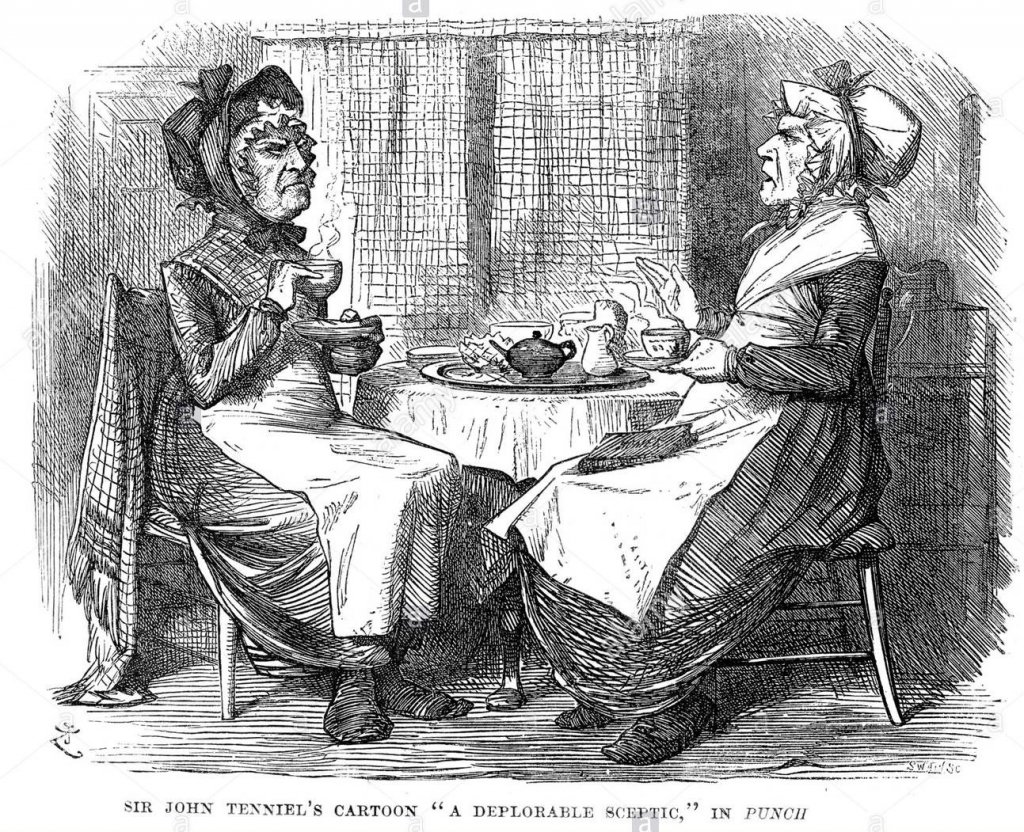 Lewis Carroll era um leitor regular da revista Punch e, portanto, estava familiarizado com o trabalho de Tenniel. No entanto, Orlando Jewitt, que trabalhou para Carroll, sugeriu que ele empregasse um ilustrador profissional para Alice no País das Maravilhas, mas Carroll decidiu apostar no talento de Tenniel.
Em 1865, após longas conversas com Carroll, Tenniel ilustrou a primeira edição de Alice no País das Maravilhas. Ao total, o ilustrador desenhou cerca de noventa e dois desenhos para as duas obras de Carroll de 1865 e 1871.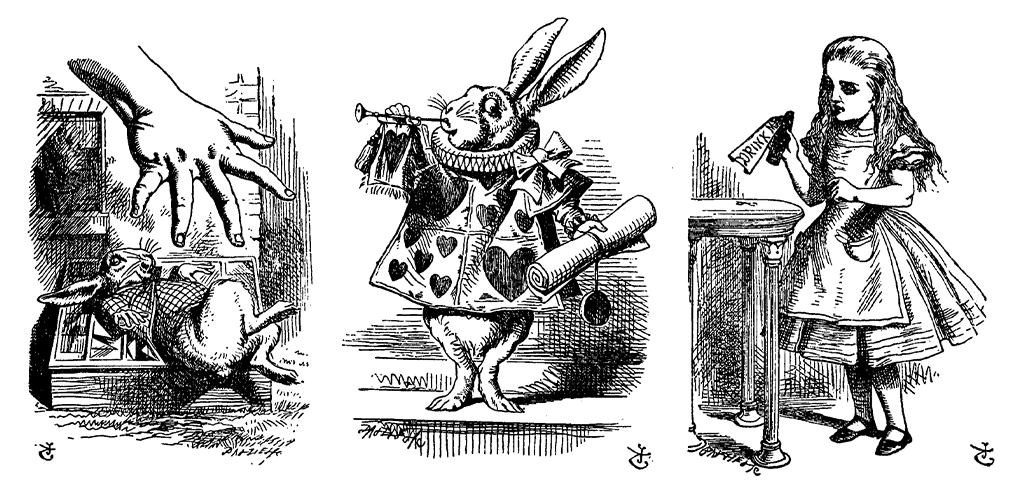 John Tenniel morreu em 1914. No entanto, o ilustrador foi muito além de um simples "pirata" introvertido que gostava de praticar esgrima e ir contra aos métodos da academia. Tenniel foi o responsável por ilustrar na época vitoriana a imaginação da garota mais conhecida da literatura mundial; a pequena Alice que aguça a criatividade e a imaginação de meninas, meninos e adultos, aqueles que desejam escapar da realidade cotidiana entediante e adentrar na toca onírica do Coelho Branco, onde tudo é possível.
"Alice ainda é e sempre será a melhor lição de ética, de irreverência e de inconformismo, tanto para crianças quanto para adultos."


– Nicolau Sevcenko