A Era Vitoriana tem um significado muito mais amplo do que somente o reinado da Rainha Vitória. Quando falamos neste período específico da história pensamos no horror que esteve em alta naqueles anos: tanto nos folhetinescos penny dreadfuls quanto nos contos e romances. E a monarca teve muita influência nisso.
Um retrato do ar fantasmagórico que definiu o período pode ser observado no livro Vitorianas Macabras, que reúne contos aterrorizantes de 13 escritoras da época. As narrativas envolvem a relação entre vivos e mortos, casas mal-assombradas e espíritos vingativos.
LEIA TAMBÉM: CONHEÇA 5 AUTORAS MACABRAS QUE DESAFIARAM AS REGRAS DE SEU TEMPO
Quem foi a Rainha Vitória
Alexandrina Victoria era uma rainha improvável, que apenas ascendeu ao poder após o falecimento de seu tio Rei William IV, que não deixou descendentes. Ela foi coroada em 1837, com apenas 18 anos. Dedicada às funções do cargo, ela não pensava em se casar, até que se apaixonou pelo seu primo, o príncipe alemão Albert de Saxe-Coburg-Gotha, com quem se casou aos 21 anos.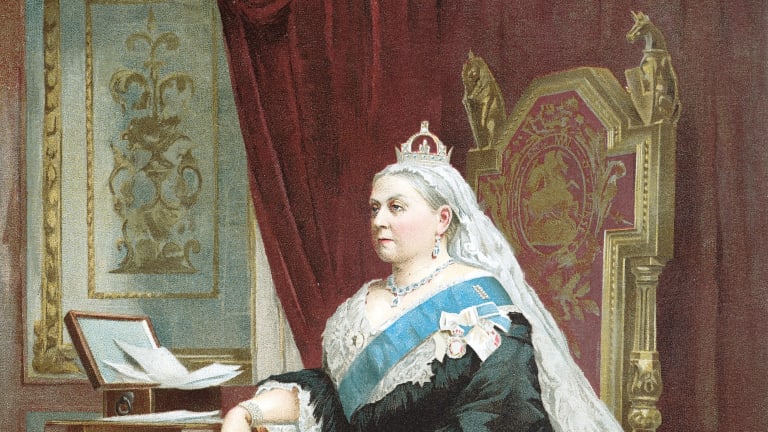 A Rainha era extremamente devotada ao marido, deixando até meio de lado a criação de seus nove filhos para que pudesse dedicar mais tempo a Albert. Não foi surpresa a forma dramática com que assimilou a morte de seu amado, por causa de uma doença, quando ele tinha apenas 42 anos.
O luto de Vitória e o culto à morte
Mergulhada em profunda melancolia, a Rainha Vitória estendeu os dois anos habituais do luto por todos os 40 anos restantes de sua vida. E não estamos falando apenas de se vestir de preto. A monarca, logo após o falecimento do marido, ordenou que o quarto dele fosse fotografado e preservado, inclusive mantendo o último copo que ele usou e o livro que estivera lendo em seus respectivos lugares.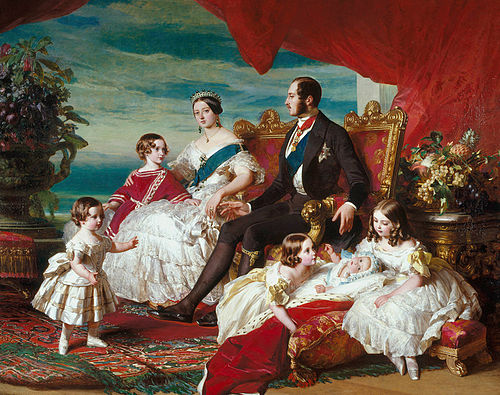 Como se isso não fosse o suficiente, a soberana ainda mandou que fossem feitos moldes das mãos do falecido Albert para a produção de réplicas de gesso. Dizem que ela costumava dormir abraçada a estas mãos, além de levar o busto do marido para reuniões e fotografias da família.
Outra medida bizarra era ordenar que os criados continuassem a atender o fantasma de Albert como se ele nunca tivesse falecido: levavam bacias com água morna para a sua toalete, navalhas para a barba, trocavam roupa de banho e de cama, escovavam seus casacos, engraxavam seus sapatos, deixavam seus relógios funcionando e suas bengalas de prontidão.
Por suas atitudes fúnebres, a Rainha passou a ser chamada de Viúva de Windsor. Esta atmosfera de luto eterno e de mergulho nas trevas fez com que a morte estivesse na moda durante a Era Vitoriana, o que influenciou diretamente os temas que mais inspiraram os escritores e que interessavam aos leitores.
Mas esta atmosfera fantasmagórica não era exclusividade da Rainha Vitória. Apesar de ela ter optado por viver em um estado constante de luto, a sociedade londrina do século 19 era cercada pela morte: a expectativa de vida de homens de classe média girava em torno dos 45 anos, enquanto operários e desvalidos mal chegavam aos 30. Isso sem mencionar as mulheres que costumavam morrer em seus anos férteis, dos 20 aos 40 anos, e as crianças que muitas vezes nasciam mortas ou não sobreviviam aos primeiros anos de vida. Charlotte Brontë, uma das escritoras em Vitorianas Macabras entrou para esta estatística, tendo falecido enquanto estava grávida, aos 38 anos de idade.
Assim como a Rainha, os cidadãos que podiam arcar com os custos não mediam esforços para eternizar seus mortos, fosse por meio de pinturas, fotografias, velórios, monumentos póstumos e bonecas confeccionadas para serem colocadas em berços que deveriam embalar crianças de verdade. O luto da Viúva de Windsor apenas reforçou e validou a aura sombria daquela época.
Mulheres começam a se destacar na Era Vitoriana
A atmosfera fúnebre e os contos de terror não foram o único legado da Rainha Vitória para a literatura da época. A soberana foi uma figura icônica que contribuiu bastante para o início da jornada de busca do protagonismo feminino, inclusive na literatura, campo dominado pelos homens.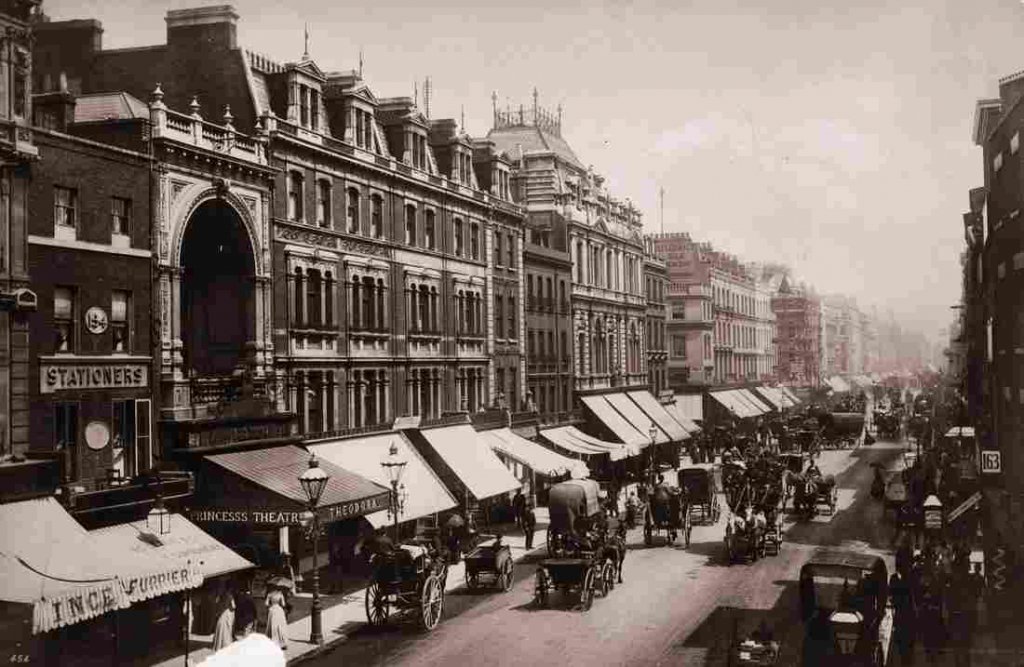 Apesar da Rainha defender os valores tradicionais, de que mulheres deveriam cuidar dos filhos e da casa, ela própria não fazia isso, despertando nas mulheres a ideia de que elas também podiam fazer algo mais ambicioso de suas vidas. Aliás, a monarca já quebrou paradigmas ao pedir seu primo Albert em casamento, em vez de esperar por uma proposta dele.
LEIA TAMBÉM: DARKLOVE: A FORÇA DE PERSONAGENS FEMININAS ESCRITAS POR MULHERES INSPIRADORAS
O clima fantasmagórico da Londres vitoriana também abriu caminho para a ascensão de médiuns, já que muitas pessoas — a Rainha inclusa — queriam meios de se comunicar com seus entes queridos que foram deste para o próximo plano. A predominância de médiuns do sexo feminino conferiu um protagonismo inédito às mulheres, que eram o centro da sala em sessões mediúnicas (séances).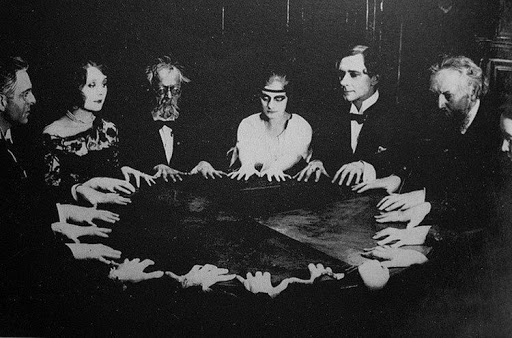 No que diz respeito à literatura, a Rainha Vitória também entrou para a história por ser a primeira monarca a publicar um livro, escrito e ilustrado por ela. Em Leaves from the Journal of Our Life in the Highlands (Folhas do diário da nossa vida nas Highlands) ela faz elogios ao seu criado escocês John Brown, de quem ela se tornou bem próxima nos anos de luto. A publicação se tornou um best-seller, inspirando toda uma geração de mulheres que aspiravam se tornar escritoras.
Se a segunda metade do século 19 viu a predominância da literatura macabra, dos contos de terror e do culto à morte, muito disso se deve à atmosfera fantasmagórica cultivada por Vitória em suas quatro décadas de luto. Com todas as suas contradições de uma rainha soberana e dependente, tradicional e revolucionária, a Rainha Vitória se tornou um símbolo da era que leva o seu nome, inspirando admiração e temor até os dias de hoje.