Eu estava, coincidentemente, apertando o play no filme Histórias de Fantasmas quando dei uma das minhas tantas olhadas diárias no Instagram e me surpreendi com fotos de Peter Straub e Stephen King em vários perfis. Confesso que imaginei um novo livro, uma nova série, afinal de contas, falamos de Straub-King/King-Straub, e como fã eu também esperava ansiosamente por uma nova união dessas quatro mãos há um bom tempo. Então eu li: Peter Straub havia partido com sua alma e nos deixado com suas histórias.
A primeira dessas histórias começou em 2 de março de 1943, em Milwaukee, EUA, quando Peter chegou ao mundo, e já aos 7 anos teve sua bússola empurrada pelo macabro, depois de um encontro prematuro com a morte ao ser atropelado por um carro. Sobre o encontro desafortunado, ele mesmo escreveu em sua biografia:
Por ter aprendido prematuramente que o mundo era perigoso, ele era nervoso, inquieto, extremamente tagarela apesar de sua gagueira, fisicamente desconfortável e, pelo menos até começar a escrever horror três décadas depois, propenso a pesadelos.
Os livros o tiravam de si mesmo, então ele lia ainda mais do que antes, um hábito juvenil incomensuravelmente valioso para qualquer escritor, o escuro e o espalhafatoso, em direção ao macabro e ao violento. Ele encontrou seu primeiro 'efeito' quando descobriu que podia fazer esse tipo de coisa ser divertida.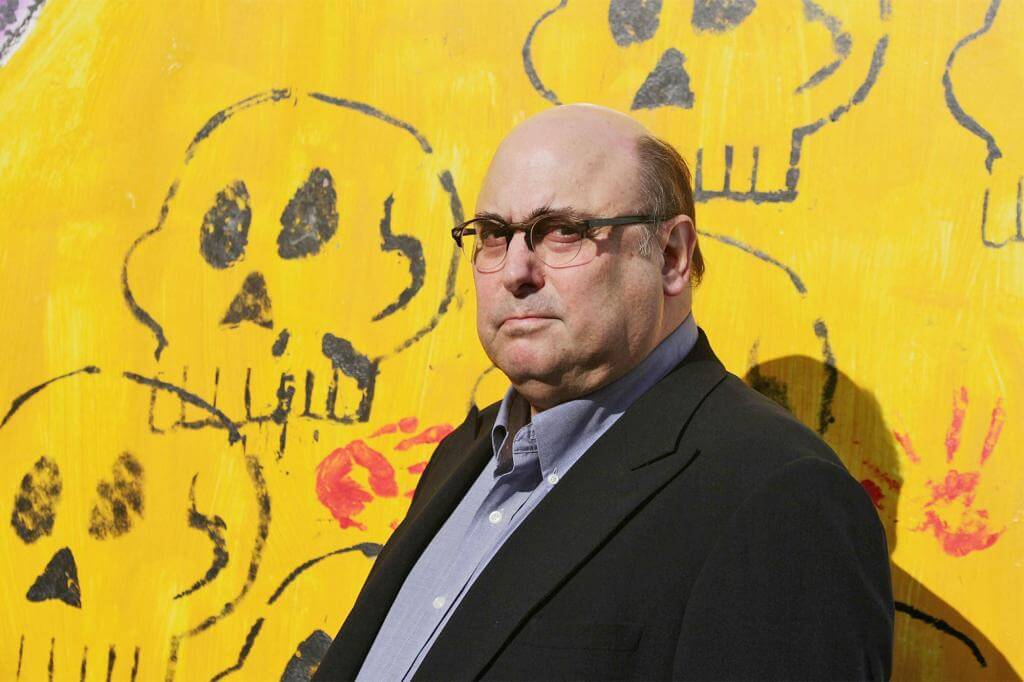 A vida continuou e Peter se tornou um autor inquieto e prolífico (e um pouco assombrado), e testou muitas de suas ferramentas antes de enveredar de vez pelo caminho sem volta do horror. De 1971 até 1976, Straub dividiu suas letras entre poemas e romances, flertando com o suspense em Júlia (1975) mas ainda mantendo seus piores fantasmas trancafiados. Tudo isso mudou em 1979, com seu romance Ghost Story, sobre quatro homens idosos assombrados que se reúnem para contar histórias de fantasmas e acabam por trazer algo de volta. O livro foi adaptado em um filme de 1981, estrelado por Fred Astaire e Alice Krige (o filme que eu citei e quase voltei a assistir).
Depois do sucesso do livro e de conseguir se livrar de parte de seus pesadelos via terapia de escrita, Peter não parou mais, e escreveu mais de vinte romances, quase todos sob a temática do medo. Em 1984, veio a tão conhecida parceria com Stephen King, mas a amizade e o mútuo respeito entre os dois autores (algo muito, muito raro) nasceu bem antes, com elogios trocados dos dois lados (mais raro ainda…).
Sobre King, Straub escreveu:
Ele me mostrou como escapar da minha própria educação. O bom gosto não tinha nenhum papel em seu pensamento: ele não tinha medo de ser barulhento e vulgar, de apresentar horrores de frente, e porque era capaz de abandonar noções de bom gosto, ele podia empurrar sua ambição para a pura e deliciosa ostentação – para a berrante beleza do espalhafatoso.
Quanto a King, ele admirava o colega por sua precisão nas letras, poesia e temperamento, e por sua forma de construção de romances. Do mesmo modo, também o admirava por sua imaginação que sempre deixava resíduos quando o livro era fechado. King decretou:
Ghost Story é provavelmente o melhor romance sobrenatural a ser publicado na esteira dos três pioneiros – O Bebê de Rosemary, O Exorcista e The Other (Thomas Tryon, 1971) – que inauguraram a nova onda de terror nos anos 1970.
Peter nos deixou dia 6 de setembro, em uma terça-feira de trabalho, sem alarde, como um perfeito cavalheiro. Dono de uma generosidade que nunca o abandonou, encontrou na escrita uma forma de ser respeitado, cultuado e, até mesmo, amado. Entre as condolência e pesares de admiradores e colegas de trabalho, King, que se não foi o maior, foi um dos melhores e mais leais parceiros de Peter ao longo dos anos, disse via Twitter:
É um dia feliz para mim porque FAIRY TALE foi publicado. É um dia triste porque meu bom amigo e colega e colaborador incrivelmente talentoso, Peter Straub, faleceu. Trabalhar com ele foi uma das grandes alegrias da minha vida criativa.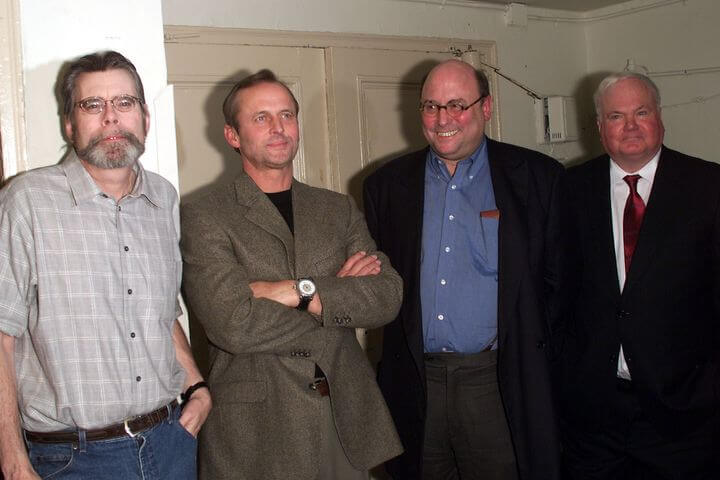 Via telefone ao The New York Times, King disse:
Ele era um escritor único de várias maneiras. Ele não era apenas um escritor literário com uma sensibilidade poética, mas era legível. E isso foi uma coisa fantástica. Ele era um escritor moderno, equivalente a, digamos, Philip Roth, embora escrevesse sobre coisas fantásticas.
Neil Gaiman, também amigo de longa data de Peter, disse em seu perfil no Twitter:
Peter Straub 1943-2022. Um dos melhores escritores que já li, um dos melhores amigos que conheci. Sempre gentil, engraçado, irascível, brilhante. Certa vez, realizou a posição de Corvo na ioga, em um banheiro masculino de Milwaukee WI, porque ele era destemido e orgulhoso de sua ioga. Vou sentir sua falta, Peter.
Por aqui, no castelo de ossos da DarkSide®, ficamos infinitamente entristecidos, mas cientes que Peter fez o que muitos não são capazes: ele se preocupou em superar apenas a si mesmo, e acabou superando a muitos. Felizmente, conseguimos publicar Ghost Story a tempo, e alguma alegria se refaz nesse momento de dor, pois conseguimos homenagear Peter um pouquinho antes do entroncamento que o levou para uma outra estrada, a da eternidade.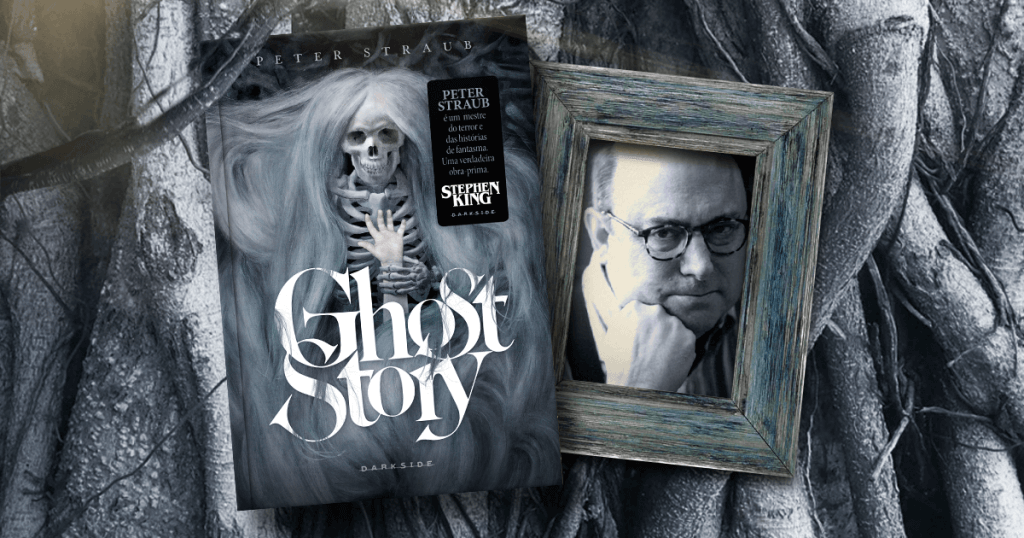 Coube à filha de Peter, Emma Fusco-Straub, também autora reconhecida e aclamada, anunciar a notícia que não gostaríamos de ler:
Peter Francis Straub, a pessoa mais inteligente e divertida em todos os cômodos em que esteve, 02/03/43 – 04/09/22. Que sorte tivemos. Não há palavras suficientes no mundo.
Realmente, nós do Clube do Fogo do Inferno ficamos sem palavras, e com um nó na garganta que ainda levará muito tempo para se desfazer. Ainda assim, somos gratos.
E como somos gratos.
LEIA TAMBÉM: CONHEÇA PETER STRAUB, AUTOR DO CLÁSSICO GHOST STORY