A década de 1980 marcou a vida de muitos de nós, além de ter nos presenteado com produções artísticas de alto nível que ficariam para sempre em nossa memória e renderiam inspirações para muitas outras produções anos depois. Uma delas é a série Stranger Things, ambientada no ano de 1985 e com personagens infantis cativantes que cresceram diante dos olhos dos fãs, a série incorporou inúmeras referências à década que deixaram os fãs mais velhos nostálgicos diante da TV nas últimas semanas.

Com menções a filmes, livros, games e explorando até as roupas da época, Stranger Things, que já está em sua terceira temporada, é uma verdadeira imersão nos inesquecíveis anos 1980 e se tornou sucesso absoluto apostando em produtos da cultura pop e conquistando uma verdadeira legião de fãs. Pela DarkSide Books, os anos 1980 são explorados em detalhes com o livro Stranger Fans, de Joseph Vogel. Nele, o autor relembra toda a nostalgia da década e revela detalhes e easters eggs da série Stranger Things — um verdadeiro guia para os fãs nos anos 1980 que se apaixonaram pela produção dos Duffer Brothers.
LEIA TAMBÉM: Stranger Things: Conheça a Eleven da vida real
Confira uma lista de tudo que era sucesso em 1985, ano em que se passa a terceira temporada de Stranger Things:
NO CINEMA

De Volta Para o Futuro
Uma lenda da ficção científica nasceu no ano de 1985. De Volta Para o Futuro, do diretor Robert Zemeckis, surge nos cinemas apresentando Marty McFly (Michael J. Fox), um adolescente que volta no tempo até 1955. Desde então, nunca mais nos esquecemos de McFly, do Dr. Emmett Brown (Christopher Lloyd) e, claro, do lendário DeLorean DMC-12. De Volta Para o Futuro é um filme explorado pela cultura pop e admirado por muitos até os dias de hoje.

Gremlins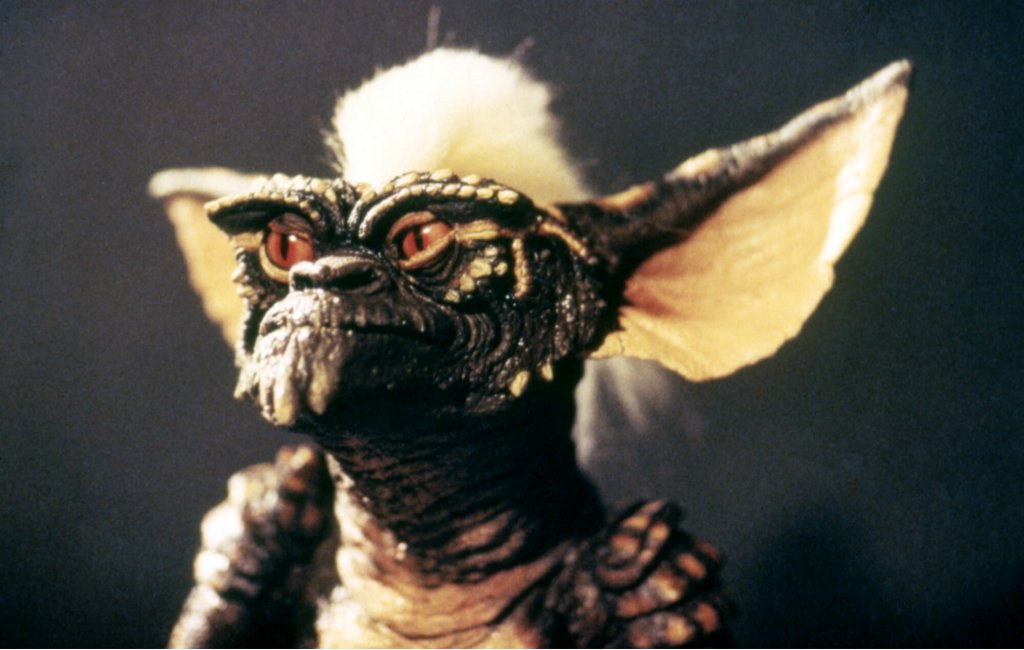 A indústria cinematográfica dos anos 1980 produziu filmes que ficaram eternizados como verdadeiros clássicos. A lista de produções inesquecíveis é extensa, mas, no ano de 1985, os Gremlins dominaram também. No filme de Joe Dante, lançado em 1984, as pequenas criaturas decidem destruir a cidade na véspera do Natal, eles se multiplicam e aterrorizam a todos. No ano seguinte até bonecos dessas pequenas criaturas já eram vendidos. Você se lembra das regras? Eles não podem se molhar, não os submeta a luzes fortes e, por fim, nunca, em hipótese alguma, alimente essas criaturas após meia-noite.

Os Goonies
Um dos filmes mais nostálgicos já escritos pelo lendário Steven Spielberg. Ao lado de Chris Columbus, Spielberg assinou o roteiro de uma aventura fantástica, que teve direção de Richard Donner, e eternizou personagens como Mickey, Gordo, Bocão, Willy Caolho, Sloth e vários outros em nossa memória. Os Goonies estreou em julho de 1985 nos cinemas americanos e em agosto do mesmo ano já chegava ao Brasil. Recentemente, o elenco recriou uma imagem lendária do filme e viralizou nas redes. Eles certamente marcaram a infância de muita gente. Goonies never say die!

NA TV

Thundercats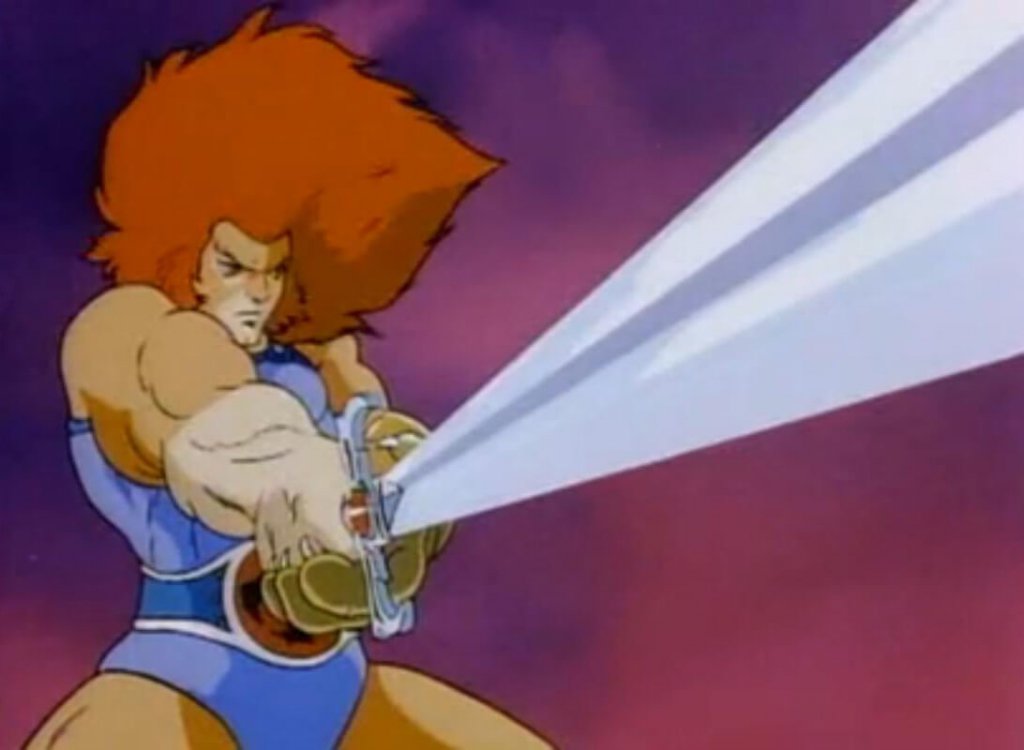 A animação revela as aventuras de um grupo de felinos guerreiros que vive no planeta Thundera. A primeira temporada do desenho foi lançada em 1985 e tinha 65 episódios — outras três temporadas ainda existiram, com 20 episódios cada. No Brasil, a série estreou em 1986 na TV Globo e foi exibida até 1990. Não há quem não se lembre da nostálgica abertura do desenho.

Jaspion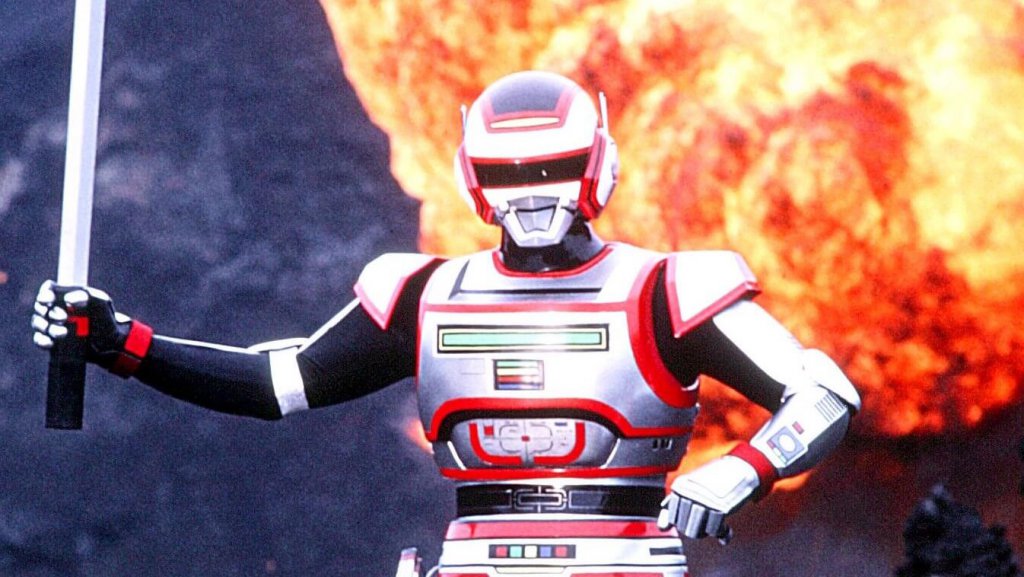 Direto do planeta Edin, Jaspion estreava nas TVs do Japão em 1985 e encantava crianças com a história de um jovem que cai de uma nave espacial e se torna um lendário guerreiro. No Brasil, a febre do desenho chegou um pouco mais tarde, em 1988, juntamente com Changeman. Kyojuu Tokusou Juspion é o título original da série de 46 episódios, e Jaspion foi interpretado pelo ator e dublê japonês Hikaru Kurosaki.

Palhaço Bozo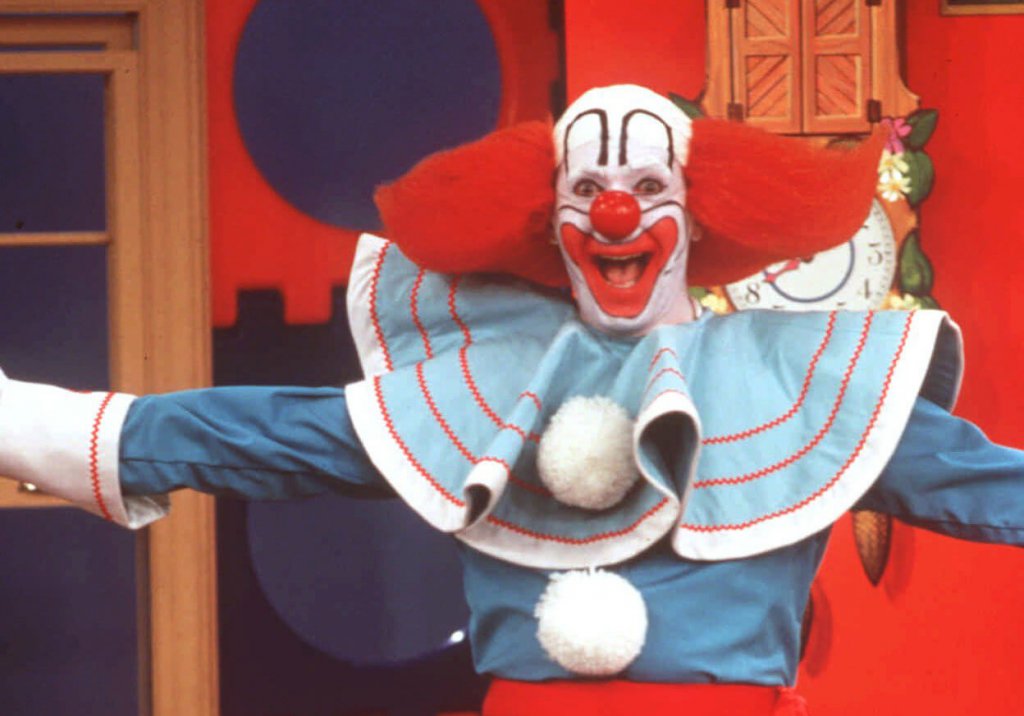 A década do Bozo. Alguns morriam de medo desse palhaço debochado, de pés imensos e rosto pintado, outros sonhavam em falar ao vivo com o Bozo pelo telefone. Importado dos Estados Unidos, o palhaço Bozo foi um fenômeno por onde passou e atingiu os maiores picos de audiência da época. No Brasil, o auge do programa exibido pelo canal SBT aconteceu em meados de 1985 e Arlindo Barreto, o intérprete mais famoso, deu vida ao personagem de 1983 a 1986 e sua história foi retratada no cinema em 2017, com interpretação magistral de Vladimir Brichta.

She-Ra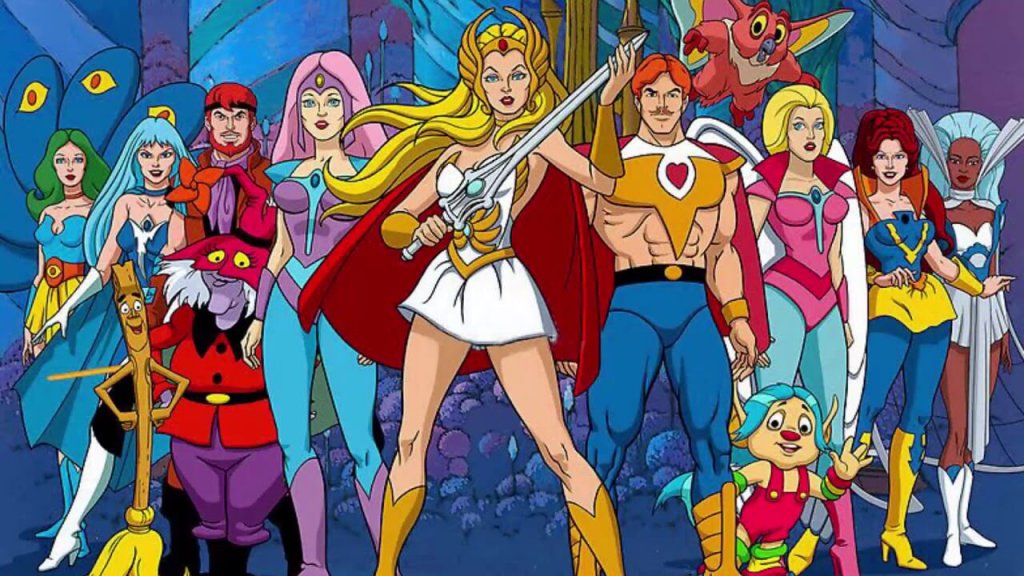 Lançado em 1985, o desenho animado She-Ra foi um sucesso instantâneo na TV norte-americana e chegaria ao Brasil em junho do ano seguinte para deixar as crianças vidradas diante de TV. A guerreira do planeta Eternia se revela irmã de outro personagem clássico dos anos 1980: He-Man. Ao saber que seu irmão está em apuros, Adora, nome verdadeiro da guerreira ergue sua espada e grita "Pela honra de Grayskull". transformando-se em She-Ra para, enfim, salvar He-Man, que estreou em 1983 e deve seu último episódio exibido em 1985. A diretora da série animada foi Gwen Wetzler, conhecida como a primeira mulher a liderar produções animadas em grandes canais dos Estados Unidos.

NA MÚSICA

Michael Jackson
Os anos 1980 foram importantíssimos para a música pop. Em 1983, Michael Jackson lançou o clipe icônico de Thriller, dirigido por John Landis. Em 1985, a música, a quarta faixa do álbum de mesmo nome, já havia sido hit em todas as rádios e era exibido a cada 40 minutos na MTV — a coreografia exibida no clipe também foi imortalizada e repetida nos quatro cantos do mundo.

Madonna
Os anos 1980 também foram muito especiais para Madonna. Em 1984, a cantora explode nas paradas de sucesso com Material Girl. Do álbum Like a Virgin, a música atingiu as principais posições de rankings da Billboard e ocupou, em fevereiro de 1985, a quinta colocação do Billboard Hot 100.

We Are The World
Um vídeo e música que certamente todos se lembram (ou ouviram em algum momento da vida) aconteceu em 1985. We Are The World reuniu vários ícones da música, como Bob Dylan, Stevie Wonder, Michael Jackson, Ray Charles, entre outros que cantaram pelo fim da fome na África, em um projeto intitulado USA for Africa.

Rock in Rio e Live Aid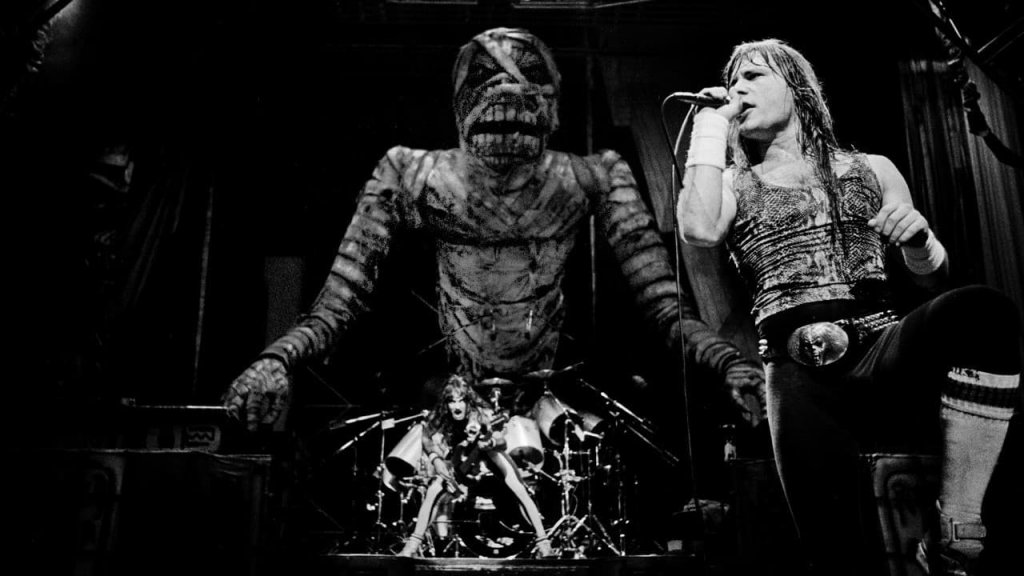 Grandes festivais de música aconteceram nesse ano. Além do pop, o rock and roll também cresceu exponencialmente na década de 1980 — formando bandas como Guns N' Roses — e marcando toda a geração com festivais que se tornaram referência no mundo da música. O Rock in Rio nasce em janeiro de 1985 e até hoje é considerado o maior festival de música do planeta. Com o Brasil saindo de um obscuro período político de mais de 20 anos de ditadura militar, esse era o cenário perfeito para os jovens extravasarem ao som de bandas como Iron Maiden, AC/DC, Scorpions, Queen e muitas outras.
Em julho desse mesmo ano, o Live Aid acontece na Filadélfia com uma plateia de mais de 95 mil pessoas — e em Londres, com cerca de 80 mil presentes. O festival, criado com a intenção de reverter os lucros para o fim da fome na Etiópia, foi uma das maiores transmissões via satélite da época e levou a plateia à loucura com alguns dos maiores artistas da época. Todos já nos deparamos com o clássico vídeo da multidão cantando Radio Ga Ga junto com Freddie Mercury, além de David Bowie, The Who e muitos outros nomes consagrados.

NO MUNDO DOS GAMES

Atari no Brasil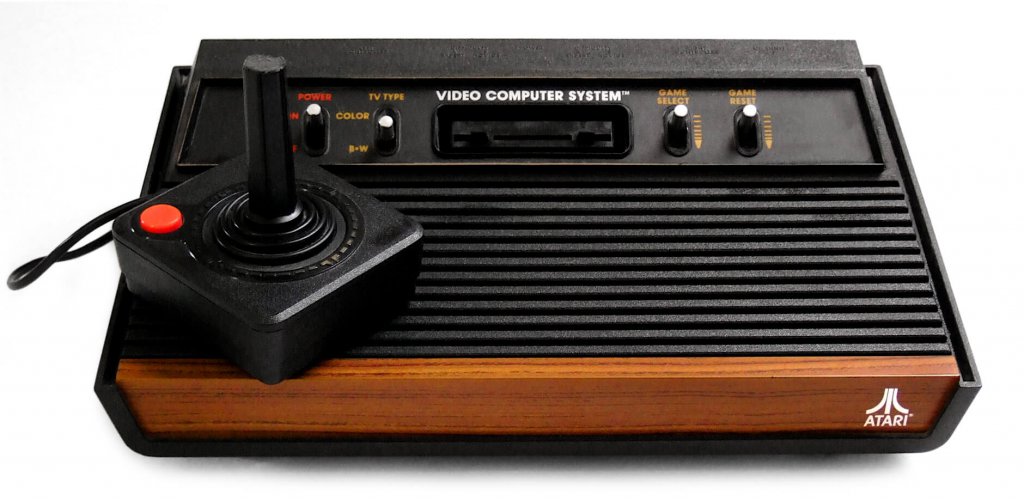 O Atari 2600 chegou ao Brasil em 1983 e rapidamente se tornou uma verdadeira febre os jovens. Considerado uma das maiores representações do que foi a década de 1980, o Atari é sinônimo de nostalgia. Entre 1984 e 1986, o videogame desenvolvido por Jay Miner era fenômeno de vendas do Brasil. Toda criança da época sonhava ser presenteada com um desses.
Master System
Em outubro de 1985 o videogame Master System era lançado como Sega Mark III, da fabricante Sega. O console de 8-bit foi desenvolvido para ser concorrente da Nintendo e só chegaria no Brasil em 1989 quando a parceira da Sega com a Tec Toy se concretizou. Na época de seu lançamento, o Master System chegou a ser vendido por 1500 cruzados.
Nintendo NES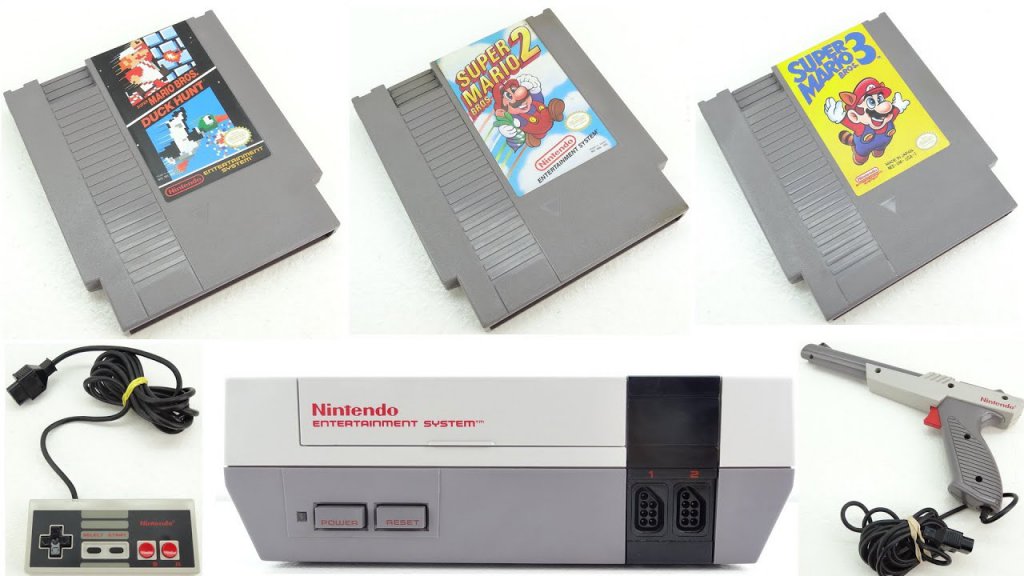 O NES foi lançado no mercado americano em 1985 e rapidamente se tornou o videogame de maior sucesso comercial da época — no Japão seu lançamento foi em 1983. Criando novos padrões que seriam repetidos ao longo das décadas, o "Nintendinho", como ficou conhecido no Brasil, se tornou o sonho de consumo de muitos jovens e adultos. Graças aos famosos jogos da Nintendo é impossível se deparar com um NES e não se lembrar de jogos como Super Mario Bros. — lançado no mesmo ano de 1985 e que mudou inteiramente a indústria dos games —, Donkey Kong e Zelda. O terceiro game dos irmãos encanadores Mario vendeu mais de 7 milhões de cópias e se tornou o jogo separado mais vendido na história desse console.
NOS BRINQUEDOS

Comandos em ação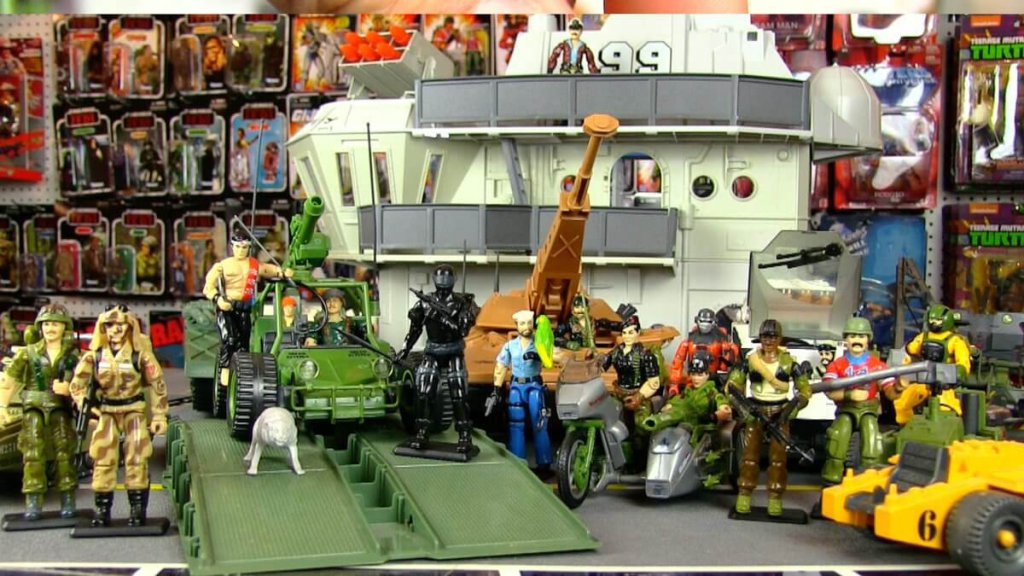 Lançados pela Estrela em 1984, os bonecos Comandos em Ação também marcaram a infância de muita gente e se tornaram fenômenos de venda já no ano seguinte. Os bonecos vinham com armas variadas que poderiam ser encaixadas em suas pequenas mãozinhas fazendo o quintal de casa virar um verdadeiro campo de batalha nas tardes depois da escola. Sem dúvida, um marco na cultura pop dos anos 1980 — e uma dor de cabeça sem fim para os pais, que precisavam colar os dedos polegares dos bonecos, que insistiam em quebrar, dependendo de como as armas fossem encaixadas.

Bate-bate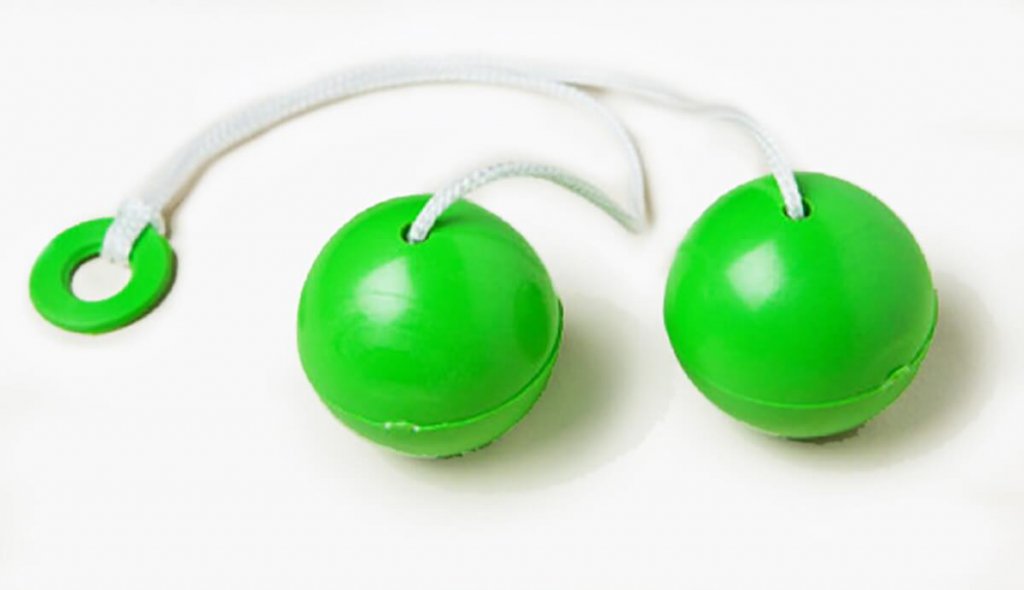 Quem nunca se atrapalhou e saiu com as mãos doloridas dessa brincadeira? Bimbolacho ou bate-bate foi um brinquedo extremamente popular em meados da década de 1980 no Brasil. Sua venda chegou a ser proibida no final dos anos 1980 por ser considerado muito perigoso, sendo apelidado de "quebra-dedo". Em 2012, o brinquedo voltou a se popularizar, mas agora feito com outro material, menos pesado, menos barulhento e, claro, mais seguro para as brincadeiras — porém, para alguns, com um pouco menos de graça.

Aquaplay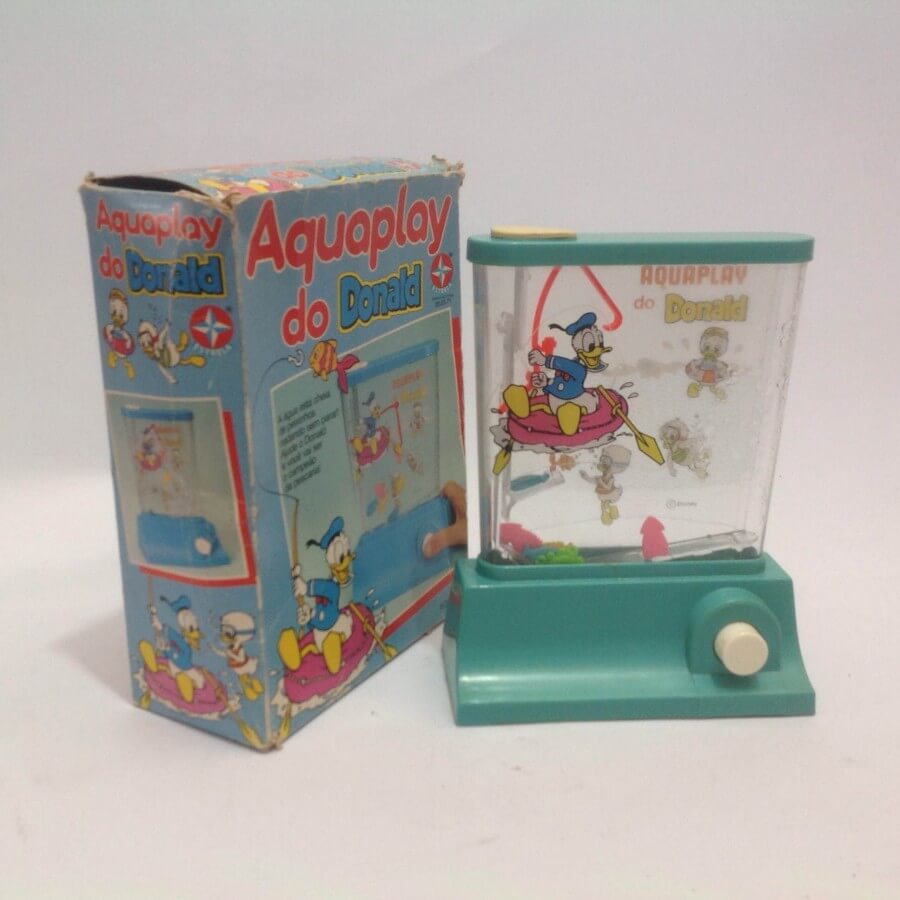 A brincadeira era simples, mas poderia durar horas. O Aquaplay, lançado pela Estrela, era uma espécie recipiente com água no seu interior de plástico e o objetivo era encaixar todas as argolinhas usando os botões externos. A água dificultava o processo, mas posicionar todas as argolas no lugar certo era sempre um feito a ser comemorado. O brinquedo foi sucesso de vendas em meados dos anos 1990.