O cinema não teria sobrevivido por mais de cem anos se alimentando somente de blockbusters, e levando essa conta para o passado das videolocadoras e dos filmes de horror, as produções que receberiam a denominação de "cult" ou "underground" mantiveram vivos mais profissionais do que qualquer sucesso de bilheteria de Hollywood. Geralmente tais filmes ficavam longe das vistas do público, habitando as prateleiras mais baixas dos expositores, acumulando poeira atrás dos títulos mais populares.
LEIA TAMBÉM: 976-EVIL: DISCAGEM DIRETA AO ALÉM
E se eu dissesse que um desses filmes quase esquecidos contou com Hugh Grant como ator e foi inspirado em uma história do pai dos vampiros Bram Stoker? Sim, senhoras e senhores, eu trago verdades e posso provar.
Nascido em 1988 da mente bastante perturbada e inovadora de Ken Russel, The Lair of the White Worm (por aqui rebatizado não tão erroneamente de A Maldição da Serpente) é um desses filmes que desafia seu próprio tempo e a capacidade de compreensão de seus espectadores. Ken Russel já havia dado amostras de seu potencial criativo e intuitivo em outros filmes, principalmente em Altered States, de 1980, que inspirou muito do que retornaria ao mundo em Stranger Things. Mas estamos aqui para falar de serpentes, vermes e dragões!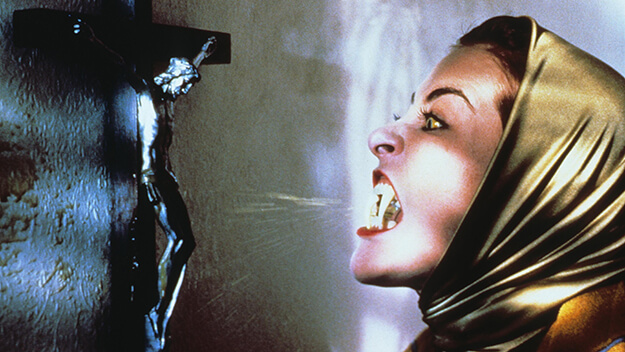 A história dessa produção lendária entre os devotos do horror gira em torno das buscas de um casal desaparecido em uma cidadezinha do interior da Inglaterra, comunidade que possui uma lenda ancestral: a batalha épica dos humanos contra um deus-serpente (chamado Dionin) e suas incansáveis sacerdotisas.
A mais importante dessas sacerdotisas é Lady Sylvia Marsh, interpretada pela belíssima Amanda Donohoe (que, aliás, faz o filme acontecer). Em oposição a ela, temos as jovens órfãs do casal desaparecido, um estudante de arqueologia — Angus —, e James D'Ampton, interpretado por Hugh Grant (sim, e ele é exatamente o galã heroico e abobalhado que esperamos).
LEIA TAMBÉM: THE STUFF: VOCÊ SEMPRE VAI QUERER MAIS!
Iniciamos o filme visualizando essa montanha que abriga uma caverna profunda e parcialmente inexplorada, e assim que nos interessamos pela cena somos lançados a uma propriedade rural onde nosso intrépido quase-arqueólogo Angus encontra uma cabeça de dinossauro (que também poderia ser de um crocodilo, e sendo muito cético e otimista, de uma vaca). Desse ponto em diante, visitamos uma festa cerimonial no castelo de James D'Ampton, onde nos é apresentado um vislumbre da lenda local, na qual um antepassado de James, um homem chamado John D'Ampton, derrota o verme branco e liberta a cidade de seus horrores. Aliás, descobrimos depressa que a atribuição desse demônio a um verme é um erro nascido da passagem dos anos, com o playboy herói James "Grant" D'Ampton nos explicando que o verme se trata de um dragão ou uma serpente.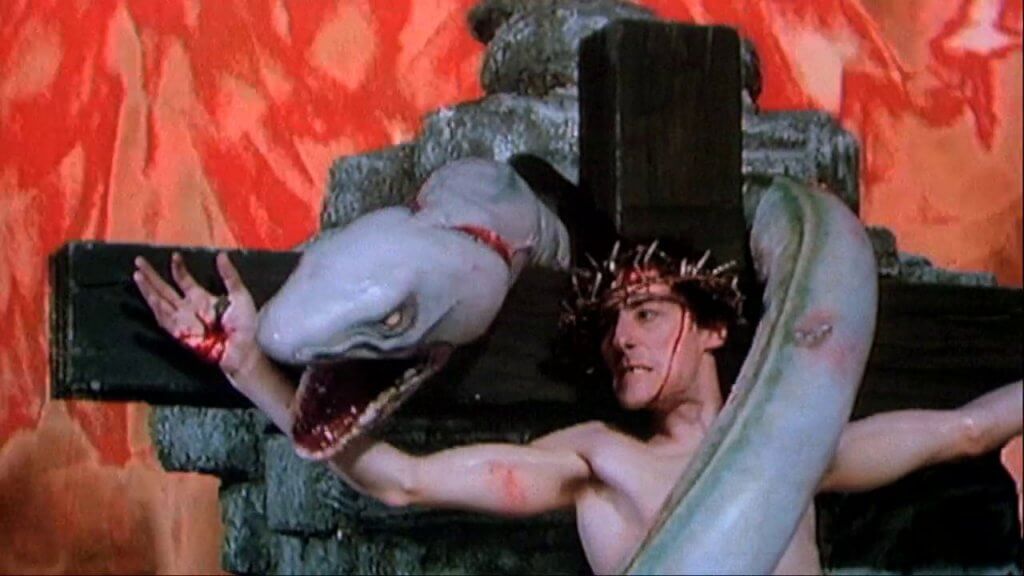 Em certos momentos, é possível traçar uma linha tênue até Rawhead Rex, de 1986. Rawhead (baseado na história original de Clive Barker, publicada pela Caveira em Livros de Sangue vol. 3) também conta com uma estranha mitologia local, onde um mal é despertado depois da escavação de um ídolo pagão da antiguidade.
E o verme segue assustando, excitando e confundindo a audiência que oscila entre realidade, visões do passado e sonhos horríveis, compondo um quebra-cabeças onde tudo é bem pouco linear, e bastante dedutível. As imagens chocantes e avassaladoras recorrentes são um deleite aos devotos do horror, e é bastante inconcebível como esse filme conseguiu existir na sociedade moralista do passado. Isso me leva a pensar se não estamos piorando mais e mais nosso senso de falsa moral a cada década, mas essa reflexão eu deixo com vocês, que estão lendo essa matéria a pretendem conhecer ou revisitar a caverna do verme branco.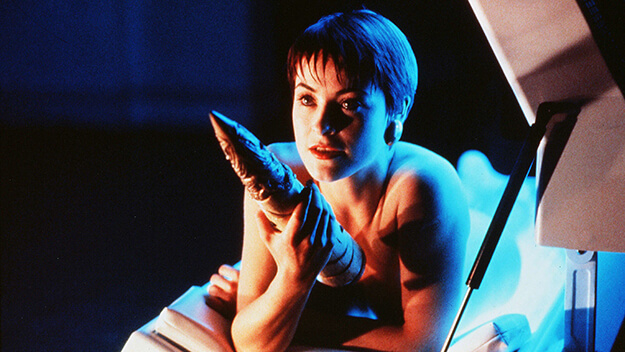 Para quem procura linhas de diálogo brilhantes como "quando a vida se torna insuportável só nos resta rir" e um deboche digno de Oscar Wilde, o filme segue como uma grande indicação. Quanto aos menos moderados, que jamais dispensariam um filme sexy, ousado, provocativo, profano e abusado, é só pegar a pipoca e apertar logo esse play!
Vocês ficarão encantados (como lindas serpentes). Tsssssssss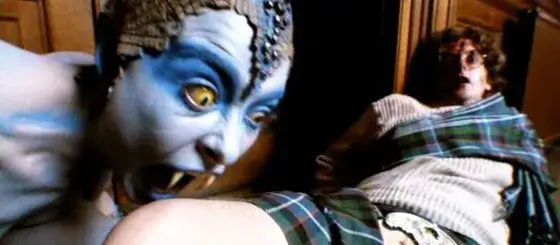 Você pode conferir o trailer original que desenterramos aqui:
LEIA TAMBÉM: PHANTASM: O FUNERAL ESTÁ PRESTES A COMEÇAR