Desde que o filme Era Uma Vez em… Hollywood, do aclamado diretor Quentin Tarantino estreou nos cinemas americanos, os jornais do país têm relatado o aumento da procura por visitas aos locais dos crimes cometidos pela Família Manson, cujo líder era Charles Manson, um psicopata disfarçado de hippie, que conseguiu se estabelecer no vácuo da paz e do amor pregado por Woodstock, no final da década de 1960, e revelou a crueldade para uma Hollywood jovem e ainda imersa em sonhos. O novo longa de Tarantino estreia nesta quinta-feira no Brasil.

A mansão da Cielo Drive, antiga casa da atriz Sharon Tate e do diretor Roman Polanski não existe mais. No local, há outro casarão imponente, onde sequer o número da residência foi preservado com o intuito de afastar curiosos. Mas ali, a noite de 9 de agosto de 1969 ficaria marcada para sempre na memória dos norte-americanos. Foi nessa data que os seguidores de Manson assinaram com 16 facadas a esposa do diretor de cinema Roman Polanski, Sharon Tate, na época um dos nomes mais promissores do cinema. Tate estava grávida de oito meses e havia sido indicada ao Globo de Ouro pelo filme O Vale das Bonecas. Outros quatro amigos de Tate que estavam na casa também morreram – um deles com 51 golpes de faca.

Enquanto buscava pela fama mandando fitas e mais fitas de suas músicas medíocres para diversas gravadoras dos Estados Unidos, Manson, que sonhava em fazer sucesso nos palcos como Beatles, tocava a vida de guru e, ao lado de inúmeras mulheres jovens, pregava a paz, o amor e afirmava ser uma espécie de novo salvador. Dissimulado, ele defendia a prática de orgias e, segundo sua seita, as mulheres deveriam sempre estar disponíveis para seu líder e para receber todos os homens que chegassem ao rancho de Manson. O uso desenfreado de drogas alucinógenas também era comum entre os membros da Família Manson.

Leia também: "Desde pequeno Charles Manson era mau e perigoso", diz Jeff Guinn, autor da biografia sobre o assassino.

No dia do primeiro ataque, os seguidores de Manson escreveram com sangue nas paredes da casa frases políticas como "revoltem-se" e "porcos". Ainda na mansão de Tate e Polanski, o grupo de seguidores de Manson espalhou falsas pistas para tentar incriminar os Panteras Negras, conhecidos mundialmente pela luta contra o racismo nos Estados Unidos.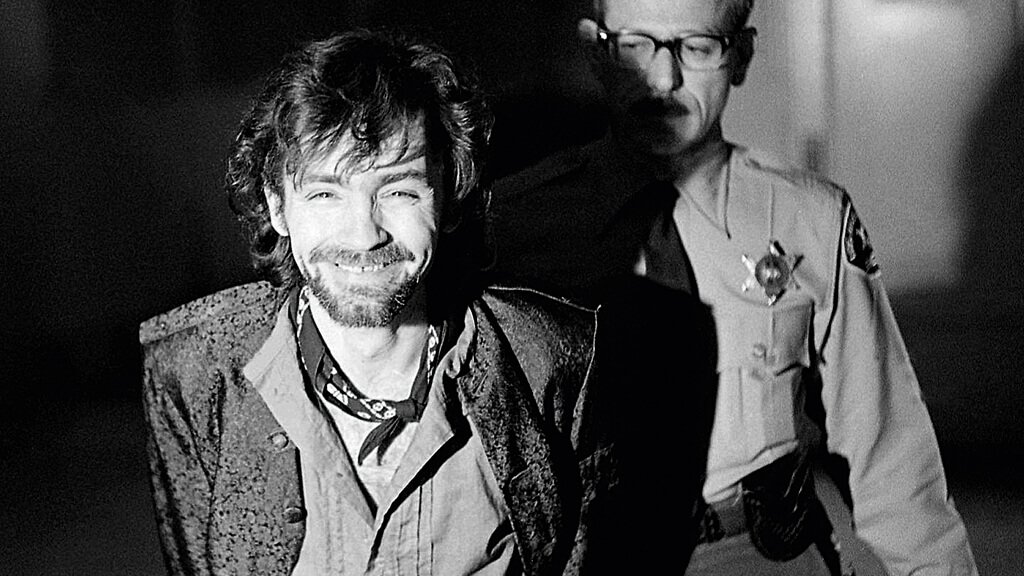 Antes dos ataques, Manson já se revelava cada vez mais violento, maníaco e diabólico deixando os seus seguidores vivendo dos restos de comida encontrados nos lixos, no rancho em que viviam. Depois do lançamento do White Album, dos Beatles, ele acreditava que o grupo tentava passar alguma mensagem para ele através das músicas, em especial "Helter Skelter". Mentor intelectual das chacinas, Manson era racista e acreditava que uma guerra racial se estabeleceria nos Estados Unidos e ele seria visto como o Messias, depois que tudo passasse.

O segundo ataque aconteceu no dia seguinte à morte de Sharon e seus amigos. Dessa vez, deixando o título "Helter Skelter" escrito com sangue na casa do casal Leno e Rosemary LaBianca, desconhecidos escolhidos aleatoriamente.

Helter Skelter Tour
O organizador da Helter Skelter Tour, passeio realizado Los Angeles inspirado no caso, Scott Michaels contou ao jornal Folha de S. Paulo que a procura pelo passeio, que custa 85 dólares, no último mês surpreendeu. "Sempre esteve cheio perto do aniversário das mortes, mas nunca vi nada como agora. É chocante. Tem pessoas vindo da Austrália e da Inglaterra para fazer o passeio", disse. 

Michaels também serviu de consultor para Tarantino na produção do filme e precisou até abrir novas datas para a mórbida tour. No site da Helter Skelter Tour, o passeio que dura 3 horas é descrito como um tour multimídia onde "reconstruímos as vidas de assassinos e vítimas nas horas que antecederam os crimes horríveis, cujos detalhes são contados pelos próprios assassinos através de gravações de áudio. Vamos discutir as várias motivações para este caso infame que pôs fim à Década do Amor".

O site também cita o documentário produzido por Michaels, chamado The Six Degrees of Helter Skelter. "Michaels é amplamente reconhecido como um especialista no caso. Qualquer um que acompanhou os assassinatos da Família Manson e suas repercussões sabe que este assunto continua a chocar e fascinar quase 50 anos depois", diz a descrição do passeio, que também acompanha o aviso de que não é recomendável para crianças. 

Era Uma Vez em… Hollywood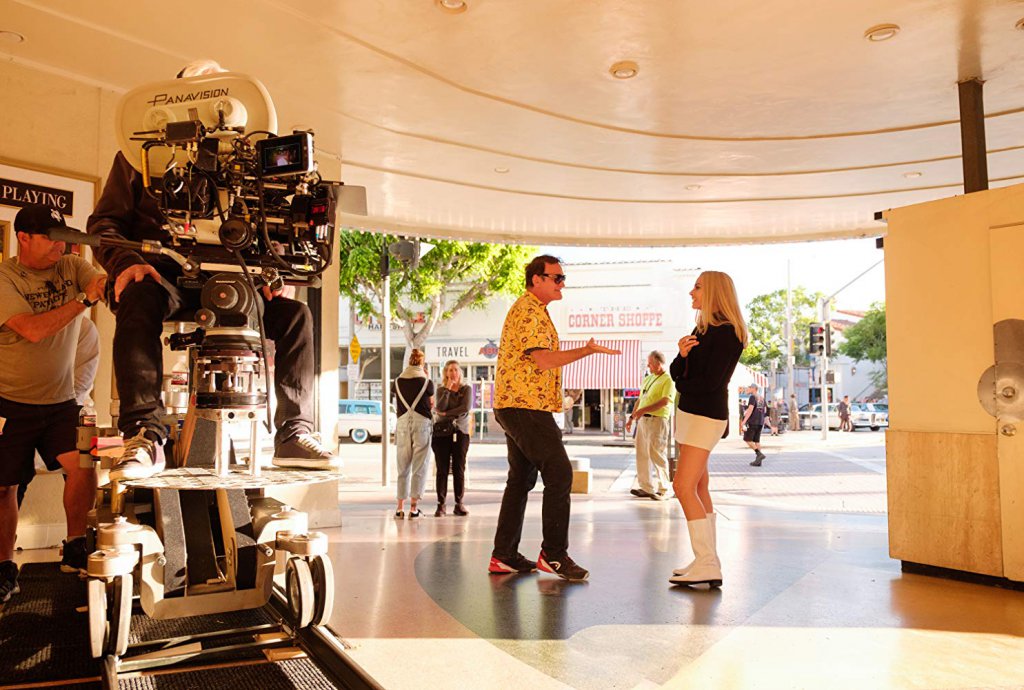 Era Uma Vez em… Hollywood é o nono filme de Quentin Tarantino, responsável por clássicos como Pulp Fiction: Tempo de Violência (1994), Bastardos Inglórios (2009) e Django Livre (2013), mas ao contrário do que mostra sua trajetória no cinema, Era Uma Vez em… Hollywood é menos sanguinolento. O longa revela Sharon Tate animada e feliz com um interpretação brilhante de Margot Robbie.

Na trama, Rick Dalton (Leonardo DiCaprio) é um ator de TV que, junto de seu dublê, Cliff Booth (Brad Pitt), está decidido a ser famoso em Hollywood, no início dos anos 1970. A busca acaba colocando-os no rastro dos assassinatos praticados por membros da seita de Charles Manson. O diretor Roman Polanski é interpretado por Rafal Zawierucha e Charles Manson pelo ator australiano Damon Herriman.

Além dos astros principais, o elenco tem grandes nomes como Al Pacino, Bruce Dern, Dakota Fanning e Austin Butler. Tarantino assina o roteiro e a direção da obra. Durante as filmagens, Robbie usou joias que pertenceram à Tate, cedidas por Debra Tate, irmã da atriz, para as filmagens.

Em recente entrevista ao Fantástico, da TV Globo, para a divulgação do filme, Tarantino afirmou que Manson tem muita história em Hollywood. "Até o meu técnico de som afirmou que já deu uma carona para o Manson. Todo mundo da Hollywood daquela época tem uma história sobre ele", disse. Apesar de ter nascido no Tennessee, o diretor se mudou aos 3 anos de idade para Los Angeles e era criança quando acompanhou os crimes da Família Manson pela TV. 
Confira o trailer de Era Uma Vez em… Hollywood, que estreia nos cinemas brasileiros nesta quinta-feira: