Por Camila Cerdeira
O dia 28 de junho de 1969, em Nova York, foi marcado pela Revolta de Stonewall, momento em que gays, lésbicas e pessoas trans revidaram e deram um basta à brutalidade policial que ocorria periodicamente no bar Stonewall Inn. Foi devido a esse movimento que se iniciou o que hoje conhecemos como a Parada do Orgulho LGBTQ+ e o Dia do Orgulho LGBTQ+. A primeira parada ocorreu justamente um ano depois da rebelião para comemorar o marco dessa revolta.
Em 1969 era ilegal nos Estados Unidos ser gay, no Brasil na época da ditadura também, e o conceito do que é ser uma pessoa trans não era compreendido muito bem. De lá até hoje obtivemos um enorme progresso, tanto com leis quanto na representação de personagens LGBTQ+ na mídia.
É importante entender que nem toda representação na mídia é algo positivo. Muitas vezes essa representação acaba perpetuando estereótipos e trupes nocivas. Em outras ocasiões, temos uma boa representatividade que mostra a pessoas de fora da comunidade LGBTQ+ um pouco do que é a nossa vivência, além de normalizar e naturalizar nossa existência.
Especialmente agora com o crescente número de produções com protagonismo LGBTQ+ e que, muitas vezes, o tema da série ou filme nem é sobre fazer parte dessa comunidade — às vezes temos um filme de ficção científica com protagonista gay ou uma série policial com protagonista bissexual. Muitos deles estão com fácil acesso, pois fazem parte do catálogo de algum serviço de streaming que temos no Brasil. Pensando nisso, resolvi trazer uma lista com 10 filmes e séries para você conferir que tenham protagonismo LGBTQ+.
LEIA TAMBÉM: VISIBILIDADE IMPORTA: 5 NOMES TRANS OU NÃO-BINÁRIES DA FANTASIA
1- As Boas Maneiras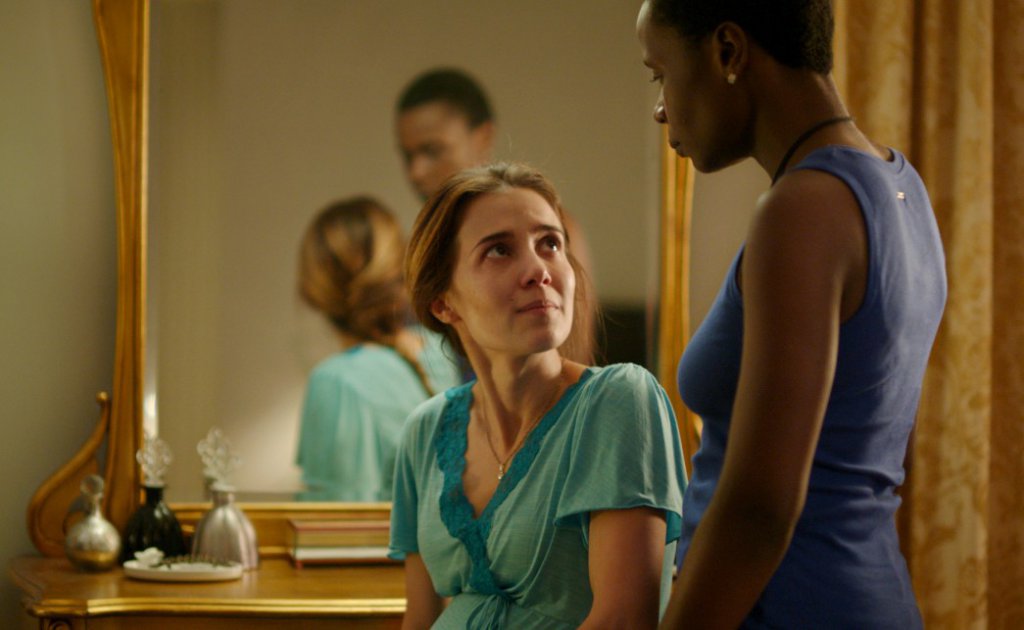 As Boas Maneiras é um filme nacional de 2018, dirigido por Juliana Rojas e Marcos Dutra. O filme vai contar a história de Ana (Marjorie Estiano) que contrata Clara (Isabél Zuaa) — uma solitária enfermeira moradora da periferia de São Paulo — para ser babá de seu filho ainda não nascido. Conforme a gravidez vai avançando, Ana começa a apresentar comportamentos cada vez mais estranhos. O filme é uma surpresa pois flerta bastante com o horror e traz um tema fantástico que, por acaso, é protagonizado por um casal de mulheres. Fugindo do óbvio em filmes tanto LGBTQ+, como de Terror ou Fantasia.
2- L.A.'s: Finest – Unidas Contra O Crime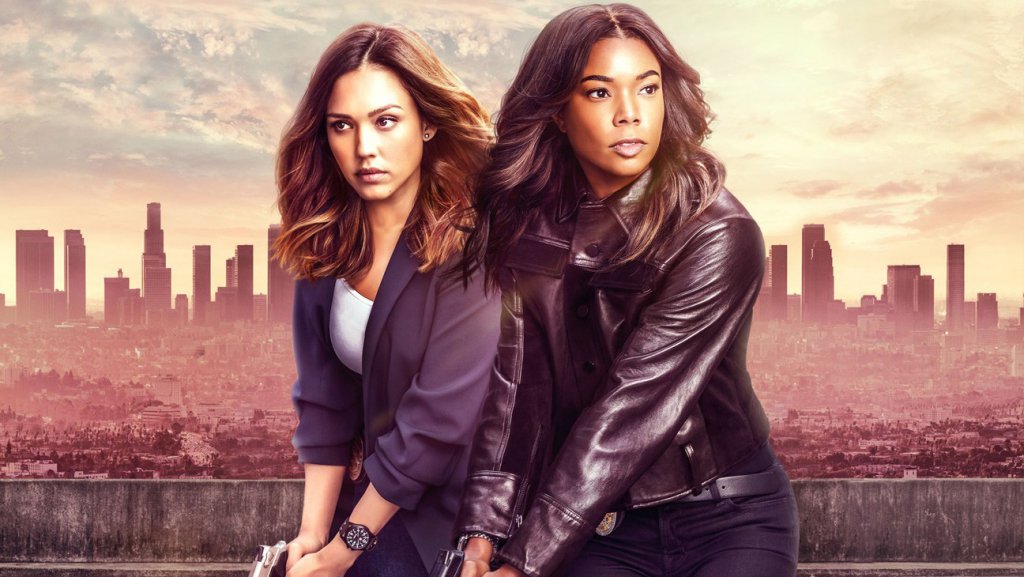 L.A.'s Finest é uma série norte americana que faz parte da franquia Bad Boys, estrelada por Will Smith e Martin Lawrence. Na trama iremos acompanhar Sydney "Syd" Burnett (Gabrielle Union) — irmã do personagem de Martin Lawrence — e Nancy McKenna (Jessica Alba) resolvendo casos na polícia de Los Angeles . A produção é a típica série policial procedural, o detalhe fica para ter duas protagonistas mulheres e negras, além do fato de Syd ser bissexual e a série não parar para explicar, pois a personagem simplesmente é.
3- Você Nem Imagina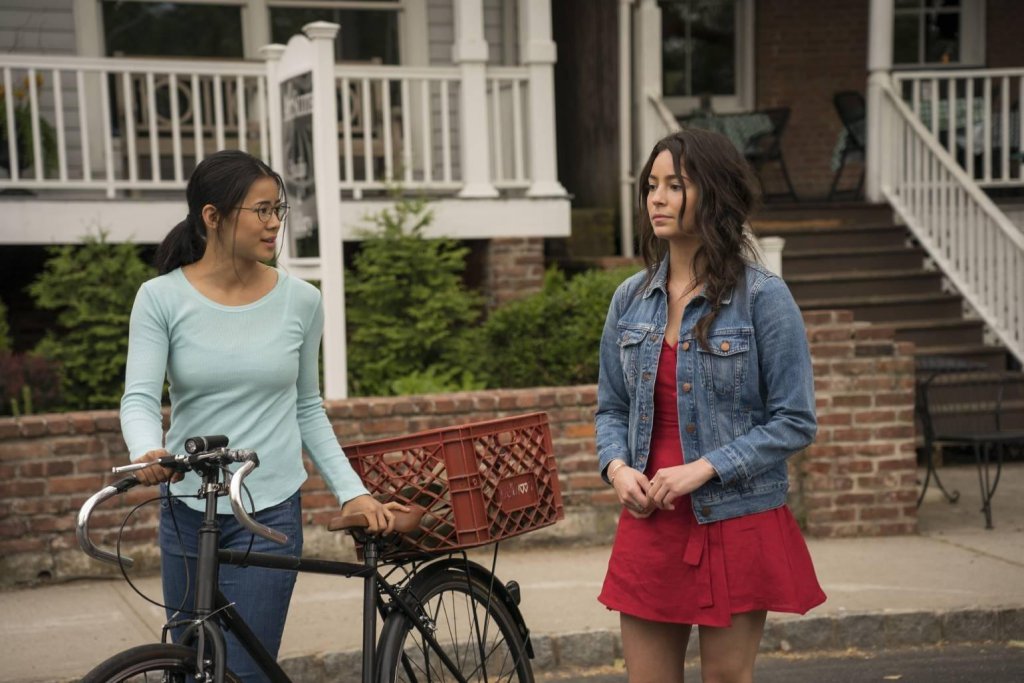 No nome original, The Half of It, é um filme norte americano dirigido por Alice Wu e protagonizado por Leah Lewis. Vai contar a história de Ellie Chu, uma garota introvertida, sem amigos, e que mora numa pequena cidade de interior com seu pai. O filme tem uma sensibilidade única em mostrar o amadurecimento dessa protagonista, que entre muitas coisas, é lésbica. Ao longo da produção, a personagem vai descobrindo como navegar nas relações humanas tanto de amizade, quanto em gostar de outro alguém.
4- Entre-Laços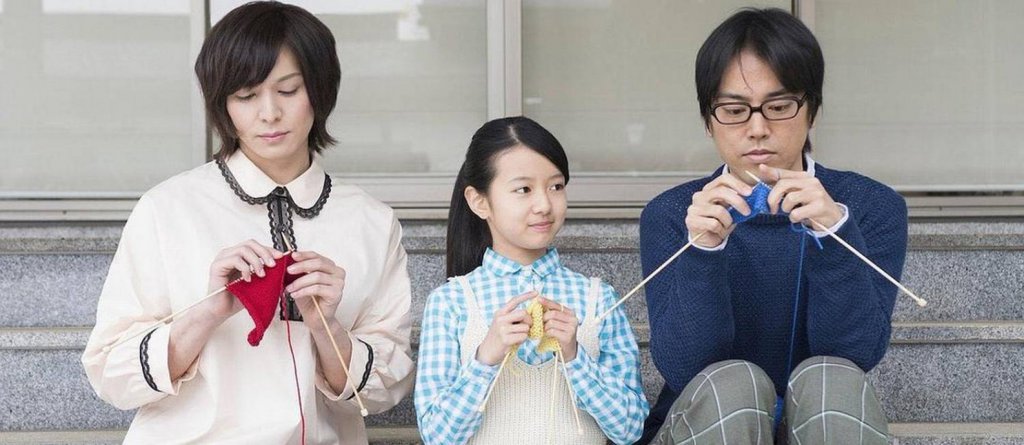 O filme japonês de 2018, Entre-Laços, narra a história de Tomo, uma garota de 11 anos que foi novamente abandonada pela mãe. Ela então vai morar com seu tio Makio e sua namorada Rinko, uma transgênero. Levando uma vida boa com o casal, Tomo inicia uma fase de descobertas e aprendizado em relação às definições de família. Esse é provavelmente o filme mais bonito, delicado e agridoce que eu já vi na vida. Uma história sensível e tocante, de fazer chorar em diversos momentos. E esse é um filme que precisa ser compartilhado com o máximo de pessoas possíveis.
LEIA TAMBÉM: 6 OBRAS QUE ABORDAM A DIVERSIDADE DE FORMA NATURAL
5- Pose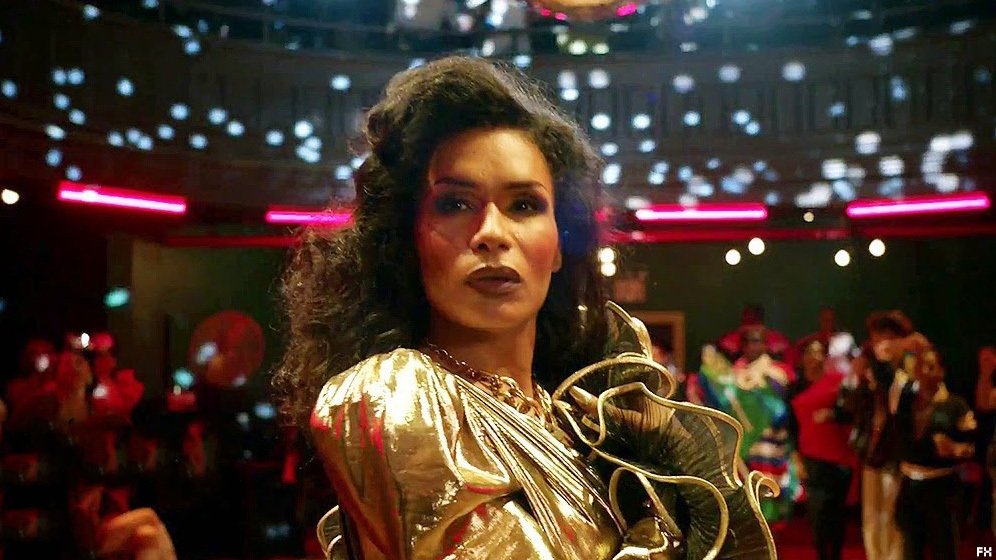 Produzido por Steven Canals com o apoio de Ryan Murphy, Pose é uma série norte americana que retrata a cultura dos Ballroom no final dos anos 80 em Nova York, ao mesmo tempo que faz um retrato da luta que pessoas gays e trans tinham contra a AIDS neste período. Pose entrou para a história como a série com o maior elenco trans entre suas protagonistas, bem como na produção, roteiro e direção. É impressionante como a equipe de roteiro consegue dosar a mão escrevendo sobre a epidemia de AIDS, os problemas de transfobia e homofobia, com momentos de afeto, irmandade e companheirismo entre personagens LGBTQ+, todos negros e latinos.
6- Ek Ladki Ko Dekha To Aisa Laga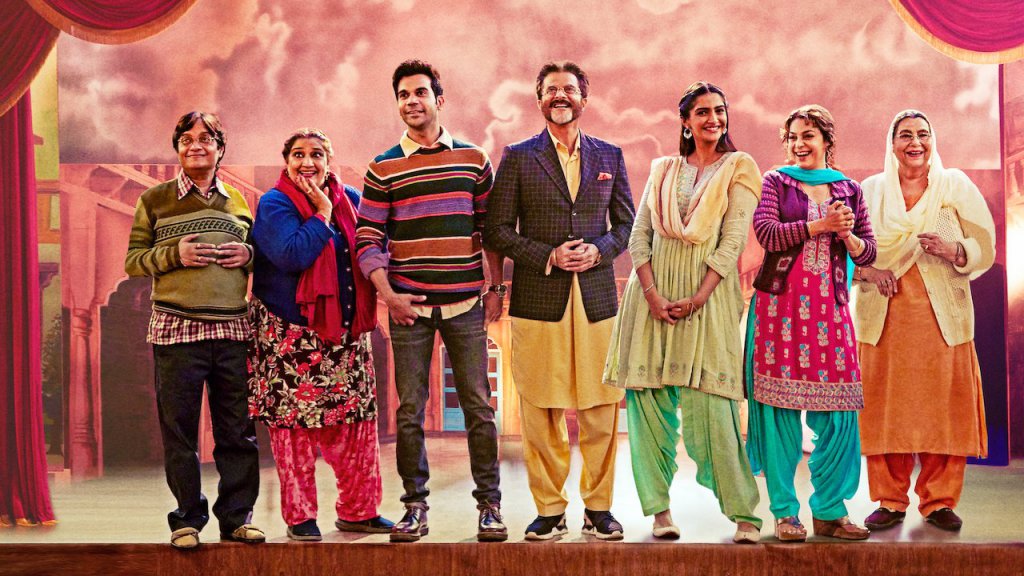 Ek Ladki Ko Dekha To Aisa Laga é um filme de comédia-drama e romance de 2019, em língua hindi e indiano, dirigido por Shelly Chopra Dhar. O roteiro foi escrito por Dhar e Gazal Dhaliwal, com a história inspirada no romance de 1919, A Damsel in Distress, de P. G. Wodehouse. No filme conhecemos a jornada de Sweety Chaudhary, uma jovem lésbica que está tentando se assumir para sua família conservadora. Se você nunca conheceu os filmes de Bollywood esse é uma excelente pedida! Sensível, cativante e esteticamente incrível, o roteiro mescla momentos de comédia e de emoção com maestria. Uma linda história, especialmente para aqueles que ainda estão no armário ou estão lidando com famílias preconceituosas.
7- Rafiki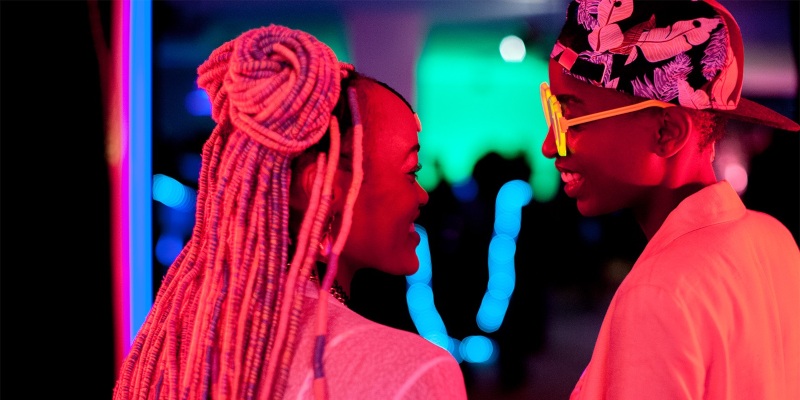 As jovens quenianas Kena e Ziki são grandes amigas e, embora suas famílias sejam rivais políticas, as duas continuaram juntas ao longo dos anos, apoiando uma a outra na batalha pela conquista de seus sonhos. A relação de amizade transforma-se em um romance, que passa a afetar a rotina da comunidade conservadora em que vivem. Elas então precisam escolher entre viver este amor intensamente, desafiando as leis do Quênia, ou se distanciar para ter uma vida segura. É importante lembrar que no Quênia até hoje existe uma lei que criminaliza ser homossexual no país. Wanuri Kahiu teve uma direção extremamente corajosa ao realizar esse filme. A direção de fotografia é um espetáculo a parte. Rafiki retrata o amor e o preconceito de formas honestas em um filme cativante.
8- Batwoman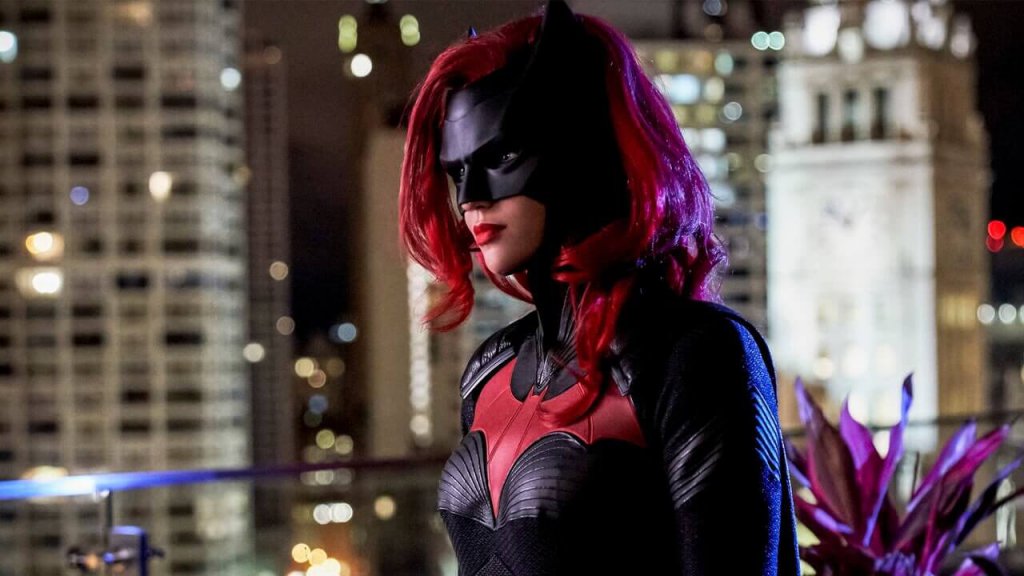 Batwoman é uma série norte americana que faz parte do chamado Arrowverse, que são as séries da DC que pertence ao universo compartilhado da CW. No Brasil, Batwoman é transmitido pela HBO GO. Na primeira temporada vemos como Kate Kane retorna a Gotham depois do desaparecimento de seu primo, Bruce Wayne, e passa a assumir o manto do morcego se tornando a heroína que conhecemos. A série aparece com um roteiro denso e complexo, que fala sobre a jornada da heroína, sem afastar dos aspectos civis dela o fato de ser lésbica, e como isso impacta na imagem da Batwoman.
9- Moonlight: Sob A Luz do Luar
Este é provavelmente o título mais conhecido dessa lista, porém eu não me sentiria bem deixando essa obra prima do cinema de fora. O ganhador do Oscar de 2017 foi dirigido por Barry Jenkins e narra a história de Chiron, numa jornada de autoconhecimento enquanto tenta escapar do caminho fácil da criminalidade e do mundo das drogas de Miami. Encontrando amor em locais surpreendentes, ele sonha com um futuro maravilhoso. Moonlight além de incrível tecnicamente, aborda algo único: como é a experiência de um homem negro enfrentado questões de sexualidade e masculinidade tóxica ao crescer. O filme é um marco na representação de homens negros gays.
LEIA TAMBÉM: 5 MOTIVOS PARA LER A MENINA SUBMERSA, DE CAITLÍN R. KIERNAN
10- One Day At A Time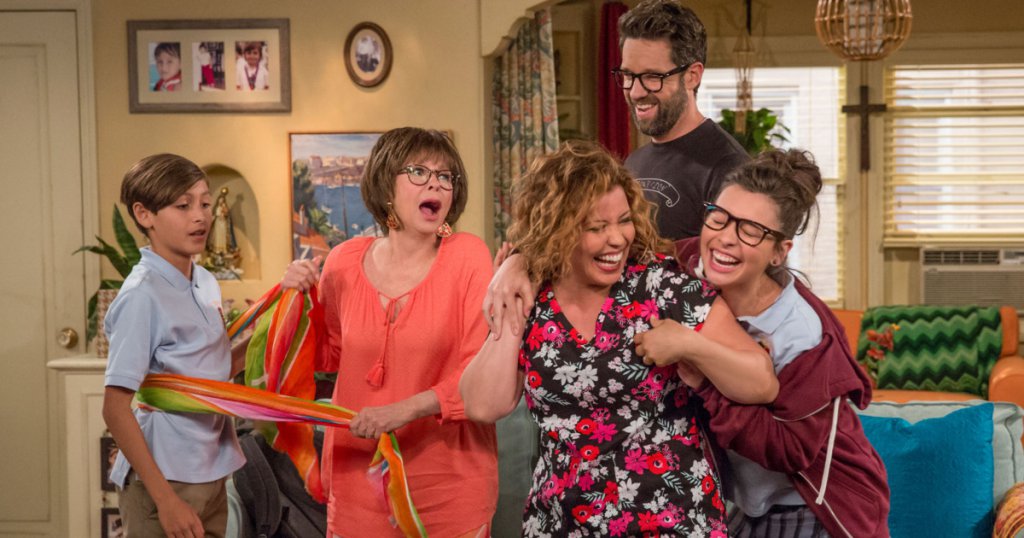 Com suas três primeiras temporadas produzidas pela Netflix, One Day At A Time é um reboot reimaginado de uma comédia da década de 70 de mesmo nome. Produzido por Gloria Calderón Kellett e Mike Royce, o sitcom vai contar a vida de uma família americano-cubana vivendo nos Estados Unidos. A série aborda temas complexos como imigração, depressão, estresse pós-traumático em veteranos de guerra, feminismo e descoberta da sexualidade, bem como saída do armário. Com um roteiro bem amarrado que te leva do riso às lágrimas em questão de minutos, One Day At A Time é uma das melhores séries no ar atualmente e um presente para ser assistido por toda família.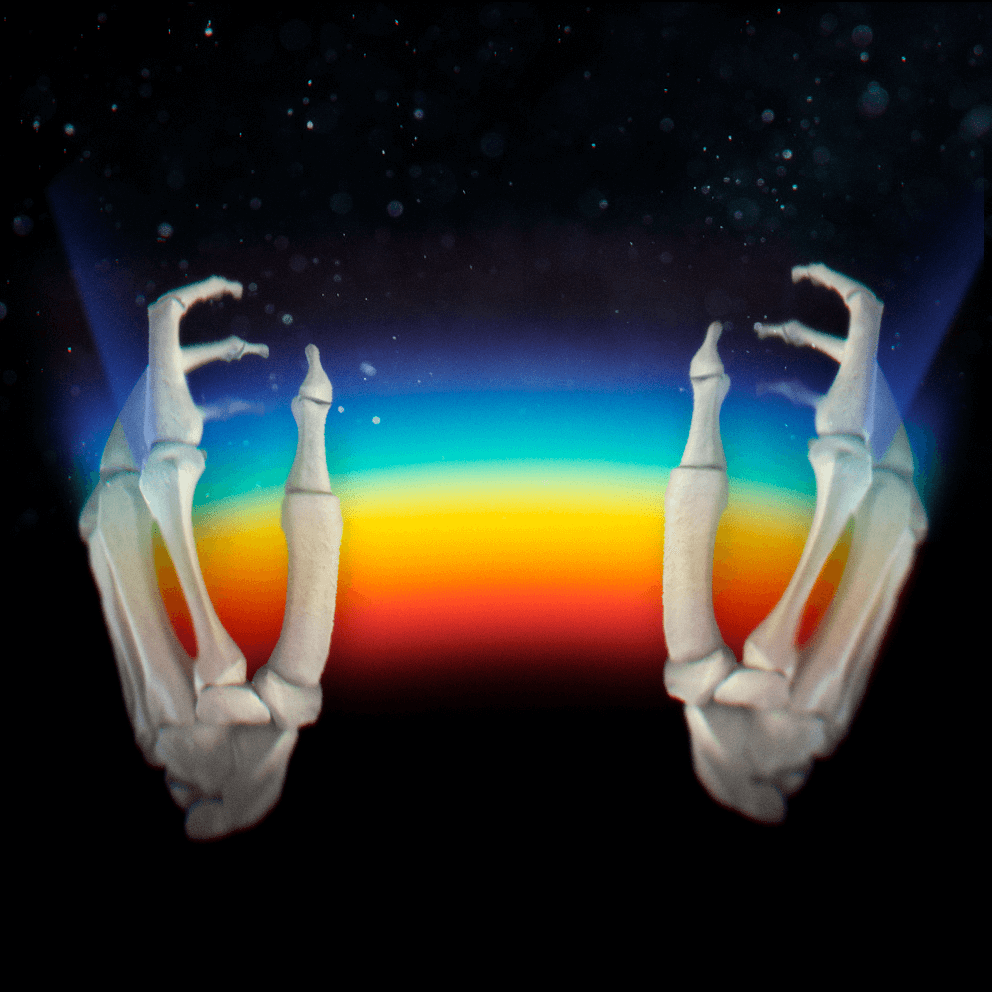 Camila Cerdeira
Nerd de criação, negra, não binário e feminista, trabalha com escrita, fotografia e teatro. Mora em Fortaleza, onde também faz parte dos podcasts Orgulho Contra Ataca e Bisão Voador. Espalhada virtualmente, é quase sempre possível encontrá-la no Twitter @CamilaAngel ou Instagram @camilacerdeira, discursando sobre questões sociais ou sobre nerdiandade, mas provavelmente sobre ambos ao mesmo tempo.