A conexão dos darksiders com o oculto fica ainda mais fortalecida com a chegada de O Demônio de Gólgota, obra do escritor Frank De Felitta, conhecido por construir histórias de suspense e terror. Autor multiplataforma, Frank já escreveu para rádio, TV e cinema.
LEIA TAMBÉM: LANÇAMENTO: O DEMÔNIO DE GÓLGOTA, DE FRANK DE FELITTA
Nascido no Bronx em 1921, De Felitta teve outra carreira antes de se dedicar a suas histórias macabras: ele era piloto de avião. Mais precisamente, Frank De Felitta serviu o exército como piloto durante a Segunda Guerra Mundial.
Quando retornou a Nova York em 1945, começou a se dedicar à sua carreira de escritor, inicialmente produzindo roteiros. Seu primeiro trabalho foi no programa de rádio semanal The Whistler, que narrava uma série de suspense bem popular na época. O trabalho lhe rendeu 350 dólares e os primeiros passos no que seria uma promissora carreira de histórias de suspense.
De Felitta continuou a escrever roteiros de rádio antes de migrar para outra mídia: a televisão. Para a TV ele não se limitou à escrita, atuando também como produtor e diretor. Frank De Felitta chegou a ser indicado ao Emmy nos anos de 1963 e 1968 por seus documentários.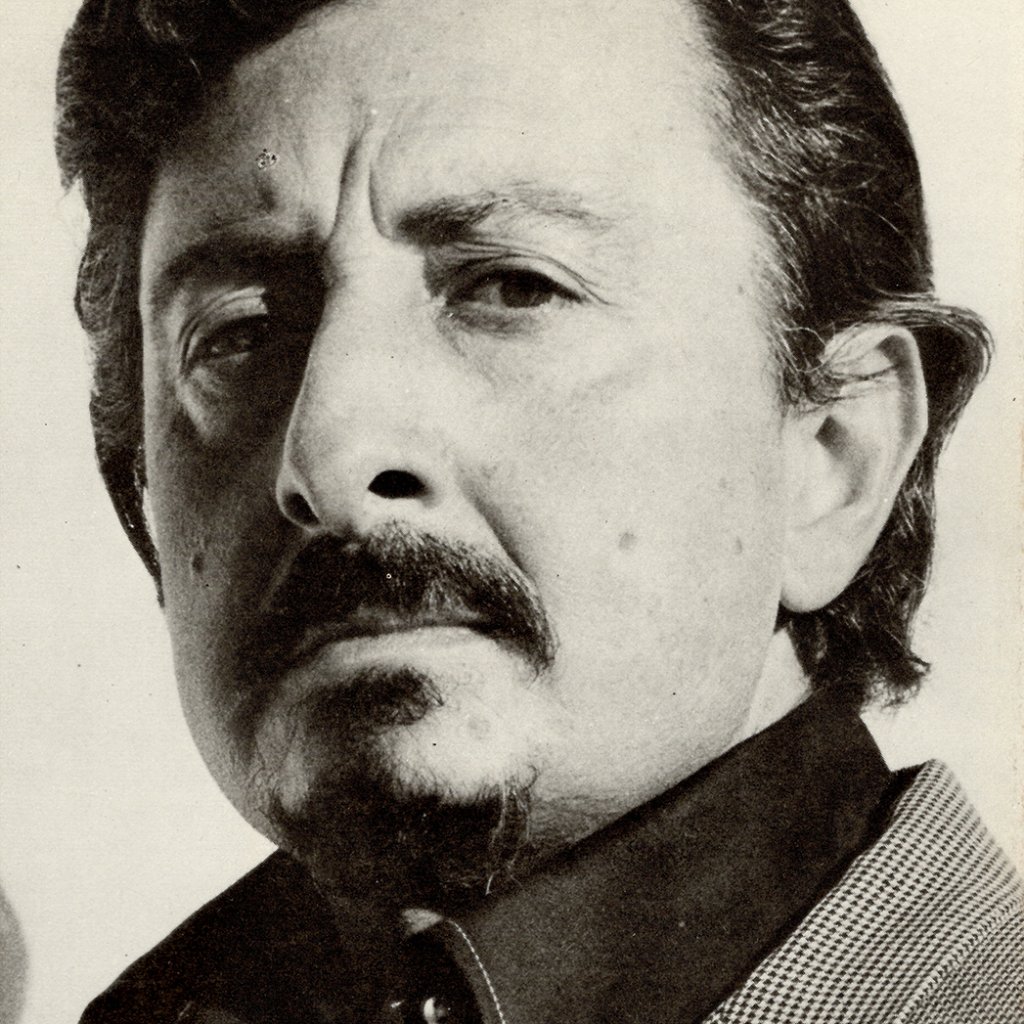 No começo dos anos 1970 trabalhou em roteiros de filmes, incluindo É Proibido Procriar (1972) e The Savage is Loose (1974), com o também roteirista Max Ehrlich. As obras foram publicadas em formato de livro com autoria de Ehrlich.
Principais livros e filmes de Frank De Felitta
Apesar de já estar trabalhando em roteiros originais e adaptados para TV e cinema, foi só no início da década de 1970 que Frank De Felitta publicou seu primeiro livro. Intitulado Oktoberfest, o thriller publicado em 1973 não chegou a ser um best-seller, mas lhe rendeu dinheiro suficiente para que ele passasse o próximo ano e meio se dedicando ao seu próximo trabalho: Audrey Rose (1975).
Os elementos mais marcantes da obra de Frank De Felitta já puderam ser observados neste livro, que lhe rendeu um estrondoso sucesso, chegando a 2,5 milhões de cópias vendidas. A trama envolve a reencarnação no corpo de uma menina de 10 anos, figurando ao lado de outros clássicos com crianças demoníacas da época, como O Exorcista e A Profecia.
LEIA TAMBÉM: 10 CURIOSIDADES ASSUSTADORAS SOBRE O FILME O EXORCISTA
O sucesso de Audrey Rose foi tão grande que o livro logo ganhou sua versão para as telonas. No Brasil o filme recebeu o título de As Duas Vidas de Audrey Rose, e conta com nomes como os dos atores Anthony Hopkins e Marsha Mason. A direção ficou nas mãos de Robert Wise, que tem na carreira longas como Amor, Sublime Amor, A Noviça Rebelde e Jornada nas Estrelas: O Filme. O roteiro foi assinado pelo próprio De Felitta. A história ganhou uma continuação intitulada For Love of Audrey Rose, livro publicado em 1982.
O título seguinte a Audrey Rose foi The Entity (1978), baseado na história real de uma mulher chamada Doris Bither, que alegava ser assombrada pelo espírito de um estuprador. A obra também se tornou best-seller e foi adaptada para o filme O Enigma do Mal (1982), estrelado por Barbara Hershey.
Frank De Felitta revisita o sobrenatural em O Demônio de de Gólgota, livro de 1984 que passou a integrar a coleção da DarkSide® Books. Na trama, o padre responsável pela Igreja das Dores Perpétuas se torna uma vítima do inferno e proclama seu próprio fim em uma noite de loucura e desespero. Uma década depois, um padre jesuíta é enviado ao local para reconsagrar a igreja, mas se vê capturado pelas garras do mal.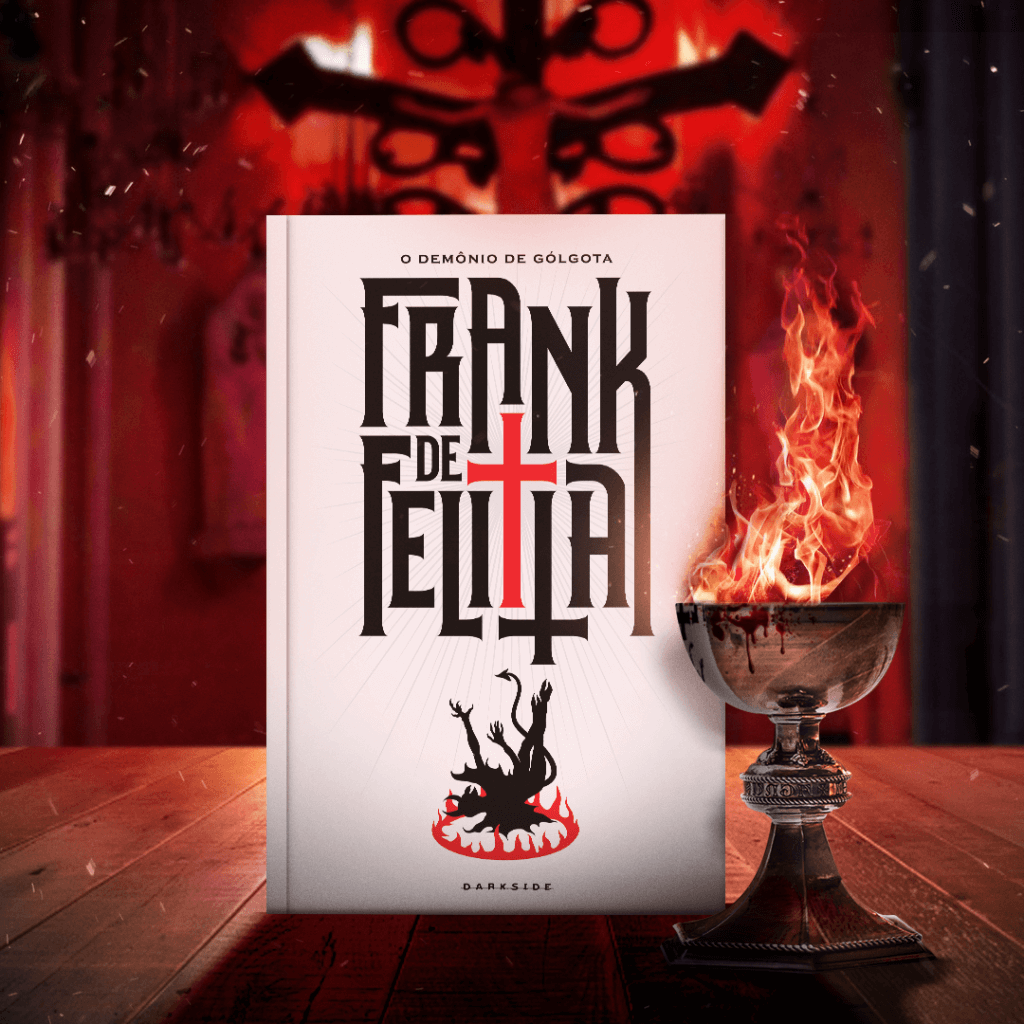 O Vale do Gólgota atrai diversas pessoas determinadas a livrar o local do passado de horror e sofrimento, incluindo um novo padre e até mesmo cientistas especialistas em paranormalidade da Universidade de Harvard. Porém, tudo indica que nem mesmo o papa pode livrar aquele lugar do mal.
De Felitta se manteve bem ativo até o início da década de 1991, quando escreveu e dirigiu o filme O Enigma do Passado, estrelado por Sharon Stone. Ele morreu em 2016, aos 94 anos, de causas naturais. Seus filhos Raymond De Felitta e Ivy Jones seguiram carreira no cinema.
Uma reencarnação na família De Felitta?
Uma curiosidade na vida de Frank De Felitta envolve uma possível reencarnação dentro de casa. Em determinada ocasião, o escritor afirmou que Audrey Rose teria sido inspirado pelo próprio filho. O motivo: certa vez ele se deparou com seu filho Raymond, de apenas 6 anos na época, tocando ragtime no piano sem nunca ter aprendido a tocar o instrumento.
A afirmação foi feita em uma entrevista à revista People em 1976. Nas palavras do próprio Frank: "Nós entramos no cômodo e lá estava Raymond no piano, tocando como o diabo. Ficamos em choque. Na verdade, ficamos assustados. Raymond disse que seus dedos estavam fazendo aquilo".
O escritor chegou até mesmo a consultar um ocultista, que lhe disse que Raymond era uma alma que já tinha passado por diferentes vidas. A partir desse momento, De Felitta passou a acreditar em reencarnação.
Em uma entrevista recente ao New York Times, Raymond desmistificou a história contada pelo pai: "Eu sou um pianista, e ele foi inspirado a escrever por eu ter aquele dom ainda jovem".
Reencarnação ou não, o importante é que Frank De Felitta nos deixou um legado rico de suspense, crianças demoníacas e perigosas conexões com o profano. Suas obras prometem possuir de vez os mais destemidos darksiders.
LEIA TAMBÉM: O QUE É REAL E O QUE É FICÇÃO NOS FILMES DO CASAL WARREN