Fãs de terror visceral têm nas publicações da Caveira um lugar macabramente seguro para suprirem sua sede de sangue. Parte desta sede já era saciada com as publicações do escritor brasileiro Cesar Bravo. Agora, os leitores têm um novo nome para mergulhar nos segredos e na maldade humana: Donald Ray Pollock.
LEIA TAMBÉM: THE DEVIL ALL THE TIME: FILME DA NETFLIX GANHA DATA DE ESTREIA
Mas afinal, o que une um autor nascido no interior de São Paulo e outro que passou sua vida no interior de Ohio, nos Estados Unidos? Além do pacto com a DarkSide®, ambos se inspiram nas peculiaridades assombrosas das cidadezinhas onde moraram para criar suas histórias horripilantes.
Longe da correria das capitais, cidades interioranas parecem ser um terreno fértil para alimentar a mente criativa destes dois escritores. Com menos holofotes, elas parecem o lugar ideal para pessoas esconderem seus mais tenebrosos segredos, que podem envolver pactos com o diabo, rituais de sangue e abatedouros onde coisas terríveis acontecem.
Esta é a principal inspiração de Cesar Bravo para o livro Ultra Carnem e para os contos de VHS: Verdadeiras Histórias de Sangue. Alguns trechos são até próximos demais da realidade. "As passagens do livro que se referem ao Diabo são relatos que ouvi e expandi, os fragmentos mais 'puramente humanos' são situações que realmente aconteceram. Mesmo as passagens interdimensionais e aparições fantasmagóricas me foram reveladas por gente de carne e osso. Acreditem: a realidade muitas vezes vai mais longe que a fantasia", declarou Bravo em entrevista recente ao Darkblog.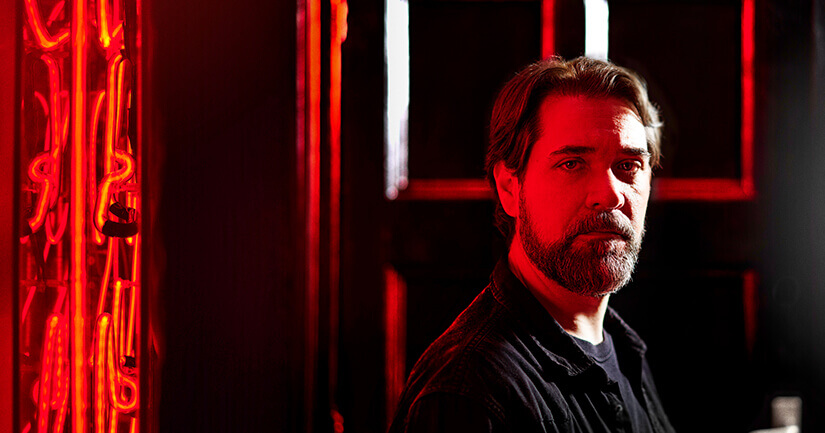 LEIA TAMBÉM: CESAR BRAVO: "O HORROR DE QUALIDADE PRECISA TESTAR A TENACIDADE HUMANA"
Donald Ray Pollock também traz o horror como tema central de seu livro O Mal Nosso de Cada Dia. A inspiração é bem parecida com a de Bravo: a cidadezinha onde viveu e as histórias arrasadoras de seus amigos, conhecidos e colegas de trabalho. "Eu vi vários pais que eram bêbados e arruaceiros e que não tratavam suas famílias muito bem", explicou em uma entrevista.
A trama se passa na mesma cidade do autor, uma região esquecida no interior de Ohio, e acompanha um nefasto e peculiar grupo de moradores — um insano casal de assassinos em série, um pastor que come aranhas e um xerife corrupto —, todos entrelaçados numa viciante narrativa da mais corajosa e sombria lavra americana.
Autores são prova de que nunca é tarde demais para investir em uma nova carreira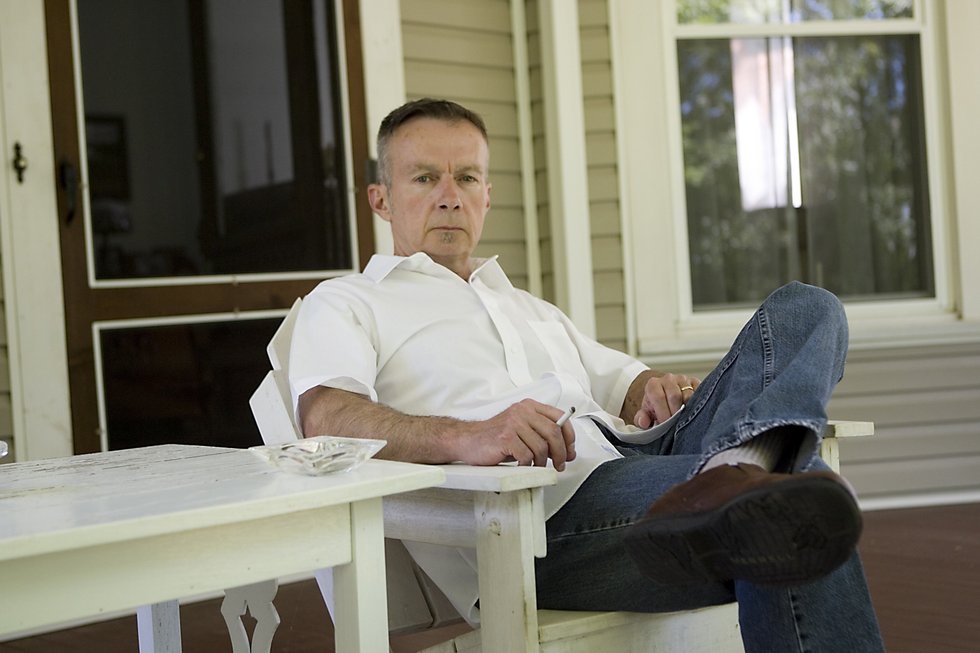 Outra característica que Bravo e Pollock têm em comum é o fato de que a escrita não foi a primeira carreira de nenhum dos dois. Donald Ray Pollock abandonou a escola quando estava no ensino médio e trabalhou boa parte da vida em uma fábrica de papéis, como motorista de caminhão. Aos 45 anos entrou em uma crise de meia idade e decidiu que queria fazer algo diferente.
Como ele adorava ler, decidiu retomar os estudos e ingressou na faculdade de Letras. Pollock ainda passou cinco anos no seu emprego de motorista para poder embarcar com uma considerável reserva financeira na vida de escritor. Apesar de ter ingressado na área sem grandes ambições, seu primeiro livro de contos foi um sucesso e lhe permitiu continuar vivendo da escrita.
Da mesma forma, Cesar Bravo trabalhou em áreas que nada tinham a ver com a literatura. Ele já teve diversos empregos: na indústria da música, construção civil e no varejo. Por formação, é farmacêutico. Mas em meio a esta miscelânea de atuações, a paixão pela escrita – e pelo terror, é claro – falou mais alto. Ele começou a publicar alguns de seus textos a partir de 2011 em um grupo de Facebook e, depois disso, publicou alguns trabalhos de forma independente. Desde 2016 ele selou um pacto de sangue com a DarkSide®, que já publicou duas de suas obras, sua tradução de The Dark Man e a Antologia Dark, organizada e editada por ele.
Estes dois autores trevosos são a prova de que as menores cidades são aquelas que escondem os mais tenebrosos segredos. Com criatividade e uma escrita de gelar a espinha, eles mostram que sempre há tempo de mudar o curso da sua vida e fazer aquilo que realmente lhe traga satisfação.
Autores que também tinham outras profissões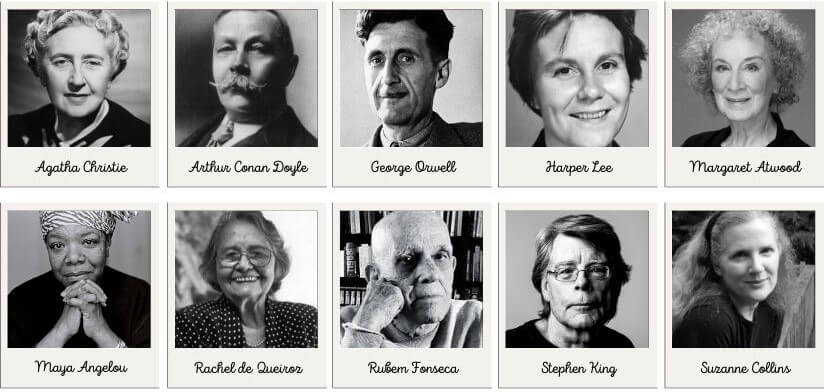 Agatha Christie – Farmacêutica
Arthur Conan Doyle – Médico
George Orwell – Policial
Harper Lee – Atendente em uma companhia aérea
Margaret Atwood – Garçonete
Maya Angelou – Motorista de Ônibus
Rachel de Queiroz – Professora
Rubem Fonseca – Comissário na polícia
Stephen King – Professor e trabalhou em lavanderias
Suzanne Collins – Roteirista de TV