Um dos mais terríveis assassinos da história, Ed Gein (1906-1984), o "Açougueiro de Plainfield", vai ganhar uma série documental sobre seus crimes. Ele, que inspirou diversos vilões de filmes de terror, como Buffalo Bill, de O Silêncio dos Inocentes, Norman Bates, de Psicose, e Leatherface, de O Massacre da Serra Elétrica, terá seus crimes brutais retratados em Psycho: The Lost Tapes of Ed Gein, do MGM+.
LEIA TAMBÉM: ED GEIN, O AÇOUGUEIRO DE PLAINFIELD
Sem previsão de estreia no Brasil, a produção estreia no dia 17 de setembro nos Estados Unidos. Os quatro episódios prometem trazer revelações e gravações inéditas. A série explora a educação e o relacionamento doentio de Gein com a mãe (justamente a parte que inspirou Psicose, de Robert Bloch, imortalizado no filme de Hitchcock), o roubo de túmulos, os assassinatos que levaram à sua prisão e a descoberta da chamada "casa de horrores", sua própria residência, onde encontraram ossos humanos, objetos feitos de pele humana e unhas femininas, entre muitas outras bizarrices.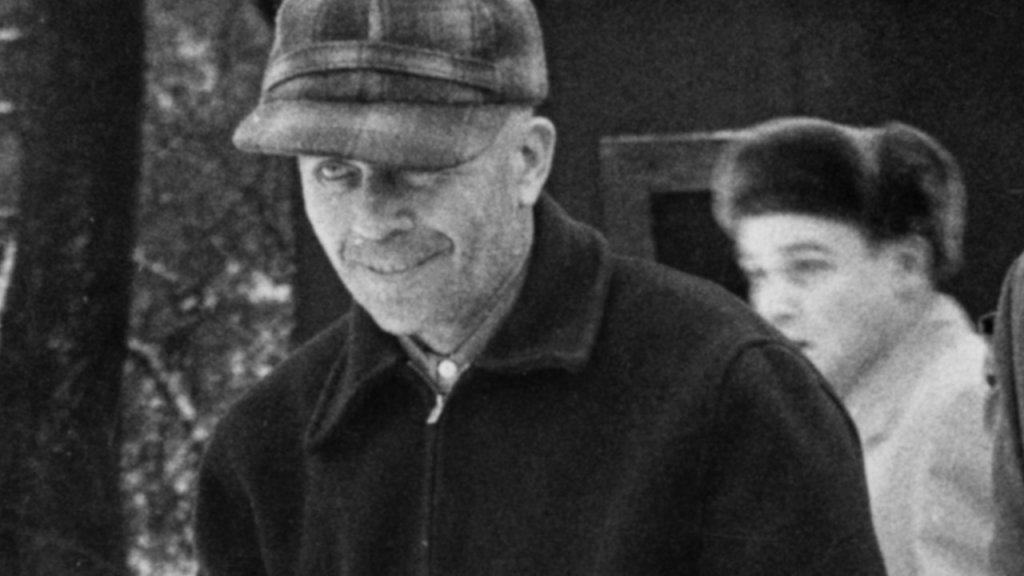 "Esta série documental emocionante e perturbadora joga luz sobre um capítulo infame de nossa história de crimes reais", disse Michael Wright, chefe da MGM+. "Psycho analisa com profundidade não apenas a vida de um dos mais notórios serial killers do nosso tempo, mas também explora o impacto que seus crimes tiveram nas vítimas e em nossa cultura."
A direção e produção estão a cargo de James Buddy Day, com longa estrada no true crime.
Para quem não quiser esperar a chegada da série ao país, a graphic novel Ed Gein, escrita por Harold Schechter — autor de Serial Killers: Anatomia do Mal, H. H. Holmes: Maligno – O Psicopata da Cidade Branca e Anatomia True Crime dos Filmes — e ilustrada por Eric Powell é uma exploração profunda das origens do assassino necrófilo que assombrou a América dos anos 1950.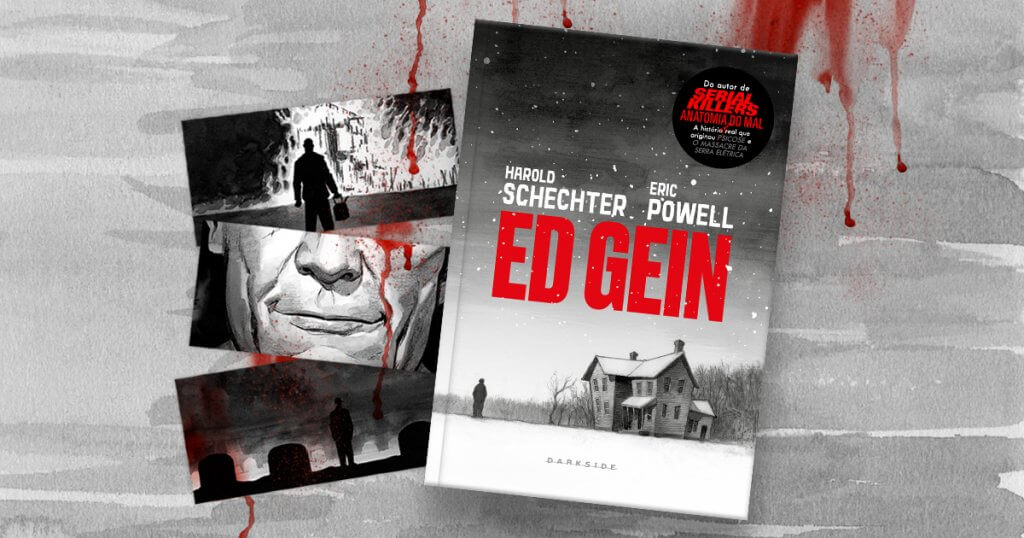 LEIA TAMBÉM: DE ED GEIN A NORMAN BATES: COMO O ASSASSINO INFLUENCIOU PSICOSE