Parceria de Mike Flanagan com a Netflix vai gerar mais um fruto: o conto "A Queda da Casa de Usher" vai ganhar uma série com 8 episódios, anunciou a plataforma.
Ainda sem muitas informações sobre a nova produção, o site Deadline publicou que ela também será inspirada em outros contos góticos do autor. O conto original foi publicado pela primeira vez em 1839 e apresenta temas como loucura, família, isolamento e identidade.
LEIA TAMBÉM: O LEGADO DE EDGAR ALLAN POE NA LITERATURA (E ALÉM DELA)
Mesmo sem o anúncio da data de estreia, já é possível salvar o lembrete na plataforma.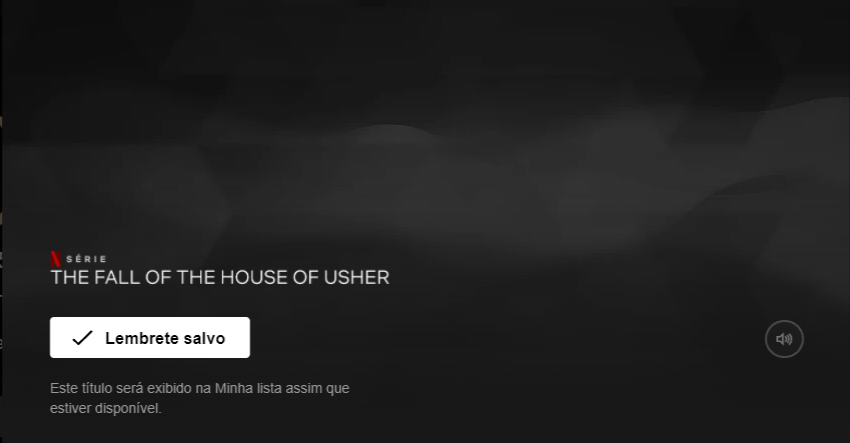 Os produtores executivos são Trevor Macy, Emmy Grinwis, Michael Fimognari e Mike Flanagan, que também irá dirigir quatro episódios da minissérie, ficando os outros quatro a cargo de seu parceiro Michael Fimognari.
Com uma carreira já estabelecida no mundo do terror, Flanagan produziu para a Netflix os sucessos "A Maldição da Residência Hill" em 2018 (inspirado no romance de mesmo nome da autora Shirley Jackson – The Haunting of Hill House – publicado no Brasil como "A assombração da Casa da Colina"), "A Maldição da Mansão Bly" em 2020 (inspirado na obra "A Volta do Parafuso" de Henry James) e "Missa da Meia-Noite" em 2021, uma criação totalmente original.
LEIA TAMBÉM: 5 FILMES INSPIRADOS NA OBRA DE EDGAR ALLAN POE
O conto foi disponibilizado pela DarkSide® Books através do Clube de Leitura da Caveira. Clique aqui para baixar.