Se você é fã de histórias fantasmagóricas e com uma atmosfera mais sombria já deve ter ouvido falar do lançamento da DarkSide®, O Silêncio da Casa Fria, um romance gótico que se passa na Era Vitoriana e traz uma história gelada. O livro foi escrito por Laura Purcell, autora que trouxe para suas obras influências de mulheres consagradas na literatura como Susan Hill, Philippa Gregory, Jane Austen, Charlotte Brontë e Emily Brontë, e agora faz parte do lar da Caveira.
LEIA TAMBÉM: 10 CURIOSIDADES SOBRE CHARLOTTE BRONTË
Nascida no Reino Unido, Laura Purcell mora atualmente em Colchester, a cidade mais antiga da Inglaterra, com seu marido e seus porquinhos da índia. Ela escreve livros de ficção histórica, horror sobrenatural e horror gótico, e seu romance, O Silêncio da Casa Fria, ganhou o prêmio WHSmith Thumping Good Read Award de 2018 e foi apresentado nos clubes literários Zoe Ball e Radio 2. Mas antes de publicar seu primeiro livro, Laura Purcell trabalhou no setor financeiro do governo local, algo que não combinava nem um pouco com a sua alma literária. Talvez por isso, trabalhar em uma livraria como livreira, tenha sido algo tão determinante para sua carreira de escritora.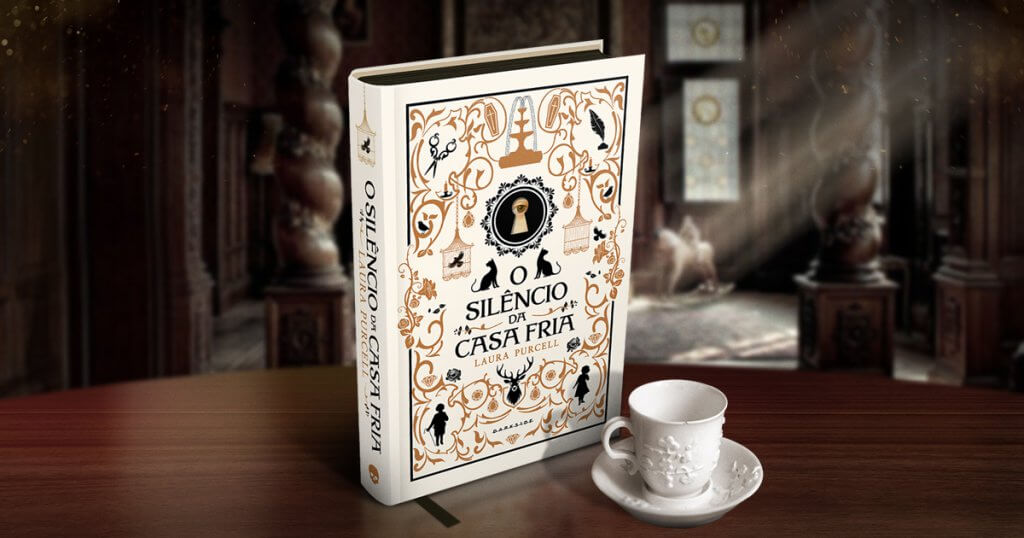 Em entrevista ao blog The Qwillery, Purcell relembrou como sua paixão por escrever histórias começou, na escola quando tinha por volta de cinco anos: "Tivemos que escrever e ilustrar nossos próprios livrinhos e o meu era sobre um doce cozido que era senciente, chamado Mikey. Ainda o tenho comigo e não faz absolutamente nenhum sentido".
Mas escrever nem sempre é algo espontâneo e simples como as narrativas infantis. A Laura de atualmente confessa encontrar algumas dificuldades em seu processo criativo quando, por volta de 25.000 palavras de rascunho, começa achar tudo terrível e impossível de se concluir. "É uma barreira pessoal que preciso enfrentar. Ter mais confiança em mim e na história que estou produzindo", comenta a autora na mesma entrevista. Então como chegamos em O Silêncio da Casa Fria, uma narrativa tão densa e repleta de referências históricas?
Acontece que a autora tem verdadeiro fascínio pelo período vitoriano e sempre quis escrever um romance que se passasse nesta época, pois alguns dos seus livros favoritos, como Jane Eyre e O Morro dos Ventos Uivantes, são obras vitorianas. Além disso, a Laura também ama estudar história e foi assim que acabou descobrindo as esculturas que aparecem em O Silêncio da Casa Fria , os 'companheiros silenciosos', que a fizeram tremer de medo e foram o pontapé inicial para o seu livro. Os companheiros silenciosos eram tábuas de madeira ricamente pintadas e esculpidas em forma humana, levemente menores do que pessoas de verdade, e faziam parte de um costume bem popular entre os aristocratas ingleses e holandeses do século 17. Eram utilizados na decoração de ambientes, como lareiras e entradas de salões, mas também para pregar sustos em convidados em bailes e eventos.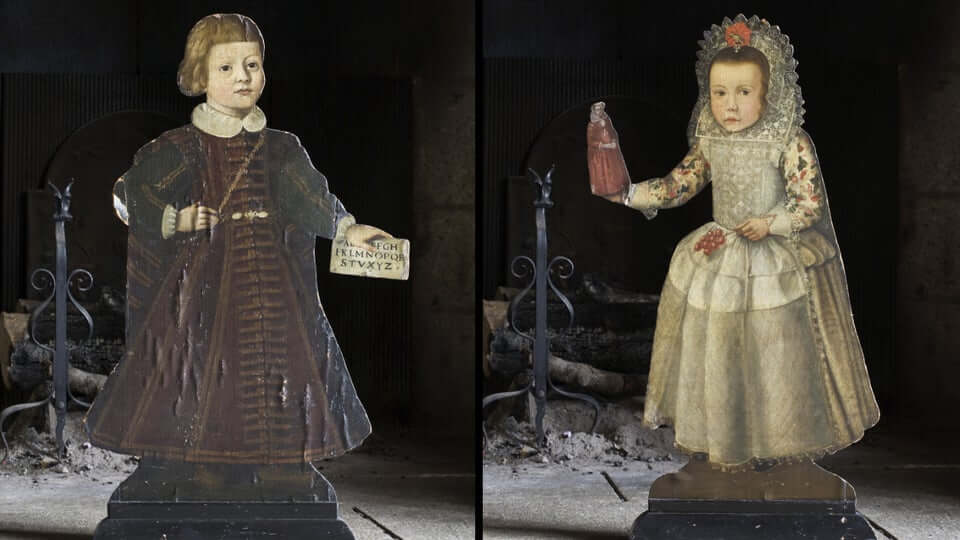 "Senti que eles mereciam um romance próprio. Eu nunca tinha escrito nada assustador antes, mas achei os 'companheiros silenciosos' algo tão amedrontador que sabia que teria que mudar o meu tom para este livro", explica. Enquanto os companheiros se originaram no século XVII na realidade, Purcell achou que seria mais adequado os trazer para a Era Vitoriana para dar o clima perfeito de uma história fantasmagórica. 
LEIA TAMBÉM: O SILÊNCIO DA CASA FRIA: SAIBA O QUE ERAM OS COMPANHEIROS SILENCIOSOS
Para elaborar o contexto e o toque gélido de O Silêncio da Casa Fria, a autora leu o máximo de histórias de fantasmas e romances góticos que conseguiu, tentando aprender com os autores que magistralmente evocam uma atmosfera assustadora para seus textos, como Susan Hill, Shirley Jackson, Daphne Du Maurier and Philippa Gregory. Também realizou pesquisas do período inicial do reinado Stuart, além de estudos detalhados sobre a Era Vitoriana. A protagonista Elsie, por exemplo, é dona de uma fábrica de fósforos por causa do que Purcell encontrou nos jornais da época, que relatavam as más condições de trabalho dos operários naquele período. Também passou um tempo consultando textos originais do século XVII sobre curas de ervas para criar a personagem Anne, que é herborista.
LEIA TAMBÉM: POR QUE MANSÕES VITORIANAS PARECEM MAL-ASSOMBRADAS
Falando em personagens do livro, a escritora comenta que a voz e história da protagonista Anne estava desde o início bem definida em sua mente, mas que isso se deve ao fato da narrativa dela ter sido escrita na primeira pessoa. Para ela, o personagem mais complicado de elaborar foi, na verdade, o irmão de Elsie, Jolyon, que tem sentimentos conflitantes com relação a sua irmã, alternando sempre entre um humor indulgente e irritado.
Ao final da entrevista para o blog, foi pedido à autora que resumisse O Silêncio da Casa Fria em 140 caracteres ou menos, e sem spoilers. A resposta de Purcell foi tão sombria quanto seu livro:
"Pinturas antigas muitas vezes podem ser assustadoras, mas desta vez não são apenas os olhos que seguirão você por onde for…".
Laura Purcell também têm outros romances publicados, como Queen of Bedlam (2014), Mistress of the Court (2015) e The Corset (2018). Saiba mais em laurapurcell.com.