"I am Batman", três palavrinhas que foram suficientes para roubar a cena na divulgação do novo The Flash, filme do universo cinematográfico da DC que se concentrará no herói rapidão da Liga da Justiça. O motivo? Michael Keaton se apresenta para viver mais uma vez o Cavaleiro das Trevas.
LEIA TAMBÉM: 10 PERSONAGENS QUE DESCONSTROEM A IMAGEM VIRTUOSA DO HERÓI
Já se passaram mais de 30 anos desde que pudemos conferir Keaton como o morcegão no filme de Tim Burton, lançado em 1989. O diretor imprimiu ao filme a atmosfera de fantasia dark que o tornou tão conhecido e deu ao personagem a sua versão mais sombria no audiovisual até então — se bem que isso não era grande esforço se formos comparar com a colorida série estrelada por Adam West nos anos 1960.
Michael Keaton interpretou Batman novamente na continuação, Batman: O Retorno, de 1992, também dirigida por Burton. A dupla já havia trabalhado junta em 1986 em Os Fantasmas se Divertem, um filme que marcou a infância de muitos DarkSiders. Mais recentemente, Keaton e Burton se reuniram no remake live-action de Dumbo.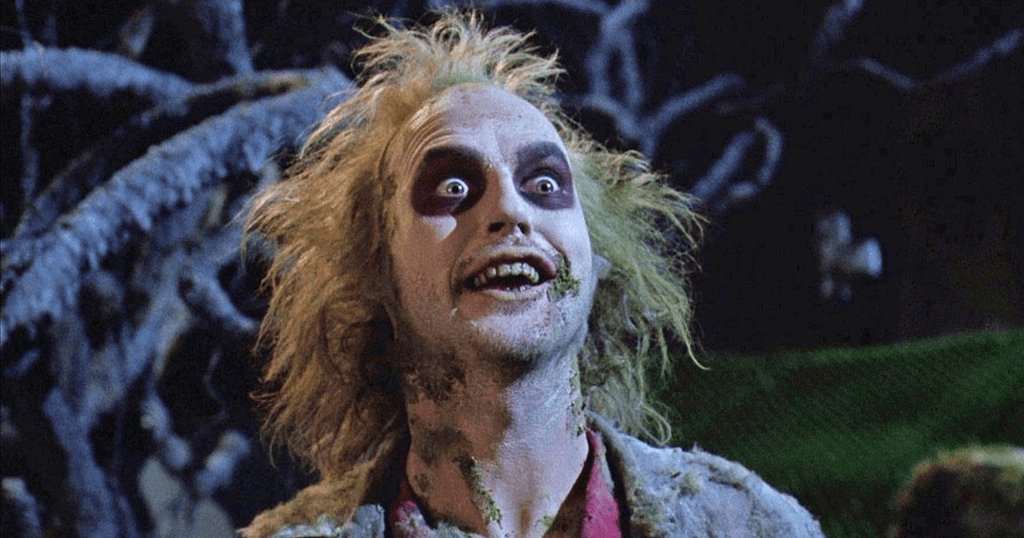 Apesar de a franquia de Batman ter tomado outros rumos com as produções de Joel Schumacher, Christopher Nolan e agora integrando o universo cinematográfico da DC Comics com Ben Affleck — além da versão mais recente protagonizada por Robert Pattinson —, Keaton conquistou seu lugar no coração e na lembrança dos fãs.
A lembrança do morcegão do ator era tão forte que muitos consideraram o filme Birdman, de 2015, uma espécie de homenagem ao legado do próprio Keaton em relação à sua interpretação como Batman. A Caveira não vai ser tendenciosa e vai deixar que você tire suas próprias conclusões: o filme é sobre um ator que quer retomar a carreira na Broadway anos após ter estourado como protagonista de um filme do super-herói dos quadrinhos chamado Birdman. E aí, será que tem relação?
Mas por que resgatar o Batman de Michael Keaton agora?
Pode parecer estranho ver Michael Keaton de volta ao bat-uniforme após mais de três décadas, mas tudo faz sentido na proposta de The Flash. O roteiro se baseia na série de quadrinhos Flashpoint, de Geoff Johns e Andy Kubert, publicada em 2011. Na história, o Flash Barry Allen viaja ao passado para evitar o assassinato da mãe, só que sem querer ele criou uma nova linha do tempo em que tudo está pior. No trailer dá pra entender um pouco melhor:
Nessa realidade, a própria origem do Batman muda: em vez de Thomas e Martha Wayne serem assassinados no beco, é Bruce quem acaba sendo morto pelos bandidos. Então, há grandes chances de que Michael Keaton seja o Batman de Thomas Wayne. Como o próprio trailer mostra, Ben Affleck permanece sendo o Bruce do Snyderverso.
Nos quadrinhos, Flashpoint foi uma manobra editorial para resetar o universo da DC — mais ou menos como o clássico Crise nas Infinitas Terras fez nos anos 1980. Muitos fãs especulam que o filme tenha o mesmo efeito no universo cinematográfico dos personagens da editora. O próprio James Gunn já sinalizou que o longa serviria como um reset.
LEIA TAMBÉM: ENTENDA OS DIFERENTES CONCEITOS DE VIAGEM NO TEMPO DA FICÇÃO CIENTÍFICA
Devemos esperar outros Batmen?
O take com a moto do Batman deu muita esperança aos fãs sobre a possibilidade de Christian Bale reprisar sua participação como o Cavaleiro das Trevas. Porém, é mais provável que o design do veículo sirva mais como homenagem do que como uma aparição do ator na pele de Bruce Wayne.
Até porque se entrarmos nas possibilidades levantadas pela animação Homem-Aranha no Aranhaverso, poderíamos abrir um precedente para que outros Batmen do passado retornassem. Você tem certeza de que quer rever George Clooney no papel?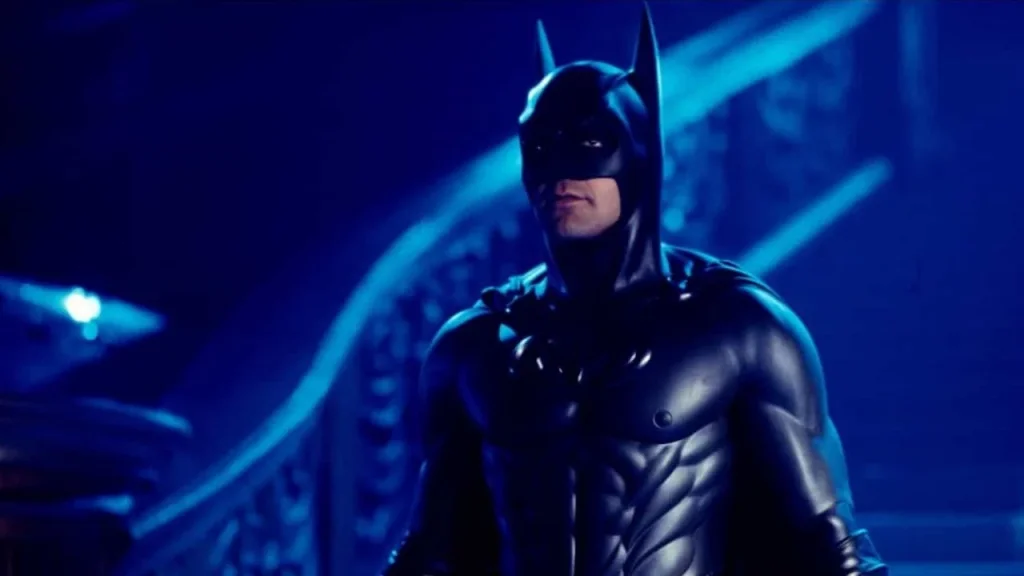 Rumos mais sombrios para o universo da DC?
Um aspecto que chamou a atenção no trailer e deixou os fãs ainda mais empolgados com The Flash foi a atmosfera bem mais sinistra do que a dos outros filmes da DC. E isso se deve ao fato de que a direção está nas mãos de um conhecido do universo do terror: Andy Muschietti. O cineasta adaptou para as telonas os dois filmes de It: A Coisa, o icônico livro de Stephen King. Muschietti também dirigiu o horror sobrenatural Mama, de 2013.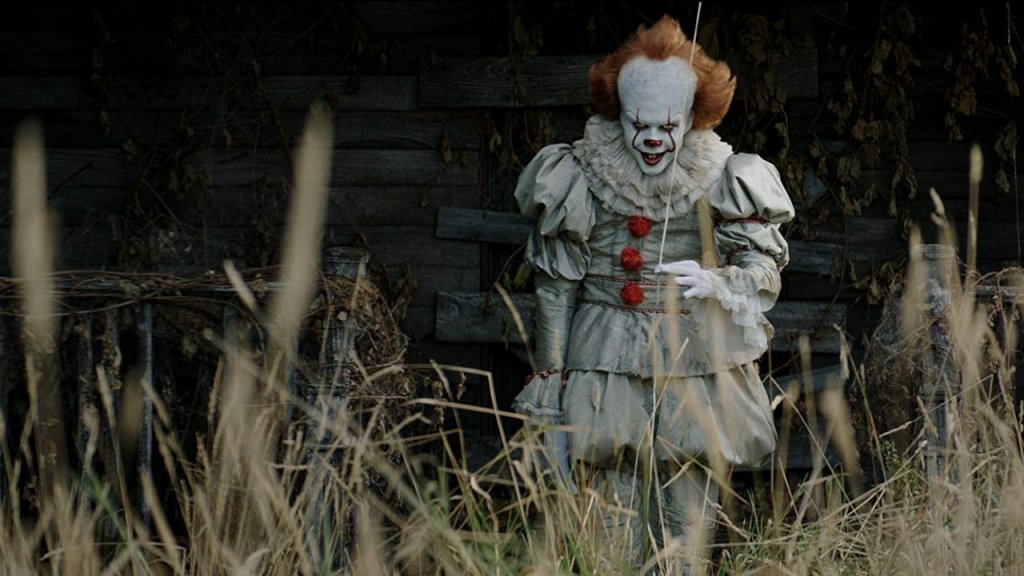 The Flash conta ainda com o roteiro de Christina Hodson e Joby Harold. Christina também escreveu o filme Aves de Rapina: Arlequina e sua Emancipação, enquanto Harold roteirizou o enervante Awake: A Vida por um Fio e a série Obi-Wan Kenobi.
História sombria com o nosso Beetlejuice de volta ao uniforme do Batman? A Caveira já está contando nos dedinhos ossudos os dias para ver isso no cinema. The Flash estreia em 16 de junho de 2023.
LEIA TAMBÉM: POR QUE TIM BURTON QUIS FAZER UM FILME SOBRE ED WOOD