Nós, novo filme de terror de Jordan Peele, tem sido bem recebido pela crítica e já desbancou o trabalho anterior do diretor – vencedor do Oscar de Melhor Roteiro Original -, Corra!, em bilheteria. Nós já arrecadou cerca de 70 milhões de dólares enquanto Corra!, estrelado por Daniel Kaluuya, chegou a 33,3 milhões de dólares em fevereiro de 2017.

Nós conta com um elenco de peso, incluindo a brilhante Lupita Nyong'o, e aborda temas raciais, segregação e o medo do outro. No filme, a família cuja matriarca é Nyong'o enfrenta uma cópia de si mesma — evocando o melhor do suspense e do terror de gelar o sangue. Desde o sucesso de Corra!, Peele se firmou ainda mais na indústria cinematográfica de Hollywood e também está produzindo um reboot da série Além da Imaginação, com estreia prevista para 1º de abril deste ano e exibição pela CBS.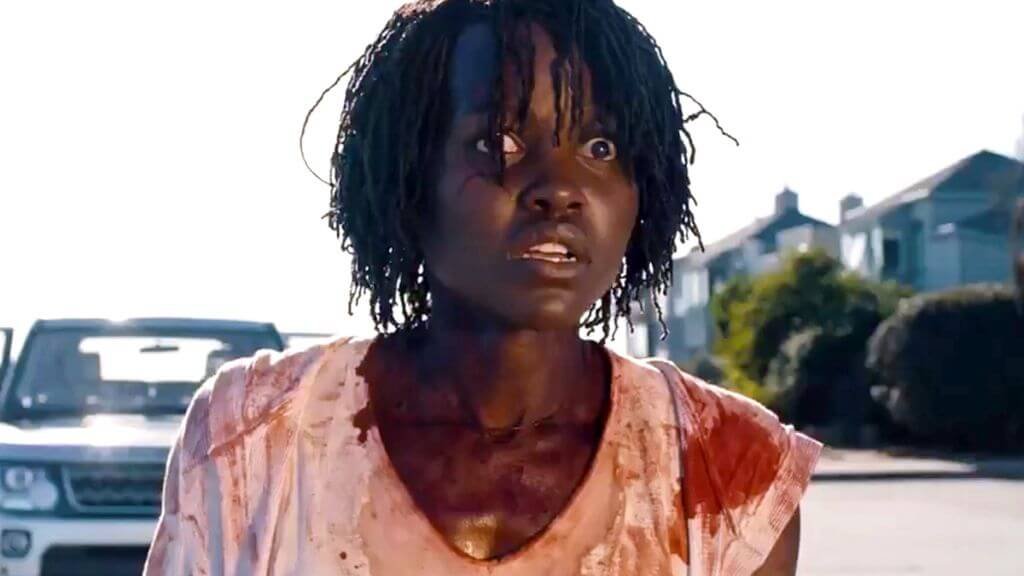 Além da produção da série, Peele também narra os episódios e está produzindo um remake de Candyman, com estreia prevista para 2020. O ator Yahya Abdul-Mateen II, que também está no elenco de Nós, já está escalado para o remake. A DarkSide Books lançou recentemente o livro de Clive Barker que inspirou a trilogia do lendário assassino da mão de gancho. Candyman chegou ao Brasil em edição exclusiva pela marca CineBook.

Contemporâneo ao sucesso de Pantera Negra que teve um elenco majoritariamente negro e fez um número recorde de negros subir ao palco do Oscar 2019, Nós segue na mesma esteira inclusiva e democrática que o filme protagonizado por Chadwick Boseman, que também conta com Nyong'o no elenco, no papel da guerreira Nakia. O longa de Jordan Peele, no entanto, conquistou o primeiro lugar nas bilheterias de 22 a 24 de março e tirou do posto principal Capitã Marvel que, no período, faturou 35 milhões de dólares. Atualmente, o longa com Brie Larson como protagonista desceu para a segunda posição no ranking de bilheterias da última semana. Além de Nyong'o, o elenco tem o ator Winston Duke, nascido em Trinidad e Tobago, no papel de Gabe Wilson. Duke também está no elenco de Pantera Negra e Vingadores: Guerra Infinita.

Horror Noire e a representação da cultura negra nos filmes de terror
Recentemente, durante um evento em Nova York, Jordan Peele declarou que não tem interesse em escalar atores brancos para seus filmes, levando em consideração que a grande maioria das produções de Hollywood sempre foi branca. "Não que eu não goste de caras brancos. Mas eu já vi muitos filmes assim antes", disse.
Mostrando a liberdade que conquistou dentro de Hollywood, o diretor ainda garantiu que consegue contratar pessoas negras para seus filmes:
"Eu me sinto numa posição de privilégio por poder dizer à Universal que quero fazer um filme de terror que custa US$ 20 milhões e tem uma família negra como protagonistas. E os investidores falarem sim."

O diretor Jordan Peele e o ator Tony Todd, que protagonizou Candyman, também foram entrevistados para o documentário Horror Noire: A History of Black Horror. A produção é baseada no livro Horror Noire: Blacks in American Horror Films from the 1890s to Present, de Dr. Robin R. Means Coleman, que será lançado pela DarkSide Books em 2019, com tradução de Jim Anotsu.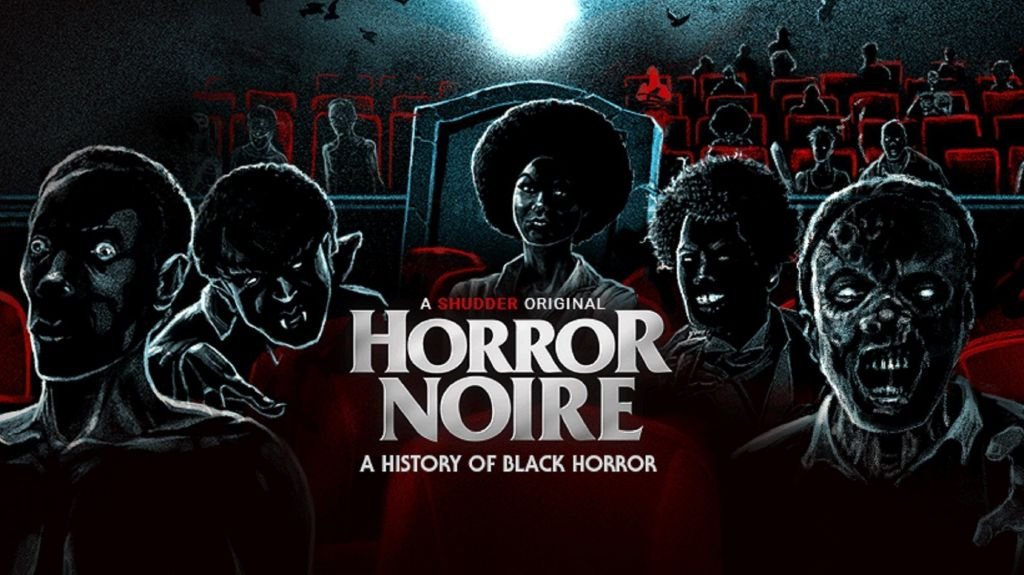 O livro aborda de forma crítica a maneira como, ao longo dos séculos, os filmes de terror exploraram, caricaturaram e marginalizaram os negros até que a própria negritude conquistasse seu espaço dentro do gênero e desafiasse as imagens mais negativas e racistas vistas nos cinemas e na sociedade.

Entre os entrevistados estão os diretores de cinema Ernest Dickerson (Bones), Rusty Cundieff (Tales from the Hood) e Tina Mabry (Mississippi Damned) e os atores Paula Jai ​​Parker (Tales from the Hood) e Ken Foree (Dawn of the Dead). Horror Noire é dirigido por Xavier Burgin, tem produção executiva de Dr. Robin R. Means Coleman, da educadora e autora Tananarive Due, de Phil Nobile Jr, editor-chefe da revista Fangoria e Kelly Ryan, da Stage 3 Productions e é produzido e co-escrito por Ashlee Blackwell, que também escreve o prefácio da edição brasileira de Horror Noire, e Danielle Burrows.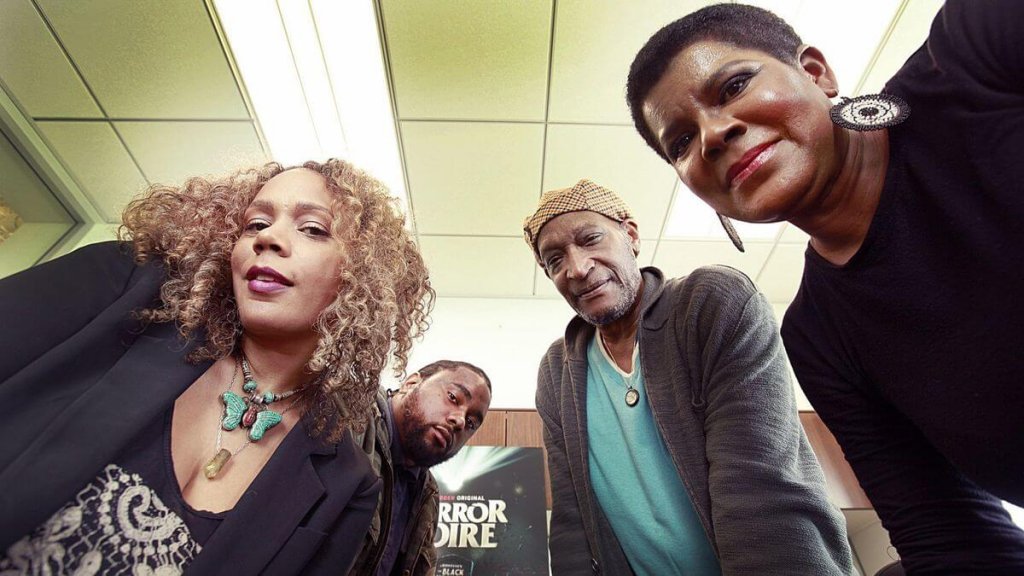 Horror Noire é o primeiro documentário original do Shudder, a desejada plataforma de streaming de filmes, séries e documentários de terror que ainda não está disponível no Brasil, e estreou no dia 7 de fevereiro deste ano exclusivamente na plataforma, depois de uma exibição especial em Nova Iorque e Los Angeles. Jordan Peele, Tony Todd, Tina Mabry, Ashlee Blackwell e Dr. Robin R. Means Coleman estão reunidos na casa da Caveira para contar tudo sobre a representação dos negros ao longo dos anos dentro do cinema de horror.