A bruxa está à solta na DarkSide® com o lançamento de O Ano das Bruxas, romance de estreia da autora de ficção especulativa Alexis Henderson. Na trama, Immanuelle é uma jovem considerada amaldiçoada por causa dos pecados da mãe. Porém, descobertas sobre o passado fazem com que ela enxergue a sociedade hipócrita em que vive.
LEIA TAMBÉM: LANÇAMENTO: O ANO DAS BRUXAS, DE ALEXIS HENDERSON
Com elementos que lembram uma mistura de O Conto da Aia com o filme A Bruxa, Henderson conta a história da luta de uma jovem que busca revolucionar um sistema que há tempos utilizou a religião para cometer abusos, vitimizar e traumatizar mulheres. Embora seja uma obra de ficção, a autora se inspirou na sociedade e em lendas locais do sul dos Estados Unidos.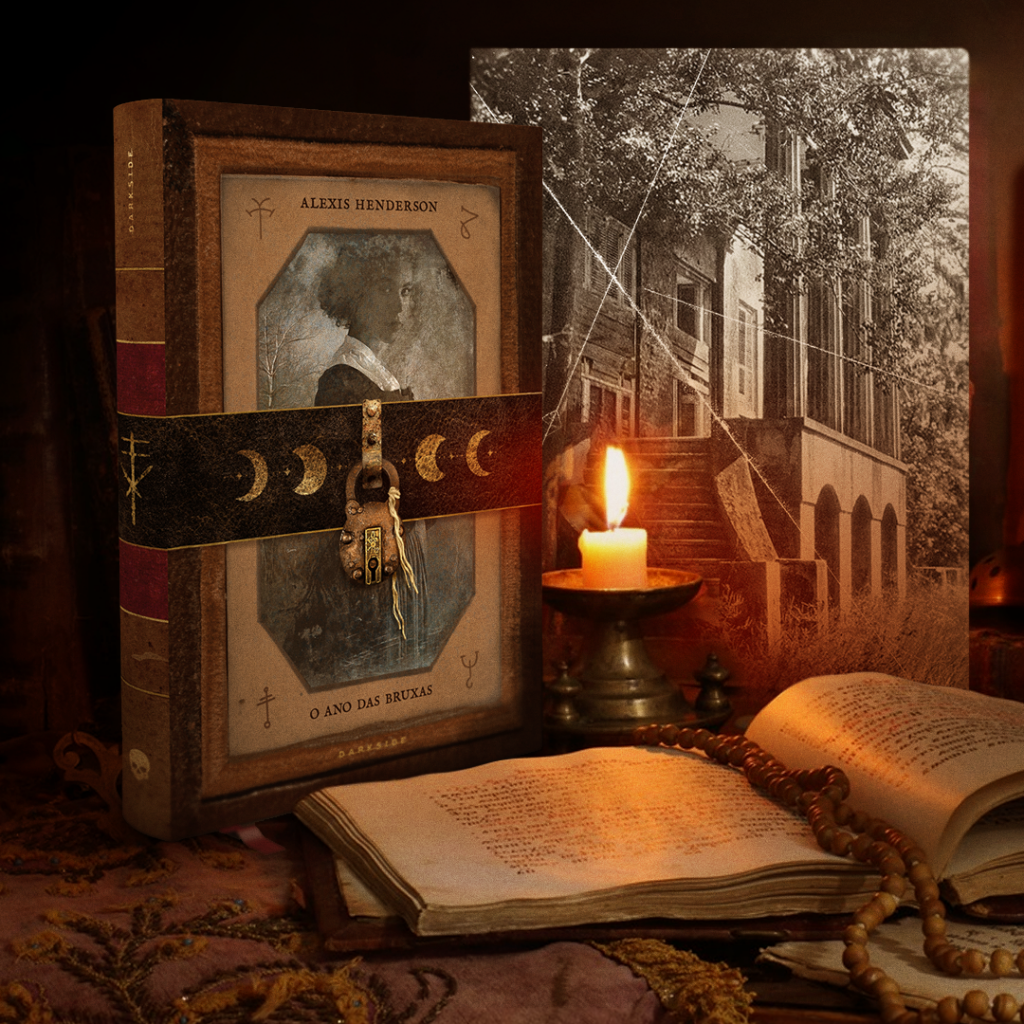 Desde jovem, Alexis Henderson consumia livros sobre ficção especulativa, fantasia macabra e terror cósmico, justamente pela natureza escapista deste tipo de história. O interesse por temas mais macabros veio da cidade de Savannah, na Geórgia, onde ela cresceu. "Fui criada em uma dieta estável de histórias de fantasmas e de histórias populares sulistas, e tudo isso definitivamente inspirou alguns dos temas misteriosos e góticos que são tão predominantes em O Ano das Bruxas", explicou em entrevista ao site Book Page.
Um tour pelos locais mais sinistros de Savannah
A terra natal de Alexis Henderson é considerada uma das cidades mais assombradas dos Estados Unidos há bastante tempo. Conhecida por abrigar diferentes tipos de fantasmas, muitos deles escondem acontecimentos trágicos que marcaram a história do local.
A Caveira foi atrás de algumas lendas e locais assombrados da cidade, que ajudaram a inspirar o livro da autora. Você é nosso convidado a esse tour macabro:
1. Casa Kehoe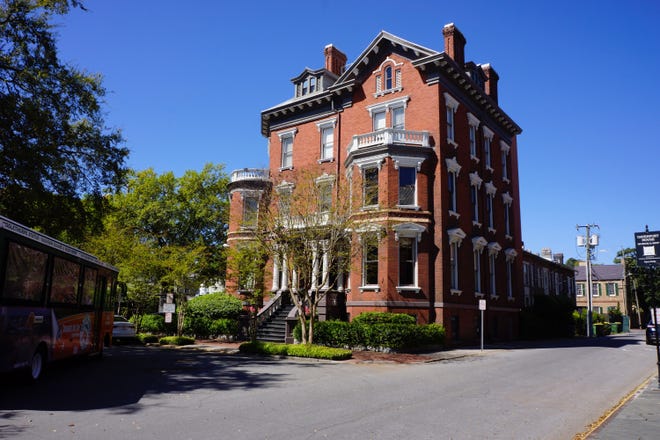 Tão marcante quanto a beleza desta construção de 1892, é a tragédia que ali ocorreu. Originalmente construída para William Kehoe, sua esposa e os dez filhos do casal, a casa foi cenário da trágica morte dos gêmeos enquanto brincavam com a lareira.
Quem visita a residência afirma ouvir inexplicáveis risos de criança e até mesmo marcas de que alguém teria sentado nas camas de dois quartos específicos. Existe até um concurso de fotografia para quem conseguir registrar uma imagem dos gêmeos brincando no corredor.
LEIA TAMBÉM: QUEM É ALEXIS HENDERSON, AUTORA DE THE YEAR OF THE WITCHING
2. Cemitério Bonaventure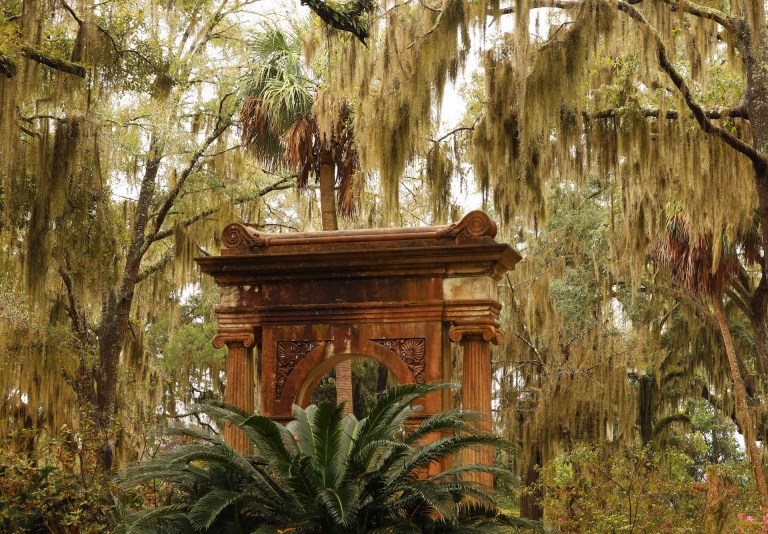 Cemitérios já parecem assombrados por natureza, mas este aqui chama a atenção. Um dos mais antigos de Savannah, o Cemitério Bonaventure também é conhecido por ser um dos mais amaldiçoados. Uma das histórias mais macabras envolve a estátua de uma menininha de seis anos que foi enterrada ali: Gracie Watson, que faleceu em 1889 aos seis anos, dois dias antes da Páscoa. Visitantes dizem que já viram a estátua da garota perambular pela cidade e brincar na rua onde ficava sua casa.
3. Gribble House
Considerada um dos locais mais amaldiçoados de Savannah e talvez de todo o estado da Geórgia, esta casa foi o cenário do trágico assassinato de três mulheres em 1909. O assassino nunca foi capturado e dizem que os espíritos das vítimas vagueiam por ali até hoje, buscando justiça por suas violentas mortes.
Há até uma atração turística no local, mesmo com a demolição da casa há muito tempo. Visitantes afirmam ver sombras correndo pela construção atual, luzes estranhas e até aparições de uma mulher de branco.
4. 17Hundred90 Pousada e Restaurante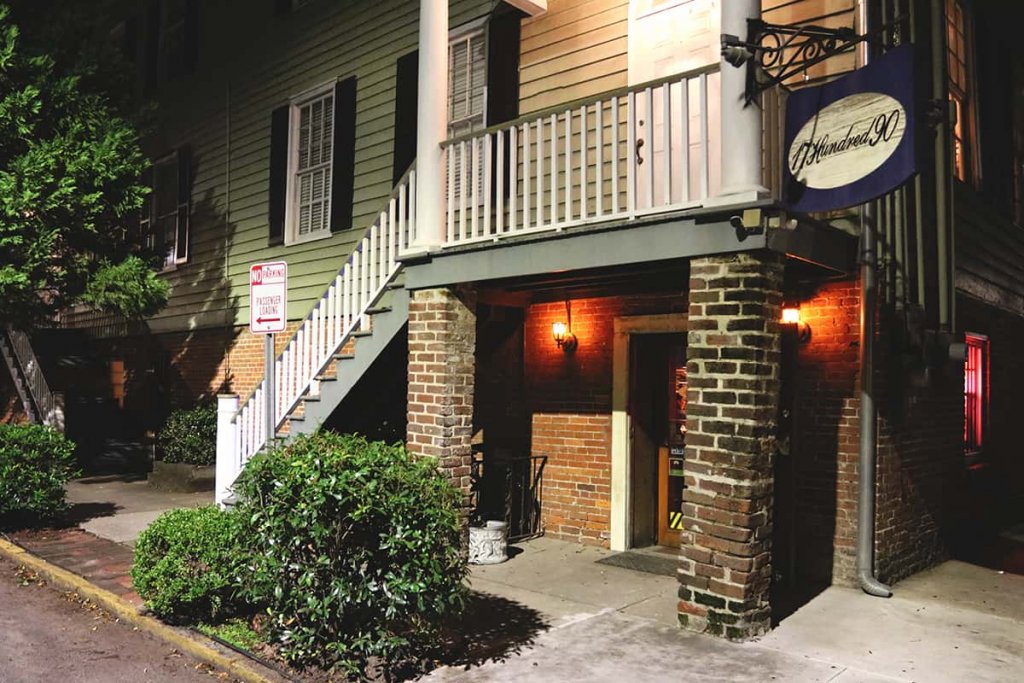 Com mais de um século de história, esta pousada e restaurante recebeu tantos relatos de clientes sobre assombrações que resolveu publicar as histórias em seu website. O empreendimento foi construído em 1820 e não demorou muito para que desgraças se abatessem pelo local, com o aumento de casos de Febre Amarela e de incêndios, que eram frequentes na cidade.
A pousada tem pelo menos três fantasmas. O mais famoso deles é Anna, que teria se jogado da janela do quarto 204 após ter sido seduzida por um marinheiro no século XIX. Hóspedes que ficam naquele quarto relataram roupas e joias sendo movidos de lugar misteriosamente, roupas de cama sendo removidas e homens relatam sentir alguém passando a mão em suas bochechas.
5. Pousada Hamilton-Turner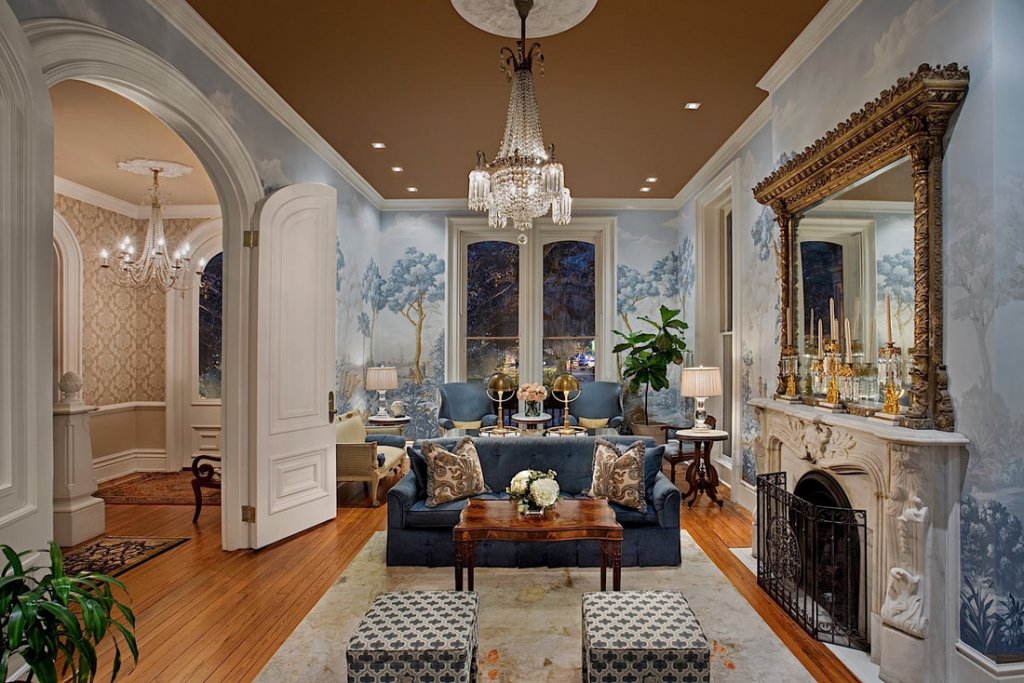 Hóspedes que ficam nesta pousada relatam ouvir bolas de bilhar rolando nos andares superiores. Além disso, também há depoimentos sobre um misterioso homem fumando charuto no telhado e sobre ouvir crianças correndo pelos corredores da pousada e rindo – mesmo quando não há crianças hospedadas no local.
6. Cervejaria Moon River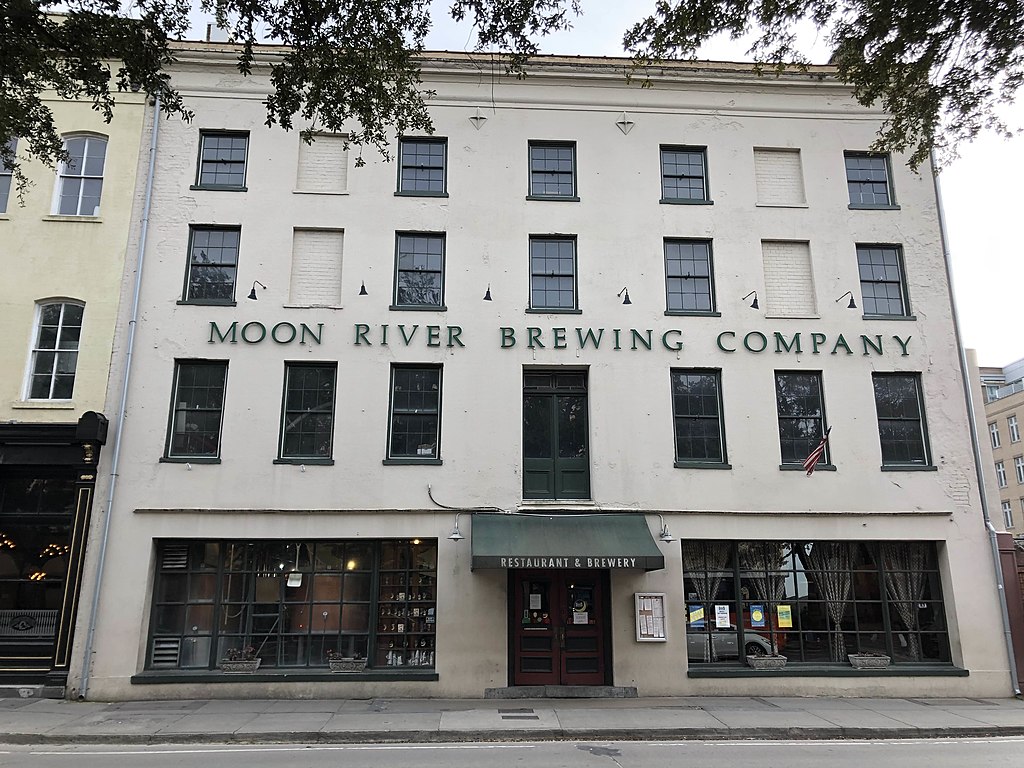 A fama de local assombrado é tão grande que diversas equipes de TV de programas sobre paranormalidade já foram ao local para fazer filmagens. Construído em 1821, o empreendimento originalmente funcionava como um hotel, que hospedou muitas pessoas importantes e servia como local de reunião da alta sociedade de Savannah.
Depois da Guerra Civil, o prédio abrigou um hospital e recebeu muitos pacientes com Febre Amarela. Isso rendeu muitos fantasmas que assombram os corredores da fábrica até os dias de hoje – alguns deles amigáveis, outros não muito. Os espíritos não são apenas vistos pelos visitantes, mas também sentidos, como é o caso de Toby, um fantasma que assombrará qualquer pessoa que for ao andar de baixo ou a mulher que fica no topo da escada encarando os vivos que estiverem ali.
LEIA TAMBÉM: AS BRUXAS PRETAS NA CULTURA POP