Que Florence Welch, a alta sacerdotisa do Pop, revela a alma em suas músicas e poesias, todo mundo já sabe, o que pouca gente sabe é que por trás de todas as suas músicas existem histórias beeeem mais profundas. A cantora, que já viveu muitas turbulências na vida como vícios e desilusões amorosas, criou hinos que nos ajudam a expurgar tudo de ruim da vida, assim como também nos abraçam quando mais precisamos.
Dona de hits como "Dog Days Are Over", "Ship to Wreck" e "King", a banda Florence + the Machine foi formada em 2007 e, desde que alcançou o mainstream em 2009, vem lançando músicas e álbuns bem recebidos pelos críticos e públicos, o que deu a Florence a confiança de lançar outros projetos, como o livro Inútil Magia, publicado pela DarkSide® Books.
LEIA TAMBÉM: POR DENTRO DA MENTE CRIATIVA DE FLORENCE WELCH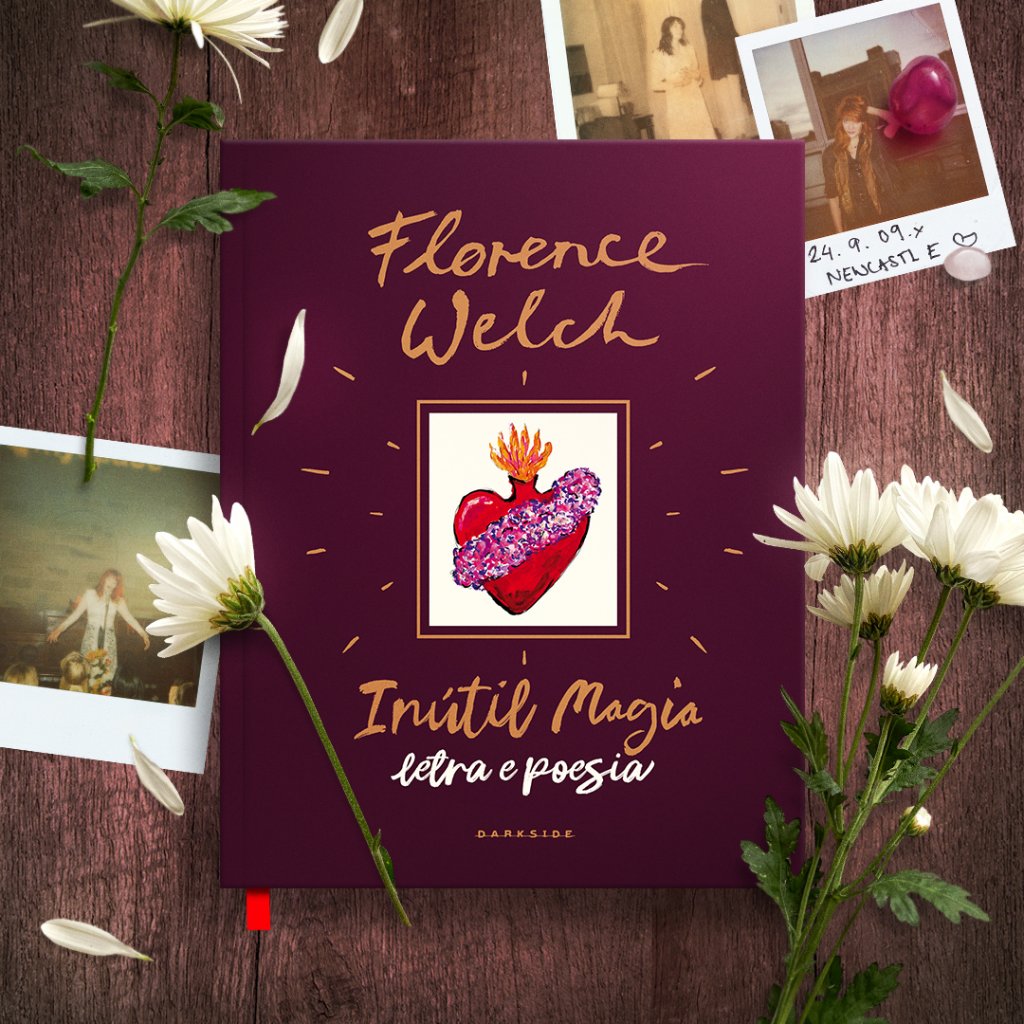 Para celebrar a obra de Florence, a Caveira preparou uma playlist especial e mergulhou no significado de algumas das músicas mais famosas de sua banda, confira:
Dog Days are Over
O segundo single lançado foi o responsável por catapultar a banda direto para os grandes palcos, ainda em 2008. "Dog Days Are Over" é uma canção com diversas camadas, mas que anuncia que os "dias de cão", ou os dias difíceis, finalmente estão acabando.
A música fala sobre ser acertada pela felicidade após os dias difíceis, o tipo de felicidade que chega como um trem e muda completamente a vida. Florence contou em uma entrevista que foi inspirada por uma instalação de texto colorido do artista Ugo Rondinone que ela via todos os dias ao andar de bicicleta por Londres: "Ele [o texto] foi colocado sobre o South Bank de Londres [um bairro da cidade] por seis meses e eu passei por ele na minha bicicleta todos os dias. É uma referência à estrela do cão, Sirius: quando está mais perto da Terra, todos os animais ficavam lânguidos e sonolentos; quando ela se afasta, eles acordam. Tentei entrar em contato com ele para agradecer."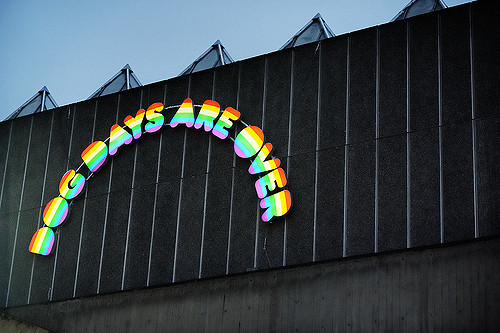 A expressão "dias de cão" faz referência aos dias de verão, quando a estrela Sirius nasce antes do sol e o clima esquenta até ficar quase sufocante. O término dos "dias de cão" traz alívio e a expressão acabou sendo incorporada no vocabulário informal.
Ship to Wreck
No terceiro álbum da banda, How Big, How Blue, How Beautiful (2015) a artista decidiu ir além e explorou suas vivências de maneira audiovisual. Os videoclipes de canções selecionadas do álbum se tornaram capítulos de The Odyssey, um curta-metragem de 47 minutos que conta a jornada de algumas das músicas mais íntimas de Florence. O 4º capítulo é Ship to Wreck, uma canção que, embora tenha um ritmo alegre, fala de temas pesados como bebidas e autodestruição.
LEIA TAMBÉM: THE ODYSSEY: POR DENTRO DO FILME COM MÚSICAS DE FLORENCE + THE MACHINE
Na letra e no clipe da música, podemos notar que Florence está lutando contra seus maus hábitos e que, independente de como essa luta se desenrole, ela sempre acaba no mesmo lugar, o que simboliza a sua natureza autodestrutiva.
Em comunicado enviado à imprensa em 2015, Florence explicou sobre a música e sua inspiração: "Eu estava pensando sobre meu próprio lado autodestrutivo, e como você pode fazer algo apenas para derrubá-lo, desfrutar/destruir, criar/devastar etc, muitas vezes você acaba quebrando a coisa que você mais ama."
King
O 1º single do álbum mais recente de Florence, Dance Fever (lançado em Maio de 2022), pegou muita gente de surpresa e veio envolto em mistérios e magia. Considerado um hino feminista, a letra fala sobre as difíceis escolhas de ser mulher e precisar equilibrar a carreira com desejos pessoais.
LEIA TAMBÉM: KING: NOVO SINGLE DE FLORENCE + THE MACHINE ENTREGA FEMINISMO, MAGIA E LIGAÇÕES COM O TARÔ
O clipe, repleto de simbolismos, passeia por expressões religiosas, conceitos mágicos e faz referências ao tarô. Com diversas interpretações, é muito difícil não se impressionar com a beleza do vídeo, que foi dirigido por Autumn De Wilde — mesma diretora do videoclipe de "Big God", single do álbum anterior, High as Hope, de 2018.
A própria artista divulgou uma declaração explicando que a canção fala sobre as identidades rasgadas que sente entre ser uma mulher querendo iniciar uma família e ser uma artista. A cantora afirmou que nunca tinha pensado nessa disparidade de gêneros até chegar aos trinta e poucos anos e se dar conta de que para ela começar uma família talvez não seja algo tão simples como para os ídolos homens nos quais se inspirou.
Playlist Mágica
Os fãs brasileiros podem comemorar que os dias de cão acabaram, pois a DarkSide® Books trouxe Inútil Magia, uma obra íntima e musical carregada pelos braços do oceano diretamente para a marca Magicae. Para celebrar sua chegada, a Caveira preparou uma playlist para embalar a leitura dos DarkSiders:
O livro reúne letras de músicas, poesias e sermões inéditos no Brasil, além de fotos, obras de arte, anotações manuscritas, playlists, desenhos e sketches da própria Florence Welch, que abre seu coração em uma espécie de diário pessoal capaz de inspirar fogo e devoção nos leitores.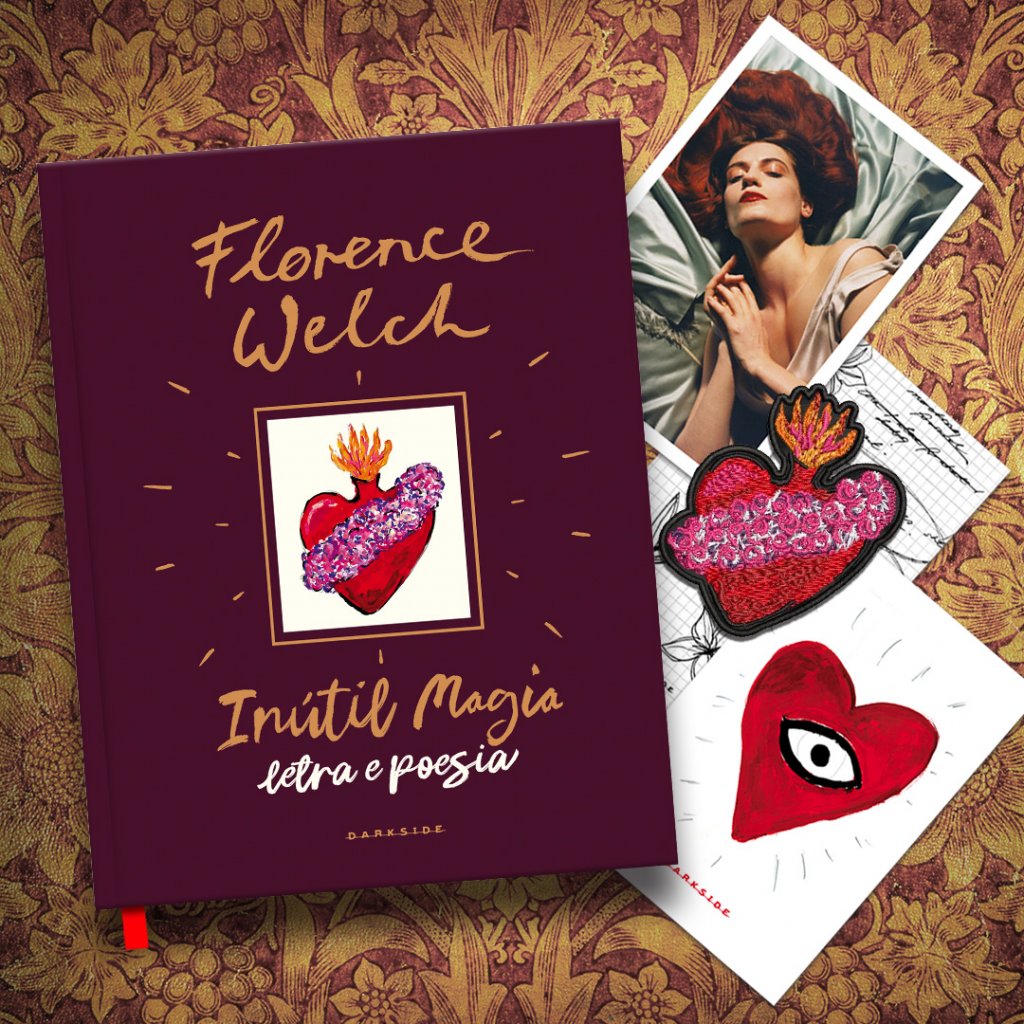 Inútil Magia é um rito sagrado para todos que mergulham em seu universo particular. Em versos que ecoam mais alto que sirenes e sinos, e são mais doces que o céu, mas também mais duros que o inferno, o sangue da artista corre fundo, ensinando seus ouvintes e leitores a seguirem as linhas do coração em suas mãos.
CELEBRE A MAGIA: INÚTIL MAGIA – FLORENCE WELCH