Caveiras, demônios, desenhos horripilantes e letras sangrentas viraram sinônimo de duas coisas: histórias de terror ou bandas de rock pesado. Não por acaso esta estética tem tudo a ver com o underground do Matanza Inc.
LEIA TAMBÉM: O LADO DARK DOS BEATLES
Formada em 2019, a banda conta com ex-integrantes do grupo Matanza, carregando o tom acelerado do hardcore em sua música e o ar macabro do terror em sua identidade. Em entrevista ao DarkBlog, o guitarrista (além de compositor e ilustrador) Marco Donida e o vocalista Vital Cavalcante comentam sobre a influência do terror no Matanza Inc, além de revelarem algumas das suas obras preferidas, entre filmes, livros e quadrinhos.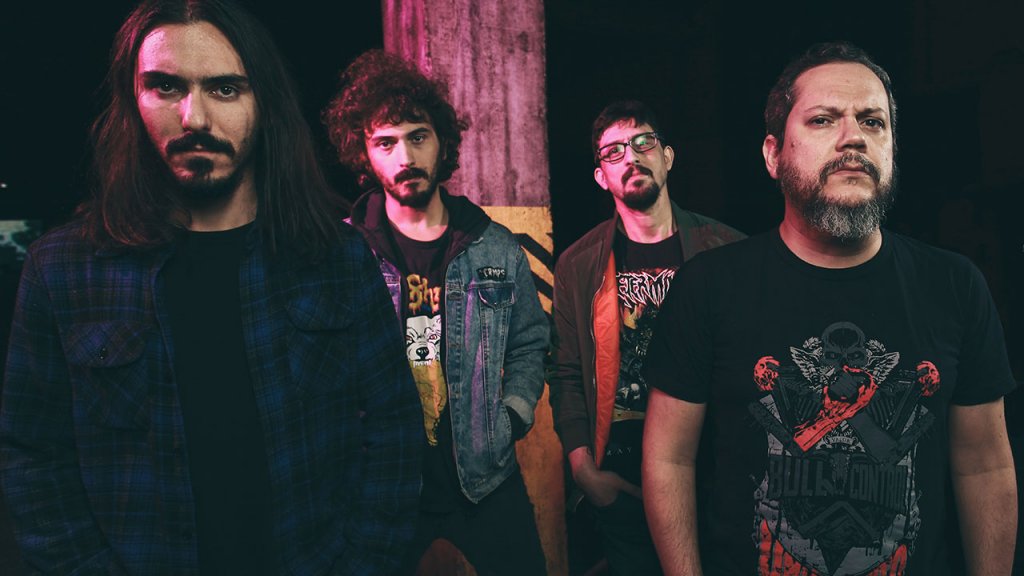 DarkSide: O horror punk é um dos subgêneros do rock que mais se aproxima do terror. De onde veio a identificação com este estilo específico?
Vital Cavalcante: Essa é mais pro Donida, mas eu acho que o conceito das histórias de terror associado ao hardcore acabou estabelecendo um paralelo entre o Matanza Inc e o horror punk, mas não acho que a banda seja exatamente do estilo.
Marco Donida: Histórias de terror sempre foram um alicerce das letras do Matanza. Existem muitos elementos que combinam perfeitamente com a intensidade do som, com o astral de músicas específicas que chega a ser uma solução espontânea para as letras.
D: Para você, o que veio primeiro: o rock ou o terror?
MD: Pra mim, o rock apareceu primeiro. Eu tinha 10 anos quando o Kiss veio ao Brasil pela primeira vez, e antes disso na minha cabeça só havia espaço para Guerra nas Estrelas, quadrinhos Marvel e seriados japoneses tipo Spectreman.
VC: Certamente juntos. Lembro de morrer de medo com o Christopher Lee de Drácula na Sessão de Gala da Globo. Era fascinante, mas depois pra dormir era uma m… Ao mesmo tempo, tive acesso a revistas como a Spektro e tal… mas minha família curtia muito música, então eu ouvi os rocks da minha avó e da minha mãe desde sempre.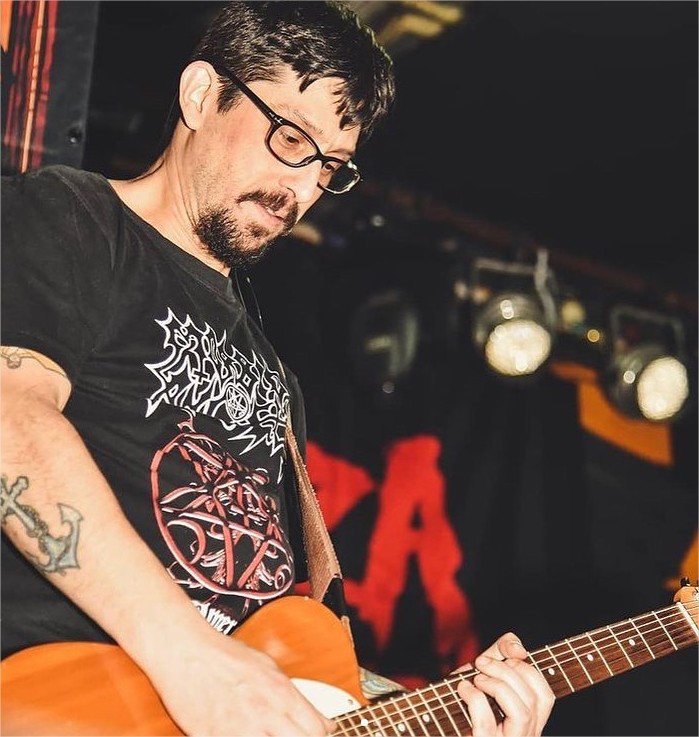 D: Como e quando começou o interesse pelo terror?
VC: Começa mesmo de molequinho. Lembro de episódios de Carga Pesada com vampiros. Tinha também o Caso Especial e A Pata do Macaco… Sem falar dos quadrinhos: Calafrio, Kripta, Spektro. Sobre os meus filmes do coração, a trinca é O Exorcista, O Bebê de Rosemary e O Iluminado, além de A Profecia, do Richard Donner. Mas assisti nos cinemas todos aqueles slashers dos anos 1980, como Freddy, Jason… bons tempos!
MD: Eu só comecei a assistir terror na adolescência, mas foi muito divertido quando se tornou um hábito alugar fitas em videolocadoras. Haviam todos aqueles filmes B que nos anos 1980 não se tinha muita informação, como Reanimator ou Videodrome. Mas os meus filmes favoritos são mais recentes: Hereditário, de Ari Aster, Sobrenatural (original Insidious), do James Wan e o japonês Noroi, de Kōji Shiraishi.
LEIA TAMBÉM: FIRESTAR: A LOCADORA DE SANGUE DE CESAR BRAVO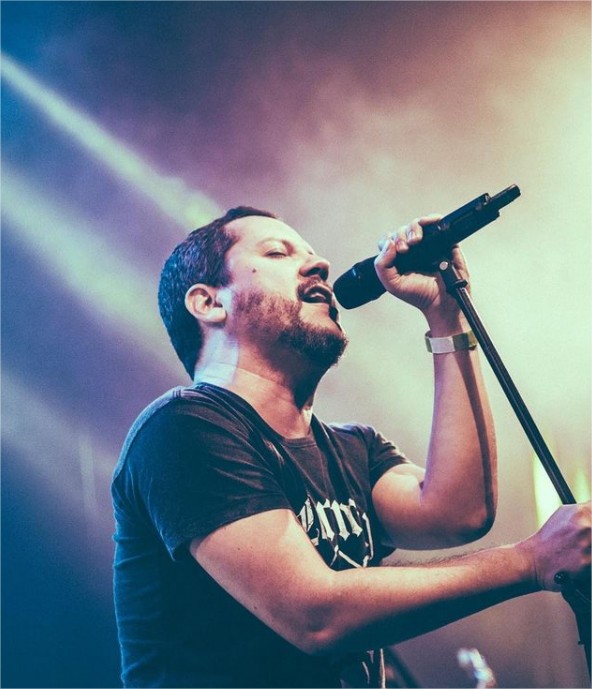 D: Quais tipos de história de terror mais lhe causam arrepios?
MD: Eu gosto de todos os gêneros de terror, em especial dos filmes de found footage, tipo A Bruxa de Blair, Atividade Paranormal e o coreano The Haunted House Project. Também tenho fascínio pelo horror cósmico do H. P. Lovecraft.
VC: Pra mim, tudo que envolve possessão e espíritos desencarnados vai mais fundo no medo. Seitas bizarras, tipo de Midsommar, também me assustam bastante.
D: Existe alguma obra específica ou autores que influenciam diretamente no trabalho da banda?
MD: Ainda nos anos 1990, quando o Matanza estava começando a desenvolver seu universo temático, o filme Um Drink no Inferno do Tarantino foi sem dúvida a maior referência. De lá pra cá muita coisa virou letra de música, de casa assombrada a assassinos psicopatas que ouvem vozes.
D: Tem alguma HQ ou livro preferido publicado pela DarkSide®?
VC: Apesar de não ser o core da editora, a biografia do João Gordo é sensacional. Também curto muito as HQs (sim, eu leio mais quadrinhos que romances – ainda vou corrigir isso!). Adorei o resgate da adaptação do filme Creepshow. Vai direto na memória afetiva de quem cresceu assistindo os filmes desses autores.
MD: Tenho vários! Desde de Os Goonies e The Warriors, aos livros sobre produções cinematográficas (Sexta Feira 13, De Volta para o Futuro, Massacre da Serra Elétrica) até os romances originais de terror (Amityville, 1977, O Demonologista) Eu acabei de começar Butcher Boy. E todas as edições são dignas de coleção. Sou muito fã do trabalho editorial que é feito.
D: Recentemente a banda Semblant uniu sua música com literatura através da HQ Semblant: Blood Chronicles. Já pensaram em fazer algo parecido, unindo o trabalho da banda com literatura?
MD: As letras do Matanza sempre se valeram de muitos elementos narrativos, com descrições de cenários e personagens. Então muitos fãs desenvolveram histórias, contos, romances e quadrinhos com esses elementos, no melhor estilo universo expandido. Isso para um autor é extremamente gratificante. Também chegamos a lançar um fanzine de quadrinhos impresso em 2008, Matanza Comix, com a participação de vários amigos desenhistas e foi uma experiência muito divertida. Agora, com a banda reformulada, pode ser uma boa ideia lançar um segundo número.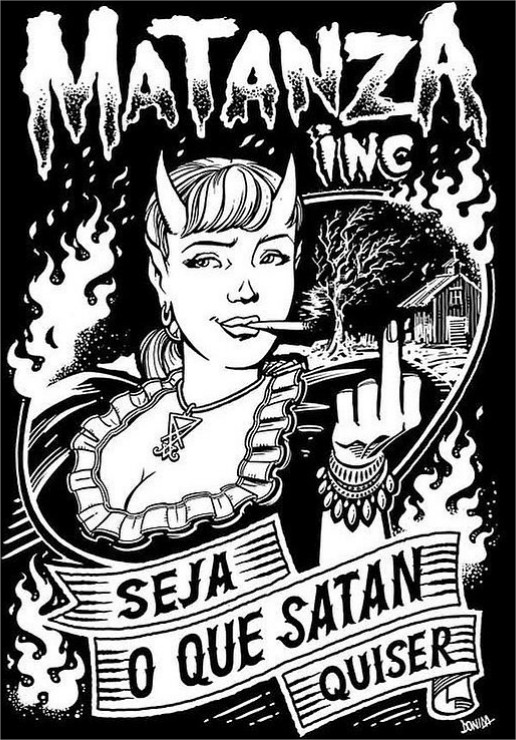 D: Gostaria de deixar algum recado para os leitores da DarkSide?
VC: Convido todos a conhecer o som e as letras do Matanza Inc. Quem tá ligado em terror pode curtir nosso primeiro álbum: Crônicas do Post Mortem – Um Guia para Demônios e Espíritos Obsessores.
MD: Gostaríamos de agradecer a oportunidade de falar ao público entusiasta da editora. Deixo aqui uma mensagem satânica a todos: leiam mais livros!
LEIA TAMBÉM: METAL, ALQUIMIA E MUITO SANGUE EM SEMBLANT: BLOOD CHRONICLES