Fãs de Stranger Things podem comemorar: os irmãos Duffer, criadores da série, não pensam em parar tão cedo. Em comunicado, a dupla anunciou a criação da Upside Down Pictures, produtora que já nasce associada à Netflix e com uma lista de produções futuras.
Segundo a dupla, o empreendimento "terá como objetivo criar o tipo de histórias que inspiraram os Duffers enquanto eles cresciam – histórias que acontecem naquela bela encruzilhada onde o ordinário encontra o extraordinário, onde o grande espetáculo co-existe com trabalho de caráter íntimo, onde o coração vence o cinismo."
Os irmãos esperaram o lançamento da parte final da 4ª temporada de Stranger Things para fazer o anúncio. Dentre os planos da produtora estão, claro, a 5ª e última temporada da série. Hilary Leavitt, veterana da BBC America, foi chamada para presidir a produtora.
LEIA TAMBÉM: A 4ª TEMPORADA DE STRANGER THINGS JÁ ESTÁ ENTRE NÓS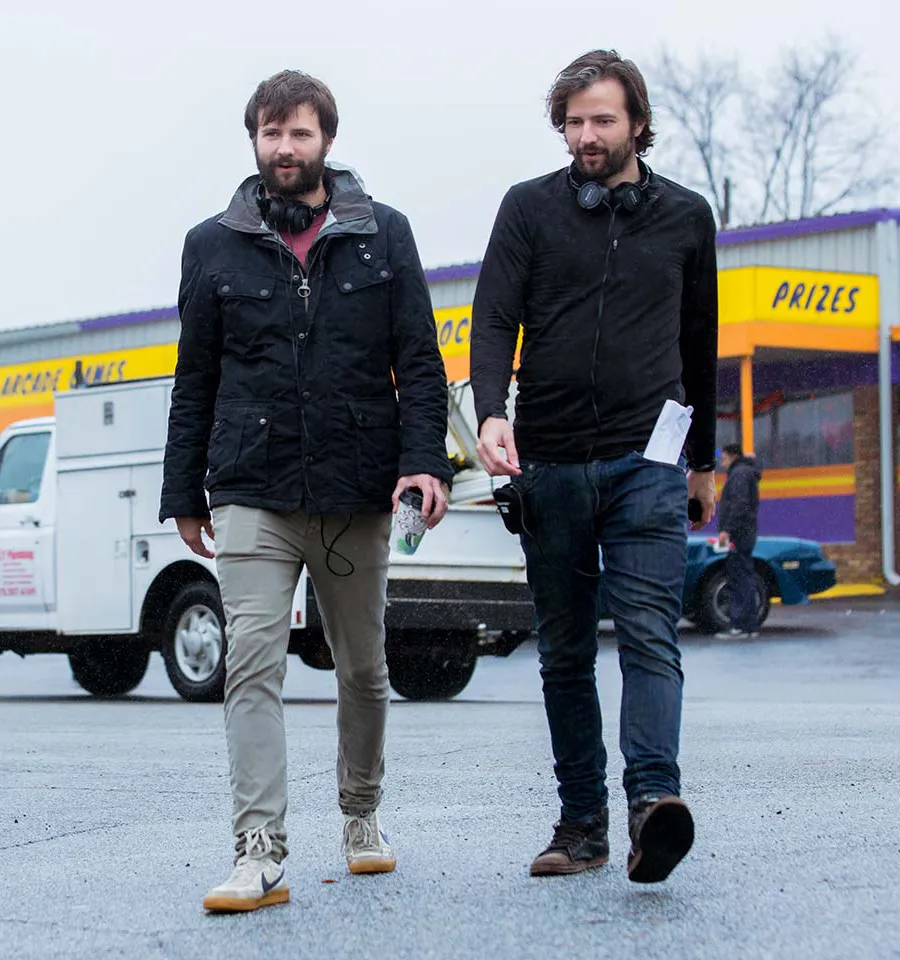 Stranger Things se tornou um fenômeno mundial e a 4ª temporada acumulou 1,15 bilhão de horas assistidas nos primeiros 28 dias, se tornando a 1ª série de língua inglesa a alcançar a marca (apenas Round 6 havia atingido esse marco).
Projetos divulgados
Além da produção da última temporada de Stranger Things, os projetos da Upside Down incluem mais duas produções baseadas na série: uma peça de teatro e uma série spin-of que será distribuída pela Netflix. O spin-of tem Sonia Friedman e Stephen Daldry (The Crown, Billy Elliot, The Reader) à frente, com Daldry como diretor do projeto.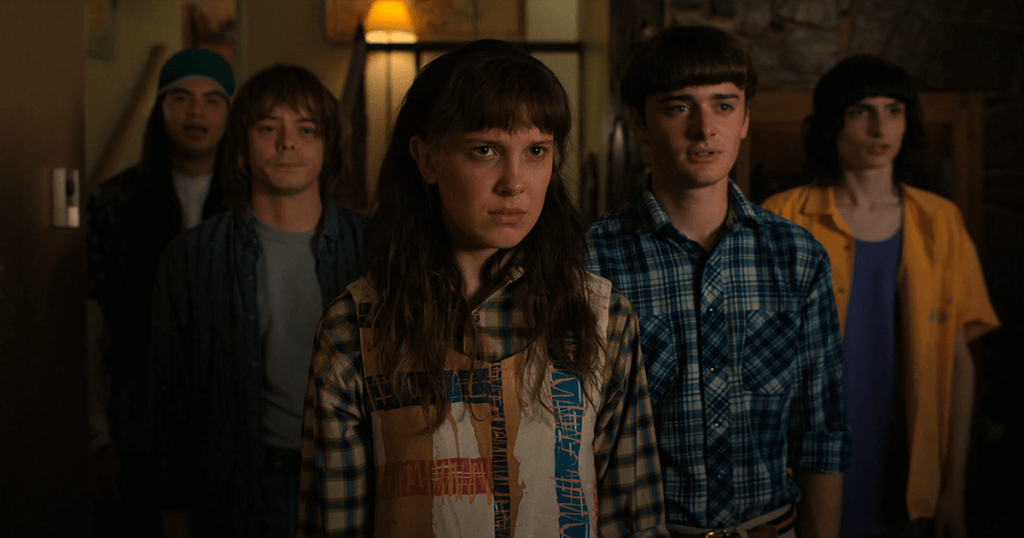 Os irmãos Duffer também divulgaram que irão adaptar O Talismã — livro de Stephen King e Peter Straub — publicado em 1983. O livro será transformado em série em parceria com a Paramount Television e Amblin Entertainment. Também foi revelado que Curtis Gwinn, roteirista e produtor de Stranger Things, está à frente do projeto.
LEIA TAMBÉM: CONHEÇA PETER STRAUB, AUTOR DO CLÁSSICO GHOST STORY
A Upside Down também será responsável por uma nova adaptação de Death Note. Anteriormente adaptada pela própria Netflix, a série não agradou o público e obteve muitos comentários negativos. 
Jeffrey Addis e Will Matthews (da série Dark Crystal: Age of Resistance) também estão trabalhando com a produtora em uma nova série, mas nenhum detalhe foi revelado sobre sua história.
Para quem é Stranger Fan de verdade
Desde sua estreia, em julho de 2016, Stranger Things se tornou um fenômeno global. A série é um mergulho completo nos detalhes vívidos e sensações de uma época: os adoráveis anos 1980. O clima de aventura, mistério, ficção científica e humor que ronda os filmes que mais amamos… Nada disso foi esquecido por Stranger Things. Essa ambientação virou um livro, feito de fã para fã e publicado pela Caveira.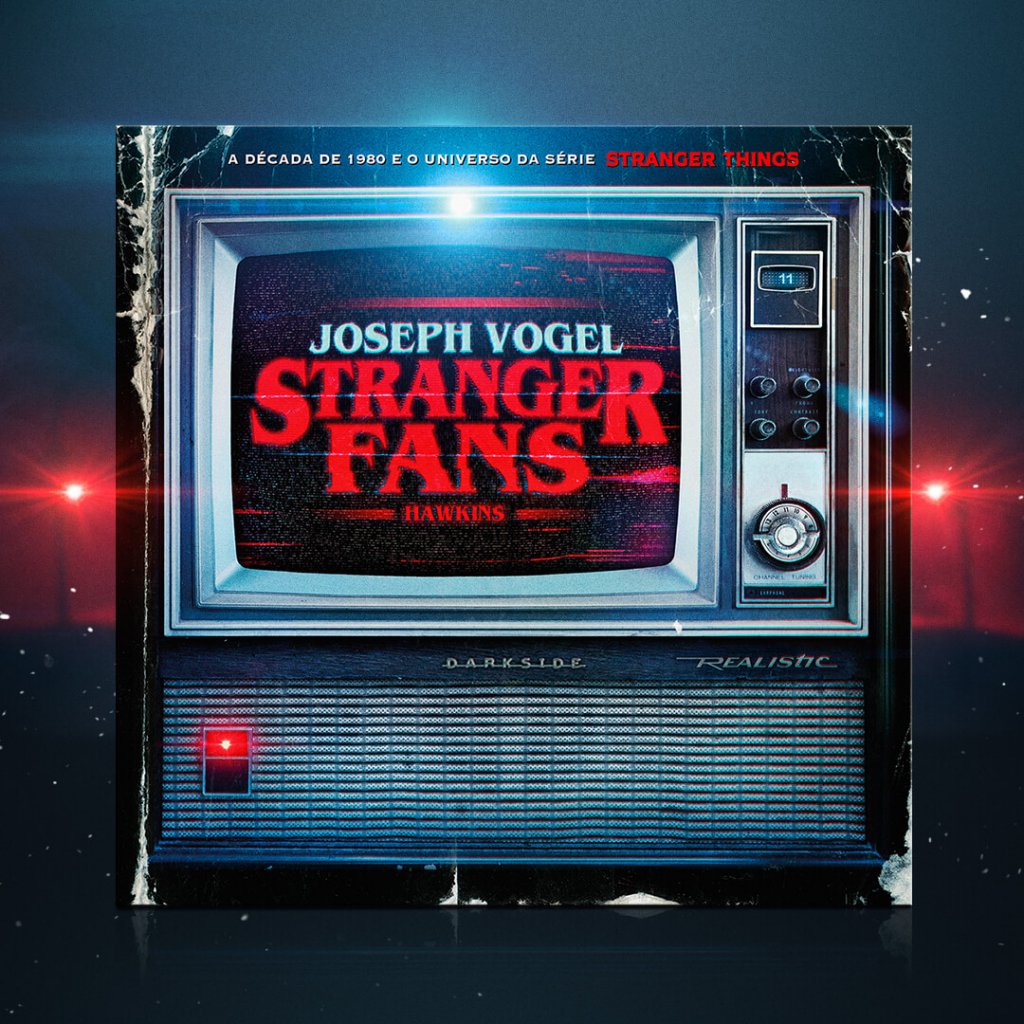 Stranger Fans — A década de 80 no universo da série Stranger Things é um livro completo que documenta quão imersa a série está na cultura dos anos 1980, desde sua trilha sonora até seus personagens, tecnologias e bicicletas. Prepare-se para entrar em uma verdadeira máquina do tempo. Se Stranger Things é uma carta de amor para os anos 1980, este livro é um guia minucioso para se apaixonar pela era revivida pela série.
LEIA TAMBÉM: POR DENTRO DO HELLFIRE CLUB DE STRANGER THINGS