Se você, assim como a Caveira, não se cansa de sentir calafrios com as histórias horripilantes de Junji Ito e já devorou tudo de Contos de Horror da Mimi, prepare-se para levar mais alguns bons sustos. Está quase tudo pronto para o lançamento de Junji Ito: Histórias Macabras do Japão.
LEIA TAMBÉM: CONHEÇA AS HISTÓRIAS JAPONESAS QUE INSPIRARAM CONTOS DE HORROR DA MIMI
A série de animação da Netflix contará com vinte histórias selecionadas pelo próprio mangaká, e o serviço de streaming já está liberando alguns spoilers para deixar os fãs ainda mais empolgados com a produção.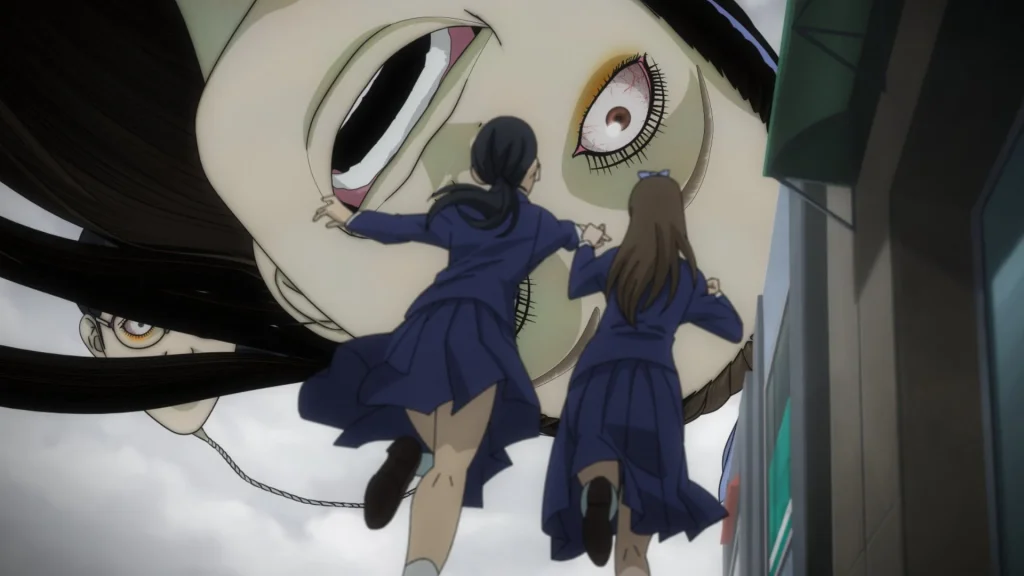 Essa não é a primeira vez que as histórias horripilantes de Junji Ito são adaptadas. Em 2018 o Studio DEEN produziu com o Crunchyroll a série Junji Ito Horror Collection, que contou com doze episódios. O roteiro foi assinado por Kaoru Sawada e a direção ficou nas mãos de Shinobu Tagashira, dupla que retorna para a nova produção da Netflix.
LEIA TAMBÉM: JUNJI ITO E NAGABE: TERROR E LIRISMO NO MANGÁ
Quais histórias estarão em Junji Ito: Histórias Macabras do Japão
Por se tratar de uma antologia, cada um dos episódios contará histórias independentes, selecionadas por Junji Ito para serem adaptadas pela primeira vez para animação. Alguns dos clássicos do autor já foram confirmados, como é o caso de Tomie, uma das adaptações mais aguardadas pelos fãs.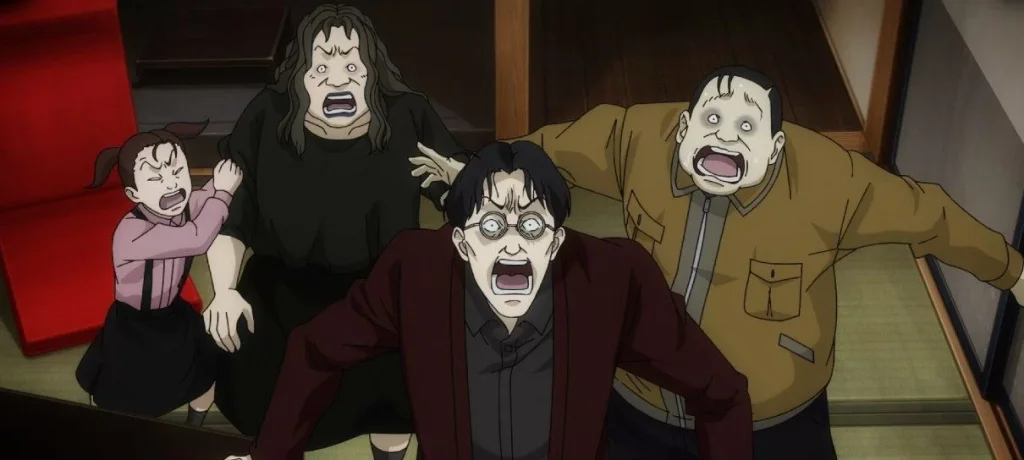 Até o momento foram confirmados os títulos dos episódios*:
1. The Strange Hikizuri Siblings: The Séance [Os estranhos irmãos Hikizuri: a sessão)
2. Ice Cream Truck [Caminhão de sorvete]
3. The Hanging Balloons [Os balões pendurados]
4. The Room of Four Heavy Walls/ Where the Sandman Lives [A sala das quatro paredes pesadas/ Onde o Sandman vive]
5. Intruder/ The Long Hair in the Attic [Invasor/ O cabelo comprido no sótão]
6. Library Vision [Visão da biblioteca]
7. Tomb Town [Cidade das tumbas]
9. Tomie
10. Unendurable Labyrinth/ Bullied [Labirinto insuportável/ Intimidada]
11. Headless Sculptures [Esculturas sem cabeça]
*Os títulos dos episódios 8 e 12 ainda não foram disponibilizados no IMDb.
Abertura oficial e data de estreia
Recentemente a Netflix aguçou ainda mais a expectativa dos fãs ao divulgar algumas imagens da série, além da abertura e clipe oficial. Junji Ito: Histórias Macabras do Japão estreia no dia 19 de janeiro de 2023 no serviço de streaming.
LEIA TAMBÉM: HIDEO KOJIMA: O DESIGNER DE GAMES FAVORITO DE JUNJI ITO