Nós vamos ver o Mágico, o maravilhoso Mágico de Oz! E a boa notícia é que você nem precisa esperar por um tornado para isso. A New Line Cinema confirmou uma nova adaptação de O Mágico de Oz, clássico de L. Frank Baum, recentemente publicado pela Caveira. A direção ficará por conta de Nicole Kassell.
LEIA TAMBÉM: 7 FILMES E PEÇAS INSPIRADOS EM O MÁGICO DE OZ
No último século a história já foi adaptada e recontada diversas vezes, inclusive no cinema, como no musical clássico de 1939 estrelado por Judy Garland, e mais recentemente no filme Oz: Mágico e Poderoso, que conta como o Mágico foi parar neste mundo fantástico.
A promessa da New Line é uma abordagem mais moderna, revigorada, para esta história que atravessa gerações. O estúdio, porém, não descarta aproveitar elementos de versões anteriores, como os sapatinhos de rubi de Dorothy, que ficaram famosos nos pés de Judy Garland.
Nicole Kassell, que irá dirigir o longa, se diz honrada pela oportunidade de trazer novamente este clássico para as telonas. "Ao mesmo tempo em que o clássico de 1939 faz parte do meu DNA, estou super feliz e modesta com a responsabilidade de reimaginar uma história tão lendária", afirmou a diretora.
Para ela, apesar de ser uma narrativa com mais de um século de existência, aborda temas pertinentes para todas as épocas, inclusive esta: "A oportunidade de examinar os temas originais – a busca por coragem, amor, sabedoria e o próprio lar – soa mais atemporal e urgente do que nunca. São sapatos icônicos para calçar, e eu estou empolgada para dançar ao lado destes heróis da minha infância conforme pavimentamos uma nova estrada de tijolos amarelos".
LEIA TAMBÉM: AMIGOS DE DOROTHY: COMO O MÁGICO DE OZ ESTÁ RELACIONADO AO PÚBLICO LGBTQ+
Conheça a carreira de Nicole Kassell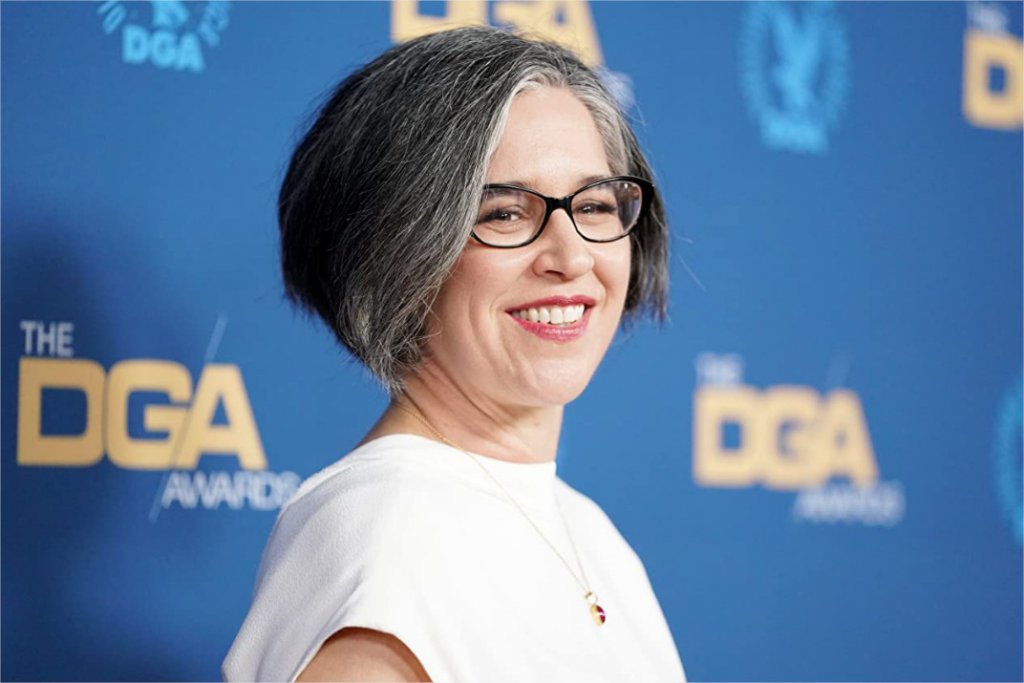 Já podemos esperar uma criação de universo fantástica para Oz no que depender de Nicole Kassell. Recentemente ela foi premiada com um Emmy e com o DGA, o prêmio do sindicato dos diretores, pelo seu trabalho na minissérie Watchmen, da HBO.
Como produtora executiva e diretora de vários episódios, Kassell é considerada a arquiteta visual desta aclamada série. Seu talento para a construção de universos foi exatamente o que chamou a atenção da New Line Cinema, que fez questão que ela reimaginasse este universo tão fantástico de Oz.
Kassell é formada em História da Arte pela Universidade de Columbia e também se graduou no curso de Cinema da Universidade de Nova York. O filme de seu trabalho de conclusão de curso, The Green Hour, estreou no Festival de Sundance em 2002.
O primeiro longa-metragem da cineasta, The Woodsman, estreou entre os competidores no Festival de Sundance de 2004 e chegou a ser distribuído nos cinemas. O roteiro, adaptado de uma peça de Steven Fletcher, foi escrito por Kassell em conjunto com o autor original. O filme foi vencedor em algumas premiações de cinema, incluindo Cannes e o Festival de Londres. Ela chegou a ser indicada a um Gotham Award e aos Spirit Awards.
Em sua carreira nas duas últimas décadas, Nicole Kassell dirigiu episódios de diversas séries de TV, como Suits, The Killing, Better Call Saul, The Following, American Crime, Westworld e, claro, Watchmen. Além da adaptação de O Mágico de Oz, ela também está escalada para dirigir o piloto de uma série de comédia e terror chamada The Baby.
Ficamos na expectativa para que a estrada de tijolos amarelos de Nicole nos leve a um mundo tão incrível quanto aquele que L. Frank Baum imaginou. Todos nós merecemos nos refugiar, nem que seja um pouquinho, em um mundo que reúne fantasia e nostalgia. A considerar pelo trabalho da diretora em Watchmen, será uma jornada empolgante.
LEIA TAMBÉM: 6 MÚSICAS E VIDEOCLIPES INSPIRADOS EM O MÁGICO DE OZ