Quem já ouviu "Dog Days are Over" da banda Florence + The Machine sabe que a música é um verdadeiro hino de libertação. Mas parece que os fãs alemães estavam precisando mesmo exorcizar algo — a ponto de causar um pequeno terremoto em Berlim.
LEIA TAMBÉM: LANÇAMENTO: INÚTIL MAGIA, DE FLORENCE WELCH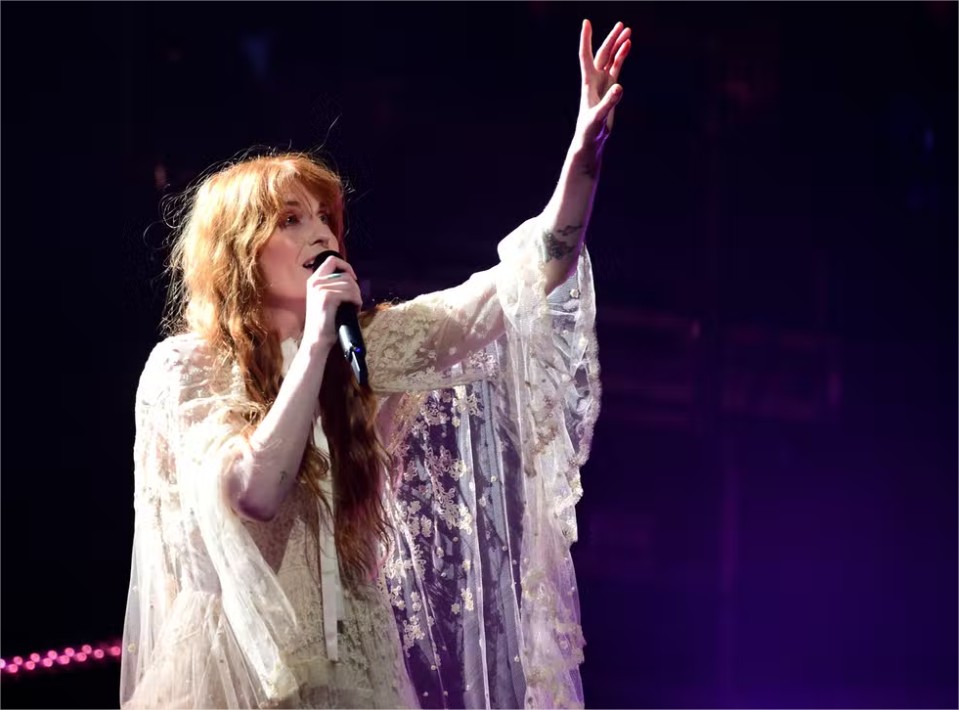 Segundo o site Uproxx, os moradores da capital alemã sentiram um tremor de 1.4 de magnitude entre 20h55 e 21h da sexta-feira (10/06), ao mesmo tempo em que a banda se apresentava no festival Templehof Sounds, realizado no aeroporto desativado de Templehof. 
Florence Welch e companhia começaram o show às 20h30, e lá pela metade tocaram o clássico "Dog Days are Over" — para o qual a cantora sempre incentiva seu coven de fãs a pular. Segundo foi noticiado no site alemão RBB24, por volta das 21h muitas pessoas pularam ao mesmo tempo.
Segundo o cientista Jens Skapski, em entrevista ao RBB24, o show provocou o terremoto, já que foram mais de 60 mil pessoas pulando ao mesmo tempo. "Três estações sismológicas particulares nas imediações do campo de Templehof registraram uma alteração acima do normal, uma magnitude de 1.4 na escala local", diz o relatório.
LEIA TAMBÉM: 7 MANDAMENTOS DO ESTILO MÁGICO DE FLORENCE WELCH
O pequeno terremoto durou pouco mais de um minuto. Skapski acrescentou que se fosse um terremoto natural, a duração seria menor e a frequência mais alta.
Florence Welch até publicou um story na sua conta do Instagram (@florence) com a notícia do ocorrido e apenas um comentário: "Oops!".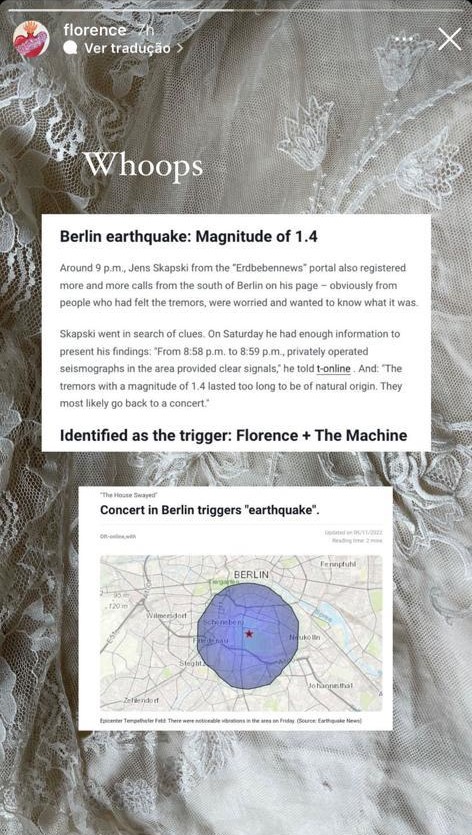 A banda está em turnê de divulgação do álbum Dance Fever
Atualmente, a banda Florence + The Machine está em turnê de divulgação do novo álbum, Dance Fever, pela América do Norte e em festivais da Europa.
O nome do álbum se refere ao fenômeno coreomania, que ocorreu no continente europeu entre os séculos XIV e XVII. Os afetados pela coreomania dançavam erraticamente até pararem por exaustão ou por se ferirem dançando. Parece que o show em Berlim fez jus à proposta do álbum.
Toda a música e poesia da vocalista Florence Welch está em Inútil Magia, lançamento da DarkSide® Books que reúne trabalhos dos primeiros quatro álbuns da banda, além de materiais extras. Um livro para fazer o chão tremer de verdade.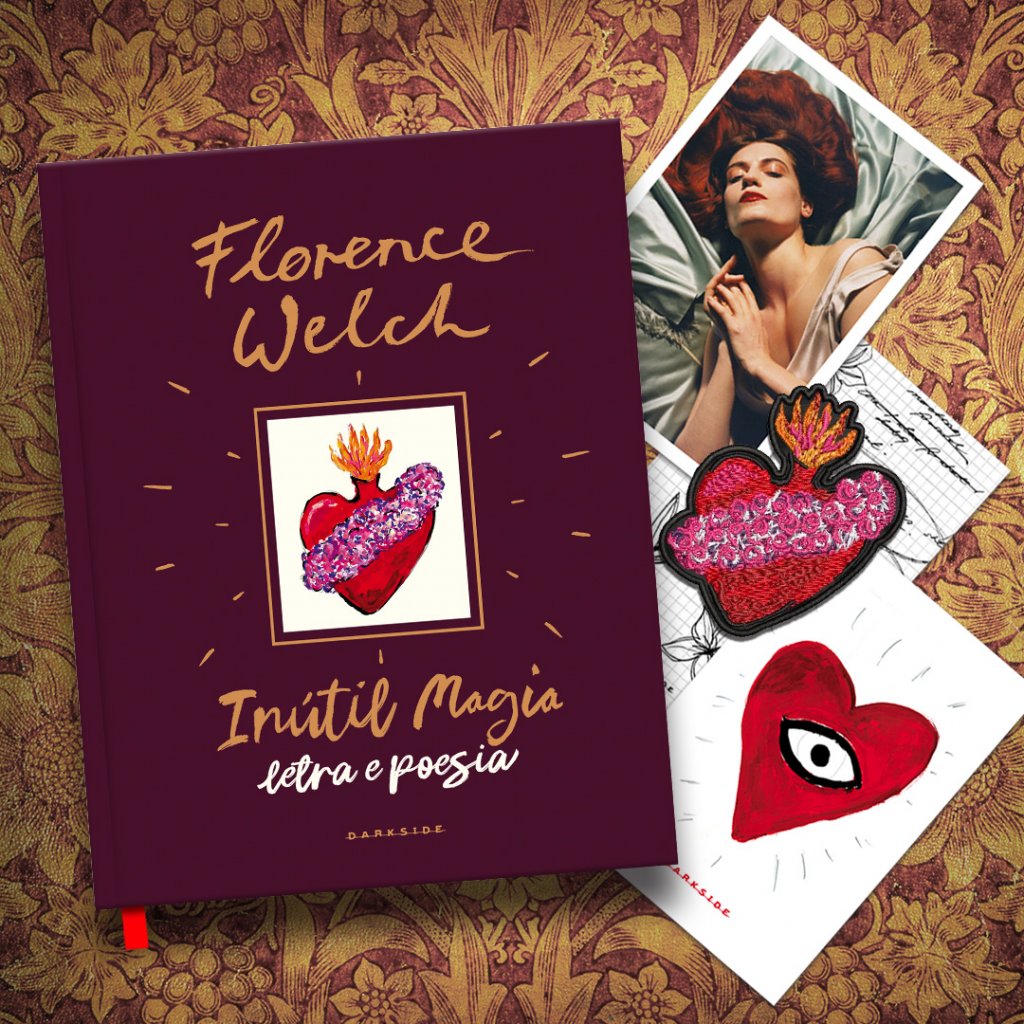 LEIA TAMBÉM: THE ODYSSEY: POR DENTRO DO FILME COM MÚSICAS DE FLORENCE + THE MACHINE