Stephen King é um dos maiores mestres do terror e vem aterrorizando gerações com seus contos, livros, graphic novels e quase infinitas adaptações para cinema e TV. Ele também inspirou diversos autores pelo mundo e já escreveu mais de 60 livros. Para celebrar mais um ano dessa grande lenda, o DarkBlog preparou uma lista com 10 curiosidades sobre ele. Confira:
1. Carrie, a Estranha quase não foi publicado
Stephen King jogou no lixo seu romance de estreia enquanto ainda estava no início da história pois não gostava do rumo que ela estava tomando e, se não fosse por sua esposa, a também romancista Tabitha King, o livro nunca teria visto a luz do dia. Tabitha pegou o rascunho do lixo e o incentivou a desenvolver mais a história que se tornou seu 1º best-seller.
LEIA TAMBÉM: O OLHAR APURADO DE TABITHA KING PARA BOAS HISTÓRIAS
2. Antes dos livros, as revistas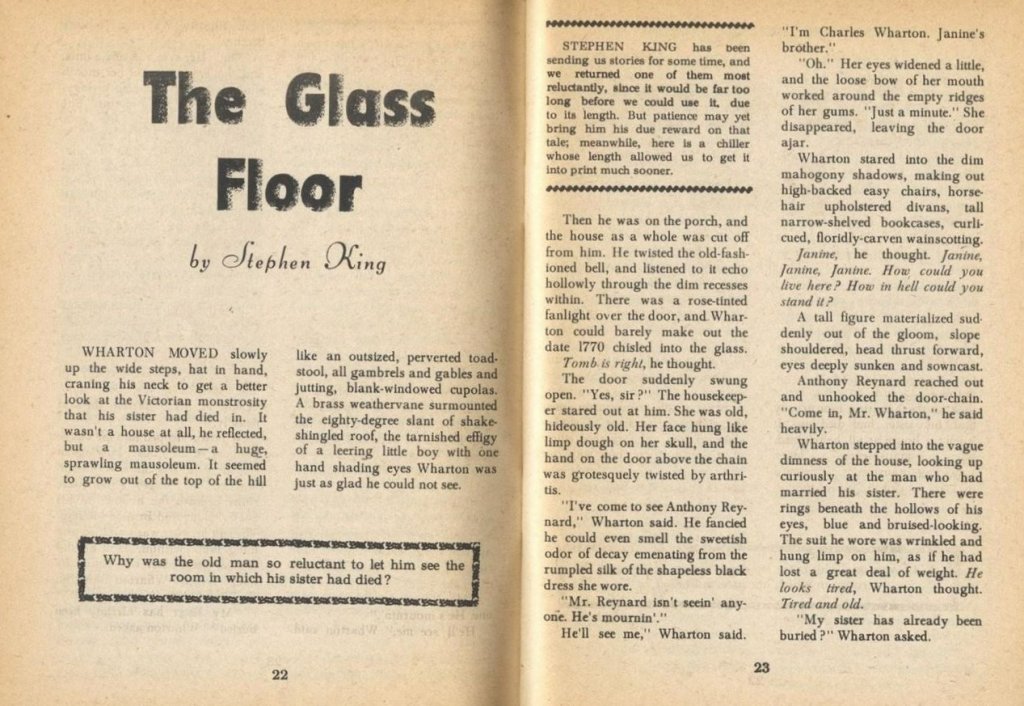 A carreira de escritor profissional de King começou nas revistas: seu primeiro conto profissional ("The Glass Floor") foi publicado em 1967 na Startling Mystery Stories, especializada em histórias de mistério e ficção científica. Até a publicação de seu primeiro livro, ele se dividiu entre empregos diversos e as vendas desses contos que, mais tarde foram reunidos em coleções ou antologias.
3. Criou um pseudônimo para continuar publicando
No final dos anos 70, quando a carreira de King já estava se tornando sólida, seus editores limitaram suas publicações a um livro por ano, pois, segundo o entendimento deles, mais que isso acabaria "cansando" a marca King, tornando o autor desgastado. Com isso em mente, ele convenceu sua editora a publicar sob o pseudônimo Richard Bachman, lançando quatro livros entre 1977 e 1982.
A verdadeira identidade do autor foi descoberta quando Steve Brown, funcionário de uma livraria em Washington, percebeu que o estilo de escrita dos autores era parecido e se lançou numa pesquisa que o levou aos registros da editora na Biblioteca do Congresso Americano nomeando King como o verdadeiro autor. Após a descoberta, Brown se comunicou com os editores e foi autorizado pelo próprio Stephen King a divulgar a notícia.
4. King prefere escrever com papel e caneta tinteiro
Nem computador e nem máquina de escrever, Stephen King prefere transcrever suas ideias à mão mesmo, utilizando papel e caneta tinteiro. No seu livro Sobre a Escrita: A arte em memórias, o escritor afirma tentar escrever pelo menos 2 mil palavras por dia, tudo isso à mão mesmo. Haja braço!
5. Dedica-se a causas sociais e ambientais
Criada em 1986, a Fundação Stephen e Tabitha King colabora com comunidades locais no Maine com foco em causas sociais e ambientais. A Fundação ocupa o 6º lugar entre as que mais contribuem com a região, destinando diversas bolsas anuais que vão de 500 a 50 mil dólares para as causas locais.
Em fevereiro de 2021, Stephen e Tabitha King doaram o valor integral para que um grupo de estudantes publicasse um livro. O casal soube que alguns alunos do Programa de Estudos do Autor da Escola Primária de Farwell tinham criado um financiamento coletivo para publicar um livro. Na história que mistura fantasia e história, os alunos colocaram suas próprias vivências de um mundo pandêmico como pano de fundo para o herói.
LEIA TAMBÉM: TABITHA KING E STEPHEN KING: O AMOR PERFEITO PELA LITERATURA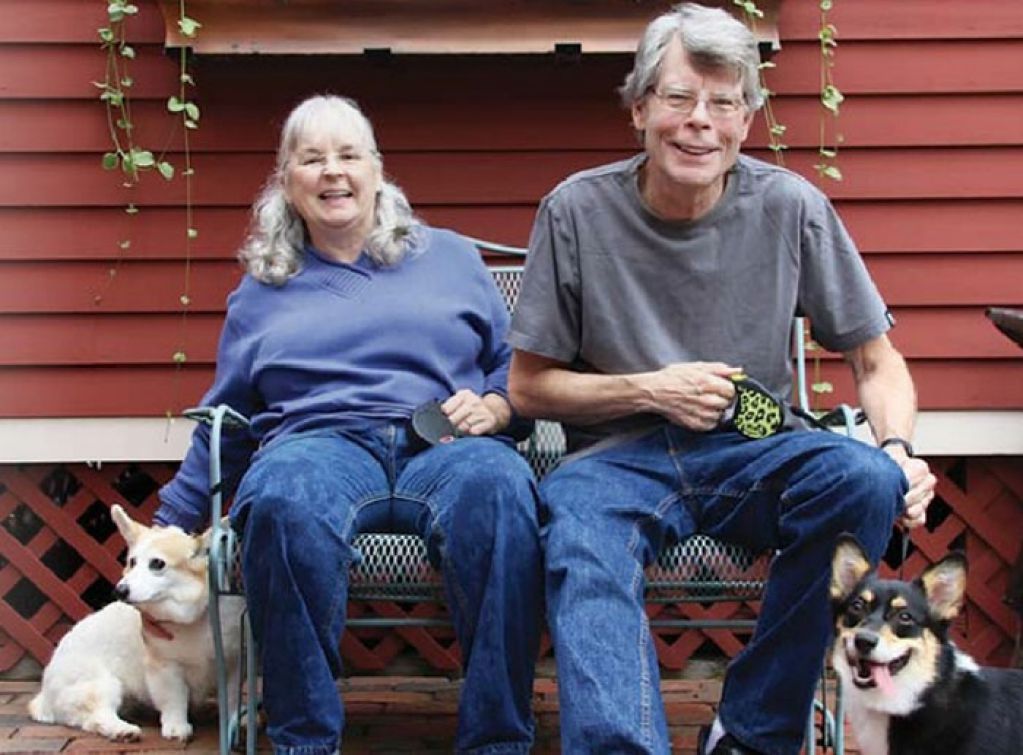 6. Ele está no Guinness Book (duas vezes!)
Stephen King entrou duas vezes para o Guinness Book: em 1995, como o autor com mais livros vendidos de uma só vez, emplacando quatro títulos ao mesmo tempo na lista do The New York Times; e em 2017, como o autor vivo com mais adaptações feitas para o cinema (na época, 34 filmes já tinham sido produzidos).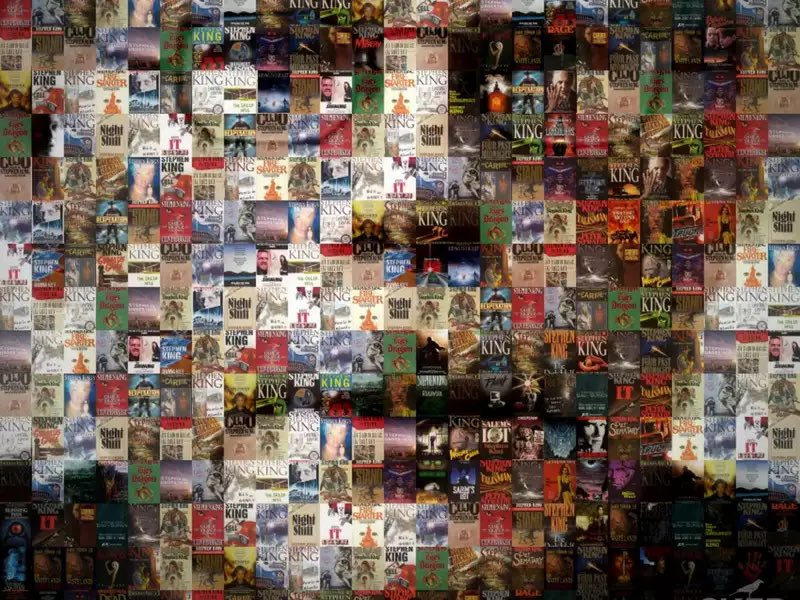 7. O pai dele desapareceu e se casou com uma brasileira
Sabe aquela história de que "um pai saiu para comprar cigarro e nunca voltou"? No caso do pai de Stephen King foi cerveja, quando ele tinha apenas 2 anos de idade. O assunto ainda causa desconforto no escritor, que falou a respeito da ausência do pai em uma entrevista ao jornal inglês The Guardian em 2000.
O sumiço causou muito constrangimento a ele, seu irmão e principalmente à mãe deles, que pedia que os garotos dissessem que o pai tinha ido para a marinha. A família passou anos sem saber do paradeiro do pai de King, até que uma equipe da CBS o localizou quando estava fazendo uma telebiografia do escritor.
Stephen King descobriu que o pai havia falecido na década de 1980 e que tinha começado uma nova família, com três filhos e uma filha. A nova esposa, segundo King, era uma brasileira e possivelmente uma católica praticante — motivo que fez com que ele nunca procurasse seus meio-irmãos, uma vez que bigamia é um assunto bem sério para a religião.
8. O casal King tem sua própria rádio
Stephen e Tabitha King possuem uma estação de rádio chamada Zone Radio, que controla outras três estações focadas em rock, músicas antigas e notícias. É possível ouvir às três emissoras pelo site oficial.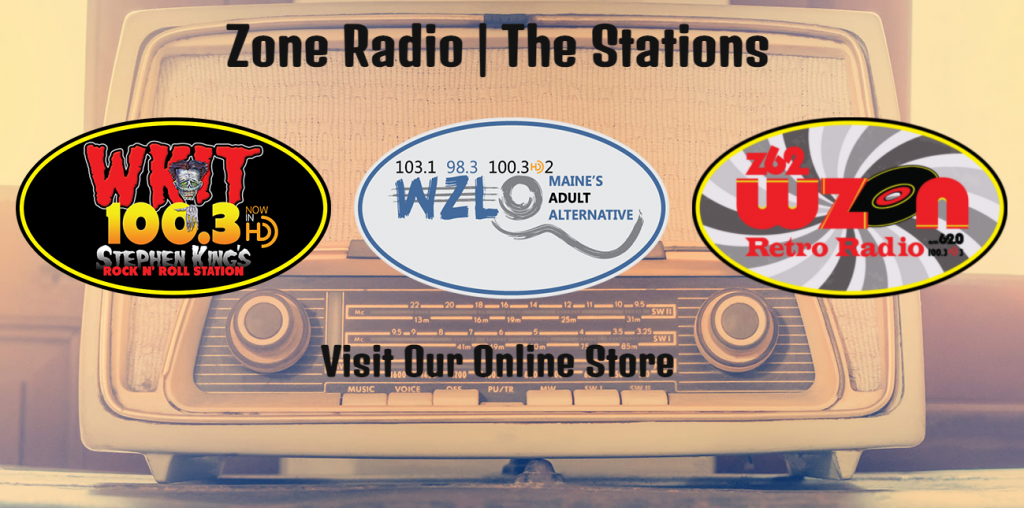 LEIA TAMBÉM: STEPHEN KING, CLIVE BARKER E EDGAR ALLAN POE EM UMA ANTOLOGIA MACABRA
9. A paixão pelo Red Sox rendeu um livro
O fato de que King é fã de carteirinha do Red Sox já é bem conhecido dos fãs do autor, tanto é que a paixão pelo time de beisebol inspirou a história de A Garota que Adorava Tom Gordon. Na trama, uma jovem se perde enquanto estava fazendo uma trilha com a família. Como consolo, ela liga seus fones de ouvido para ouvir as partidas do Red Sox.
10. A casa do autor virou atração turística
A residência do escritor em Bangor, no Maine, atrai fãs do autor do mundo inteiro. A casa é considerada um dos lares de celebridades mais fotografados da rua nos Estados Unidos. Além de se parecer bastante com uma casa mal-assombrada, o imóvel é rodeado por uma cerca de ferro, com direito a um portão com recorte de teia de aranha e dois morcegos nas laterais.
Caso você tenha alguma esperança de ir para lá e encontrar King passeando pelo jardim ou espreitando por uma janela, sinto desapontar: o local foi reconfigurado para ser um arquivo do trabalho do autor e serve como retiro para escritores.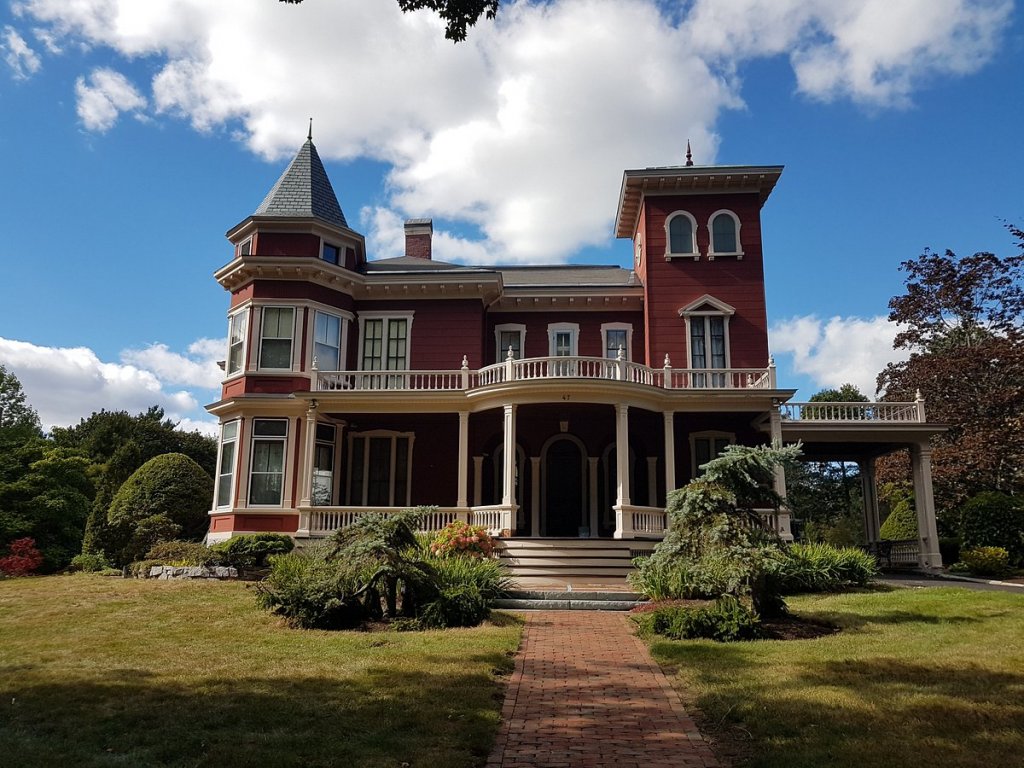 A DarkSide® também é sua casa
A editora já publicou 5 obras relacionadas ao rei:
N.: Considerado um dos melhores contos de Stephen King, a sua adaptação para os quadrinhos impressiona pela mesma capacidade de criar pesadelos em seus leitores.
Creepshow: Uma adaptação do filme dirigido por George A. Romero com roteiro de Stephen King. A adaptação para quadrinhos conta com a arte do magistral Bernie Wrightson.
The Dark Man: Um poema narrativo com um toque quase biográfico e premonitório sobre um andarilho que habita as sombras da estrada, do mesmo modo que essas sombras o habitam.
Antologia Macabra: Organizada por Hans-Åke Lilja, a coletânea reúne o medo e o horror de treze almas macabras selecionadas a dedo para exaltar o que há de mais sombrio na literatura.
Stephen King — A Biografia: Coração Assombrado: Livro conta a impressionante saga da pobreza à fortuna, da solidão à consagração de King, uma aula sobre como encarar os monstros da vida real e dominá-los na ficção.
LEIA TAMBÉM: AS MELHORES FACES DO REI DO HORROR